Women's History Month is one of my favorite celebrations as it gives campuses a platform to celebrate HERstory and the amazing women of today and yesterday.
Whether you're a seasoned campus activities professional or a new org advisor looking for inspiration on how you can promote feminism, intersectionality, and celebrate the progress of all women, these 39 program ideas are for you.
39 Ideas
1. Volunteer with a local women's advocacy group
Make a direct impact by planning for students to volunteer at a local YWCA, Girls Who Code, a local women's advocacy center, or another group that makes a positive impact on women.
2. Host a women's history game night

Bring on the competition and bolster students' knowledge with a fun game focused on women's history. Check out these resources from Kahoot and JeopardyLabs for inspiration. Who's She? Is another fun game that has taken off as a fun and feminist spin-off of the classic Guess Who?.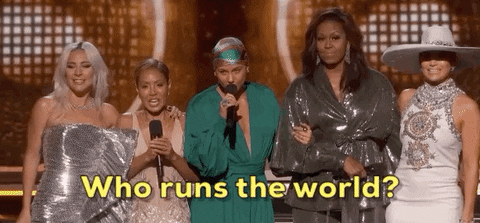 3. Start a menstrual hygiene drive
Did you know that some of the most requested products for shelters are menstrual products? Host a drive on your campus for unopened tampons, pads, and other menstrual products.
4. Celebrate women on your social media accounts
Know some amazing students and staff on campus who deserve a shoutout for the amazing work they recently did or have done all year long? Honor them through a creative Instagram, Facebook, or Twitter shoutout.
5. Write thank you notes to women who inspire you

Set up a letter-writing station in the student union to encourage gratitude and reflection for women who have personally influenced your students.
6. Watch TED talks focused on women's issues
There are so many great TED talks out there, but Chimamanda Ngozi Adichie's "We Should All Be Feminists" is one of my favorites. Check out a great list of TED talks focused on women's issues and feminism here.
7. Hand out women's empowerment stickers and pins
Everybody loves swag, especially stickers and pins. Check out these adorable feminist accessories your students will wear with pride.
8. Highlight local women's history
Research famous women who were born or lived in your region. You can also search for alumnae of your institution who are doing excellent work in their industries and share their stories with students on your social media pages.
9. Host a feminist movie night

Check out this list of 40 great feminist films everyone needs to see.
10. Recognize the awesome women in your office
Women's History Month should just be about famous women; recognize the amazing women you work with through shoutouts, cards, or even small gifts such as a book, t-shirt, or coffee cup.
11. Share fun facts about women's history
Did you know that over 60% of college degrees awarded in the U.S. every year are earned by women? Check out these 54 intriguing fun facts about women's history.
12. Invite an activist as a guest speaker
Hype up your campus by inviting a guest speaker to chat about their journey as a women's rights activist and inspire students to impact change. Additionally, partner with academic affairs and invite a knowledgeable women's historian to chat about herstory.
13. Hold a candlelight vigil
A candlelight vigil can be a beautiful way to honor victims of gender-related violence, including anti-transgender violence. The University of Hawaii recently held such a vigil.
14. Start a book club focusing on women authors
Books are a great way to open up discussions. Check out this list of 20 great feminist books.
15. Design a bulletin board celebrating influential women
Get creative in the residence halls with fun and inspiring women's history-themed bulletin boards.
16. Shoutout student-athletes and leaders on campus
Women have fought for centuries for the opportunities they have today as athletes. Highlight some of the amazing student role-models making waves on campus and on the field.
17. Start a fundraising campaign for a nonprofit that supports women
Start a fundraising campaign for a local or national women's advocacy nonprofit on your campus.
18. Host a workshop on gender-based language
Gendered language conveys biases towards a particular sex or gender. Invite a speaker or produce a workshop on the effects that gender-based language has and offer tips on how to address it.
19. Support women-owned businesses
Highlight businesses owned by local women or alumnae on your social media pages.
20. Celebrate a belated Galentine's Day with brunch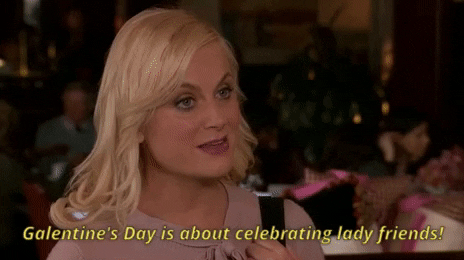 According to Leslie Knope, Amy Poehler's character on Parks & Recreation, Galentine's Day is about "ladies celebrating ladies." Although the holiday, as created by the show, is on February 13th, Women's History Month is another great excuse to "kick it breakfast style."
21. Host a paint night
Encourage students to tap into their creative sides and donate funds raised to a local women's advocacy group. Check out this awesome Frida Kahlo-themed paint night for inspiration.
22. Host a Title IX workshop
With so many misconceptions about Title IX, educate students on why Title IX is important in addressing gender-based bias incidents and how Title IX supports them.
23. Host a women's leadership retreat
Many institutions hold leadership retreats or summits to develop the leadership skills of women on campus. Check out the University of New Hampshire's strengths-based women's retreat for inspiration.
24. Take a MOOC on women's history
Feminism and women's history are very popular topics for Massive Open Online Courses. Check Feminism and Social Justice, A Global History of Sex and Gender, and Understanding Gender Identity: Trans People in the Workplace to get started.
25. Stream a show with a woman protagonist
Whether you're Team Hulu or Team Netflix, check out this list of 24 essential TV shows for every feminist.
26. Decorate campus spaces with empowering quotes
With March being time for midterms and projects, boost students' self-confidence with inspiring and empowering quotes from iconic women and feminists throughout history.
27. Write letters of self-love
As poet Audre Lord put it, "Caring for myself is not self-indulgence, it is self-preservation and that is an act of political warfare." Encourage students to take time to appreciate themselves in honor of Women's History Month. A dear-self letter is a great place to start.
28. Participate in political advocacy
Donating time, energy, and resources to important local and national political issues are great ways to advocate for women in the political realm.
29. Start a women's mentorship program
Mentorship programs can be homegrown or be connected to a national program such as a Greek organization or the Women's Mentoring Network. Check out the advice here.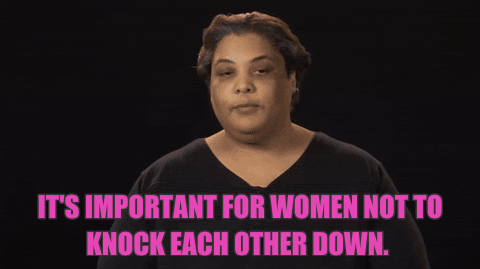 30. Start a women's advocacy group on campus
If your campus doesn't already have one, consider starting a chapter of a national or international women's advocacy group — such as Young Feminists and Allies, Asha for Education, and the Society for Women Engineers.
31. Start a clothing drive for a local women's shelter
Support local women's advocacy groups by starting a drive for clothing, canned food, and other in-demand goods.
32. Listen to a playlist of women musicians

Pump students up with an empowering playlist that will rock their socks off in the campus union or dining hall.
33. Host a Walk a Mile in Her Shoes Event
Walk a Mile asks men to walk in high-heeled shoes to actively confront gender stereotypes and expectations. The projects aims to reveal and consider many of the underlying causes of sexual violence.
34. Table with women's history coloring pages
For a fun and inexpensive educational de-stress activity, provide students with coloring pages of famous women.
35. Host a Vagina Monologues
A staple on many campuses, The Vagina Monologues uses theater to address women's sexuality and the social stigma surrounding rape and abuse.
36. Talk about body positivity
The body positive movement is all about making sure that individuals can take pride in themselves, however they look. The movement especially speaks to women and nonbinary individuals, who are typically judged and politicized more fiercely than men.
37. Run a women's wellness workshop
Destigmatize conversations about women's wellness through a workshop with your health and wellness center on breast cancer screenings, gynecological health, mental health, healthy relationships, and more.
38. Hold a blanket-tying event
Making no-sew blankets are a fun and crafty team-building activity that produces blankets which can be donated to shelters.
39. Host a self-defense workshop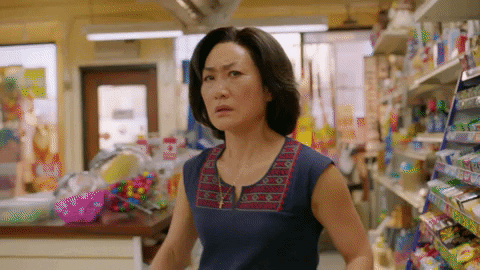 Self-defense workshops have often been described as life-changing in that they allow students to feel less vulnerable and empowered in their ability to defend their bodies. Make sure to work with your campus' accessibility office so that students of all bodies can participate.
Intersectionality
Intersectionality reminds us that every person holds more than one identity and that all of those identities combine to affect how each person perceives themselves and navigates through the world.
So, make sure your events represent and feature transgender women, women of color, fat women, old women, young women, queer women, and women with disabilities through your selected books, movies, shows, and speakers throughout the month.
For more ideas, check out 9 Essential Tips for Celebrating Women's History Month on Campus.
Have an amazing idea that's not here? Share it with us on Twitter @themoderncampus.