As the global pandemic is changing the world of work for all women, especially those with marginalized identities, it is key for us to learn about and educate our students on gender equity this March.
As a violence prevention specialist who previously designed and facilitated programs for a Women's Center on a large campus, here are my tips for incorporating women's history month into your everyday routine.
I urge you to present and study topics from an inclusive, intersectional lens. Be sure to present leaders and change-makers with a variety of identities, including Black, trans, indigenous, Latinx, fat, and other minoritized identities through which womanhood intersects with other forms of oppression.
5 Ideas
1. Recognize women online
Devote the rest of March to showcasing women's achievements on social media.
You could dedicate one week to artists, another to scientists, and another to activists. You could even devote the final week to highlighting achievements made by women in your office. You might consider highlighting support staff, such as custodians and technicians, who rarely get recognized. Public recognition is great and if you can afford a gift card to show them your appreciation, it would surely be welcome.
You can also showcase female students. If you work in a male-dominated space like engineering, sharing stories about successful women in the industry might create a better sense of belonging for the women at your institution.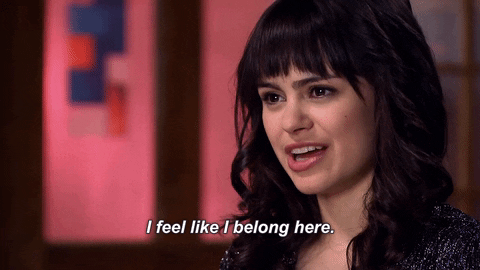 In addition to Facebook and Twitter, Instagram stories and Tik Toks are currently captivating Gen Z students. You can also highlight stories on your office's website banner.
You can share information about famous women, but it could also be cool to share stories about alumnae who have achieved success in their communities. If you have an alumni services office, connect with them to see what notable achievements alumnae have made that would be worth sharing.
2 Learn about women's accomplishments
Unfortunately, many women's accomplishments and contributions to society are minimized or do not appear in history books at all.
Many women, most often those holding other marginalized identities, have also been taken advantage of without their consent. For example, one story that has only recently become well known is that of Henrietta Lacks, whose cancer cells were used for scientific research without her consent.
You can help end this invisibility, at least among your students, by dedicating March to reading about women's contributions to society. Reading about women can be an enriching solo experience, but also consider if hosting a book club for students or staff would be a worthwhile program this month.
I recommend starting by checking out The Representation Project, an amazing web resource that shares stories of women who have not been ignored or misrepresented by the history books.
You can choose to read a book or two by and about important women. The Immortal Life of Henrietta Lacks by Rebecca Skloot or Lab Girl by Hope Jahren are great for science lovers. Becoming by Michelle Obama or Songteller: My Life in Songs by Dolly Parton are great choices if you love autobiographies by celebrities. What We Don't Talk About When We Talk About Fat is an exceptional book by Aubrey Gordon about her experience as a fat woman. Men We Reaped is a memoir about Black author Jesmyn Ward's experiences losing loved ones to racism.
Check out this list of memoirs by women for even more inspiration.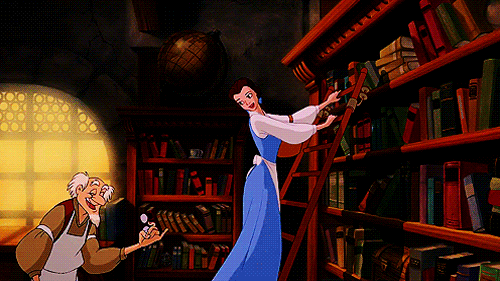 Or you can choose to start your workday by reading an article about a woman you haven't heard of before. Check out this list of women who've changed the world to inspire your reading list.
If you commute to work, add a podcast about Women's History to your phone's queue and learn while you walk or drive to the office.
3. Add facts about women into your existing programming
Since your team might not be able to implement new programming for Women's History Month, take a wider view of your current programming and consider how you can add in elements that support women or educate all students on women's issues.
For example, you could host an information table within a career fair to educate students on the wage gap and how negotiation may be a helpful tool in countering it.
Or, if you are planning a paint night, spend a few minutes at the beginning of the session teaching students about the lack of women's representation in art museums and introduce them to advocacy groups that work to correct the disparity.
4. Consume media by women
Commit to listening to female musicians on your streaming service. Spotify has curated playlists that feature women in different genres like Women of Hip Hop, Women of Country, Women of Pop, and more.
Lots of people go for a long time only listening to male artists without realizing it. Being intentional about adding women to your music rotation is a great way to support them as artists and broaden your horizons.
You can also listen to podcasts by women. Browse this list full of recommendations of female podcasters to find a show to check out this month. I really love Even the Rich hosted by Aricia Skidmore-Williams and Brooke Siffrinn, in which they explore celebrity wealth and excess. Farnoosh Tohrabi's So Money, a podcast about personal finance, is also excellent.
Watch TV shows written, produced, or starred in by women. I love Shrill written by Lindy West and starring Aidy Bryant, and Insecure co-created by and starring Issa Rae. Crazy Ex-Girlfriend and Fleabag are both incredible shows that explore mental health and a woman's coming-of-age. If you're in the mood for a gripping crime show, I could not recommend Killing Eve more highly. For an incredible show that deserves more attention, check out I May Destroy You created by and starring Michaela Coel.
Beyond consuming this media for enjoyment or personal learning, consider looping in students this month. Play a new playlist of female artists at the beginning of your virtual staff meetings. For an icebreaker, ask students their favorite show written, produced, or directed by women. Host discussions online of the podcast offerings or debrief a show by women you decide to watch together.
If you have a thriving arts community on campus, find out how you can support student artists. Perhaps there's a play or musical being written and/or directed by a woman this year. Or maybe you can share an article or research presentation created by a female student with your team.
5. Host professional development opportunities on women's issues
If you have a regular staff meeting with colleagues or students, use some time at the beginning or end to highlight Women's History Month topics.
You could host a session on the wage gap, reproductive health, intersectional feminism, or activists like Tarana Burke, Malala Yousafzai, Marcia P. Johnson, or Gloria Steinem.
If you have extra time outside of a staff meeting, host a longer professional development session for your team. You could spend a morning watching women's TED Talks or listening to a speaker discussing women's activism.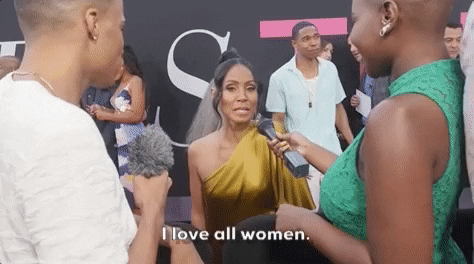 With these suggestions, you can weave intersectional feminist theory into your daily life this March. When you recognize Women's History Month, you support, empower, and inspire a new generation of women to lead with confidence on campus and beyond.
For even more Women's History Month programming ideas, check out this post.