Each year, universities across the United States celebrate National Coming Out Day, a day where the lives of lesbian, gay, bisexual, transgender and queer (LGBTQ) individuals are recognized.
On campus, the day is often seen as an opportunity to educate people about how LGBTQ folks are often silenced, as well as ways to support people during their coming out journeys. And while the day may provide an educational opportunity for potential allies, it holds even more meaning for LGBTQ community members who want to be authentically seen and recognized.
For 29 years, National Coming Out Day has been celebrated as a way to remind LGBTQ individuals about the power that is coming out and how LGBTQ people can use the day to rewrite their history. This day holds such great significance for many as it may be the first time that an LGBTQ individual gets an opportunity to feel seen in their identity while having the support of larger campus community.
While coming out — regardless of how one identifies — can be a really difficult task, there are several ways that colleges and universities can help LGBTQ people feel honored and commended for walking in their truth on National Coming Out Day and every day.
Center Those With Intersectional Identities
The most important thing to remember when thinking about Coming Out Day programming is that the lives of our students are intersectional. Many live at the margins of each of their multiple identities and share various negative experiences because of said marginalized identities.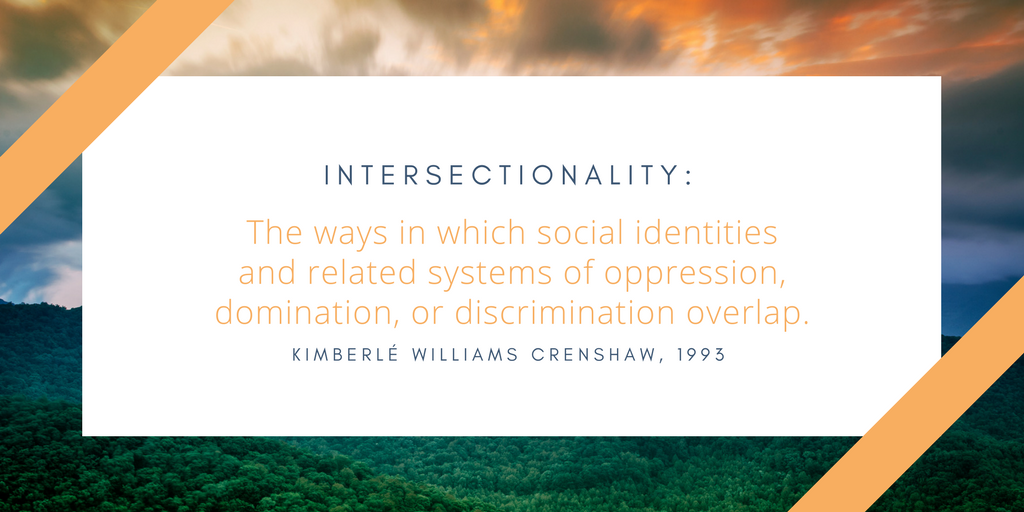 Often, programs can bring up emotions connected to students' lived experiences, so it is important to go beyond just focusing on their queer identity. When developing programs, center experiences on what it means to acknowledge LGBTQ identity while negotiating what that means in relation to the other identities each student carries.
Make the Day About Supporting Those in Need
Coming Out Day often focuses on the joy of what it means to be a part of the LGBTQ community, but rarely does the day address the needs that LGBTQ students have. When planning events for coming out day this year, think about the services that your institution may or may not have.
For many LGBTQ individuals, coming out is only half the battle. The fear of coming out is often connected to feeling isolated or alone once their identity is acknowledged. Work with departments, faculty, and staff to ensure that Coming Out Day is more about centering the needs that LGBTQ students have, rather than focusing solely on the LGBTQ identity.
Provide Spaces for Students Who May Need Them
There are several things to consider logistically when planning National Coming Out Day events. Keep in mind that while some university spaces may serve as a resource to LGBTQ students, not all LGBTQ people may be comfortable with entering that space (such as a campus pride center if they're not out).
Consider doing events in private spaces where students can feel comfortable and safe in sharing their voice, while considering the proximity to spaces that may serve as a resource in case they are needed. This can include private spaces with doors that provide direct access to the outside, classrooms, or larger lecture halls.
A common concern that many LGBTQ students share is how safe they feel in a space during their coming out process. While finding the best private spaces for LGBTQ students to dwell might be a challenge especially if your campus is small, remember that your students will appreciate on campus rooms that are not only inviting, but affirming to who they are and the sharing of their journey.
Don't Forget Those Who are Afraid to Fully Identify With the Community
Even on Coming Out Day, it's important to recognize that not all folks are ready to "come out" and may not feel comfortable participating in all events. Create an atmosphere where anonymity is an option for folks who may not be ready to share their full selves. Work to be affirming in those moments, too.
Building workshops and seminars that speak generally to gender identity, sexuality, and community may be a great way to start the conversation for those who who may want to talk about their coming out process without feeling the pressure of needing to identify with the community before they are ready to fully do so.
Don't Put the Planning of the Events on LGBTQ People
A common mistake that allies often make is the assumption that LGBTQ staff and faculty will be the ones to lead events on this day. While LGBTQ faculty and staff should be in correspondence, National Coming Out Day can be lead by those with an active interest in the needs of LGBTQ students.
By working collaboratively with LGBTQ students, faculty, and staff, you are showing that you recognize your privilege and the emotional labor that goes into planning a day/week/month of programs that center on one's own marginalized identity.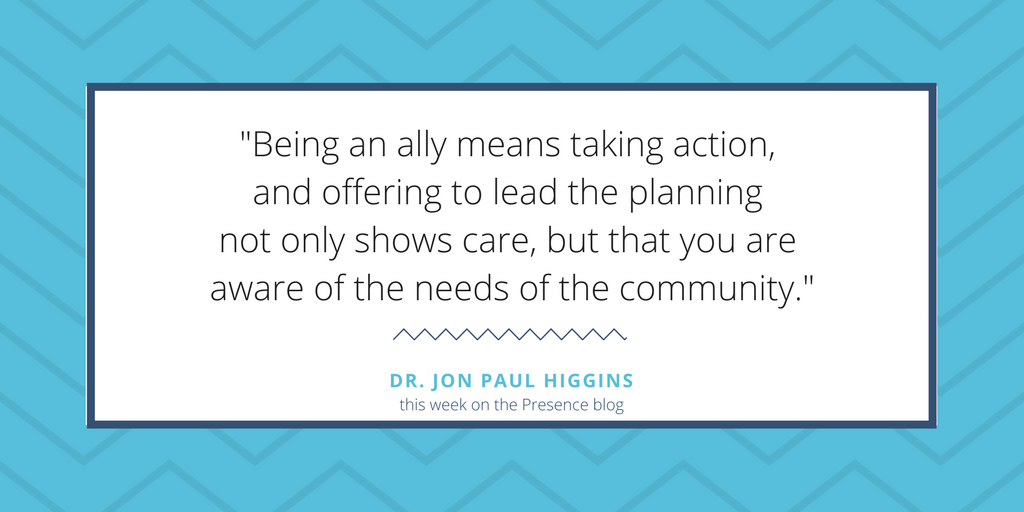 Being an ally means taking action, and offering to lead the planning not only shows care, but that you are aware of the needs of the community.
Here are some awesome event ideas that can help make your campus' Coming Out Day a success:
1. Healing Spaces
Providing a drum circle, arts and crafts, meditation spaces, or other restorative activities can help with the stress associated with the coming out process.
2. Understanding Queer Theirstory
You could host a workshop or training on the struggles of queer leaders like Harvey Milk, Marsha P. Johnson, Sylvia Rivera, or Bayard Rustin. You can also commemorate events including Stonewall, Pulse, and ACTUP.
3. Coming Out Monologues
Inspired by the Vagina Monologues, the Coming Out Monologues provide a space for LGBTQ individuals to use the time/space to share stories about their coming out experiences. Learn more here.
4. Trans Health Workshops
An increasing number of college students are identifying as transgender or gender non-conforming. Providing programs that address access, health insurance, name, identity, mental health, and health promotion is more than vital on this day.
5. Panels
Screening an LGBTQ-specific title or film and bringing in the director or cast can be a great way to celebrate. It allows for students to be able to ask questions they normally may not get a chance to have answered.
6. Speakers
Having a speaker or activist who connects with the needs of LGBTQ community often serves the day well. Consider local organizers or folks helping to unite the LGBTQ community within your region.
Editor's note: You can book Dr. Higgins to speak on your campus about LGBTQ issues, race, and social justice. For more information, check out his site.
7. Community Service
LGBTQ organizations can definitely benefit from the help of students, faculty, and staff on this day. Creating a community event can help unite those who are not connected with the institution but are looking for a place to feel safe and seen. If your area does not have a local LGBTQ organization, consider reaching out to companies that specialize in offering LGBTQ specific services and see if there is something your school can do with them, or to support them and their mission.
The history of National Coming Out Day is one that is rich and extremely beneficial to LGBTQ students. By offering thoughtful, high-quality programs, you can help LGBTQ students garner a better understanding of their journey while helping them have a stronger sense of belonging on campus.
What are you planning on doing for National Coming Out Day? Let us know on Twitter, @themoderncampus and @DoctorJonPaul.