The roots of Women's History Month go all the way back to 1857, with ties to the labor rights movement.
This makes March a particularly great time to celebrate all women and their amazing accomplishments on your campus.
I started my student affairs career in violence prevention and gender equity programming (with the University of Missouri – Kansas City's Women Center). So, I have some tips for celebrating Women's History Month on your campus.
9 Tips
1. Keep it intersectional
If it isn't intersectional, it's not feminist. Intersectionality is a feminist theory developed by civil rights Kimberlé Crenshaw that reminds us that every person holds more than one identity and that all of those identities combine to affect how each person navigates through life.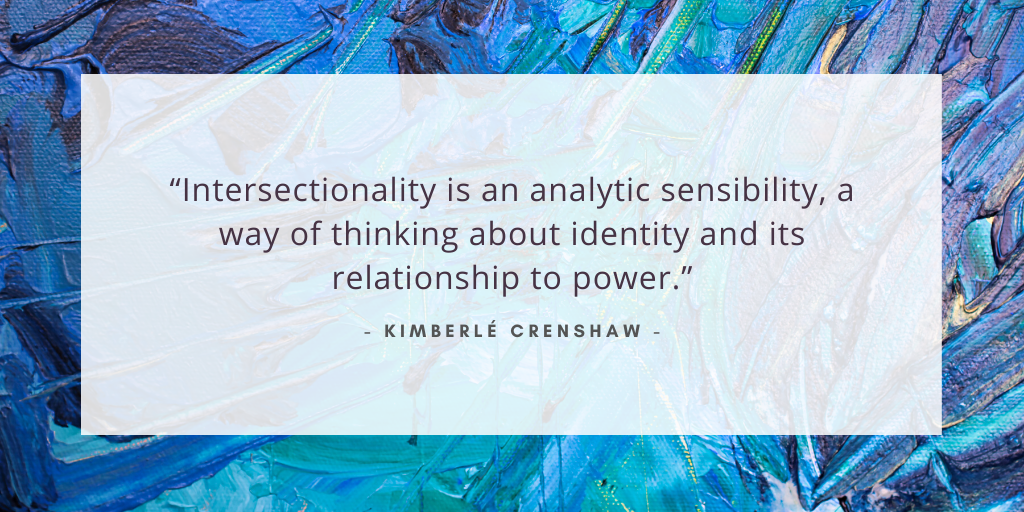 It's key that any programming or messaging your office does for Women's History Month recognizes all women and the variety of identities they hold.
Make sure your events represent and feature transgender women, women of color, fat women, old women, young women, queer women, women with disabilities, and more. You will also need to make sure that all women feel comfortable attending your events and can participate fully without facing microaggressions.
Be intentional about the speakers you bring in for the month and what your marketing involves. To ensure you're not missing a group, have women — including colleagues and students with identities different from your own — look at your materials and plans. Ask for their perspectives and if necessary, make changes to boost inclusivity. (Here are some tips on keeping your language inclusive.)
2. Be creative in your delivery
There is a lot of room for creativity in sharing the message of Women's History Month. If you have recurring programming, consider adding in a component that features women in a meaningful way.
For example, if you have a monthly lunch and learn, feature a woman from the campus or the community as a guest speaker. Or center your lunch and learn topics around inspiring women.
Consider also celebrating women who are alumnae of your institution or are important to the city or state. One simple, yet meaningful, way to do this is by spotlighting women on your web pages and social media accounts. For some amazing content about women, which may inspire your own posts during this month, follow @feminist.herstory, @femislay, or @thegirlmob.
You could ask your student employees to create a video that recognizes important accomplishments of women throughout history. Create door decorations or posters with a theme of celebrating women. You could highlight civil rights icons, scientists, and artists, just to name a few possibilities. For more amazing ideas, search "Women's History Month" on Pinterest.
If you're in charge of a campus newsletter, include blurbs on extraordinary women or information on how everyone can work towards gender equity.
The more creative you are in your delivery, the more likely your students are to notice your amazing work.
3. Don't expect your Women's Center to do it all
It's likely that the staff of your campus' women's center perform emotional labor all year to recognize accomplishments of women and to advance gender equity. So, you should step in and support them during Women's History Month.
Reach out several weeks before March to see how you can support your gender equity programs on campus during the month and beyond. It's likely that they already have great programming planned that you can help enhance. You can promote their plans to students, offer to sponsor food or other event enhancements, or offer up your space for planning meetings or the event itself.
If your campus doesn't have a women's center or related academic programs, take some time to consider why that's the case. If you can, advocate for the creation of such spaces… Or see if student groups or faculty members are already taking on this work and need your support or collaboration.
4. Take on more if you're a cisgender, straight, white man
If you have the privileged identities, it's imperative that you take on more during Women's History Month to support your colleagues with less privileged identities who are doing emotional labor on this topic twelve months of the year.
Volunteer to be the administrative keeper of documents important to Women's History Month programming and sign up to staff events for the month.
These are some of the active ways you can show your support for women's history when you hold privileged identities.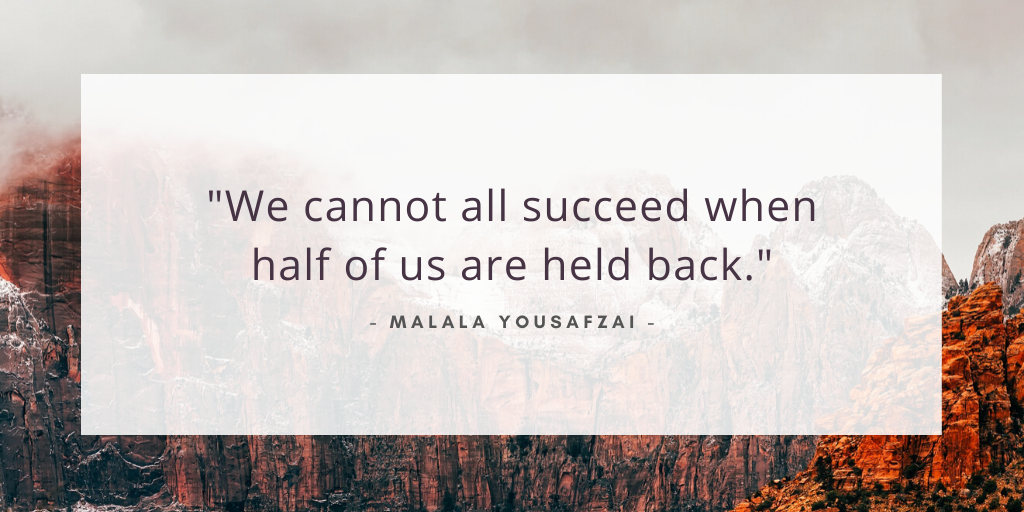 5. Incorporate women's history into things you already do
If you work in campus recreation, sports, or wellness, highlight women who've been successful in those fields. If you work in residence life, consider assigning student staff to make door decorations and bulletin boards for the month that are focused on important women. If you work in violence prevention, highlight how feminists have always led the fight to end violence against women and are still doing most of that work today.
If you host weekly trivia nights, focus every night in March on highlighting important women. You could host the first week on trivia about scientists, the second week on performers, the third week on artists, and the fourth week on politicians.
Letting your work lead your way toward the women you feature can inspire unique celebrations of Women's History Month.
6. Support women beyond March
We also must remember to center women, especially those with marginalized identities, throughout the whole year.
To ensure your Women's History Month programming carries an even bigger impact, think creatively about how you can encourage students to celebrate women all year long. For example, if you run a campus book club, consider announcing in March that your club will select works written by women for the remainder of the year. If you teach a class, think about how you can bring lessons in gender equity to each of your courses. If you run an art gallery on campus, make sure women and men are equally represented on your gallery walls.
Also, check out other national holidays that recognize women and consider what programming you could do on those days.
7. Involve students
If you supervise or advise students, think about how you can involve them in your planning for Women's History Month.
For example, if you have a weekly meeting with students, lead a guided reflection on women they admire. After the reflection, ask the students to share. Encourage them to continue centering women in their student organizations and think about what they can do in their future careers to bring gender equity to their spheres of influence.
Another great way to engage students is to start meetings by reviewing an article or journal together. Be sure to send students an article on the history of women's suffrage, equal pay, or intersectionality a few days before the meeting.
Challenge your students, especially men, to consider their future careers and how they might be able to advocate for gender equity in their roles someday.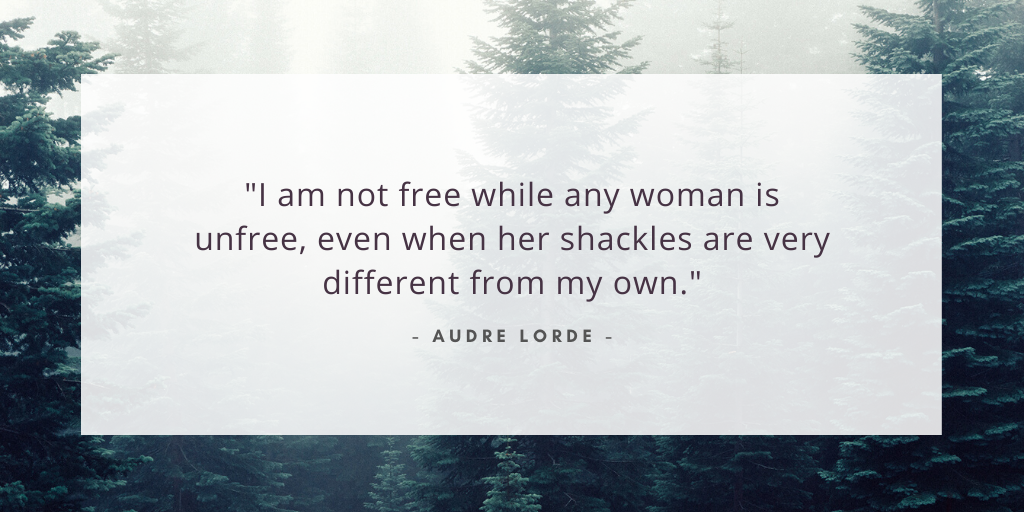 8. Collaborate
I've found that collaboration almost always makes for a stronger and more memorable event. So, think creatively about who you can partner with to amplify your Women's History Month message.
For example, when I was a graduate student, we partnered with career services every year on Equal Pay Day programming. We gave away donuts and donut holes to represent the difference in pay for men and women, and quizzed students on the wage gaps between white men, latinx women, and black women.
Partnering with career services allowed us to increase our reach. Career services had the opportunity to discuss wage gaps and educate students on how companies can end them.
Another creative collaboration would be to partner with your campuses diversity and inclusion office to feature women who have dedicated their lives to social justice. You could put up huge posters of women like Rosa Parks, Roxane Gay, Jazz Jennings, or Greta Thunberg in your student union with descriptions of how they've changed the world.
Or, partner with campus life and show movies about incredible women. My favorites are Hidden Figures, Erin Brockovich, 9 to 5, and Selena.
9. Recognize women in your office
Buying the women in your office donuts or coffee during Women's History Month will be a gesture they are sure to appreciate, but be sure to recognize them in ways beyond them, too.
Create signs or door decs wishing them a happy Women's History Month and ask them what support they might need.
Make a commitment to noticing how the women in your space go above and beyond, then rise to their level throughout the year. Ask them what support they need and volunteer to take on those tasks.
If you keep these tips in mind, you can recognize Women's History Month on your campus in a memorable way that centers the experiences of all women.
How have you celebrated Women's History Month! We'd love to hear your ideas. Tweet us @themoderncampus.