Last year was my first Pride as an out bisexual woman and I decided to celebrate in a big way: I flew to New York City to celebrate World Pride with my friends and over 5 million people.
From parades in front of the historic Stonewall Inn to the Joy Party, a celebration for QTBIPOC (queer, trans, black, indigenous, people of color) in Brooklyn, World Pride was the most visible and accepted I have ever felt in my life. I had so much fun being surrounded by thousands of people who are queer and brown just like me!
With the fight to liberate Black lives from white supremacy, Pride needed to be intersectional more than ever this year. Pride means nothing if we cannot uplift all identities within the LGBTQIA+ rainbow. Visibility and representation for queer and trans people of color and other underrepresented communities matters.
As Pride 2020 comes to a close, I thought it would be really special to highlight the experiences of the diverse, intersectional LGBTQIA+ professionals working in Student Affairs! I've asked a few of my chosen family here at Presence, as well as queer colleagues who've collaborated with me on Will There Be Food? and Happy Hour to share their perspectives.
I hope their stories and ideas will help you in better supporting your LGBTQIA+ students. Enjoy!
What does Pride mean to you?
Dr. Tim Leyson, Associate Director of Residence Life at Santa Clara University:
Pride means being able to continue celebrating who you are and what you bring to this world. Pride means being confident in your flaws and how you make them beautiful.
Luca Mauer, Director for LGBTQ Education, Outreach and Services at Ithaca College:
This Pride season, as our nation confronts racism, we face a global pandemic too. BIPOC and LGBTQ communities and everyone at the intersections, are particularly vulnerable. This Pride season, life is handing us stark everyday reminders of the impacts of oppression already embedded throughout society. We need to continue shining a bright light on oppression and actively dismantle injustice.
What is Pride? The courage to act, to live life in service to others, and to speak out in solidarity for justice." –
Sergio Perez, Director of Center for Inclusion & Advocacy at Loras College:
Pride is a party. Pride is a protest. Pride is existing and demanding to have our innate human dignity respected, admired, and empowered.
Carolina Elizalde, Happiness Ally at Presence:
To me, having Pride means allowing myself to acknowledge my identity as well as to reserve judgment for what identity may feel most genuine at any given time in my life. More importantly, Pride means giving others that same space as well.
Jodi Tandet, Lead Storyteller at Presence:
Pride is complex for me. I worry that other folx — both in the LGBTQIA+ community and outside of it — won't see me as someone who 'needs' to or even should celebrate Pride. That's because, as a heteromantic asexual woman, I appear to be straight to most folx. I don't have to deal with institutional biases in the ways that other LGBTQIA+ folx do.
Yet, many heteronormative behaviors and assumptions don't apply to me. I also fear that if I come out to someone, they won't believe me. Having to constantly explain what asexuality is, including debunking the many wildly untrue myths I've encountered about it, is emotionally taxing.
In fact, I initially didn't plan to provide any quotes for this blog post, fearing judgment, disbelief, and invalidation of my identity. But I realized that one of my greatest disappointments with Pride is the lack of asexuality visibility. So, hi! I'm here. I'm asexual. I'm happy with who I am. It feels perfectly natural to me. And having pride in it? Well, I'm working on that.
How have you celebrated Pride this month or in the past?
Dr. Tim Leyson:
I have not formally celebrated too much this month given our Shelter in Place directiveness. One thing I have done is donate monetary funds and virtual time to my local HRC chapter and Silicon Valley Pride Organization.
Luca Mauer:
Since we can't be together in person physically, this month we're celebrating all season long with a Virtual Summer of Pride! We've worked with campus and community partners to create three months of events spanning all summer long. Social events, workshops, speakers, virtual history and garden tours, trivia nights, pride Yoga, watch parties, Drag Story Hour, and even a Pride Havdalah.
Sergio Perez:
I've spent PRIDE connecting deeply with the QUEER people in my life, in reading works from Queer thinkers, and consuming Queer media and content of all sorts.
Carolina Elizalde:
This year, Pride has been a time of quiet personal reflection and continued education. In years past, I have spent time visiting my Queer friends from undergrad to celebrating Pride in Philadelphia! I look forward to being able to do that again in the future.
What do you think higher education could be doing better to support LGBTQIA+ students?
Dr. Tim Leyson:
I think institutions need to do a better job at actually showing they care about their LGBTQIA+ students. Not only providing a physical space for students to gather but supporting financially their efforts to create centers of inclusion on-campus.
At my campus, the Rainbow Resource Center was literally in a physical space the size of a custodial closet. I took it upon myself and others to really advocate for a bigger and better space. I did not stop until I had got action and during our winter quarter, we moved into a newer space.
Luca Mauer:
In short, everything. Some institutions have made progress with recognizing student's chosen names and pronouns, creating scholarships for LGBTQIA+ leadership and service, and holding Rainbow Graduation celebrations.
But in reality, this is a stunningly low bar for which to strive. For too long, our students, staff and faculty have been so grateful for these small acts of inclusion when true equity requires far more. Higher ed can and must do better.
Jodi Tandet:
I think institutions and individuals need to do a better job at recognizing, celebrating, and informing all identities under the LGBTQIA+ spectrum. I've seen lots of universities making good progress in their support of gay, lesbian, and transgender students while doing extremely little for bisexual, pansexual, intersex, asexual, aromantic, and non-binary students and staff. We can't say that our LGBTQIA+ centers are advocates for all those folx if we only focus on some of those letters.
So, I implore institutions to educate all students and staff on the lesser-known (but still 100% valid) sexual and gender identities. Doing so will help students find community and live proudly. It may even help students within their journeys of self-discovery! (I didn't know I was asexual — and not "broken" or "weird" — until I finally researched the term a few years ago. Being educated on it in college would have saved me from a lot of pain.)
What advice would you give to incoming LGBTQIA+ students for the fall?
Dr. Tim Leyson:
Do not be afraid to ask questions about how your institution will support marginalized identities on their campus. As an extremely white-facing campus, our students and staff of color do not always feel welcome. During this COVID-19 pandemic, we have asked very hard questions about the experiences we are looking to provide for our students.
Luca Mauer:
You are powerful, you are precious, and you can do anything because you stand on the shoulders of giants. LGBTQIA+ lives are histories of resistance and resilience.
Your history was forged by young transgender and gender non-conforming Black and Brown people: Sylvia Rivera, Marsha P Johnson, Miss Major Griffin-Gracy, Stormé DeLarverie. Not only at Stonewall fifty one years ago, but also at Compton's Cafeteria in 1966, Dewey's Lunch Counter in 1965, and Cooper's Donuts in 1959.
As LGBTQIA+ students, you deserve to be not only accepted but expected — in the classroom, on the playing field, in student clubs, and in the world. Don't let anyone treat you with anything less than the dignity and respect you deserve. You come from a long, long line of incredible queer and trans ancestors. Ancestors who used their strength, determination and creativity to survive, to sustain each other, and to love LGBTQIA+ communities into existence.
Sergio Perez:
Never apologize for belonging to a diverse human-dignity-centered community and movement. If you're able to be out, celebrate and live life fully! if you're not there yet, know that many have been there before. Find someone you can trust, read about Queer people as you'll feel affirmed by the parallels our lives sometimes have. You're not alone; you are loved dearly by those who have gone before you!
Carolina Elizalde:
Live authentically while staying safe. For those of you who do feel safe to express yourself authentically, make sure to create a space for your peers who do not. Don't compromise your authenticity to 'fit in.' Remember that Queer identities do not have to be fixed to be valid, and remember to allow that space for your peers.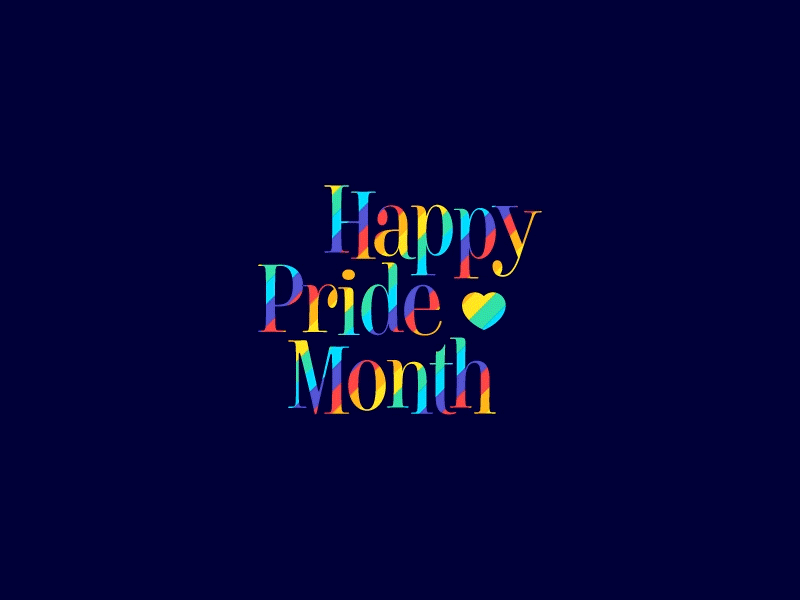 What does Pride mean to you? Share with us on Twitter at @themoderncampus and @Meg_Roll.