Welcome Week is one of my favorite celebrations as it kicks off the new year and helps welcome new students to the educational and co-curricular opportunities available to them.
Whether your institution offers one premier event or many smaller events sprinkled throughout the first weeks of class, if you want to make this year's welcome week the best ever, these program ideas are for you.
Mega-Events
These large-scale events often last all day and involve cross-campus collaboration.
1. Convocation
What better way is there to welcome new students than a formal ceremony hosted by your institution's president or chancellor? Check out the University of Connecticut's torch lighting ceremony and Emory's Coke Toast for some extra unique inspiration.
2. Concert
Invite a beloved band, singer or a student group for a musical performance on the campus lawn.
3. Food truck festival
Give students a taste of campus and local foods with free samples. Some institutions even have their own food trucks.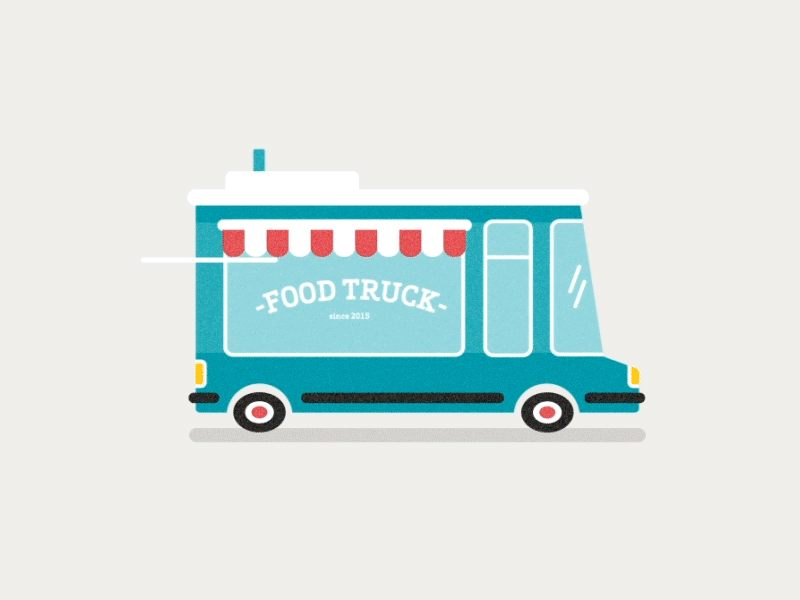 4. Carnival
Bring the excitement with entertainers, rides, food and live performances all week long. Virginia Tech has even brought a Ferris wheel to campus.
5. Water festival
Invite students to cool off with dunk tanks, water balloons and a slip-and-slide — perfect for warmer welcome weeks.
6. Talent show
Encourage students to come out of their shells by showcasing their top talents.
7. Pageant
Host a gender-inclusive pageant show focused on school spirit, like the University of South Florida has done.
8. Vendor fair
Becker College's annual local vendor fair invites students, staff and local vendors to sell their handmade goods on campus.
9. Farmer's market
Encourage students to make sustainable, healthy choices from day one. The University of Massachusetts Amherst hosts its own weekly farmer's market each fall.
10. Health festival
In addition to booths that offer samples of healthy foods, you can educate students on hydration, stress management, sleep, exercise, nutrition, sexual health and more.
11. Involvement fair
Help students get and stay involved throughout their time at your institution by showcasing student organizations, intramural teams, high-impact practices and other ways to get involved.
12. Campus resource fair
This can serve as a reminder for all of the amazing resources your campus has to offer that students may have forgotten about since orientation. Laney College hosts virtual and in-person resource fairs highlighting its crisis center, multicultural centers, IT resources and more.
13. Mud volleyball tournament
Also known as "Oozeball", many campuses, such as the University of Texas at Arlington, host volleyball tournaments in the mud, putting an extra fun and challenging spin on the classic sport.
14. On-campus beach day
Even if your campus is nowhere near a body of water, you can bring the beach to your students by setting up a plot of sand, supplying beach chairs and inviting students to enjoy beach activities, like Springfield College did.
15. Home game
Spark school spirit with a home game of a club or intercollegiate sport.
16. Dance marathon
Zumbathons and other dance marathons get students moving and grooving. Check out Hagerstown Community College's Zumbathon for inspiration.
17. Day of volunteering
Encourage volunteerism from the get-go by partnering with a local nonprofit for a hands-on day of service.
18. Theater night
Have a student group perform a musical or play or coordinate an improv night.
19. Off-campus field trip
Look for local destinations your students want to go to, such as a zoo, theme park or apple orchard.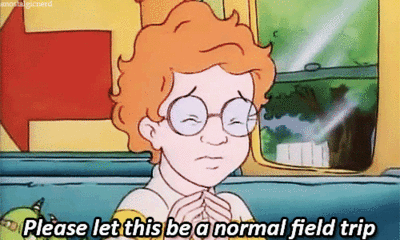 20. Intramural competition
Bring on the friendly competition through a tournament of soccer, volleyball, kickball or any other sport your students adore.
21. Celebrate a unique holiday
From National Popcorn Day to National Pizza Day, check out Hootsuite's extensive list of "weird" holidays to help you brainstorm unique programs for welcome week.
22. Picnic or BBQ
Enjoy a meal on the campus lawn or a patio, encouraging students to bring their own blankets or yoga mats. Stony Brook University has seen great engagement with this!
Smaller

Events

These events usually require less planning and setup but can be just as beloved as mega-events.
23. Campus trivia game
Build a Kahoot with trivia facts unique to your institution.
24. Outdoor movie
Project a movie in an outdoor space for students to enjoy. Bonus points if you poll for movie preference via social media.
25. Icebreakers
This is a classic way to, well, break the ice. Check out these 60 icebreaker activities ideas, along with these 100 icebreaker questions.
26. Pizza party
This classic event can help residence halls start building community. Just remember to order options for students with dietary restrictions or allergies.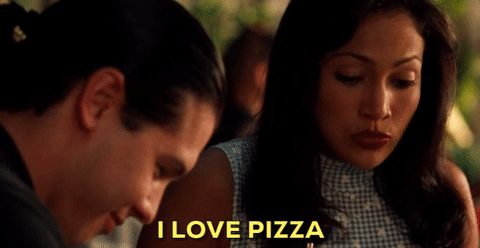 27. Therapy animals
Many institutions invite dogs, donkeys, llamas, and other animals to visit campus. Some schools will allow staff to bring in their leashed pets and others will invite certified therapy animals. Check out Pitt's Therapy Dogs Tuesdays for inspiration related to the latter.
28. Midnight breakfast
Although this tends to be a finals week event, you could easily refurbish it for welcome week.
29. Cooking contest
Salsas, pies, lasagna and other dishes can be themes for a cooking contest, with university swag offered as prizes.
30. Motivational speaker
Hype students up with a speaker to motivate them on resilience, mental health, academic excellence, or another value in line with your university's mission or key learning outcomes.
31. Guest lecturer
Have a professor or staff member lecture on a topic relevant to welcome week, such as time management, study strategies and how to ask for help.
32. Coffee break
Have a coffee, tea or hot cocoa station available for students who need a pick-me-up between events.
33. Campfire night
Pause for reflection and pose these guided discussion questions around a campfire. Don't forget the s'mores!
34. Paint night
Encourage students to tap into their creative sides with these free paint night tutorials. Check out UNC Chapel Hill's paint night for inspiration.
35. Petting zoo
Goats, bunnies and ducks are all aww-worthy and can help students who are feeling stressed take a step back to appreciate nature.
36. Silent disco
Silent discos are like regular dance parties, except with headphones for students to choose from different playlists to groove to. Colorado College even added a laser show.
37. Karaoke
Let students take the mic individually or in groups to perform their favorite hits.
38. Video game night
Use your on-campus gaming space and encourage students to bring their favorite video games to share.
39. Speed running competition
A speedrun is a play-through of a video game, performed with the intention of completing it as fast as possible. It could make for an easy and fun welcome week competition for gamers.
40. Campus tours
Have orientation leaders and RAs give students custom tours featuring their future classrooms and important resources around campus.
41. Ice cream social
Because who doesn't like ice cream? Remember to include dairy-free and vegan options.
42. Bubble soccer
This is like soccer but with fun plastic bubble orbs. West Texas A&M University brought the bubbles to their campus in 2015.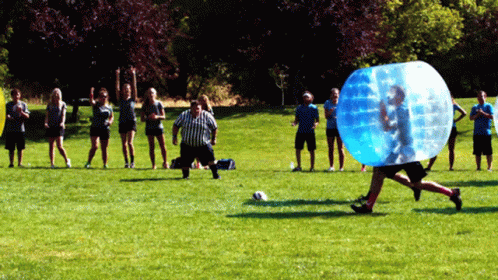 43. Start an innovation competition.
Challenge students with an innovation competition like Dickinson College's, ranging from filmmaking to robotics to short stories.
44. Canoe battleships
If your campus has a pool or lake, along with canoes and lifeguards, then you can consider mimicking the University of Vermont's lifesize game of battleship wherein students try to stay afloat and sink each other using buckets and shields.
45. Group yoga
Yoga is a fantastic way to de-stress. Take an online yoga class with your students or invite a community member to lead a workshop.
46. 5K or marathon

You could add in plogging, jogging while picking up litter, to your race and award the students who pick up the most trash around campus.
47. Board game night
Set up Monopoly, Battleship, Guess Who and other board games in the campus union or residence hall lounges for some lighthearted competition.
48. Craft event
Encourage students to tap into their creative sides with a guided crafting session. Go a step further and talk about sustainability through trash or junk art, which challenges folks to turn items that would otherwise have been thrown away into art.
49. Book club
Pick a book that speaks to challenges commonly faced by new students, such as finding motivation, overcoming loneliness or tackling new beginnings. Here's a list of 19 books to start you off.
50. Selfie scavenger hunt
Give students a list of specific locations around campus to take selfies.
51. Mocktails
Here's a list of mocktails that you can customize using your institution's colors and hand out in branded, reusable cups.
52. Bingo
Bring the fun and competition with this classic game, which is consistently one of Shawnee State's most popular events.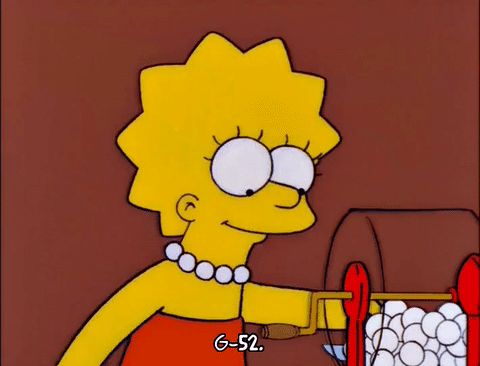 53. Go LARPing
Live-action role-playing games are a fun way to reenact battles and scenes from students' favorite shows and movies. Check out Worcester Polytechnic Institute's annual LARP.
54. Speed friending
Here's a list of questions that you can call out or supply to students to guide their conversations.
55. Rock climbing wall
Invite students to your on-campus wall or rent a portable one.
56. BYO tie dye
Let students dye anything they want or supply swag items, such as socks, blankets or t-shirts.
57. International student meet and greet
Invite international students or students from different regions of the country to a luncheon to help them with their transition to college life and deal with culture shock.
Passive

Programming

Once set up, these types of events keep on giving.
58. "Before I Graduate" mural wall

Create a mural somewhere on campus where students can share "Before I Graduate" goals and read their peers' self-reflections.
59. Peer mentorship
Have students take a quiz based on their personality traits, desired career paths, and goals for mentorship. Then, connect them with a peer mentor who can serve as a personal resource throughout welcome week and beyond.
60. Letter writing station
On a bulletin board or table, provide prompts and letter-writing supplies for students to write to themselves or their families and friends.
61. Campus safety station
Ask campus safety professionals to staff a station with information on local or national emergency hotlines, alert systems, alcohol and other drug abuse resources, and more.
62. Resource bulletin boards
Highlight other important resources around campus and in residence halls on mental health counseling, career services, residence life support and more.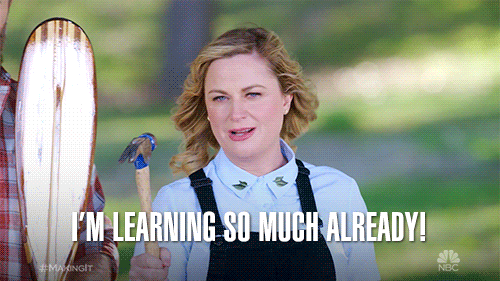 63. School spirit day
Encourage students to wear their campus swag and give out prizes for those who have gone above and beyond in their outfits.
64. Themed days
Invite students to wear pajamas, tye-dye, or mismatched clothing for a day or evening. Or, here are some other ideas for themed clothing.
Virtual

Events

These events are easily held online, on their own or in conjunction with in-person events.
65. TikTok contest
Students could win swag by garnering the most likes from a dance or song contest.
66. Class hashtag
Create a custom hashtag for students to share their awesome welcome week memories on social media.
67. Virtual photo frames
Work with your marketing department to design a virtual photo frame that students can add to their profile pictures.
68. Pet photo contest
Have students vote for the cutest pet photos submitted by their peers.
69. At-home scavenger hunt
Challenge students to take selfies with items around their home or local area.
70. Virtual mural
Similar to the on-campus mural, have a virtual mural prompt in which students can reflect and admire others' goals.
71. E-sports tournament
Create intramural competitions for students who enjoy e-Sports. Enlist game veterans to teach newbies how to play.
72. Cooking workshops
Stick with fairly simple recipes featuring ingredients that students are likely to already have on hand or can purchase easily. Livestream yourself or a professional chef creating a meal or ask your dining hall chefs to reveal how a beloved campus staple is made.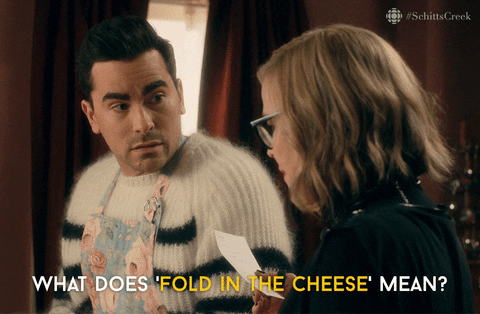 73. Personality tests
Share Myers-Briggs, TrueColors or even these fun 50 Buzzfeed quizzes with students. You could even introduce students to their peers who earned similar results.
74. Savings workshops
Help students get acquainted with saving sites and tools like Honey, Capital One Shopping, Camelcamelcamel, Target Circle and Coupon Sherpa.
75. Virtual friend-roulette
Host a web call and randomly assign students to rooms for 2-4 minutes in hopes of making new friends.
---
For more ideas on activities you can host virtually, check out 53 Virtual Activity Ideas to Keep College Students Engaged.
Have an amazing idea that's not here? Share it with us @themoderncampus.