One of the challenges of student affairs is that every few years, our student population changes significantly. With those changes, the way we reach out to and interact with these students shifts dramatically.
With those changes in mind, how do we best advertise our events and services to students?
This post will take a look at some effective tools for getting the word out about our student events. These same principles can be applied to any student services, even if you are not specifically doing event planning.
Know your audience
If there is a specific audience your event is intended for, knowing who they are and how to reach out to them is a smart — and necessary — way to begin advertising. If you're collecting your student involvement data with a tool like Presence, you can know which students have and have not shown up to similar events in the past. With that data, you can develop an intentional marketing plan to reach out to your target audience.
Depending on the theme of your event, there may be an academic department or other student organizations that may be interested in partnering with your organization. Sometimes, professors may even be willing to give extra credit to students for attending a specific event. Reaching out to other possible partners is a great way of building up campus partnerships in addition to helping make the event more successful.
Establishing strong campus partnerships is important for all student affairs work — not just for our own benefit, but for that of the students as well. Students can benefit from learning about more campus resources as a result of attending your event, and it never hurts to have someone to call on in the future!
Word of mouth
It may be harder to assess with data and numbers, but it's hard to beat good old-fashioned word of mouth. A study in the music industry found that word of mouth can have a huge influence on album sales and that customers won via word of mouth have a 37% higher chance of being retained.
Personal connections can influence someone who may not have otherwise considered attending to check out your event.
Look for opportunities for your students to personally invite any friends or people they think would be interested in attending the event. That personal connection can make a big difference in getting people through the door. And if you use student engagement software, see if you have a feature that allows you to notify students about events they may be interested in.
Technology & social media
Designing a poster to hang up around campus is awesome, but digital technologies allow you to get that poster in front of more people and save some trees in the process. Whether you're using a branded campus mobile app to reach students on-the-go, or digital signage, or social media platforms like Facebook, Twitter, Instagram, and Snapchat (or all of the above!), advertising digitally is a critical component of reaching more students.
Use all of it, and figure out which platforms offer you the greatest return on investment. Today's students get a significant amount of their information from social media platforms, so lean into that with your advertising strategies.
Facebook
According to, well, themselves, Facebook has more active users than any other social media platform with 2.07 billion monthly active users. Utilizing this tool is incredibly valuable in promoting the awesome events your students are doing. There are a variety of ways to do this.
One of the best ways to utilize Facebook is to create an event page. By logging in to your organization's Facebook account, you can create a public event and invite anyone in your network to attend. If someone indicates that they are "attending" or even "interested" the post becomes visible on their friends' pages. So other people will start seeing and sharing your event, even if they're not on your personal friends list.
Creating an event page is also a useful tool in that it can give you an indication of how many people to expect in attendance.
Although social media can be a great free tool, you also have the option to purchase ads or temporarily "boost" an event. Doing so can help make your event even more visible and encourage people to attend. You can set a target audience for people in a specific geographic region or for people who are "interested in" your institution, per Facebook's guidelines. Just don't upload student or parent email addresses, which could violate FERPA's privacy protections.
Twitter
While Facebook is great for promoting events in advance, you can utilize Twitter to promote your events in real-time and encourage anyone in the area to stop by. By utilizing #hashtags and retweeting related posts about the event, or even going live, information about your event can be seen by anyone following related accounts.
Because of the fast-paced nature of Twitter and their trending topics system, creating several posts related to the event utilizing the same hashtags can make your event and the discussion related to it even more visible.
You can also use Twitter to promote upcoming events by hosting a contest related to your event.
For instance, if you are bringing an exciting guest speaker or performer to campus, Twitter can be used to decide which students will be invited to meet the performer beforehand or win some free merchandise.
Having a contest where people enter by retweeting a post about the event encourages community involvement while also promoting your event even further.
Snapchat
Snapchat is video- and photo-driven, and can be used to show off how much fun people are having at your event. One of the most popular ways to utilize Snapchat for events is to create a filter for it, which is a pretty quick and easy process.
To create a Snapchat filter, you just need to have the artwork for the event created and ready to upload. Select your event's time and date, as well as a geographic location, and you're good to go! For the sake of convenience, I suggest creating an account related to your office or organization and having it linked to an email account related to the office.
After your event, Snapchat will send you a report that indicates how many times your filter was viewed and used. This is a helpful assessment tool that gives you some idea about the impact your event had in addition to the involvement data that you're already collecting.
Another way to utilize Snapchat is to create a location-based story. This can be done through your Snapchat account or on your organization's Snapchat account. By creating a location story, anyone nearby taking part in the event can add their photo to the location story and show what a good time they're having. This is also useful for promoting the event in real-time and encouraging anyone nearby to stop by.
Instagram
Instagram is similar to Snapchat in that it is photo- and video-based, and can be effective in promoting the event in real-time and in the day or so leading up to it.
With Instagram, you can create a page for your organization and promote upcoming events via stories and photos. Posting on your story bumps it to the top of the feed, giving it more visibility than a standard post. Stories only last 24 hours, so they're a great option for last-minute advertising. And by posting to the story as the event is happening, you can attract more people to come check it out before the event ends.
As a quick note: With both Instagram and Snapchat videos, you have to be careful to not post too much as an event is happening. You want to still give people an incentive to want to come by in-person. If someone can stay home and just watch the whole thing on Snapchat or Instagram, there isn't as much motivation to show up.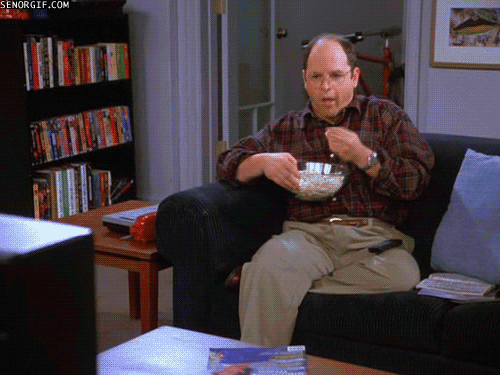 Learning new advertising techniques may seem overwhelming, but there are few things more satisfying than seeing your hard work pay off in increased attendance. How do you reach your students? What advertising mediums have you found to be most effective? Let us know on Twitter @themoderncampus and @Ruben_Market.