Encouraging students to vote in student government elections yields benefits for both individual student development and the campus community as a whole.
One benefit is that getting students excited about elections could boost their interest in your co-curricular offerings. When students observe how enthusiastic the candidates are about the possibility of being elected into SGA, they could become inspired to join a student organization of their own.
Campus elections are also a great way to build community through the shared act of voting. Some of the get-out-the-vote ideas I'll share here focus on creating a sense of community pride through the voting process.
Finally, voting in SGA elections can develop into a habit of voting in local, state, and federal elections. If colleges want to graduate conscientious citizens, then they need to establish the importance of voting, starting with the elections on their campus.
Despite all of these benefits to voting, there are many barriers that could be inhibiting voter turnout in your campus elections — including a lack of awareness that elections are occurring, disinterest in voting, and confusion about the voting process.
Read on to learn how you can address these issues.
1. Tabling
If you have spots on campus that garner a lot of student foot traffic (such as a dining building, quad, or student center), then tabling may be an effective strategy.
The key to successful tabling is to have an engaging activity or visual to draw students in. One fun possibility is a "why I vote" board. The students working the table would invite passersby to vote and then write their reason for voting on a sticky note.
There should be a few sticky notes already written out and on the board before the start of tabling to encourage participation — both in the tabling activity and in voting.
If voting is conducted online, such as through Presence's digital election features, you should have laptops or tablets at the table so that students can vote right then and there.
Tabling could also include a station for students to drop in and ask questions about the voting process. They may need help accessing the ballot or want more information about the descriptions of each position. This table could be staffed by students on the election organizing committee or by current SGA members who are not running for a position.
2. Social Media
You probably don't have social media accounts dedicated solely to your election process. So you'll have to cultivate relationships with departments and student organizations to share content over social media for you.
The dean of students office, office of student involvement, and the SGA are potential partners, since these groups typically have large social media followings. If there is a popular staff member, faculty member, or administrator with a large number of student followers, you could also ask them to share content on your behalf. When he was the president of the University of Cincinnati, Santa Ono garnered 60,000 followers on Twitter!
Marketing partners will be more willing to boast about campus elections if you provide them with ready-to-post content.
Here are some guides for delivering spectacular social media content to partners:
3. Email
Send out mass emails about elections sparingly. Sending out too many may cause students to ignore every message. Ideally, limit yourself to just two election emails: one right when polls open, and one a day or two before they close.
You can ask departments that have student-facing email newsletters to mention that polls are open and how to access the ballot. Newsletters from the dean of students office is a great example of where this announcement could go.
In addition, check if your student engagement portal lets you post an announcement that all students can see. Through Presence, all students can be alerted to the opening of a new election cycle and even access a digital form to vote right then and there.
4. Flyers
If students still pay attention to flyers on your campus, go ahead and add that to your marketing plan.
Adding in a QR code on the flyer would allow students to quickly navigate to the form on their phones or tablets.
Try these 10 tips for flyer design if you or your students haven't designed one in a while.
5. Promotional Events
Special events can bring your students together and boost voting!
Depending on what type of events fit best with your student culture, there are several formats that you can consider, including:
Meet The Candidates:

In this

panel-style

event, candidates are asked questions by a moderator and take turns answering. It's similar to a group interview. If you have a lot of candidates, you may need to host multiple events. To make this event virtual, candidates could record themselves answering a set of predetermined questions, which would then be posted on your student engagement platform or an institutional social media account.

Debate:

Candidates who are running for the same position answer questions from a moderator. Typically, each candidate has a preset amount of time to answer the question, followed by a chance to give a rebuttal to their opponent's argument. This type of event is more back-and-forth than Meet The Candidates since candidates respond directly to each other's points.

Town Hall:

In a town hall, the moderator's job is to solicit questions from the audience and keep track of how long each person has had the microphone. Questions may be addressed to specific candidates or

all

of them.
When students understand candidates' positions better, they will be more likely to vote.
You could also approach other program planners to request that they insert a PSA about voting into their events, especially if that event takes place while polls are open.
6. Campaigning Toolkit
The candidates themselves obviously have a vested interest in getting students to vote, so they should be given the tools that they need to run a strong campaign. By helping them run a strong campaign, you are helping them reach more students and motivating those students to vote.
Your toolkit could range from a simple document with campaigning tips, all the way up to providing funding for candidates to purchase posters and other campaign supplies.
7. Taxi Marketing
If you have a vehicle that is owned by your school and that you can borrow, consider experimenting with taxi marketing.
With this strategy, volunteers drive a school-owned vehicle (golf carts or tandem bikes included) around campus, giving students rides to their destination. The vehicle would have paint and/or signs on it that details when and how to vote.
This type of marketing requires that you know your institution's vehicle use policy, such as how students become credentialed to drive a school-owned vehicle.
You can read about some more innovative marketing ideas — many of which may work perfectly for elections – here.
8. Assess The Voting Process
The voting process could always be improved.
After elections have concluded, you may consider hosting a focus group to learn what the voting experience was like for students.
Some questions that you could investigate include:
How easy was it to find information about voting?

What made them interested in voting, or why didn't they vote?

How intuitive was it to fill out the ballot?
Ideally, your get-out-the-vote efforts will lead to more and more students voting, especially as they see their peers getting invested in the election. Sustaining these types of activities every year is a lot of work, but achieving a social norm where voting is expected on campus is a worthy learning outcome.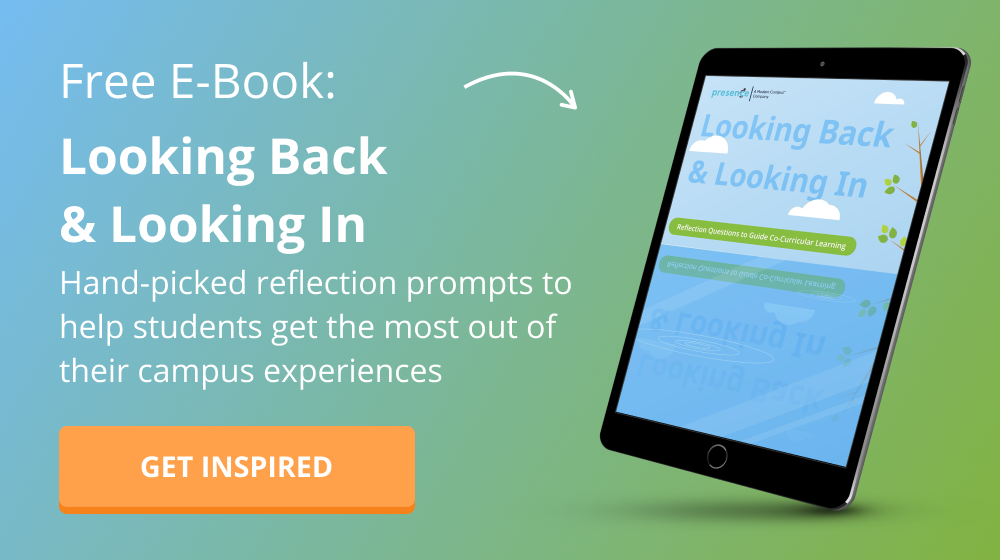 How have you increased voter turnout on campus? We'd love to hear your success stories! Connect with us on Twitter @themoderncampus and @JustinTerlisner.