Whenever student elections are in full force, candidates around the country coin catchy slogans in hopes of capturing the elusive student vote.
But, how do you know if you're the right person for the job? How can you pique the interest of your peers and stick out from the competition? We've come up with some important factors to consider when deciding whether to run for a student leadership position.
1. Create a vision
The best leadership is guided by purpose. Think about what motivates you; do you see an opportunity to make a difference? Identify the change you want to bring about and think about the campus culture you want to cultivate. With input from your campus community, begin to identify the principles that will guide your campaign and the initiatives you want to move forward with.
2. Build a team
You're only one person and can only do so much. Don't be afraid to ask for help. Reaching out to fellow students or members of student government can improve your pre-established relationships around campus and help you create new ones. Try stepping out of your comfort zone by finding students who complement your existing skills and fill in areas where you lack expertise.
Consider building a team of enthusiastic peers who share your vision to support your campaign. For example, if you're great at writing speeches but can only draw stick figures, try reaching out to students majoring in graphic design or marketing to help establish your campaign's brand.
The diversity of your team is important, too. Be sure to engage students of all ages, majors, cultures, and interests. Actively recruit students in your classes and out and about on campus. Filling in your weak spots with the help of passionate peers will ultimately make you a better leader, which will be apparent come election day.
3. Make yourself visible
Creating a visually appealing campaign will translate into increased interest in your platform.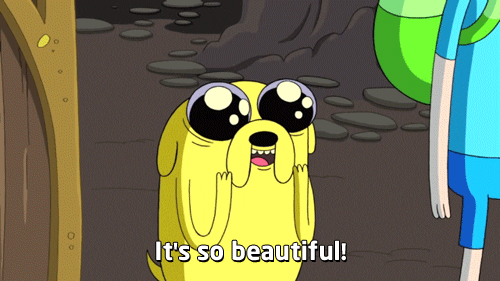 Avoid targeting a specific gender or any other specific demographic, and keep it simple. Creating posters with only your photo and name is far too simplistic an approach. Broaden your scope a bit through creative campaigning. Use videos and humor to relate to your audience. (Hopefully, someone on your team is handy with Photoshop, Illustrator, or Canva!)
4. Utilize technology
Technology goes hand-in-hand-in hand with visibility. Social media is a particularly powerful tool.
Publishing videos on Youtube, creating a page on Facebook, or curating photos on Instagram can allow you to reach out to students who may not be on campus often — including commuter, evening, and online students — as you continue to connect with those active in your community.
5. Find out what students actually want and need
Promising free food and a water slide is nice but may be unrealistic. Understanding the pulse of the student body is crucial while campaigning. All of your efforts could fall flat if your platform doesn't align with the needs and wants of your campus and the students who inhabit it.
And remember: Each sub-group of students has different needs.
Commuter students usually spend less time on campus than their peers who live on or near campus. What if you offered commuter students meals throughout the week to encourage them to stay on campus longer?
Perhaps your institution has a large population of students who are parents or primary caregivers. What if you offered a daycare service that made it easier for them to focus on their studies?
Since first-year students often feel lost on a new campus, why don't you develop a program that complements orientation, helping to guide them through their new community?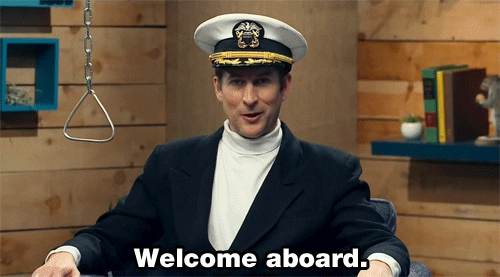 Ideas like bike checkout services, shareable textbook libraries, and student discount programs can create long-term institutional change on campus, while saving students money.
6. Getting an early start
Starting before the competition will give you an automatic edge come campaign time. Set yourself up for success by getting a head-start on the previous tips.
Stay consistent and remain relevant. Time management and organizational skills come in handy here. Having the time to formulate a concise, clear campaign starts with defining your platform. Creating a calendar for your campaign will allow you to plan out how you will engage your peers, as well as when and where your marketing content will be presented.
Bouncing ideas off your fellow students and listening to their ideas prior to your campaign launch will also give you useful insight.
And don't forget to read the rules surrounding elections. Make sure you follow all campaign guidelines, as sometimes things like publicly campaigning early are prohibited. Elections may be hotly contested and evoke egos, emotions, and competitiveness — which can get out of hand if you don't cover all your bases.
7. Don't fake it
Stay true to yourself. Don't try to create a persona just to impress people. People respond to honesty and transparency.
Remember, campaigns can get ugly. If someone tries to run your name through the mud, don't oblige and roll around in it; take the high road and steer clear of name-calling. Campaigns should be about ideas and the candidates' abilities to see them through — not personal grievances and melodrama.
When creating a student government campaign remember to:

Define the problems: What do you want to change, what needs to change on campus, and how do you do that?
Develop a strategic and organized team: Create roles that cater to your teammates' strengths (social networking manager, campaign director, etc). Make sure tasks are clear and concise. Try not to make promises you can't deliver and provide viable solutions to existing problems.
Think outside the 8.5″ x 11″: Students are bombarded with letter-sized flyers year round. Try to think outside the box when you are communicating with students. No one stops at the bulletin boards anymore. Take advantage of the various mediums of communication technology has brought to our generation.
Remember that being seen is not the same as being heard: Don't show an interest in student organizations just during the before elections. Students like candidates who have a genuine interest in what they do. Have your ears open year around and check in with students periodically.
At the end of the day, your decision to run shouldn't be taken lightly. Holding a leadership position is a great way to build important skills, network with your community, and become a more well-rounded individual.
Being honest, mature, and thoughtful throughout your campaign will not only impact your results but will positively influence the perspective the student body has of you after the election — win or lose.
Have any tips we missed? Let us know @themoderncampus.