Several years ago, I attended a session at the Leadership Educators Institute about supporting student activists through a leadership lens.
The room was packed with student affairs professionals from around the country. We talked openly and had rich discussions about how to support student activists on our campuses.
But I left feeling a little stuck. I wondered how I could support students in finding their voices related to the many issues they're fighting for.
I realized I needed to be better for my students at the University of North Carolina at Chapel Hill. Not only are they attending classes, working, and running student organizations; my students are also participating in social movements.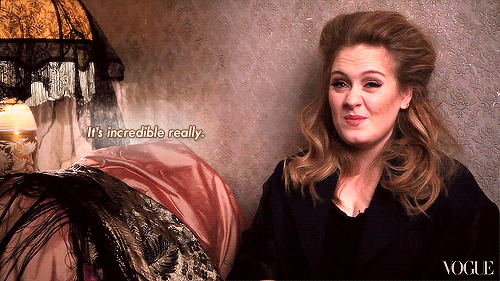 But it was difficult. I grappled with how much I could say in meetings or how I could show up for students, given that I was a state employee. I wanted to be the first person at protests yelling and chanting about social change, showing my support to students, and voicing my opinions. Yet, I also had to be mindful of the state legislator watching our every move.
At the time, I was advising a week-long, peer-led, peer-facilitated intergroup dialog program. I noticed that many of the program's participants went on to lead campus activism efforts.
This got me thinking about how I'm uniquely positioned to make a difference thanks to my role at the university. My title as a leadership development program coordinator was not as radioactive as some of the titles of my colleagues working in the Office of Diversity and Inclusion.
I could use the concept of leadership development to bring social activism to life. Additionally, I reflected on how I could use my privileges as a white person, as an administrator, and as someone who was taught how to navigate the academic system.
From those reflections and experiences, I've developed five tactics that I will share with you here.
5 Tactics
1. Focus on student-centered collaboration
This is not about us, y'all. It's about acknowledging the needs of students first and foremost.
Think about how you collaborate with and support students in conversations. Reframe the questions you ask and put yourself in students' shoes.
For example, if students are having conversations in your office suite or if you have a group of student workers who often chat together, carve out time to join in. By engaging with them for just 20 minutes, you'll quickly learn the pulse of campus.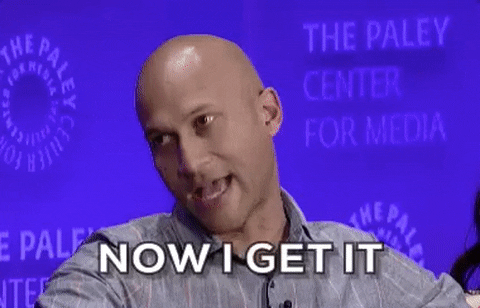 Ask them how they feel about recent projects surrounding a hot button issue or about a controversial campus decision. Stick to opened-ended questions, starting with "what" or "how." Such questions invite lots of reflection and diffuse judgment.
Not only will these interactions help you gain credibility with your students, but you'll help them to develop their critical thinking and social perspective-taking skills. And though may want to interject, don't. Instead, listen actively and learn what students need for a greater sense of belonging.
2. Brush up on the issues
Nothing makes social change more personal than being directly connected to the people it affects. So, stay educated on trending topics and how they impact your campus and local community.
I start my day by listening to NPR, then I grab the campus newspaper on my way into the office. Finally, I round out my morning by checking "Overheard at Carolina" on Facebook, which is entertaining and always breaks campus news first.
Think about how you can weave these pulse-checkers into your daily routine so that you're well-connected for both student support and administrative duties.
However, this does not mean only reading and listening to your trusted news sources; you need to know all sides of the issue. So, you need to seek out counter viewpoints.
I've challenged myself to listen to a news source that is at the opposite end of my belief spectrum. At first, It was excruciating. I think I made it two minutes, tops. But, the next time, I listened for five minutes. Eventually, I began to actually hear what was being reported.
Remember, you likely serve students who disagree with your political beliefs and social values. So, developing a holistic understanding of the issues will allow you to have more empathy and call others into conversations of difference.
Remember to take care of yourself while doing this, however. Some of the reporting may have trigger points for you. Know when you need to retreat.
3. Spend your money equitably
I will never forget hearing Melissa Harris-Perry say at a NASPA convention, "budgets are moral documents." And after attending the Racial Equity Institute, I furthered committing to reflecting upon how I use my programming budget.
Now, whenever I'm responsible for catering, I try to use local black and/or women-owned businesses. Also, when I order shirts, I make sure to have a long-sleeve option for students and staff who may wish to cover up for religious or medical purposes.
These two practices have become equity lightbulb moments for other professionals and students. Now, they make up a huge chunk of how we spend our money.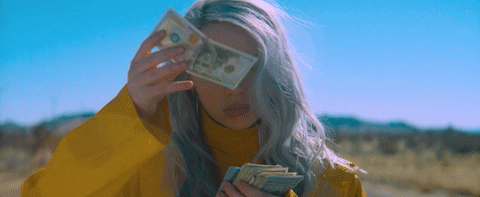 I challenge you to think about all the pizza you serve students. Yes, I know it's easy to use the same chain company, but think about how you could better support the local economy.
I have loved partnering with a former student who owns an El Salvadorian food truck. Not only am I educating students about traditional El Salvadorian food, but I'm also contributing to the social mission of a company that provides scholarships for undocumented students to attend college.
You can also incorporate a conversation about equitable spending into advising sessions with students groups and by creating a list of approved vendors. It might not seem like you are on the front line of a social movement, but money talks!
4. Get involved in the local community
When I first moved to Chapel Hill, I didn't imagine I would stay for very long. So I didn't invest in the local community — until last year, when I participated in the Chapel Hill Chamber of Commerce Leadership program. We learned about the school system, the affordable housing crisis, and the town-gown relationship. I even did a police ride-along.
This experience allowed me to gain resources beyond the university and expand my network. In turn, I've been able to better serve students with more community connections.
If a student is thinking of volunteering, I can now connect them to local organizations that I have a personal connection with. If students are perplexed by town ordinances or policy decisions, I can now direct them to a town meeting to voice their concerns.
This involvement has also deepened my understanding of the definition of citizenship described in the social change model. I'm modeling behavior for my students to make our community a place where everyone feels that they belong.
5. Let go of your ego
I view activism as a means of accountability. It could be a protest, an email, a call to a lawmaker, or a financial decision based on your belief system.
And student affairs professionals are great at talking about accountability, through roommate agreements, honor codes, and group norms. Many of us even tell students to find accountability buddies.
But, we may be surprised when the tables are turned and students hold us accountable. It doesn't feel so good when a student asks us to discuss and defend our own policy decisions, behaviors, or actions.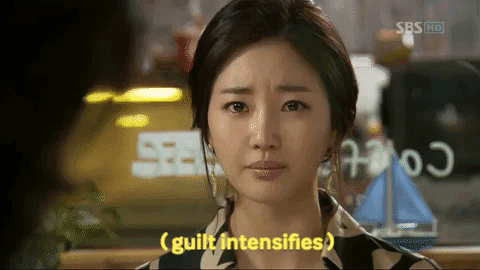 But when you get past your ego, you should feel pride; they are doing exactly what you taught them. Activism is the Social Change Model in action.
Here's the bottom line: Our students are changing. Consider the Parkland shooting survivors, who organized a rally in Washington, D.C. to bring attention to gun violence. Or students participating in the "Class of 0000", demanding politicians make a plan for zero emissions.
This generation of students is learning from a young age that their voices matter and that they can collectively make a difference. As student affairs professionals, we need to be ready to greet that mentality with open arms and provide those students with a framework for honing their skills.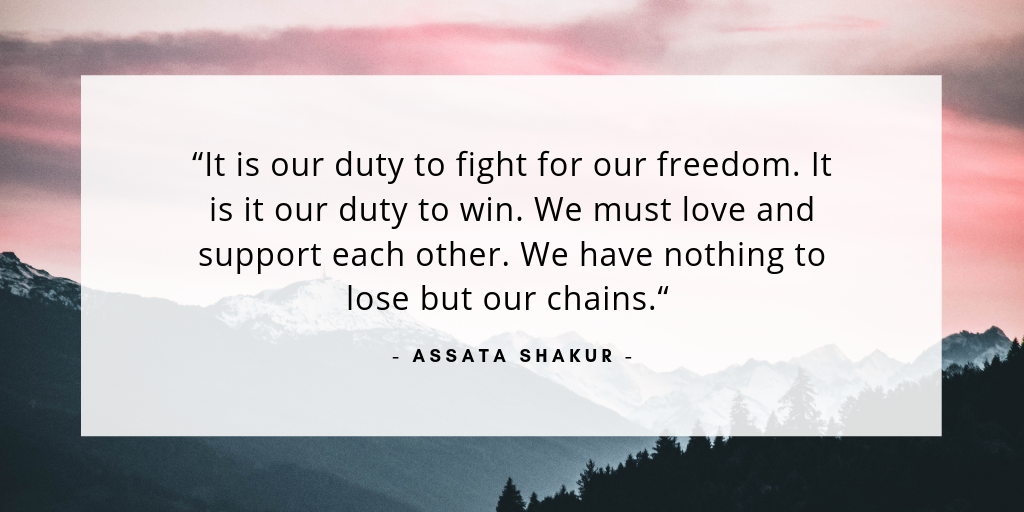 I've often heard students use the above quote to end their protests. It's emphasized to me that it's my duty to fight and to love and care for the outspoken people who are making the world a better place.
I have seen some of the most courageous leaders of our time at UNC. I have seen students protesting to have the names of academic buildings changed that were reflective of KKK Grand Dragons. I have seen students get arrested while battling the removal of Silent Sam, a confederate monument on campus. And I have seen students working for years to gain access to gender-neutral housing and for a Latinx center.
These students did all these things so clearly (and without hesitation) to make our campus a better place for generations to come. And I so admire their efforts and conviction.
But folx, I would argue that is our job and we know it. No more hiding, no more excuses; it's past-time we join them in these courageous fights.
Let's continue the conversation. What have you done to support student activists? What has worked especially well? Share your triumphs and challenges with us via Twitter @themoderncampus.