Raising money and asking for donations can be super uncomfortable, especially for college students.
Yet, for student organizations, fundraising is often essential. When done well, fundraising is great way to not only raise money but also to reinforce co-curricular learning. Fundraising can be an engaging event in and of itself!
Programs with entrance fees or opportunities for donations can help fundraise money for t-shirts, program supplies, and anything else that an organization might need.
Whether your campus is fully remote this fall or in hybrid mode, fundraising programs can still happen. You just need to get a little creative. So, here are 14 fun ideas for virtual fundraising!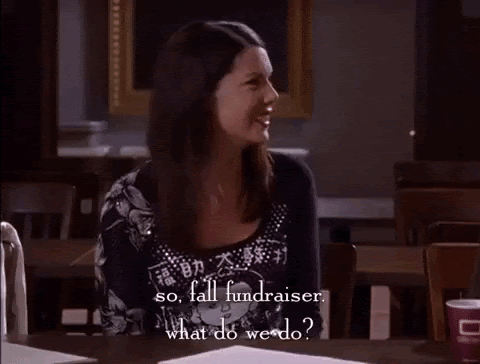 One quick note: Keep in mind that fundraising guidelines and policies vary between institutions and states. Be sure to double-check with your institutional procurement office on all fundraising rules.
14 Ideas
1. Paint and sip
Paint and sip parties are a great way to get folx together and are super easy to make virtual! You could hire a local artist or even partner with a faculty member from your art department to lead a live painting demonstration via video conference. Students can pick up materials from your student activities office or have them shipped directly to their homes.
Check out PaintingParties.com, where you can access a complete library of painting party videos for just a few dollars.
2. Game night
For trivia lovers, student orgs can create customizable trivia with Kahoot or develop their own themes and questions. Companies like Trivia Hub Live and Let's Roam even offer virtual trivia with their own video platforms.
Other games to consider are Scattergories, Bingo, Pictionary, and Charades.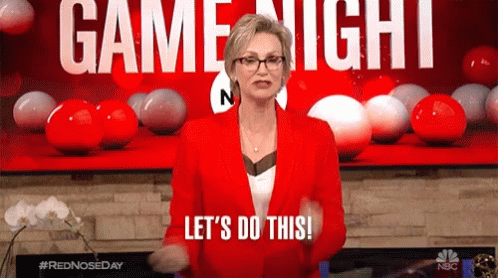 3. Social media takeover
Consider allowing students, faculty, staff, or local celebrities to take over your organization's social media accounts for 24 hours. Using Snapchat or Instagram, these guests can engage with your audience in a variety of ways. But most importantly, they can make the big ask for you: Telling people why, where, and how to donate money to your organization.
4. Karaoke lip sync
Any RuPaul's Drag Race fans out there? Well, this one's for you. Organizations can host a karaoke lip sync party by simply creating a Zoom meeting and selecting the "share audio only" setting.
Have students send in their song requests in advance and create a curated playlist for the event. Pick a dynamic host who can get the crowd hyped up and plug the organization's fundraising efforts throughout the night! Students will love dancing along and seeing their peers lip sync for their lives. Costumes and stage makeup are purely optional but highly encouraged.
5. Open mic night
A more laid-back approach to lip sync karaoke would be an open mic night. Students can come in and showcase their talent in whatever ways they want. From slam poetry to storytelling to comedic performances, the sky's the limit in this space.
6. Home scavenger hunt
The classic scavenger hunt could be adapted in two different ways.
Option one: Organizations could create a social media scavenger hunt with a list of challenges that participants need to complete in order to win a prize. Pictures would need to be sent to the organization as proof of completion and verified by a team of judges.
Option two: A live scavenger hunt! Either in teams or solo, the host will ask for a particular item the participants would need to find in their house. It will be quite the show to see students frantically run off-camera to find whatever item they are looking for. Items can be anything from a free t-shirt obtained from an athletic event to an embarrassing picture from high school or even an obscure kitchen item.
This is super customizable and low cost. Simply have participants donate their money prior to the start of the scavenger hunt, and you're set!
7. Cooking lesson
This idea comes from something my coworkers and I did recently. For one of our monthly professional development hangout sessions, we were told to pick up a mystery bag from our office (at our leisure throughout the week) and then log into Zoom on Friday. Then, during the call, we all opened our bags together and found… baking ingredients! The Zoom call was actually a live baking lesson with a local baker and business owner.
Feel free to steal this idea. Organizations can coordinate the purchase and pickup of ingredients on campus and host a similar event online. Be sure to keep allergies and dietary restrictions in mind when choosing recipes.
8. Guest speakers and performers
West Chester University of Pennsylvania hosted an amazing virtual speaker series featuring celebrities like Danielle Fischel, Craig Robinson, Jaime Camil, Bill Burr, and Lea Delaria talking to their students in a live Zoom call.
How in the world does someone manage to pull this program off?! Check out our recent webinar to learn how two hall directors did it… on a zero dollar budget!
Student organizations can host a similar event as a fundraiser. Seek out guest speakers or performers from the community or see if anyone has connections with an individual that aligns with the student organization's mission, vision, or values.
Your guests do not have to be famous to be impactful. Successful entrepreneurs, local non-profit leaders, and human rights advocates are just a few examples of folx that students may enjoy chatting with and learning from.
9. Raffle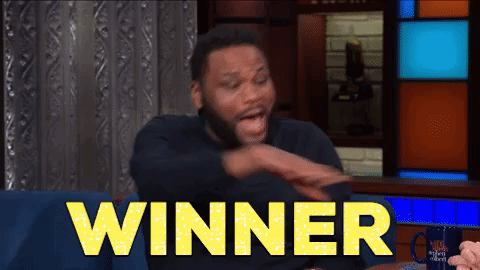 Raffles are always a fun way to raise money. Students can ask campus offices or local non-profits to donate leftover marketing goodies.
Another option is to hit up local companies or small businesses in your community for gift cards, coupons, or other freebies. Free items like these can be used to build swag baskets that you can raffle off.
10. Game tournament
E-sports clubs can help you with this one. Host a March-Madness-style gaming tournament. From Smash Brothers to FIFA, there are a variety of online games to choose from. Donations can be made in the form of entry fees.
11. Virtual bake sale
Student orgs can still participate in bake sales, as long as they practice safe social distancing. Groups can bake cookies, cake, scones, or any other baked goods that their hearts desire. Donations can be made online and student org members can conduct local drop-offs.
If a person wants to support the fundraiser but is not living near campus, perhaps the student org can partner with a local non-profit and donate these baked goods to people in need. Or consider donating the baked goods to faculty or staff at your institution to show your appreciation for all that they do. A little attitude of gratitude will always be appreciated.
12. Virtual 5k
The beauty of virtual races is that an attendee can participate at their own pace.
Registration costs will go directly to the student organization hosting the event. Be sure the event organizers come up with some way to recognize or reward participants. Finisher certificates or medals, personalized running bibs, or even a fun Spotify playlist can be cool perks for runners.
13. Virtual gala
Want a cool fundraising event with a classy touch? Why not try out a virtual gala? Guest speakers, performers, a DJ, and a host can help transform a typical video call into a sophisticated virtual experience.
A gala doesn't necessarily need to be black tie; students can choose whatever dress code and theme they want. But don't forget to keep the theme as inclusive as possible!
14. Dance marathons
24-hour dance marathons, most commonly associated with organizations fundraising for Children's Hospitals, usually include family-friendly activities, fun, and dancing lasting 24 hours.
In response to the pandemic, many schools moved their dance marathons online this year. Student organizations can host and livestream their own mini dance marathons online. And no, the 24 hours is not a requirement (many "thons" take breaks). Usually, student org members will have a fundraising goal they are trying to meet and seek donations from family and friends on social media.