Within the hustle and bustle of student affairs, we often look for ways to stay afloat.
Since resources and funding may be limited, many offices have student employees assist in office tasks.
Student employment roles can be life-changing. I know that might sound dramatic, but I'm speaking from personal experience. I attribute being able to get my first job after college to my undergraduate work in Career Services at the University of North Florida.
Here are five ways you can make employment an unforgettable learning experience for your students.
5 Tips
1. Connect students to future aspirations
Our expectation is for them to graduate and go on to create amazing change in the world. So, we should use this time to prepare them as much as possible.
I ask my graduate assistants to look on job sites for a few job descriptions of positions they'd want following their role with me. I then asked them to highlight the skills they felt they already had, so we could discuss the gaps.
You can use this method to incorporate "other duties as assigned" into student's everyday work. For example, you can ask a student who is interested in becoming a social media manager or communication specialist to create a social media plan and analyze metrics for your office's social media platforms.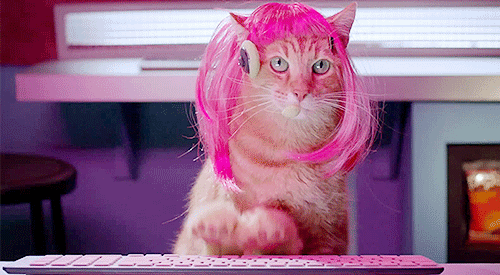 Or, if a student is interested in going into human resources, you could have them assist in developing interview questions and performance review tools.
Of course, some student employees may have no clue what they want to do upon graduation, and that's okay. You should consider some activities that'll prompt passion exploration, like creating a vision board or making a list of people they inspire aspire to emulate.
2. Create learning outcomes
Some institutions have created learning outcomes that they hope all student employees meet, regardless of their roles. I think that's genius.
We can all agree that attributes like work ethic, communication skills, critical thinking, and accountability are important across the board. Consider developing learning outcomes for your campus and ways to assess these outcomes. Loyola Marymount University has a list of learning outcomes which I found helpful.
You can assess your learning outcomes by providing student staff with pre- and post-assessment annually and conducting exit interviews when they leave their role. The University of Alaska Anchorage posted its survey results which might help you in formulating questions for your assessments.
Consider getting departments with a large number of student employees on board with your plan. The areas of collaboration that immediately come to mind include your campus' career development center, financial aid offices, and assessment staff. Working together will create more buy-in throughout your division and across campus.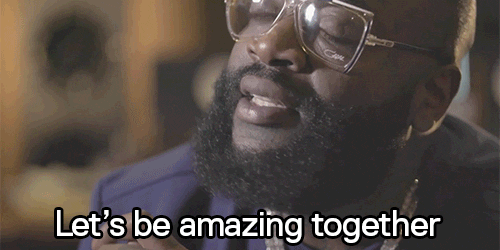 3. Establish expectations
This might be the first job your student has ever had, so it's important to provide a good example of a professional work environment.
Simply put, you should be clear about your expectations for how all student employees should act in the office. Areas to consider include work attire, reporting structure, sick day policies, time-clock procedures, pay schedules, and important staff they should know.
These expectations can be communicated in multiple ways, such as giving all new student hires an FAQ or checklist when they start, holding a new employee orientation, or discussing it thoroughly in one-on-one meetings.
The University of North Texas uses an expectations worksheet, which all graduate assistants and their supervisors discuss in one of their first meetings together. This could also be adapted for your undergraduate student staff and used to set expectations for both parties in the working relationship. To hold student employees accountable, provide feedback and frequently refer back to your original expectations.
Creating this environment will help in developing valuable skills for the student employee. They will learn how to give and receive feedback, and you'll ensure that everyone is on the same page.
4. Help them articulate the value
Students engage with their campus in many ways. A campus job might be the only forum through which a student is connected to campus.
Though each experience is valuable, students don't always know how to articulate the value of their learning. Help teach your student employees how to vividly describe their experiences through interviews and resumes.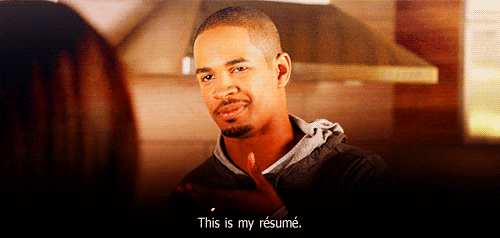 Have your students list all of their responsibilities, then help them reformat those into short, direct bullet points. You can also provide them with resources on action words, like this one from George Washington University. Consider having a colleague do a mock interview for them and provide feedback toward the end of their experience with you.
If this isn't your area of expertise, invite someone from your career center in to assist by providing training for your student staff. I would also encourage you to not recreate the wheel and instead, encourage your students to attend events which the career center is already putting on. If the events are happening during their scheduled shift, make it a part of their responsibilities and ask them to reflect on that experience.
5. Make them a part of the team
Student staff are some of your biggest assets, so making them truly feel a part of the team is key.
If they're not already required to attend staff meetings, invite them to attend a few particularly productive ones. Celebrate them when they have birthdays or score a big accomplishment, like getting an A on a test they thought they bombed.
Making people feel appreciated does not have to cost a ton of money. At the beginning of a student worker's time with you, have them complete a favorite things list, so you can be intentional in your rewards. This could include grabbing their favorite candy bar or simply creating a certificate that says "You rock." I'm also a big fan of handwritten cards to express my appreciation for someone.
The more we make students feel like they're making a difference, the happier they will be at work.
Take some time to be intentional with your student staff. You will improve retention, increase morale, and run your office more effectively. Now, who doesn't want that?
How have you helped make student employment meaningful on your campus? Continue the conversation with us on Twitter at @themoderncampus.