Students today are more diverse than ever.
They represent a variety of cultural, socioeconomic, and religious backgrounds, among many other demographics.
We're also seeing a growing amount of students enrolling in entirely online programs. The National Center for Education Statistics found that the number of students enrolled solely in such programs grew to 15.4% in 2017 (roughly one in six students) at a time when overall postsecondary enrollments are dropping.
Online learners especially have strong headwinds working against them in terms of feeling fully part of the campus community. They may rarely, if ever, visit campus. They may also only be enrolled part-time or take full semesters or years off due to other commitments in their lives.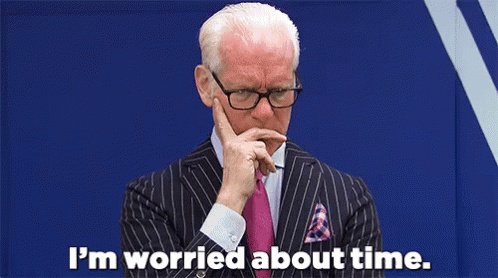 In fact, online learners often choose online courses and programs primarily for the flexibility they offer. However, student affairs professionals may not know how to be more inclusive of these students.
Fortunately, there are some simple things you can do. These measures don't require an enormous budget nor huge chunks of time, but they can go a long way in helping online students feel valued and connected.
It really ends up being about changing paradigms of thought, as much as making tangible changes.
6 Tactics
1. Offer online orientation
It's important to have a robust mandatory orientation for online students.
This helps ensure that all students know about the resources available to them. It can also help them feel more connected to the campus community.
I've seen high-quality videos help with both of these things. Have campus colleagues film short videos (no more than three minutes) talking about their offices and what support they offer students. Also, include ways to connect with them. This means having a way for students to schedule calls, which are offered over phone or via video conferencing.
Also, you should be available during flexible hours to be able to catch students at times that work well for them. Lastly, online students should be able to complete any required paperwork digitally, so having those forms easily accessible is key.
I've also seen some great sizzle reels of campus traditions, athletic events, graduation, and signature large-scale programming. This could involve sweeping footage of campus buildings, students talking and having fun, or professors engaging with students. Check out these examples from Huntington University, The University of Redlands, and Penn State University.
This can help give online students a sense of place, and may even make them want to come on campus for a football game or, at the very least, commencement.
Check with your institutional communications and marketing teams for these kinds of resources since they may already have them or be able to work with you to develop them.
2. Hold webinars
After a student has begun their first term, it's important to keep nurturing their connection to the institution.
A simple way to do this is through online-first programming (which I'll just refer to as "webinars"), as well as livestreamed campus events. This helps prevent online students from feeling like they're missing out simply because of the modality they've chosen for their learning.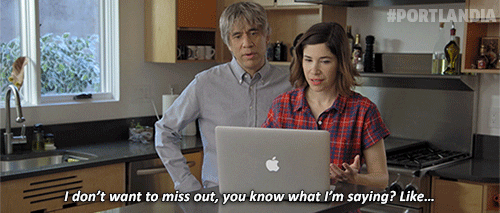 Campus-based students can also attend these webinars! They may also be more convenient for them, too, depending on their schedules.
These webinars should be the same type of workshops you'd be running in person but are conducted via a video conferencing platform, like Zoom or Join Me, rather than simply being livestreamed from an event via a camera with subpar imagery or audio.
These could include career services presentations, overviews of student leadership opportunities, webinars on academic advising, or insights into commencement procedures.
And, if someone comes to campus to give a talk, make sure to livestream it so everyone can watch. Set up a USB camera (and preferably a microphone) which can connect to a computer enabled with livestreaming software.
Online-first programming is preferred here though, since it would give a more intimate, interactive experience for everyone in attendance. If you can't get the main talk to be online-first, you might set up a short "after show" with a speaker. Online students can join a video conference to interact with the speaker and ask them questions.
3. Expand involvement
There are numerous ways to get online students virtually involved with campus life. But keep in mind that many online students work full-time, so they'll want whatever they do to be a relevant use of their limited time.
Consider building a team of online student ambassadors who can tell prospective online students about their experiences. The communication could happen via email, phone, or video conferencing. You could also have an online student representative in your institution's student government to advocate for this demographic's needs.
Also, and my personal favorite idea, is to establish an e-sports club to nurture competitive gaming opportunities for all students. E-sports equalizes the playing field for on-campus and online students. The gaming can happen digitally, instead of everyone needing to all be in the same room together.
4. Build digital communities
Something that can be more enduring are digital communities for students to connect with each other. This can include discussion boards in a learning management system, social media groups, or other more sophisticated and restricted tools for mentoring (like Graduway) that are customized to an institution.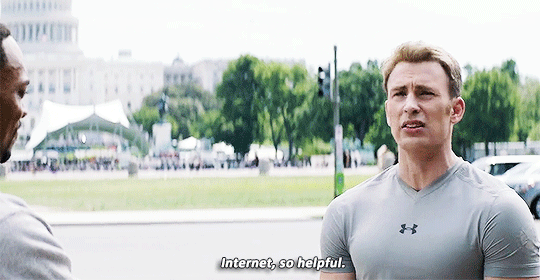 These spaces allow online students to connect with each other at any time, without direct involvement from professionals. Also, don't take it personally if students start creating their own digital communities away from the "prying eyes" of staff members. Take this as a good sign that students want to network and are taking the initiative to do so.
5. Offer immersions
Something I've seen work wonders to help online students build a community is occasional in-person academic experiences, also known as immersions. These could be mini conferences, lasting two or three days, that bring students together for speakers, panels, tours, and social time, all centered around an academic topic.
The immersion usually culminates in a presentation or some other project from the students. The course is for credit, with the project being the primary source of their grades.
Immersions work best if they are baked into the curriculum as required courses, with the option to attend additionals immersions for elective credits. I've seen immersions really resonate with students, who often try to do as many as they can.
This type of experience combines the best of both worlds — digital and in-person. It brings it all together into an event that's both social and academic.
6. Host meetups
Setting up local meetup events in major metropolitan areas can be a great way to bring prospective students, current students, and alumni together. These can be scheduled to coincide with immersions, too.
All you need to do is pick a good venue, arrange catering, and make sure everyone feels welcome and is connecting. You can even raffle off some branded campus gear or make an announcement of a new upcoming initiative.

Online students are pursuing a degree in a way that makes sense for their current lifestyle. They often can't move to (or near) campus to commit to a full-time program.
Yet, online students often want to feel a part of their campus community. Online students feel a lot of pride in being able to balance all of these responsibilities while pursuing an academic dream.
Rethinking student engagement for online learners is important for their retention and overall success as well. It requires higher education professionals to make sure they implement proper supports and create engaging involvement opportunities for their online students.
How have you supported online learners? We'd love to hear your stories @themoderncampus.