As student affairs professionals seek to be more inclusive of all student identities and experiences, we must remain empathetic to the unique experience of students who are parents.
These students seldom register as a blip on the radar of many campus professionals, unless a professor happens to go viral for holding a student's child during a lecture.
Since student parents are in the minority in most undergraduate programs, targeted policies and services to support their success are rare. Consequently, these students are at a greater risk of dropping out, which often has harsh ramifications for them and their children.
The urgency of this issue didn't register with me until my wife, Brittany, was due to give birth during finals week of my spring semester in 2016. I was a full-time student with several lengthy essays due that week, and sure enough, my daughter, Millie, made her appearance just two days before those essays were due.
My professors were very understanding and accommodating, but some student parents aren't so lucky.
A friend of mine was penalized by a professor for missing class in the weeks after she gave birth, and was docked participation points for leaving class to use a breast pump. She approached campus administrators about the situation but, ultimately, was forced to take a lower grade. Even worse, she felt unsupported on campus, as if she was being punished for having a child.
Some campus professionals operate with the assumption that student parents only need more financial support. While this type of support is certainly crucial, the assumption fails to account for students' day-to-day experiences navigating campus policies and practices, which may not be very supportive of their success.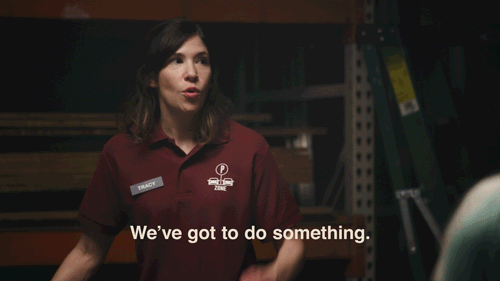 Some campus professionals assume that the success of student parents is the sole responsibility of faculty. Of course, there are many things that faculty can do to ease the burden on student parents. They can be flexible with course assignment due dates, understanding about the needs to nurse during class, and gracious when there are unforeseen circumstances involving children.
However, student affairs professionals can also be fierce advocates for student parents.
Here are three ways that student affairs professionals can support the success of these students.
3 Supportive

Tactics
1. Tweak programming
It's easy to assume that student parents don't have time to engage in campus activities, but it's also likely that they don't feel that these activities are meant for them. They may wonder, "what am I going to do with my children?"
Fortunately, small programming tweaks can make a world of difference. Student affairs professionals can be more explicit in their marketing when an event or program is family-friendly, and clearly describe what will be provided. Providing coloring books, juice boxes, and a few toys will show that you care. (And they're inexpensive, too!)
You can also be more conscientious about the starting and ending times of events, so as to not conflict with kids' bedtimes. For example, 6 to 7:30 p.m. is great, but 8 to 9:30 p.m. is a non-starter.
Of course, the reverse is true for other students. So, you don't have to make all your programs earlier, but at least offer some during ideal time slots for student parents.
Also, carefully consider the location of events. An open field or park, for example, will be far more comfortable for parents than a parking lot, a classroom, or any space that borders a busy street.
2. Advocate for affordable family-friendly spaces and services
The number one complaint I hear from student parents is that daycare services on campus, if offered, are far too expensive and have long waiting lists. So, many student parents are forced to make multiple trips each day to daycare facilities or relatives' homes, which can turn a two-hour class into a three- or four-hour excursion.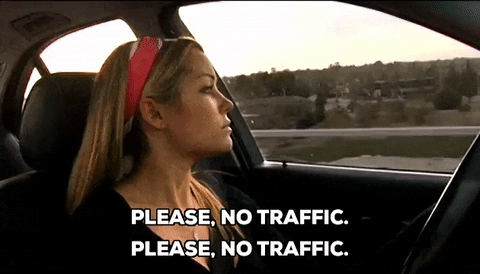 Student affairs professionals should ensure that students are in the know about resources like the Child Care Access Means Parents in School (CCAMPIS) grant program and state initiatives.
They should also facilitate conversations with a variety of campus stakeholders about how to expand the campus resources available to student parents. Perhaps additional subsidies could be offered to cut down on childcare costs, based on financial need, as the University of Michigan does. Or student parents could be given priority on the waiting list, like at the University of California Berkeley.
Another top complaint I hear is that there aren't enough spaces on campus to nurse infants and entertain children.
I attended a university that had a small space in its library dedicated to children's books and maintained an active partnership with a nearby children's museum. Both spaces were invaluable to me. However, there were no parks on or near campus with playground equipment. So, on more than one occasion, my kids ended up playing in a large, historic campus fountain. Whoops!
Working with upper-level administrators to dedicate space for a small playground is a great way to make your campus more accessible and welcoming to student parents.
However, you could also make existing spaces more kid-friendly. Administrative office staff could keep a drawer of stickers, colorful pencils, temporary tattoos, fruit snacks, and other fun items that kids love. At Baylor University, students decorate their residence halls and give treats to kids who visit on Halloween.
Though many campuses have lactation rooms, they may not be adequately resourced, secure, or user-friendly. The University of Michigan provides a helpful lactation room setup guide to ensure that lactation rooms meet the requirements of the Affordable Care Act and demonstrate a high level of care.
Finally, institutions should consider offering a discounted price for children in campus dining halls. Children are almost always hungry (but tend to eat less), and there are few practices that strengthen families more than sharing meals together. Pre-packaged kids' meals would also be helpful, so that parents don't have to navigate lines while juggling multiple plates.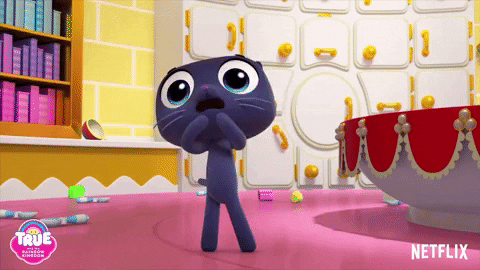 Dining halls could also provide coloring sheets and crayon boxes, which is my number one strategy for survival when taking my children to a restaurant.
3. Center student parents in your stories
Very few things generate empathy and appreciation quite like a good story.
Over the past decade, student affairs professionals have wisely stewarded the unique power of stories to increase awareness and to lobby for change on campus and in the broader society. Yet, student parents are rarely the focus, likely because some professionals are concerned that student parents' experiences won't resonate with many of their peers.
However, studies reveal that many students play a leading role in supporting their family members during college, even if those family members aren't their own children. This is especially true for students from low-income and immigrant families.
Some students work long hours, not to earn income for themselves, but to help their families. Therefore, it's pretty likely that the stories of student parents will resonate with other students — namely those who are also trying to balance their own aspirations with being a good caretaker.
Whether it's during orientation, convocation, a student panel, diversity week, a board presentation, or graduation, student affairs professionals can work to ensure that the stories of student parents are heard.
It's also important to note that the conversation on student parents tends to be saturated by considerations geared towards mothers. But, millennial and Gen Z students are not conforming as closely to traditional gender and parenting roles as earlier generations did. This prompts the need for more reflection on the experiences of student fathers and nonbinary parents.
As a student father myself, I can say that I share many of the same experiences as my peers who are mothers. Yet, people often assume that my experience is categorically different.
I've been asked to present on panels for prospective students, and have found that other fathers in attendance are encouraged whenever I bring up that perspective. To that end, student affairs professionals should ensure that they are drawing from a diversity of parenting perspectives when soliciting feedback from students.
Though student parents may not be a large group on campus, student affairs professionals can make the difference between one of these students staying enrolled or dropping out. By augmenting campus spaces and programs to be more family-friendly, they ensure that student parents have the best chance at success.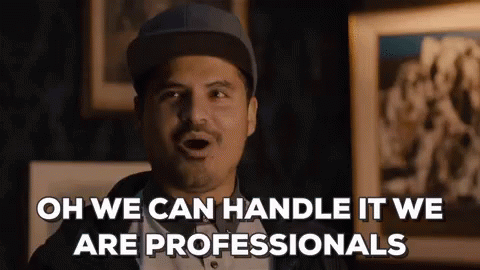 How have you supported student parents? What questions do you still have about their experiences and needs? We'd love to hear from you on Twitter at @themoderncampus.