Nothing is more important than establishing a culture within your department or division.
The culture you create provides a framework for how you want to be perceived, guides your engagement among staff and students, and sets the tone for your department or division.
For me, the foundation is simple: I aim to be student-centered and transparent. Adding my role as an assessment professional to that culture brings new challenges.
After completing my second year working in assessment, my primary goal has been to establish a culture of assessment throughout the division of student affairs. It hasn't been easy, but I'm making progress.
The conversations are more intentional, and my colleagues know that when I come around, we'll talk facts prior to justification. The culture of assessment on my campus is improving, and assessment is becoming more and more embedded in daily practices.
We now have assessment plans that guide our work for the year and report on findings.
It's amazing to start the year with outcomes and performance targets, then implement programs and services, assess those offerings, and, finally, report the findings and make data-driven decisions.
Everyone is learning, and patience is a virtue. I would say we are in the "newborn" stage of ensuring that this culture of assessment is being fully and sustainably established across the division.
There are scholars who have defined culture and culture of assessment. This one is my go-to in terms of organizational culture:
"Organizational culture is a pattern of shared basic assumptions that the group learned as it solved its problems of external adaptation and internal integration, that has worked well enough to be considered valid and, therefore, to be taught to new members as the correct way to perceive, think, and feel in relation to those problems."

— Edgar Schein in Organizational Culture and Leadership: A Dynamic View
So, how do you know if you are on the right track toward building and creating a culture of assessment? Well, thank you for asking!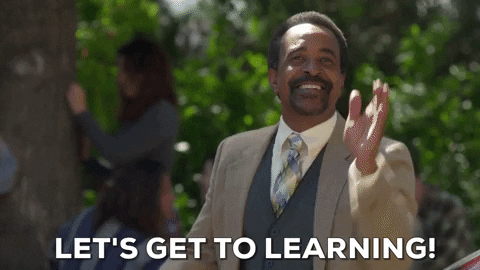 Henning's

3 x 5 model

Henning's 3×5 model for cultivating a culture of assessment is a great start to understanding some key characteristics.

According to the model, there are three primary domains — foundation, implementation, and support — each composed of five characteristics.

In brief, these are the three components of Henning's model:
Foundation
A foundation should be mission-centered, goals-grounded, outcome-directed, culture-specific, and literature-based.
Gathering input from staff is an excellent way to ensure such a foundation. For example, in working on my division's strategic plan, I incorporated focus groups with staff to gain perspectives. Additionally, my student intern assisted me with the plan's draft and co-facilitated the focus groups with me. (I work to ensure that students are part of the process in all that I do, including assessment.)
Implementation
Implementation should include means for accountability and continual improvement that are embedded, collaborative, transparent, and ongoing.
Assessment plans are a great way to create the framework for embedding assessment into your programs and services. Each department within my division is responsible for assessing identified core functions, outcomes, and performance targets, and for sharing how they plan to carry out the assessment activities.
When I first started in my position as an assessment coordinator, surveys were the go-to instrument. I'm happy to say that we are now implementing more focus groups. In the 2017-2018 academic year, I developed a student engagement focus group initiative. The goal was to encourage departments to utilize focus groups in addition to surveys. I conducted training for staff, and although we didn't have a ton of participation, it's a start.
Support
Lastly, there should be support for this culture shift. That means being a champion for assessment, infrastructure, capacity-building, and robust resources.
I am fortunate to work for a vice chancellor who understands the importance of assessment and supports me as I lead the division toward a culture of assessment.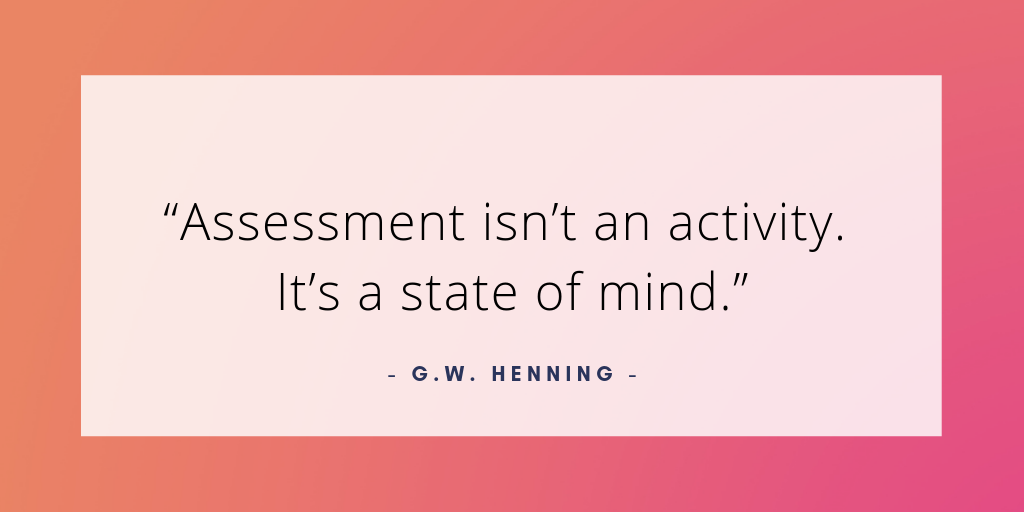 I've also found that I need additional people on the ground speaking up so that I'm not the only assessment champion. I also serve as the professional development committee chair, so capacity-building in regards to assessment is in heavy rotation. I share webinars and conduct various workshops throughout the academic year with titles like Assessment 101, Qualtrics Training, and Data Visualization. Furthermore, I maintain an open door policy and am always ready and willing to assist my teammates with their assessment needs.
Sustaining

the Culture

Remember that creating and sustaining a culture of assessment is a team effort! It's so easy to put the work solely on those with assessment in their titles. I constantly remind my team that they're the experts within their perspective units, and I'm merely here to assist in telling the story of what they do for the students. It has to be a partnership.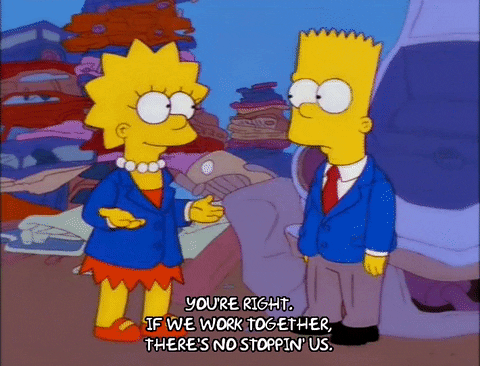 Challenges will present themselves; there's no way to avoid that. However, there are tools in place to help you overcome them. I believe that challenges are just avenues for new knowledge.
Not everyone will be fond of assessment, no matter how many trainings you facilitate or emails you send. That's just life. The goal is to meet people where they are and go from there.
If there is not a culture of assessment in your student affairs division, then how are you ensuring that your decisions are motivated by data? How do you ensure that students receive what they are paying big bucks for on your campus? And I won't even discuss how a culture of assessment aides in the accreditation process; I'll save that for a future blog.
So, here are my six cents on establishing the culture. I like to call it the KELLIE approach:
Know the people you are working with. Identify strengths and weaknesses as they relate to assessment.
Educate the people you are working with. Provide ongoing professional development based on staff needs.
Lead through effective and open communications. Assessment can be tricky at times.
Leverage the culture you do have and find ways to incorporate assessment into it. This will take time.
Identify spaces to discuss and be creative as it relates to assessment. Assessment champions are great resources for staff.
Energize your staff through recognition and rewards in order to shine a positive light on assessment. Appreciation will go a long way to achieving goals as a team.
How does your team create a culture of assessment? Tweet Presence's team @themoderncampus and Dr. K at @misskellie_1.
Reference:
Henning, G. W. (2015). Cultivating a culture of assessment. In K. Yousey-Elsener, E. Bentrim, & G. Henning (Eds.), Coordinating student affairs divisional assessment: A practical guide. Sterling VA: Stylus.
Schein, E.H. (1985). Organizational Culture and Leadership: A dynamic view. San Francisco: Jossey-Bass.