It's no secret that Greek organizations (including fraternities, sororities, academic and cultural interest Greek-letter organizations) face many challenges to their reputations due to how they're portrayed in pop culture and through isolated real-world incidents.
So, I consulted Amber Bidwell, chapter advisor to Alpha Chi Omega at Trinity College, to better understand how she helps navigate common misconceptions about Greek life. She also told me about the strategies she uses to uplift the new chapter as they seek to build a positive presence on campus.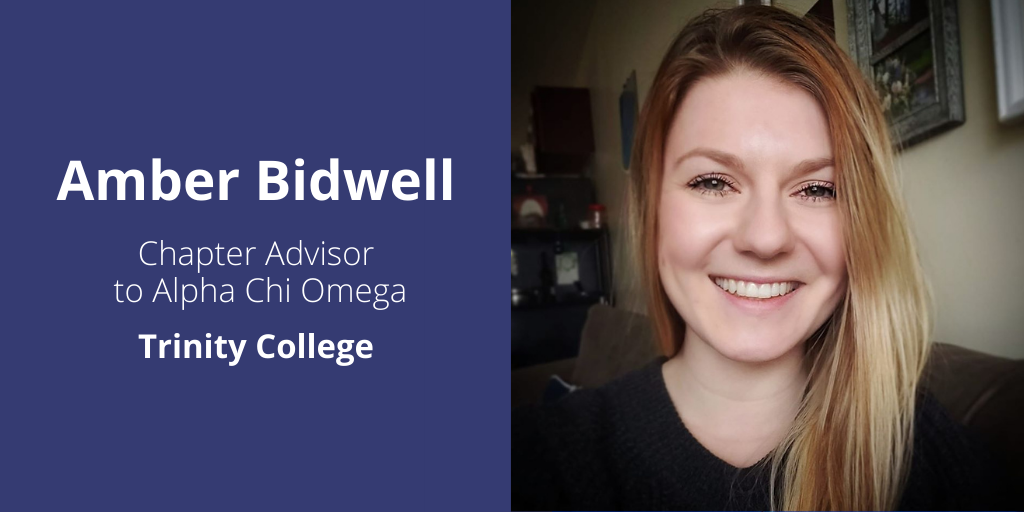 Acknowledging and addressing these myths head-on can help students and Greek life advisors uplift their Greek systems and banish these negative stereotypes.
So read on as we address five common Greek life myths and how an experienced chapter advisor has approached them.
Myth #1:

Hazing
"Hazing is rampant through Greek life and students should expect to be hazed if they join one."
This stereotype is so widespread that it's one of the top concerns for many potential members and their loved ones.
To say hazing is completely nonexistent in Greek life would sadly be a lie but advisors should understand that hazing is illegal in 44 states, plus many institutions and organizations have zero-tolerance hazing policies.
Here are some of the methods that Amber recommends to address this issue:
Educate chapter leaders and members.
Although the stereotypical picture of hazing is all about excessive drinking and outlandish dares, hazing can also appear as uncomfortable tasks, errands, or favors.

It's vital for you to be able to identify hazing in all its forms. There are many great resources on hazing education — such as the Hazing Prevention Consortium, Prevent Zone, and these online courses — to help you get started.

Amber recommends starting from the top down. Have concrete policies and messaging from the institutional and headquarters levels, build in educational modules, and live the policies rather than just stating them. Make sure to check in on your organizations to ensure that they are not hazing their members and have a reporting system in place in case an incident should ever occur.
Consistently address isolated incidents.
Almost all Greek organizations have judiciary or conduct boards, a campus Greek life or activities department, and headquarters to seek advice and educational materials from should a hazing incident arise.
Actions often depend on the severity of the incident and typically entail educating involved parties, issuing sanctions, and/or removing offending members of the organizations.

Many campuses and organizations are beginning to utilize restorative justice techniques in addressing incidents of hazing. This technique emphasizes accountability, making amends, and, when appropriate, facilitated meetings between victims, offenders, and other involved parties to repair the harm done.
Build an anti-hazing culture across the campus.
Many Greek organizations and campuses are using new terms to avoid negative connotations that previously helped fuel imbalances. Popular lingo substitutes include 'headquarters' instead of 'nationals', 'new members' instead of 'pledges', and 'recruitment' instead of 'rush.'

Additionally, campuses are embracing nationwide initiatives to help build a culture against hazing. These include National Hazing Prevention Week, These Hands Don't Haze, and even Domestic Violence Awareness Month as many experts consider hazing to be a form of domestic violence.
Through these actions, organizations and campus are empowering students to stand up against and prevent hazing.
Myth #2:

Philanthropy
"Greek orgs only participate in philanthropy to stay recognized by their institutions."
Many members of the Greek community are extremely passionate about their philanthropies! Loads of members, including Amber herself, join Greek life specifically because of philanthropy and even choose their chapter based on it.
You can help address this myth by:
Encouraging inter-Greek collaboration
By having your chapter support other chapters, they are likely to support yours back, building a positive inter-Greek-life culture.
Showing rather than telling the campus community how passionate your Greek organization is about their philanthropy. On many campuses, Greek orgs are consistently the top fundraisers for philanthropies among all student groups.
Bringing together the campus community
Encourage the broader campus to get to know your chapter through tabling in the student union, hosting 5Ks, doing fundraisers on campus, and more.
Participating in non-publicity focused philanthropies
After all, the focus on philanthropy shouldn't be about gaining clout. Amber's chapter enjoys making blankets for local homeless shelters, designing greeting cards for veterans, and fundraising for Black Lives Matter.They also host fundraising drives for feminine hygiene products, canned food, and winter clothing.
Asking yourself "Who else can we bring into the conversation?"
Take a look at your organization and think critically about what other groups on and off campus you can collaborate with. For example, Amber's Alpha Chi Omega chapter has partnered with the Vagina Monologues, the campus women's center, and cultural organizations to co-host educational workshops, fundraisers, events, and more.
The possibilities for collaboration and building philanthropy are endless, and they can help your Greek organization develop mutually-beneficial relationships all across campus.
Myth #3:

Disorganization
"Greek orgs are highly disorganized, lacking structure and guidance."
This myth comes primarily from the movies.
Every Greek organization includes executive leadership, non-executive board positions, alumni advisors, headquarters advisors, resident or part-time consultants, Greek boards, and campus representatives in the form of a Greek or campus activities office.
You can help address this myth by:
Advertising leadership opportunities when meeting prospective members through presentations and tabling materials.

Purposefully recruiting members who are excited about leadership opportunities or have displayed leadership in the past. After all, leadership is a core value of many Greek organizations.

Emphasizing the democratic process of elections for members through discussing the importance of developing leadership skills, the opportunity to make a difference within the chapter, and the value of giving back to the organization.

Building excitement about leadership positions by posting about current chapter leaders on social media.

Encouraging alumni participation in the chapter's volunteer initiatives or even full-time positions working for headquarters in advising or consulting.

Recognizing the amazing work being done within the chapter by highlighting awards won by individual members or the chapter as a whole.
By emphasizing the incredible leadership already within your chapter, you can showcase the purpose and stability that is valued by your Greek organization and help banish this ridiculous myth.
Myth #4:

Friendships
"Joining a Greek organization will prevent students from making friends through other avenues."
Yes, it's true that joining a Greek organization requires a significant time commitment and produces strong bonds among members. However, this certainly doesn't mean that members are cut-off from the broader campus.
You can help address this myth by:
Collaborating with groups (inside and outside of Greek life) on workshops, fundraisers, and social events.

Encouraging socialization outside of the chapter by allowing members to invite their friends and families to tour Greek housing and attend social events.

Recognizing members who go above and beyond in other areas of their lives — whether in academics, volunteering, or other group memberships — via awards or social media recognition.

Be 'positive Panhellenic' and encourage members to join Greek councils, volunteer for recruitment efforts, and other activities outside of the chapter.
These activities will not only allow your members to expand their horizons beyond your organization, but they'll also further develop collaborations with other organizations on campus.
Myth #5:

Academics
"Greek life is just for students who want to party and don't care about academics."
Although the motivation to join Greek life is often social in nature, this myth has largely been proven false. Many colleges and universities report that the average GPA among Greek-affiliated students is higher than the overall institutional average.
You can help address this myth by:
Emphasizing academic integrity and other important values in recruitment preparation and processes through presentations and tabling.

Setting a GPA minimum — if your chapter or campus does not already have a GPA requirement to join or stay a member.

Requiring a GPA minimum to run for leadership positions.

Creating g mentoring and tutoring programs for members whose GPAs fall below a certain point or need extra help within their courses.

Referring members to campus resources available to help them with academic or personal challenges.

Pausing social activities for members on academic probation.

Awarding members who do well on tough exams or earn high GPAs through social media shoutouts, certificates, and other forms of recognition.
The few students who join Greek life just to party quickly realize that parties are not what Greek life is all about and that scholarship is one of the many important values emphasized by the Greek community.
By addressing these common myths, you'll boost engagement and decrease stigmas. In return, better communication and partnerships can tear down silos between Greek and non-Greek organizations and support student development — our ultimate shared goal.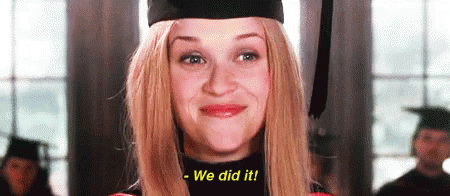 For more tips on advising student leadership organizations, look no further than The Top 5 Changes You Need to Make as an SGA Advisor When Working Remotely.
What additional advice do you have about addressing common Greek life misconceptions? Connect with us on Twitter @themoderncampus.