Student affairs usually focus solely on undergraduate students.
However, many student affairs professionals serve and support graduate and professional students, a group with needs and concerns that differ from those of the undergraduate level.
Because of their unique needs, student affairs professionals who work with graduate and professional students need to be prepared to support them.
Here are four learning and development challenges graduate and professional students face, plus several ways for you to support them.
1. Imposter

Syndrome

As students transition from the undergraduate level to the graduate and professional level, they often experience imposter syndrome.

Imposter syndrome affects people who struggle to accept their success. Rather than embracing their success and intellect, they believe their achievements were merely a result of luck. Additionally, they might fear being "found out" or discovered to be frauds.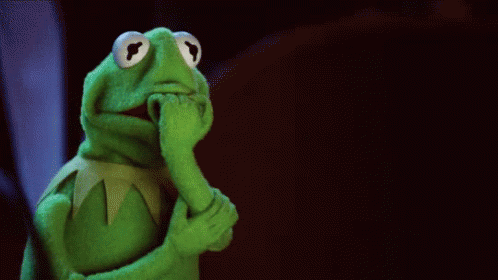 Imposter syndrome can impact anyone, but among college students, it has been shown to disproportionately affect Black, Latinx/Chicanx, Asian American, and first-generation communities. Imposter syndrome can be exacerbated by a variety of factors, including family pressure, mental health stigma, racism, discrimination, and lack of social and professional support from a student's institution.
Here are some ways that student affairs professionals can help graduate and professional students overcome imposter syndrome:
Students can be pressured by family to succeed, to adhere to certain gender roles, or to carry on responsibilities within the family structure. To combat this pressure, hold programming that includes family, friends, and loved ones, such as mock classes or mock exams.

You could also offer family sessions that explain student expectations in graduate school, including research, externships, and graduate assistantships. Programs like this allow a student's support system to learn what students experience in order to better support the student.

Create

wellness

programming that discusses mental health stigma, provides students with connections to mental health resources inside and outside of the institution, and explains how mental health

impacts identities differently

.

Incorporate a discussion about imposter syndrome into new student orientation and/or during high-stress periods, such as finals week(s) and the days after grades have been released. Students need to know that they are not alone and that they have support systems available.

Because racism and other forms of discrimination impact imposter syndrome, pledge to be

anti-racist

and hold students, staff, faculty, and administrators accountable (including yourself!).

Hold mandatory anti-racism trainings for faculty, staff, administration, and students, and create an anti-racist statement that can be used on syllabi, institutional documents, and the institution's website. Here are examples from the University of New Hampshire and the University of North Carolina at Charlotte.
2. Sense of

Belonging

A sense of belonging is important to graduate students. However, how to instill this sense in them differs from undergrads, as graduate students desire different things from their education experience.

Some research shows that the number one factor for graduate students' sense of belonging is professional relationships. Other factors include microaggressions (which hurts students' senses of belonging), and micro-affirmations (which help it).

Women and students with underrepresented racial and ethnic identities are more likely to have their sense of belonging negatively impacted by microaggressions than white men are. Women are also more likely to be positively impacted by micro-affirmations than men.

MIT professor Mary Rowe defines micro-affirmations as "tiny acts of opening doors to opportunity, gestures of inclusion and caring, and graceful acts of listening." Rowe contends that micro-affirmations include "fair, specific, timely, consistent and clear feedback that helps a person build on strength and correct weakness."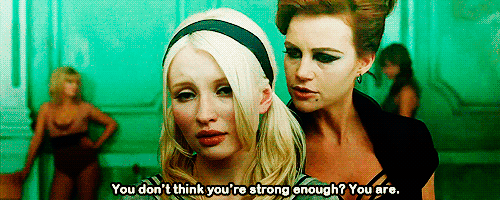 Candice Powell, Cynthia Demetriou, and Annice Fisher suggest that the best way to incorporate micro-affirmations is to "practice active listening, recognize and validate every student experience, affirm student feelings, help students optimally process academic experiences, and reinforce, reward, and suggest healthy student perspectives and behaviors that lead to positive academic outcomes."
As professionals, we can play a key role in making sure that graduate and professional students feel a sense of belonging at their institution. We can create faculty-student mentoring, peer mentoring, and underrepresented student mentoring programs. We can also offer networking events that connect students with their peers, as well as with faculty and administration.
To address microaggressions and micro-affirmations, you can create training sessions related to recognizing microaggressions, giving micro-affirmations, active listening and validation, implicit biases, and responding to microaggressions.
3. Isolation
Graduate and professional schools can be very isolating because much of the work is being done independently. Students tend to have increased class, work, and study obligations, and as a result, they may become less engaged with others.
Social events on campuses also tend to be centered on undergraduate students, so many graduate and professional students may not feel connected to their institutions either.
You can help combat isolation by creating or working with graduate and professional student groups on campus. You can create networking and social events for them. Because students may have families and/or significant others, many events should be open to partners and children.
You can also create volunteer opportunities to help students get to know each other, serve the community, and get civically engaged.
Many graduate and professional students have relocated in order to attend school, so they might feel isolated within their new city. To help, you can make connections with local organizations, such as affinity groups, that can serve as resources for students.
You can help students of color, international students, LGBTQIA+ students, and other underrepresented groups by creating a resource guide with suggestions for local barbershops, salons, restaurants, grocery stores, bars, and other services that cater to their interests and needs. The University of California Santa Cruz and the University of Cincinnati have two great examples.
Finances are often a challenging issue for graduate and professional students, so you can create a list of free or low-cost community events, happy hours, or on-campus events that your students may enjoy. These can be published on your institution's website or on social media, and you can organize events that combine a study, writing, or research session with a free or low-cost event.
4. Time

Management

Time management, work-life balance, and the accompanying stress are huge challenges for graduate and professional students. They often struggle with the perceived need to constantly be studying while maintaining a social life. Additionally, these students are expected to balance class, studying, teaching/research, professional development, and job/job-searching obligations.

You should be intentional about creating programming that addresses time management, work-life balance, and the stress that comes with it.

Time management programs can focus on the importance of sleep, exercise, and healthy eating habits, as well as developing ways to plan and scheduling tasks. With so many obligations, time during graduate and professional school is extremely limited.

You can also create programming for students with advice on how to talk to faculty members, advisors, and work supervisors. Students are often pulled in numerous directions, and a lot is asked of them seemingly at all times. So, it's important to create programs that teach them to say no and decline opportunities or responsibilities, as well as how to prioritize what's most important.

Our target audience for programming needs to be students; but faculty, staff, and administration are important audiences as well. We should provide resources, data, and opportunities for training about the health and well-being of students.

Numerous studies show that graduate and professional students have high rates of anxiety and depression. Plus, a study theorizes that individuals with higher intellects may also be more prone to mental illness.

It is also important to bridge the gap between graduate and professional students and faculty and administration. You can assist with holding faculty, staff, and administration accountable for making sure they do not overwork graduate and professional students. You can convey research showing that feeling valued at work is linked to well-being and performance and advocate for student wellness.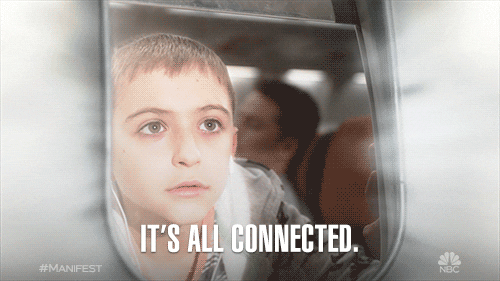 Graduate and professional students face unique challenges. It can be easy for them to feel overworked, isolated, like they aren't good enough, and like they don't belong inside or outside of the institution.
With research showing the impact that these four challenges have on the well-being of graduate and professional students, we can play an integral role in supporting them.
Have suggestions for supporting graduate and professional students? Tweet us at @themoderncampus and @MarceliusB.