Studying abroad changes you.
It is a transformative experience — a catalyst for personal growth, shedding inhibitions, and exploration. It is a not-so-gentle shove into the vastness of our world and exposes you to the interconnectedness of people, of humanity.
It's a full-credit course in self-confidence, autonomy, tolerating ambiguity, and life skills.
It is, in fact, the core curriculum you always wish you enrolled in, with learning outcomes that propel you toward life and career success.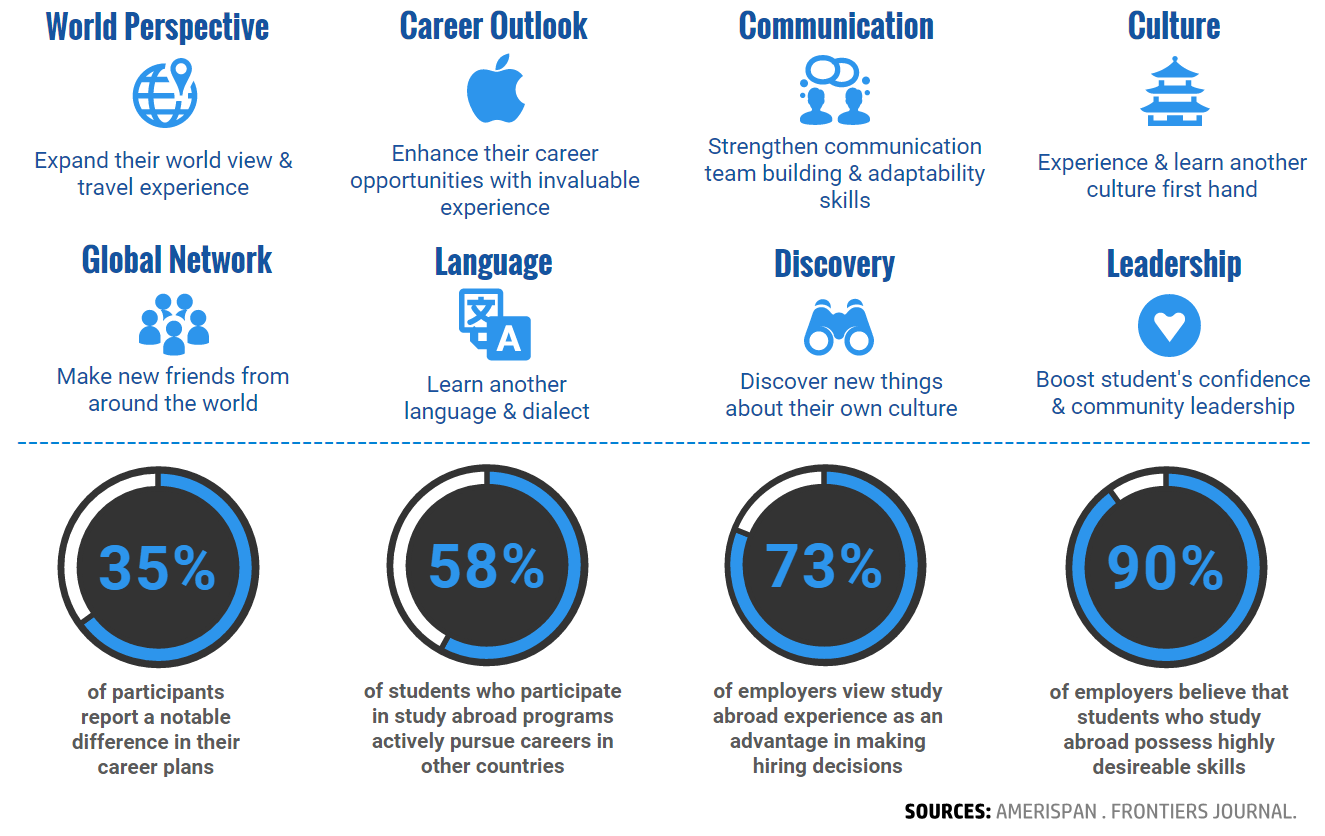 There are so many experiences for college students that spur learning, maturity, and open-mindedness, though few as momentous as studying abroad.
Australia was always a dream to me.
As a kid, I remember watching all the Saturday morning nature documentaries on cable television (shoutout to Jack Hannah and Steve Irwin). Every. Single. Animal. Ever. They all lived in Australia. The landscapes were majestic, captivating. The water was the clearest blue. I had to go.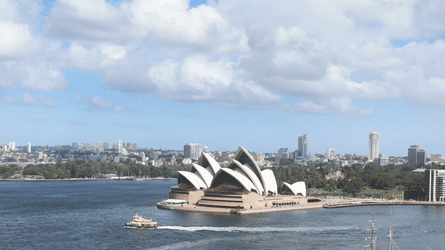 On my first accepted students day at Roger Williams University, my mom wanted me to attend a session on financial aid and planning for the future. I dragged her to a session on study abroad.
A student who had just returned from a semester in Cairns (AUS) was sharing stories. Just recounting her experiences, she lit up. I lit up. She showed pictures of her travels, played soundbites…I had to go.
I remember the feeling I had while submitting my study abroad packet. As my third year came to a close, I decided it was now or never, and I wasn't sure if I could live with myself if I didn't at least try.
Three months later, I boarded a plane bound for Sydney. I was the only person from my institution who was going. I knew nobody. It was surreal.
Over the course of those six months, I met people from all over the world, journeyed to corners of the earth largely untouched by humankind, took risks that I couldn't have taken back home.
There's a mindset that takes over when you study abroad: It's embarrassing to say, but YOLO (you only live once) is pretty much it. It's a frame of mind where you're engaging in a "once in a lifetime" experience, and you know it. You're on an adventure, where when it's all said and done, your life back home is still waiting for you, exactly as it was when you left. So, you've got nothing to lose. Take risks.
I saw more of the world in those six months than I had in my first 21 years of life.
Not even just geographically, necessarily — my eyes were more open to life than ever before. It was the mindset. In those six months, I learned, I learned, I learned. I explored the continent and neighboring countries.
I learned what it felt like to travel through lands untouched by human impact. I competed in sports I'd never heard of. I dared with foods. I opened up to the ocean. I learned new skills. I fell in love with the people, with their culture.
In New Zealand, my friends and I rented an RV, bought a Lord of the Rings-themed map, and camped around the south island for a week. Fangorn Forest happened.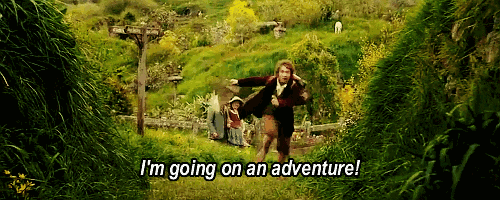 The entirety of the study abroad experience is defined by an open mind and how much you can learn through vulnerability, action, and reflection.
"We do not learn from experience… we learn from reflecting on experience."― John Dewey
Study abroad is a series of fortunate, and unfortunate, events (I can recall very few neutral occurrences), which could be perceived as unrelated, isolated happenings. And yet, almost all of these are opportunities for learning.
The study abroad experience has the potential to shape the way students perceive themselves and the world around them. It has the potential to help them understand their place in this world. It is as unique as it is profound.
To achieve this level of depth and resonance, you need to build space for reflection into your program.
Reflection empowers critical thinking, encourages self-exploration, serves as a creative outlet, and when done correctly, injects academic learning into the mix.

Reflection can be both an individual and a group process. Many means of reflection can be enhanced when we share our learning with others, while others foster the most growth when done alone.
I recommend a blend of the two. A curriculum that mixes the two will cater to students who may prefer one or the other, and challenge them to learn in new ways. They will learn to articulate thoughts and experience to others, as well hone their inner voice by transcribing their narrative.
Here are six tried and true methods of facilitating reflection and promoting learning throughout the journey:
1. One-sentence journal
Journaling can be daunting, especially for those who are not comfortable writers. To help alleviate the pressure, try journaling only one sentence a day. Focus on word capital, lending each word as much meaning as possible.
Be concise. Be profound…or not. It's your journal, so do whatever! Try journaling at the same time each day. Make it a daily habit, part of your ritual.
I love using Word Notebooks — they're conveniently small for travel, neatly laid out, and come in so many beautiful designs. Black Rock and Surf are my two favorites!
2. Active reflection
Walking is often at the core of mindfulness work and meditation. Occupying the body with rhythmic repetitive motion (such as walking or jogging) can facilitate creative thinking and reflection.
Encourage students to take walks every morning, or a couple jogs a week. If you're planning active reflections as a group, make sure that you choose paths that are accessible to people using mobility aids such as walkers, canes, or wheelchairs. Ask yourself a question, and let your mind wander.
3. Letter-writing
Longform writing really empowers students to explore the depth of their experience. When that writing is intended for an audience other than oneself, the author is required to tell a story with a level of detail that facilitates understanding.
The writer provides more contextual clues, thorough thought, and background so that the reader can align more closely with the story.
Straight up: Your family is going to want letters. There's no way around it, so you may as well use it as a tool for reflection. Trying to filter what you share with the homefront? Pen pals are another great option for honesty.
As a program, you can set up peer penpal relationships with students studying abroad at the same time, but in different areas of the world. Provide students with a guide for thought topics, or let them decide.
4. Blog
Similar to letter-writing, blogging can call for more long-form writing. Bloggers can explore specific topics, again with a focus on clarity and context for the reader.
Unlike letters, however, blogs allow for multimedia content and can facilitate really vibrant and lively reflections. Maybe you'll even make it big and score some advertising money ?
Setting up a blog is free! WordPress and Blogger are two of our favorites. First time setting up a blog? Check out The College Tourist. It's a fantastic collection of amateur and professional writing from travelers all over the world, and covers a vast array of topics.
5. Group reflections
I used to take part in reflection brunches (this is before brunch and avocado toast went mainstream) where a group of American students from various institutions would come together monthly.
Each brunch, a different student would facilitate discussion. We'd cover topics like homesickness, lessons learned, mistakes made, future adventures, and how to make the most of the time we had left. Each group session left me with a sense of clarity. I felt centered, and any feelings of loneliness were always vanquished.
In the beginning, your students may need a guide for topics to cover, though in their own time, they'll likely move toward autonomy and facilitating their own conversations. Be available if they want to run their agendas by you.
6. Photojournal
So like your normal Instagram account…but without the questionable 3:00 a.m. Halloween pictures. Try setting up an account solely for your study abroad experience, and stick to the theme.
Keep captions short and meaningful.
Instagram is about likes, posting at the right time of day, engagement, following an algorithm, hashtags, and visually appealing photos. Need help figuring it out? Check out this blog breakdown.
Either way, Instagram's image-based philosophy is all the rage with the youths. Instagram is bae (and as a #shameless plug, you can follow me at tampa_bae_j).
Reflection is a powerful tool and there are so many different ways to do it. It takes practice. Many of your students may be new to the idea. By providing clear guidelines, easy-to-use tools, and transparent outcomes, your students will be better set-up for success.
Advice from a self-proclaimed reflection guru?
Get into the right mindset. Ask the right questions. Be 100% truthful. Every time.