As student affairs practitioners, we all know the benefits of co-curricular learning.
But one concept you may not be as familiar with is high-impact practices. A high-impact practice is a learning experience that promotes in-depth learning outside of the classroom.
On the surface, high-impact practices (aka HIPs) are standard co-curricular experiences. But they're also so much more than that! Designed with intentional purposes and learning outcomes, the HIP experience for students goes beyond participating in an activity or being a club member.
In order to be a HIP, a program must give participants all of the following:
An immersive experience over an extended period of time
Appropriately high expectations for participation, engagement, and learning
Constant, consistent feedback
Opportunities to apply concepts in real-world settings
Interactions with people of diverse backgrounds
High-impact practices require time, energy, and buy-in from students, staff, faculty, and institutions as a whole.
But with many schools going virtual, how do we make sure our HIPs are just as impactful online? And how can we even offer some in the first place?!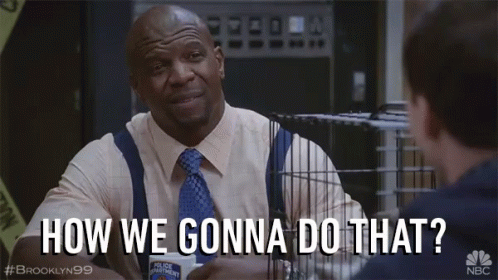 Making HIPs into a virtual format definitely involves many charms and challenges, including:
Top benefits of virtual HIPs
Safe alternative: With COVID-19 and social distancing, having in-person gatherings comes with its risks. Allowing co-curricular experiences to be facilitated online means that students can have immersive experiences from the safety of their own homes.
Flexible scheduling: Since reserving a room isn't necessary for online meetings, virtual HIPs allow students to meet up whenever and wherever works for them.
Access to more students, faculty, and resources from around the world: Thanks to the internet and the variety of video conference tools at our disposal, students can now interact with people from all over the world at any time — for a fraction of the cost of traditional study abroad programs.

Top challenges to virtual hips
Logistics: One of the main reasons why HIPs are so successful is thanks to the intentionality behind the programming and the immersive learning environments. Reading assigned course materials, engaging in light discussion on a chat board, and writing a reflection paper will not cut it. Virtual HIPs must include realistic, interactive projects, simulations, and case studies or they will fail.
Affordability, reliability, and accessibility of technology: One inequity that COVID-19 exposed was the lack of access to mobile devices and reliable, affordable internet for many low-income and rural students. Virtual HIPs will not be successful if every student does not have the same tools, technology, and opportunity to participate.
Pandemic-induced mental, physical, and emotional stresses: We are still in a pandemic, which means that we have to be extra careful as to how we implement these immersive, long-term experiences. "Zoom burnout" is real and can pose a real problem for student motivation and success in virtual HIPs if not addressed correctly.
8 Virtual

HIP Ideas

Here are some ideas of how to adapt these HIPs to virtual environments:
1. First-year experiences (FYE) and seminars
First-year seminars and experiences are typically led by faculty members representing a range of academic disciplines. By participating in first-year seminars, students develop essential academic skills, such as writing, critical thinking, and evidence-based research practices.
Seminars and other learning opportunities can easily be conducted online by creatively adapting traditional experiential learning opportunities. Have your students watch artistic performances online, virtually visit museums, or go on solo field trips to places in the local community — and then discuss their experiences in a group seminar.
2. Peer mentors
Ashford University's CHAMPS (Collaborative and Holistic Academic Mentoring for Peer Success) is a peer mentoring program for online students. Mentors and mentees are matched based on "similar interests, backgrounds, family dynamics, and even time zones."
The experience helps acclimate new students to the virtual learning environment and allows mentors to gain transferable leadership skills.
You can apply this virtual peer mentoring program to a virtual orientation program and have a similar setup for extended orientation leaders.
3. Learning communities
Learning community participants take at least one class together and meet regularly with a faculty member outside of that class.
Many learning communities explore a topic together or read a common book. It's a cohort experience that offers increased support for students with related majors while fostering exceptional teamwork, innovation, and communication skills.
In order to make learning communities successful, make sure you are finding engaging content that fits with your theme. In virtual learning communities, students can unpack TED talks, common reads, webinars, and even podcasts.
Check out this great resource from the Learning Community Association to learn some best practices for facilitating learning communities virtually.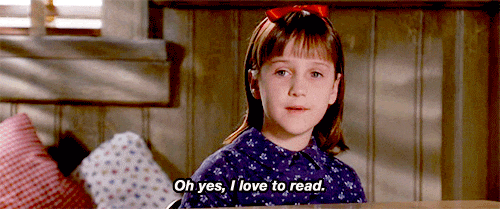 4. Undergraduate research
Participants of this HIP conduct research and work closely with a faculty member.
Students are encouraged to explore a problem, question, or theory by learning how to design, collect, test, and analyze data. Some students even have the opportunity to present their research at conferences or in research papers, allowing them to begin contributing to their field of study as undergraduates.
No laboratory? No problem! You can get inspired to craft virtual research opportunities by The Keck Graduate Institute, which created the Online Summer Undergraduate Research Experience (SURE).
From applied molecular and cellular biology to drug discovery and development, students in this experience have the opportunity to be a part of cutting edge, interdisciplinary online research. In addition to online research projects, SURE offers seminars and presentations from faculty professors and industry speakers on a variety of biotechnology and pharmaceutics areas.
5. Global learning
In traditional study abroad programs, students engage with new people, places, socio-economic concerns, and political issues. Fortunately, these diversity and global learning outcomes are still attainable in a virtual format! You just have to get a bit creative.
Consider partnering with another institution either domestically or internationally. Hold video conferences together, between students and faculty, and discuss topical issues from the news or ideas related to an academic field.
The University of Central Florida's Collaborative Online International Learning (COIL) program is a great example. Courses range from four to six weeks and encourage students to create and foster academic partnerships with students and faculty all over the world.
6. Service learning and community-based learning
With service learning, students are challenged to apply classroom lessons to "real world" settings and to meet community needs.
It is important to note that service learning is not the same as community service. There must be an academic component to the experience to make it a HIP. Students must participate in in-class activities and assignments that promote critical reflection related to their experiences in the community.
Even before the pandemic, some institutions, like the University of Central Arkansas recognized that not all students have the time to commit to service learning outside in their communities. So they offer online service opportunities year round.
Valencia College's service learning program also recently went virtual, working with community partners to identify remote service projects for the upcoming semester.
7. Internships
Internship and field experiences give students direct industry experience while satisfying course requirements. Students learn what it's like to collaborate with co-workers and supervisors in a job that directly correlates with their academic interests.
When it comes to creating these experiences virtually, make sure you set up recurring virtual one-on-ones meetings with program advisors in order to help students reflect on their experiences.
Some institutions, like Columbia University, have a virtual internship program available for a number of academic areas. Companies like Humana, The National Society of Leadership and Success, and even Presence have pivoted to virtual internships!
8. Capstone courses and projects
A capstone project is the summation of a student's collegiate work. Ranging from research to dissertations, art portfolios, and performances, this HIP showcases what students have learned and how that knowledge will apply to their lives post-graduation.
Virtual presentations for completed capstones can be live-streamed or prerecorded, edited, and uploaded.
Capstones can be offered for any major at the institution, so feel free to get creative on how you want your students to present their work.
Possibilities include:
Zoom meeting break rooms for individual poster presentations for STEM majors
Online art galleries or performances for art majors
Mini film festivals for film majors
Tech exhibit of UX/UI design, coding, and digital marketing strategy, or mobile apps for software engineering majors
Entrepreneurship capstone meets Shark Tank-style pitch competition for business majors
Fashion show for fashion apparel design majors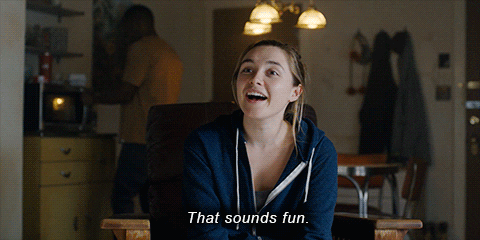 Developing meaningful and engaging HIPs can lead to transformative experiences – even online. Through HIPs, students get to develop transferable, marketable skills and gain exposure to individuals holding many intersecting identities and diverse ideologies. When executed well, HIPs give students extraordinary lessons and experiences that will allow them to thrive post-graduation.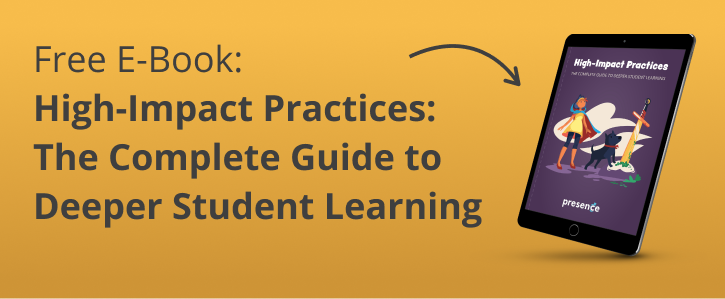 Know of any schools doing great virtual HIP work? Give them a shoutout and let us know on Twitter at @Meg_roll and @themoderncampus.