The holidays can often be extremely stressful, especially for students and staff who may not have the residual income to participate in expensive gift-giving.
Both students and student affairs professionals alike often go into debt when trying to keep up with the routine of holiday gift-giving, leaving those who are on a fixed income as wondering how they are going to survive going into the new year.
As student affairs professionals, we must remind ourselves that this time our year can be extremely costly to students, specifically students who come from marginalized backgrounds.
The Cost of Gift-Giving
Studies show that approximately 1 in 4 students who attend higher education institutions come from low-income homes with little-to-no financial support. Many are working multiple jobs to make ends meet, often leaving very little wiggle room to purchase the items they need just to survive.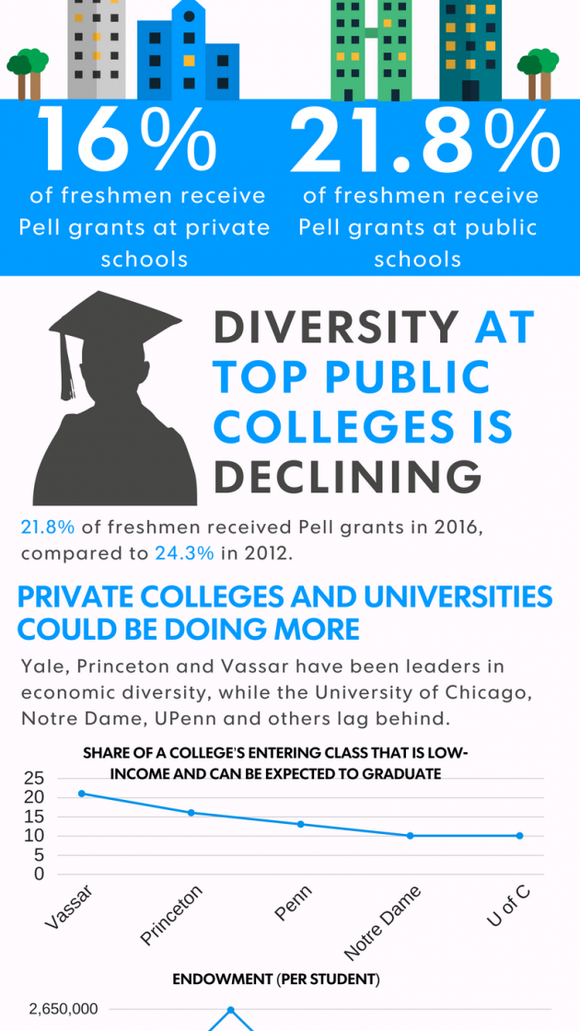 A hidden secret?
People will go without a necessary item in order to provide family and friends with quality gifts during the holidays.
But for many of us, the holidays are more about being around people we love rather the cost of the gifts we may receive — especially when we're a long distance away from our families.
Sometimes, we focus so much on giving a gift that we rarely think about what it means to really show gratitude for someone — especially those who might have had to overcome several difficult situations during the year or those who may be doing critical work at the institution.
It is important to understand that while the holidays have become centered on the monetization of gift-giving, there are some things we must keep in mind during this time of year. Rarely do we talk about how expensive and truly difficult this time of year can be, especially if you are poor. Some advice: Remind your peers to center themselves and their budgetary needs and to be honest about what they can and can't do.
Knowing what we know about the commercialism, how do we begin to change the rhetoric of what the holidays mean for students and professionals who might lack the financial accessibility to give gifts during this season?
Well first, it is about reframing the ways we think and speak about gift-giving during the holiday season.
Give From the Heart, Not Just Your Wallet
There are many folks (students and colleagues) who may simply just want to feel seen or validated during this time of the year. For some, it's not just about what they they get as a gift, but how they feel. Taking time to check in on your peers around this time is more than important, considering the spike in health and mental wellness issues that may arise during the holidays.
One of the most thoughtful things that a college can do around this time is to center inclusion. Ask students to think about traditions they might do at home for the holidays and think about how they can incorporate them into a program or holiday-related event.
More and more frequently students are asking to stay on campus during the holidays, and giving them an opportunity to feel like they are truly at home can leave a lasting impression on a student who might be homesick or struggling with unhealthy family dynamics.
A Little Can Go A Long Way
As a culture, we are quick to place value on high-ticket items. But often the most meaningful gifts are the ones that don't come with a hefty price tag.
An idea to keep in mind this holiday season: Gift-giving can have a very different meaning for different people.
As someone who didn't grow up with Christmas, I tend to value a homemade gift over something that can purchased from a store. Gifts with photos, or quotes, or even inside jokes often make for my favorite gifts. Things that might be passed down as a family tradition or even a gift that relates to someone's culture can add great value to someone's holiday.
For some, a crafty homemade gift shows that you are dedicated to time. For others, baking cookies or giving someone a $5 gift card can mean, "I was thinking of you" and can go a lot further than a highly priced gift that they may not want or even need.
Other ways to help others stay within their budgets this holiday:
Hosting low-budget programs like ornament-decorating parties

Encouraging "white elephant" gift exchanges

Encouraging both students and other student affairs professionals to set a gift-giving budget with friends and family

Splitting the cost of a gift with a family member

Simply opting out
Remember The Reason For the Season
The most important thing to remember is that not everyone celebrates the Christmas and may be even more thankful for you recognizing this. Taking a moment to center others' beliefs and traditions can not only have a true benefit for your wallet, but for your overall social capital.
Also remember that this holiday isn't just about how much you can give in terms of product cost, but in time. Centering less fortunate families often results in the greatest gift of all: Meaningful memories and showing that you recognize someone else's struggle.
Keeping in mind that there are tons of families who might not be able to afford the holiday this year, there are multiple things that we can do that can result in giving someone the holiday they might not be able to afford. By donating gently used goods, finding a family to sponsor for toys, or by simply offering to read books to children on Christmas Day at a shelter, you are showing that this day means more to you than just gifts.
By centering care, awareness, mindfulness, and intentionality, we can spread the holiday cheer — regardless of what our budgets allow.