Colleges and universities are a unique environment where there are a multitude of offices, departments, groups, and relationships that are hard to find elsewhere.
As riveting as the experience of settling into a new environment is for first-year students, the reality is that they only may know one or two people, or no one at all. In this new era of instant gratification, it's important to connect students early and create a sense of belonging fast since we know homesickness can have a real impact.
These connections can last a lifetime and make a huge difference in a student's life. While some pathways like fraternity or sorority life may be more common for close knit connections, there are plenty of other avenues to make last relationships for students. They can be just as impactful, if not more so depending on what the student is interested in.
Here I've outlined specific ways I feel would be useful to professionals to encourage their students to take the initiative to build new connections themselves.
Building Awareness & Knowledge
When speaking with college students, some aren't sure where to start. Ask them if they already have a passion. If new to finding one's passion in the realm of volunteer work, it may be a good idea to refer students to podcasts like NPR and sign-up for daily newsletters about world news or other areas that may interest them. Not many people have time to read local newspapers cover-to-cover, however, students could opt for the online version of community updates.
Students educating themselves is a critical first step in becoming a change agent and building meaningful connections.
Supporting the Community
Engaging with the community outside of campus energizes students and motivates them to apply knowledge they learn in class to new co-curricular opportunities.
Often, when students think of politics they immediately think of the presidential election. Especially during this time of voting season! It's a good time to bring awareness to local political efforts and empower students to make a difference in their community (and the world). Remind students that there are more than just the presidential election every four years.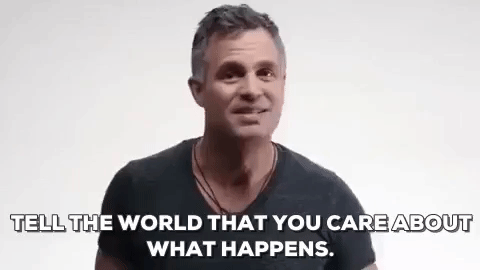 Advocacy work has the potential for students to build genuine friendships, gain important skills, and find their future career.
For example, students could get involved with a local women's center or mental health center. Do they want to impact policy at a local or national level? Maybe they need to identify local and national state representatives (usa.gov) to write a letter to get their opinion on an issue across.
These experiences translate to campus efforts as well. Encouraging students to have a voice and explore issues that are often controversial or the community is not necessarily aware of can be extremely impactful.
It's important for students to figure out what they don't want to do, so they can figure out what they want to do. College is a great time to experiment by volunteering with local organizations and highlighting some potential career paths. Students have so many different pathways that they can take as they begin their own lives and make their own choices.
Finding Local Volunteer Opportunities
Professionals can encourage students hands-on volunteerism in the community. If there's a community service or service-learning office on-campus get them connected so they can find a passion right away! Students often look at social media sites and departmental sites for information, so having that information accessible and available is helpful.
Especially with the current climate of politics, getting involved with non-profits and volunteer work can be a great way to achieve the same goal of affecting real positive change in your community. Students have the ability to sharpen skills, practice public speaking, and/or donating goods to organizations who need additional help.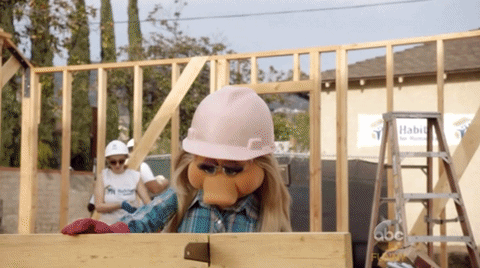 Building a long-term, sustainable relationship with a volunteer site can be really transformational not only for the cause, but for your student as well. They can learn about social justice issues, their context, and how to become a part of the solution. This type of volunteer work can lead to a fulfilling career after graduation or at the very least, just give your students valuable experience for whatever they'll head off to next.
For example, there's often local habitat for humanity projects for students who like to really get their hands dirty and learn about family stories. Students could volunteer at a local food pantry, animal shelter, become a mentor for a child who is homeless, and support local veteran groups. Students can find their own local opportunities through serve.gov.
I encourage you to think outside the box when looking to make connections for your students with your local community. There are some tried and true options out there but there are also so many more to choose from that may better fit your students' needs.
Exploring Online Groups
Meeting new people can be tough, but sites like Meetup, Eventbrite, or the myriad of Facebook groups all help to organize hangouts all across the country based on common interests. These tools (especially Facebook) takes it further with showing you what's happening based on your location as well as what people you're already connected to are interested in. For students, student engagement platforms that are mobile friendly like Check I'm Here allow for searching for on and off-campus events based off of tags like "art", "outdoors", "gaming", and "food" for example. Advisors and student leaders or organizations can create tags based off student interests and help them find student life events in a streamlined way.
I've found websites and smartphone apps to be a great way to meet new people in my community that are into what I enjoy. For students (especially off-campus), finding personal and professional connections may help find like-minded individuals in their local area that lead to possible job opportunities. Hosting social events on these platforms can also help new and transfer students connect with staff, faculty members, and alumni who still live and work in the area. If students are new in town, encourage them to use like Yelp, Google Maps, and public transportation to get around and see if any surrounding businesses spark their interest.
In the end, it's these important connections we make for our students that help them stay and also help them succeed at college as well as beyond. They'll develop the support system and skills they need to be able to cope with whatever might come their way.
What kinds of connections have you encouraged your students to make in the local community?
Let us know @CheckImHere and @HigherEd_Geek! Cheers!