Graduating as a first-generation student is no small feat.
Trust me; I did it just a few months ago. Adjusting to a new environment is a big change for anyone and being first-gen presents extra challenges.
Unlike their peers, most first-gen students likely don't have a good sense of what to expect from their higher education experience. We also tend to have a hard time seeing ourselves as worthy of being in such a space.
First-gen students tend to encounter imposter syndrome and may feel that they're not as deserving or as talented as their peers. This could be due to a lack of material resources, role models, or social capital.
First-gen students may also lack family support and feel like their families just don't get it. When they head back home, they may feel like outsiders and like they no longer fit in.
Being stuck between these two worlds can make first-gen students feel lonely.
How Mentorship Can Help
So what's useful to first-gen students? Many things can help, but having a sense of community is a biggie. And a key way to offer students that is through mentorship — with both professional staff and peer mentors.
Mentorship allows more-experienced folx to pass down their wisdom, knowledge, and know-how.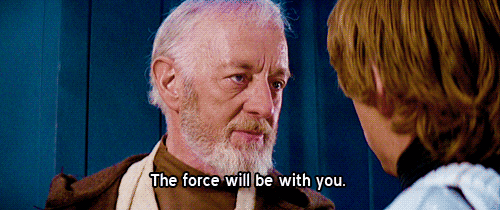 First-gen students experience a knowledge gap and may have a hard time knowing what they don't know. Fortunately, through mentorship, professionals and students who have been around the block before can shed light on what sorts of questions to ask. They can also equip first-gen students with useful tools. Mentors can also inspire younger first-gen students as vivid, relatable exemplars of success.
Opportunities for Support
First-gen students are as diverse as any other population of students, so their needs vary greatly. But here are some areas in which mentorship can support many first-generation students.
Student leadership
Without having a family member who lived in residence halls, let alone led and built a community there, it can be difficult for first-gen students to know what to expect. But entry-level pros can support them in this — by encouraging them to run for certain fitting positions, explaining the benefits of student leadership, and expressing their faith in the student's success.
Personal identity
First-gen students often hold other historically marginalized and underrepresented identities, which can compound the difficulty of navigating the world of higher education.
If you are a first-gen student, turned student affairs professional, you likely have gotten good at exploring your interests, advocating for your needs, and affirming your identities. So, you should normalize the sharing of negative or challenging experiences for the current generation of students.
This means also sharing self-care practices that have worked for you so that students will feel encouraged to explore their own.
Academics
Even if you don't work directly with academic programs, you can cheer students on and support them in their classroom endeavors.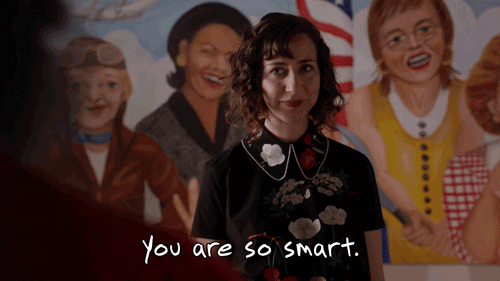 You can do this, first and foremost, by encouraging them to utilize academic support resources in the campus community. And you can also give them space to share stories about their experiences in the classroom and any exclusion they face in academia.
Post-grad life
Forming close relationships with student affairs professionals can help students envision how they will survive (and thrive!) after graduation. You can show students that there are tons of ways to emerge successfully from college, and that it's bound to look different for everyone.
Mentorship Approaches
We should think outside of the box and envision new ways to approach age-old practices. Consider these ways to support first-gen students as types of formal and informal mentorship.
Keep it casual
In addition to official supervision hours (if you have those with your mentee), you can mix your mentorship practices up through casual meetups and uplifting conversations. You could invite your mentee out for coffee or a snack, or do a fun activity together, such as playing a board game or attending a campus event. You can do all of these outings on campus, which should make it easy and affordable.
Stay formal
You can also go the traditional route in supporting your students. Students can always use informational interviews or times to chat strictly and deeply about particular career paths and jobs. You can also write them letters of recommendation or serve as a recommendation for all they do for your campus community.
Make it personal
Being more open and sharing details about your personal life — to the extent that you are comfortable doing so — can make you more approachable to students. It can also make you a mentor for students whose career aspirations are not related to student affairs.
And if you were a first-gen college student yourself, I especially encourage you to be open about your first-gen challenges and triumphs.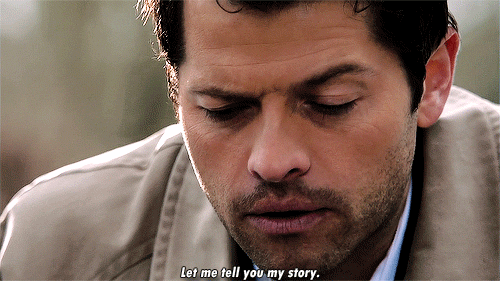 Change the way you talk about college norms
Don't assume that all your students are familiar with common traditions, processes, or behaviors involved with college life. They might not understand course registration processes or the benefits of student employment, for example. Taking the time to thoroughly explain all traditions and practices will help make you, and hopefully your entire department, more approachable.
Show that you care about students' experiences and regularly ask if they feel included. By regularly carving out time to listen to students' experiences, you'll normalize the process of seeking and incorporating their feedback.
Foster peer mentorship
In addition to being a mentor yourself, you can give your first-gen students opportunities to support one another. You can connect students through social programs and casual conversations. Or, you can create an official peer mentorship program.
First-gen students can also share tips, tricks, and experiences related to leadership, identity, academics, and their upcoming post-grad lives.
It's helpful to have someone who "gets" you — both your triumphs and your struggles. And that's exactly what mentorship is.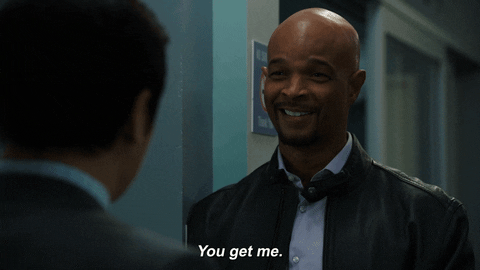 How have you supported your first-gen students through mentorship? Share your stories with us @themoderncampus.
Editor's Note: Hey reader! We have a new podcast. We thought you might enjoy this episode. To read the transcript and get more resources, head here.