Most student affairs professionals pursued this field because we adore connecting with students.
We imagine hours spent chatting on campus and planning programs together. But for many folx, that's simply not possible right now. (I'm glaring angrily at you, COVID-19.)
Yet, given our patented tenacious #SApro spirits, we won't let little things like campus closures and the complete disruption of our daily lives spoil all of our activities.

Instead, we adapt. SA pros nationwide are looking for activities that can be run virtually. Although our students cannot physically enter a set campus space together, we want them to log on, plug in, and engage with one another remotely.
So, to get you started, my coworkers and I put our brains together and came up with 53 suggestions of activities that can be run and enjoyed through the magic of technology. Enjoy!
(Ah, but first, be sure to read up on tips — like these from the University of Maine — on facilitating online discussions. Sure, you're likely an unofficial expert at in-person facilitation, but online chats and webinars require additional skills and insights.)
Mainly for fun
1. Playlists
Get your students in tune with one another by encouraging them to contribute to a collaborative playlist. You could even have a Playlist of a Day, inviting everyone to listen to a set of songs curated by students or staff.
Perhaps you'd like to create a playlist with song titles that cleverly allude to digital technology or dealing with change. Rita Wilson made a great "Quarantunes" playlist that I've been jamming out to.
2. Dance Parties
Speaking of jamming out, you can dedicate some time each day or week to virtual dance parties. In the morning, energize students by tweeting out a video of a catchy pop tune. Or in the afternoon, help students stay awake with a quick digital dance-off to the best boy bands, show tunes, or your institution's fight song.
Note: No ballet barres, tap shoes, or the slightest bit of dance talent required.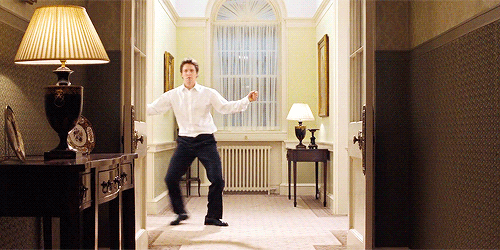 3. Movie discussions
Go ahead; make students' day. Pick a film or TV show that can be streamed for free from Vudu or Tubi. Give students a few days to watch it, then gather them online to discuss their favorite bits and the storyline's relevance to their lives.
4. Paint classes
Get your Bob Ross on! Perhaps an art instructor or a talented student can host, guiding students through a fairly simple landscape or object to paint.
True, most students probably won't happen to have paint supplies at home, but the video can be relaxing in and of itself. You could also make it interactive, with students making suggestions to the painter. ("Use bright blue!" "Add an owl to the tree!" "More glitter!")
5. Youtube Video of the Day
Pick a staff, faculty member, or student of the day to showcase their favorite YouTube video. By setting a time limit of five minutes or less per video, you can encourage folx to savor a quick laugh, a bit of inspiration, or some animal cuteness — without much of a commitment. (I'll start off with this contribution.)
6.Video performances
You may have acting majors or theater troupe performers who had been rehearsing for weeks, only to have their shows canceled or indefinitely postponed due to the coronavirus. So, reach out and see if they'd be interested in performing via video conference.
They may not be able to pull off a full-scale production, but a comedic monologue or broadway show tune can still be highly entertaining. Perhaps a band or a capella group would like to perform, with each member doing their part from home.
7. Improv games
Whose line is it anyway? Your students'!
Many improv games can be slightly adapted to work well virtually, including One Word Story, Convergence, and 5 Things.
8. Door decoration classes
Who says you need a residence hall to put up door decs?
Enlist some RAs to show off how they crafted their most masterful door decorations. Students watching the recording or livestream can follow along, making decorations to hang up in their homes.
If possible, try to focus on decorations that require only limited supplies, as students are unlikely to have a whole art supply store stored away at home.
9. Weird holiday celebrations
Every day is a holiday. Obscure ones like National Peanut Butter and Jelly Day (April 2), International Juggler's Day (April 18), and Lost Sock Memorial Day (May 9) can inspire quirky digital celebrations or simply daily notifications that'll make students smile.
Ah, and of course may the force be with you to celebrate May 4, aka Star Wars Day. You could organize a tournament of Star Wars games, ask students to vote on a character bracket, or host a trivia show. Disney even has a free downloadable activity sheet.
10. Hobby Webinars
Are you a pro at origami? Have a coworker with a knack for crocheting? Know a student who always manages to take the perfect mobile phone photos?
Consider passing these hobbies on to students through 101 webinars. Participants will learn something new and the experienced hobbyists will get some fun teaching experiences.
Alternatively, you can search YouTube for tutorials to watch together. Embrace how bad you'll be at it initially; it can be relatable and hilarious.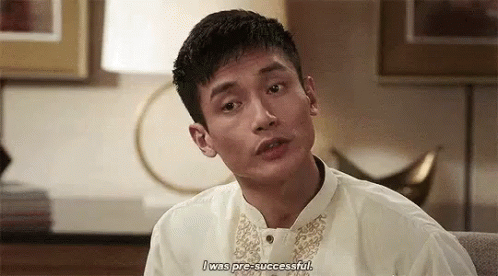 Now excuse me while I learn how to make towel animals.
11. MTV Cribs
Remember MTV Cribs, through which celebrities showed off their homes? Well, your students likely don't have pure gold staircases, exotic pets, or eight-car garages, but they still may love showing off the decor in their homes.
Be sure to emphasize the creativity of their home stylings and the fun of the videos, rather than the wealth put into their homes.
12. Word searches and crosswords
Word puzzles are a great mix of rewarding and challenging. You can find numerous premade ones online, or better yet, create your own word search or crossword puzzle. Consider incorporating words related to your institution, classes, or, for a smaller group of students whom you know well, inside jokes.
Friendly Competition
13. Pet photo competitions
Who wouldn't smile at a dog in a tutu? A hamster with a bowtie? A cat in a hat? Ask students to post their photos on social media with a hashtag like #PresenceUniversityPets or #PetsOfPresenceU.
You could even have daily contest themes, such as moods or characters for pets to convey. Add in a capture contest for some extra engagement!
14. Charades
With a video platform, charades can be fun, energizing, and challenging. You can generate charade prompts here or use the free Charades! app.
15. Live game shows
Use a tool like Kahoot or Quizziz to challenge students to a fun round (or two or 50) of trivia. You could get creative with themes that are either serious (such as national news, politics, and institutional history) or wacky (like types of pasta, famous Instagram cats, and memes.) Each day's top scorer can earn the privilege of creating the next day's questions.
16. E-Sports tournaments
E-Sports are one of the few activities that COVID-19 can't put a damper on. Many institutions already have varsity e-Sports programs. But for the less e-athletically inclined, consider creating intramural teams. Enlist some veterans to teach newbies how to play.
17. TikTok competitions
This could be like a film festival, minus the red carpet. Even if you are far from proficient in the art of TikTok-ing, many of your Gen-Z students are likely experts and can take the helm on creating and managing a competition.
18. Internet scavenger hunts
Scavenger hunts always involve, well, scavenging. But it doesn't have to be conducted through a physical realm; you can go digital. Think of your institution's various webpages and social media accounts as the locations that participants have to search through. Incorporate cryptic clues, graphics with double-meanings, and embedded games or videos to lead students on a wild internet chase.
Here are some scavenger hunt ideas. To digitize it, simply instruct students to take screenshots or find clues within web pages, rather than taking photos or collecting physical items.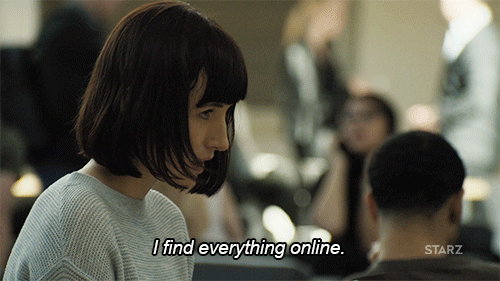 19. Board game tournaments
Get board, not bored. Students can join multiplayer board games through Pogo, Tabletopia, or Poki. Score!
20. Bad joke contests
"I like elephants. Everything else is irrephalant."
I also like bad jokes like that one… and I bet many of your students do, too. So, ask your students to submit and/or perform their best so-bad-they're-good jokes live via video conference.
Students who are parents can also have their kids join in on the fun!
Both laughs and groans are guaranteed.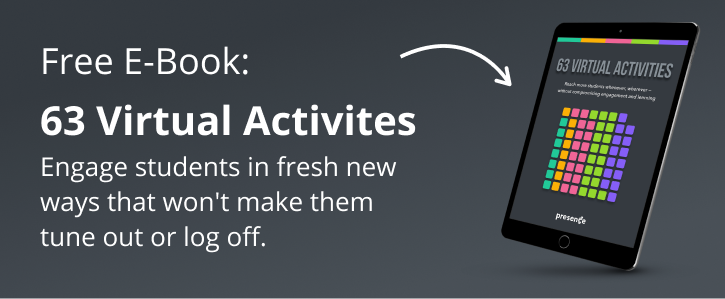 21. Karaoke or lip-sync
Use an online karaoke catalog like Karafun, SingSnag, or Smule for an off-the-charts competition. Or, you can simply search for karaoke versions of popular songs on YouTube.
22. Make-Your-Own Holiday competitions
Remember those eccentric holidays I mentioned in idea #9? It seems like just about anyone can dream a holiday into existence, so why not your students?
Have them propose an original holiday, complete with traditions, mythology, and associated foods. The entire student body or select judges vote on the winner, which your entire campus community can celebrate together a few days or weeks later.
Co-curricular learning
23. Recordings of previous guest speakers
Don't let the words of wisdom that were previously brought to your campus from guest speakers disappear into the abyss.
If you recorded video or audio or transcribed their speech, share it again. You could follow it up with a group discussion. Perhaps the speaker will even be available and willing to video conference in for a Q&A session or follow-up speech.
24. Short story, poem, quote, or TED Talk of the day
Share a piece of art or learning each day, perhaps nominated by a different student, professional, or faculty member each time.
The person who nominated it can explain, via a short video they record or a letter they write, what their selection means to them.
25. Hot Drinks and Hot Topics
Dive into discussions around hot news topics or longstanding issues, while students sip coffee, tea, hot cocoa, or another drink of their choice. You could also title it "Hot Cookies and Hot Topics" or "Hot Wings and Hot Topics," though I'm betting that students are less likely to have fresh baked cookies or hot wings sitting around their homes.
Not sure what to discuss? The University of Michigan-Flint has dozens of ideas.
26. Breakfasts in Bed, Lunches and Learn, or Discussions Over Dinner
These programs can be similar to the Hot Topics idea but with a lighter touch. You could discuss strange Wikipedia articles, laugh over memes, or simply encourage students to enjoy unstructured time catching up with each other.
Oh, and since this is college, I have to suggest a program involving pizza. So, I propose to you: Pizza and Prose.
27. Podcasts
Move over, Serial and This American Life; it's time for your own podcast to shine. Podcasts are great ways to mix up engagement, as listeners can enjoy it while cooking, doing laundry, or really any passive tasks.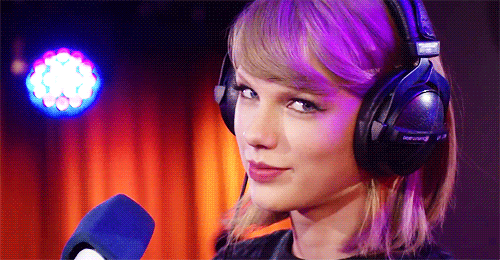 Here are some content ideas for your 'cast:
Interviews with the institution's president, SGA members, beloved faculty, or underappreciated staff members who do amazing work (such as chefs, librarians, cleaning staff, or grounds crew).

Short lessons from faculty on fascinating topics

Recordings of live institutional game shows (see tip #15)

Short stories (fiction or non-fiction) submitted and read by students
You can also encourage students to listen to any of these podcasts produced by institutions nationwide. Perhaps you'd like to schedule a massive listening party, wherein students can type in their reactions live.
Oh, and be sure to read these recording tips so you'll sound great.
28. Alumni career connections
Your alumni may be sympathizing with the difficult situation your students currently find themselves in and wondering how they can help.
One way they could do so is through career networking. Consider asking alumni to discuss their careers with students via video chat, conduct video tours of their home offices, or give students a glimpse into their work via screen share.
29. Videoconferencing and webinar hosting tutorials
Many of the ideas here involve students taking the lead by hosting videoconferences or webinars. But they might have no idea how to do so and would appreciate a lesson or two.
So, consider conducting a videoconference on… videoconferencing! You can share some of the tips for engaging webinars here and facilitating awesome videoconferences here.
30. Online learning tutorials
Relatedly, you can help students learn how to, well, learn. Consider hosting a webinar that incorporates some of the tips found here or here.
31. Adulting 101 workshops
We offered 105 ideas here. Oh, the joys of adulthood!
32. Cooking demonstrations
With so much time being spent at home, now may be the perfect time for students to learn how to cook. I recommend sticking with fairly simple recipes, with ingredients that students are likely to already.
You could get inspired by these microwaveable creations, livestream yourself cooking of a favorite meal that's even loved by picky kids, or ask your dining hall chefs to reveal how a beloved campus staple is made. Bon appétit!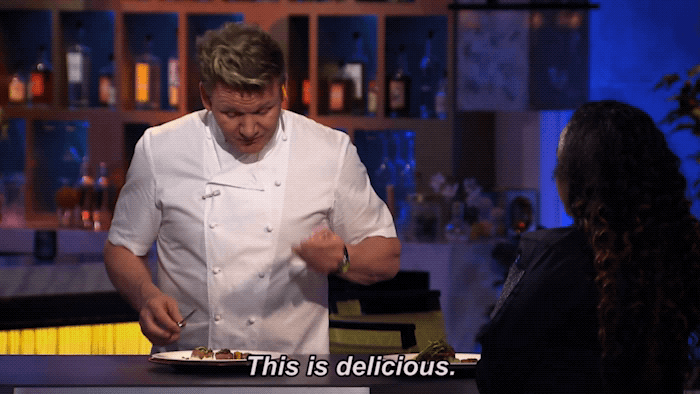 33. Online saving workshops
It's more than just Groupon; amazing sales abound on the world wide web.
Here are just some saving sites and tools, which you can help students get acquainted with (and, of course, enjoy yourself):
34. "Morality and The Coronavirus" chats
Speaking of online shopping, is that ethical right now, given the work required of distribution centers and delivery people?! Perhaps it's safer than going to a physical store?
I don't have a simple answer. But your students might be wondering about these sorts of quandaries. Consider facilitating a discussion around it, perhaps with a philosophy professor. You could also discuss this article or pose some of the questions within it.
The Good Place (available on Netflix) is also an excellent show to inspire conversations about ethical decision-making.
35. Personality tests
Students don't need to leave their homes to find out their Myers-Briggs Type indicator, CliftonStrengths, or True Color.
Or, for pure laughs, have students share their results from any of these 50 personality quizzes on Buzzfeed. (Knowing what your taste in frozen yogurt flavors "says about you" is clearly as important as knowing if you're an introvert or an extrovert.)
36. Volunteering
Your students can still put some good out into the world from their couches. Multilingual students can serve as webpage translators, empathetic listeners can volunteer with 7 Cups, and sighted students can download Be My Eyes to lend a hand — er, eye — to blind and visually-impaired folx.
You can find more opportunities here and here.
Plus, the local non-profit groups that your campus usually partners with and the philanthropies that student orgs support may also appreciate virtual help. Reach out to see how you and your students can continue supporting their work.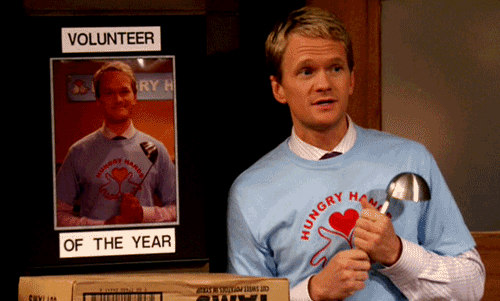 37. Digital Student Org Management Courses
Just as you're having to learn how to engage students digitally, your student leaders are having to figure out how to maintain their co-curricular organizations from afar. Help them out. Host webinars to assist them in running board elections online, facilitating video conference meetings, recruiting new members through social media, and more.
38. Pride Celebrations
Although Pride Month festivities in June will likely be disrupted due to COVID-19, they don't need to fade from existence completely.
Consider facilitating discussions on books related to LGBTQIA+ topics or written by queer-identified authors, inviting speakers to address students virtually, creating a Pride-themed virtual scavenger hunt, sharing this guide on Coming Out as a Supporter, retweeting LGBTQIA+ activists from your office's account Twitter account, or hosting a virtual Pride parade.
Connect with your institution's LGBTQIA+ support center or student groups to see what other ideas they have.
39. Museum Tours
You don't have to literally step foot inside a museum to enjoy a museum. Check out these virtual tours offered by some of the world's most famous museums. Encourage students to take these tours at the same time or at their own convenience, then host a discussion.
Health & Wellness
40. Journaling
Journaling can be deeply therapeutic. You can support students in their journaling habits by suggesting daily prompts or hosting group journaling sessions during which you livestream relaxing music.
41. Gardening videos
Help students experience the joy of gardening… by osmosis. A student or staff member could film a cute video of themselves watering their houseplants or you could show off some gardening documentaries.
Better yet, if your campus has a garden or greenhouse, you can help students still enjoy the beauty of it via livestream or a watering demonstration.
42. Meditation
Help students relax and focus via online meditation sessions. You or a student can lead the sessions yourself, using the tips here, or you can encourage students to check out these guided meditation recordings from UCLA. Namaste.
43. Workout videos
Channel your inner Richard Simmons! Record or livestream your yoga poses, weightlifting practice, or cardio routine.
These desk-friendly exercises can inspire students to get their heart rates' up and stretch their tired limbs, even if they don't have a desk.
Students can also make their own videos, showing off the creative workouts they've come up with. Who knows; maybe they'll engineer the next fitness craze.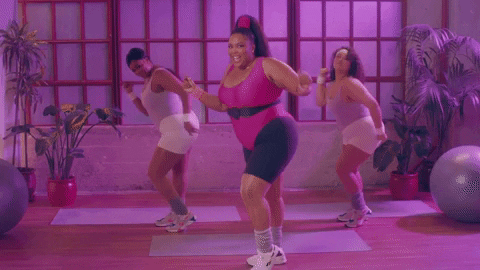 44. Connect with incoming students
Your next crop of first-year students are surely anxious and filled with uncertainty now, too. So, encourage your current students to connect with them — through writing letters filled with jokes, encouragement, or insight into your institution.
Perhaps you can set up email pen pals, host group video sessions, or arrange for current students to lead virtual tours for accepted students who are deciding whether or not to enroll.
45. Puppy cam
If a picture is worth a thousand words, then live video footage should be even more valuable. If a staff member has many pets (perhaps through fostering), ask them to set up a video stream through Facebook Live or your institution's website.
Alternatively, you could partner with your local animal shelter to show off the adorable antics of their animals that are up for adoption. Maybe this will even inspire some students and families to adopt!
Or you can turn to Explore for live cams of not just puppies and kittens, but loads of wild and exotic creatures, too. (Lions, tigers, and bears — oh my!)
Digitize campus services
For other campus opportunities and services, you don't need to completely reinvent the wheel; just rearrange it. (Is that the proper metaphor for wheels? Clearly I'm not a mechanic.)
Here are just some of the offerings that you can work with your colleagues to digitize:
Study groups taught by TAs

Resume and cover letter reviews with career counselors

Writing appointments with the writing center

Tutoring sessions with peer tutors

Academic advising, especially for fall course registration

End-of-year award ceremonies

Support groups facilitated by the counseling center

Religious services lead by chaplains and student groups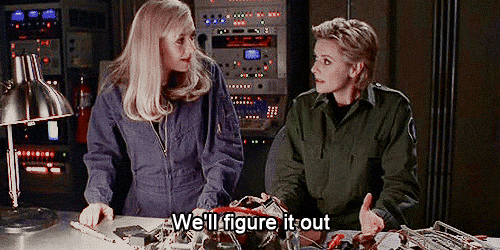 What other program ideas do you have? We'd love to hear them. Connect with us @themoderncampus.