For years, Living-Learning Communities, (also known as Living-Learning Programs or Residential Learning Communities) have been a staple of campus life.
They provide an opportunity for students to live together, focused around a shared area of social or academic interest. In many cases, they even take themed classes or course clusters together.
Students and their families see LLCs as an opportunity to get a leg up on their academic peers, while residence life professionals see them as a way to focus programming toward a captive audience.
The most successful LLCs usually involve collaborations between residence life and either academic affairs, student support offices, or student organizations. Finding the right collaborator will help you on your way to designing an impactful LLC experience. I'll talk you through how to do it through this post.
Who can be collaborators?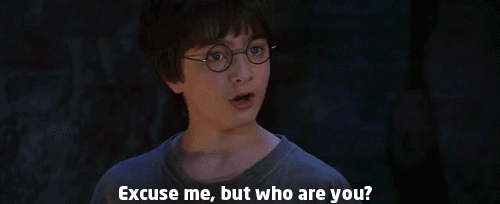 For LLCs focused on academics, faculty are perhaps the most obvious collaborators. The theme of the LLC will narrow down your focus as to whom to approach.
RAs could also help. Ask upperclassmen to name the more popular, most involved faculty within the LLC's academic area. That way, not only will you be more likely to find a flexible, personable staff member to collaborate with, but you may also benefit from any relationships these faculty already have with RAs. Familiarity with students and staff leading the community can go a long way in trying to convince a faculty member to engage in consistent involvement with the residential side of campus.
And what if your LLC is not academic in nature? In this case, your best bet for a collaborator may be someone in student affairs — either in your own office or in another campus life area.
If you have an LLC focused on leadership, but you have no leadership studies program within academic affairs to turn to, then your colleagues in student activities may be interested in collaborating. Having a community of aspiring campus leaders may bode well for their recruitment efforts for leadership development programs.
And for an LLC focused on global leadership, look no further than your office of international student services, study abroad, or an advisor to an international or cultural student organization. For an LGBTQIA+-focused community, your office of LGBTQIA+ student services, intercultural engagement and inclusion, or even your chief diversity and inclusion officer may be a great partner. Any way you go, you'll be connecting LLC residents to a valuable campus resource.
If no obvious choice presents itself based on campus connections to clubs, offices, or academic programs, keep in mind that ideal collaborators will be highly involved in campus life outside of the classroom already. Consider: who do you know that seems genuinely interested in supporting students? Who has participated in programming outside of standard work hours? Seek those people out. Even if they're lacking in topical connections to the LLC theme, they can definitely make up for it with dedication and involvement.
What do collaborators do?
Faculty may initially envision that their involvement in the LLC would mirror their in-classroom experiences, including giving lectures to dutiful students. So you'll have to convince them that while imparting academic knowledge may play a part in their involvement, their primary focus will be to humanize faculty to students.
To this end, a large part of the expectation for collaborative involvement is engaging in informal interpersonal interaction and participating in social programming. There may be educational or experiential programming in which faculty impart knowledge or demonstrate subject matter expertise, but even in these circumstances, the focus should be on relationship building.
Students who interact with faculty in this way are much more likely to feel comfortable approaching faculty for academic assistance. In this way, it may be a good idea to utilize the term "mentor" in student-facing information about campus collaborators.
How to make the ask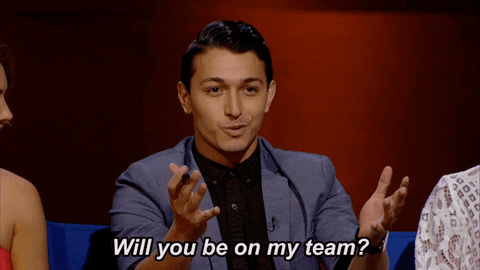 When approaching faculty, the cardinal rule is to always go beyond in upholding your end of the bargain. Offer to meet on their side of campus or even in their office. Bring research about the benefits of LLCs for students and for faculty and staff to help convince them. Junior faculty may worry about the time commitment, so you should research whether or not involvement with an LLC counts as university service, and therefore can be part of a tenure application. And if all else fails, who doesn't love a little res life swag in the form of apparel?
One additional tactic you may have up your sleeve is to solicit the help of any faculty who are currently involved in communities or are serving as faculty-in-residence. Ask them to consider inviting their colleagues to LLC events in order to get a taste of what interacting with students outside of the classroom can be like. This can be the stepping stone for apprehensive faculty in getting them more comfortable with such student interactions.
In my experience, many faculty are reluctant to engage with students in a residential environment, either because they envision residence life looking like something out of Revenge of the Nerds or because they feel that their presence in the residence halls may be seen as inappropriate. Faculty partners who are already engaged in residence can serve as faculty whisperers, coaxing their colleagues to brave the wilds of the residential community — where they'll discover that their fears are unfounded.
You may find SApros and other professional campus staff easier to entice than faculty, as the former folks may have experience with residential programming already. Or you can rely on personal relationships and mutual friends to do the convincing.
Oftentimes these colleagues are looking for students to target their services to. Participating in LLCs is a great way for faculty and staff to build relationships that will entice students to participate in programming elsewhere. Such connections make it more appealing for students to seek out faculty during office hours and to utilize other student services across campus.
Involvement with LLCs can help faculty and administrators create relationships with students — which can boost program attendance, aid in recruitment for academic programs, and contribute to the collaborator's job satisfaction, all while providing the benefit of out-of-classroom and out-of-office engagement with faculty and staff.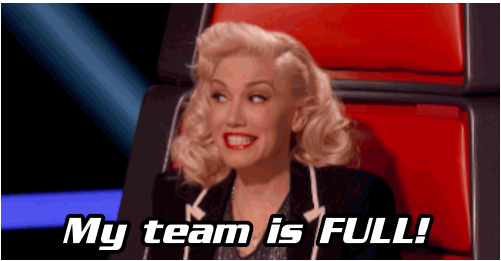 How have you created unique LLC partnerships? Tell us your stories of success @themoderncampus and @Russcular.