The offices of wellness and residential life go together like peanut butter and jelly: Natural partners, a good pair, a pretty perfect combo.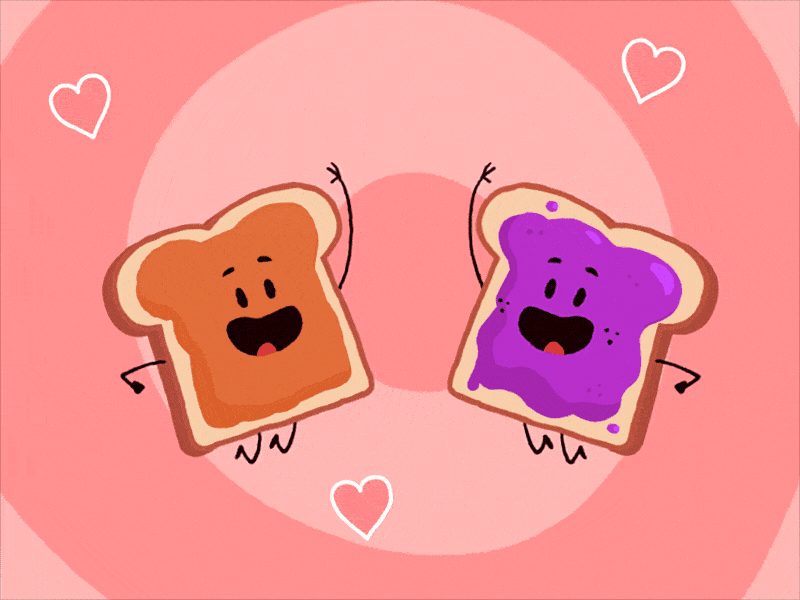 There is a long-standing partnership between these offices, and for good reason.
Research shows that living on campus is good for students and can contribute to persistence, retention, and related student success measures. Part of this is due to the centrality to campus resources, like wellness and health promotion, the library, computer labs, and other support facilities.
Perhaps the most commonly utilized way of bringing wellness to residential life is through wellness educational programs: Programs on nutrition, sexual health, or alcohol. They're often an hour or less, interactive, incorporate a fun game or team-based format, offer prizes and, of course, pizza.
Resident Assistants (RAs) might submit a program request for wellness peer educators come to their residence hall to provide a presentation, get their residents to come out, and provide food to entice attendance.
This works, but it's not enough.
In reality, it's a small net to throw and one you'd have to throw a lot to reach all student residents.
If you're interested in new ways to bring wellness to residential students or are curious about additional ways residential life and wellness can work together, read on for ideas to expand the reach of wellness in your residence halls.
Health

Promotion
Health promotion: The process of enabling people to increase control over, and to improve, their health. It moves beyond a focus on individual behavior toward a wide range of social and environmental interventions.

– The World Health Organization
Keeping this definition in mind, the goal of health promotion is to encourage positive behavior through educational content and advertising. Such efforts, like social norms campaigns, aim to affect cultural change and create a healthy environment through targeted messaging. While this is helpful to educate and increase awareness for all students, it is especially ideal to share in on-campus living spaces.
Social Norms Campaigns
Building social norms campaigns, other campaigns, or wellness information into online bulletin board kits that RAs can use is an excellent example. This proactive health promotion approach wins over RAs by making their job easier (the creative challenges of thinking of and designing a monthly bulletin board are real), while also allowing health promotion staff to craft messaging and content you want to get in front of student residents.
Other wellness efforts may be campus-wide but lend themselves well to effective health promotion in residential living spaces.
Examples here include sober ride and related programs available on campuses (check out CHEERS at Mizzou or SURE Walk and SURE Ride at UT Austin). Advertising programs like these in residence halls not only promote health and a culture of respect and safety, but also aim to keep the community safe. It is especially important to keep this information in front of students during those high-risk first six weeks of the semester.
Connecting students with this information while they live in the residence halls can also ensure they are adequately educated about student resources if (and when) they move off campus.
What's another example of a campus-wide health promotion effort where you can include residential life? Check out UCSB's "Why The Fruit" program, which can be adapted to include residence halls or select common spaces. Or, collaborate with housing, campus dining and/or your campus food pantry to promote healthy options.
Social Media
Lastly, social media can be an excellent way to promote health and connect with student residents photos and posts about the healthy options in the dining halls that day, students engaging in healthy behavior in and around housing (exercise, studying, cooking a healthy meal, spending time with friends, etc.), or the great turnout at your last peer education program in the residence halls are other great ways to amplify the positive behavior students are choosing and encourage more of the same.
Direct

Education

Peer education programs in residence halls are the staples of our programming playbook. The value of students learning about wellness from their peers will remain timelessly effective, but even this traditional means of programming now includes an array of options.
Don't Cancel Class
Faculty may, for example, work with their health promotions department to bring peer education programs into the classroom as a "don't cancel that class" solution. This might be provided strictly by the health promotions department, or there may be a broader student affairs service that includes options from health and wellness. Faculty may also request these programs for a different way to cover a topic already scheduled in their syllabus.
This is an especially great fit for first-year class requirements or life skills-based classes that cover stress management, healthy relationships, etc. (Some of these classes are held in residence halls themselves). Relatedly, many housing departments provide wide-scale, comprehensive First-Year Residential Experience (FYRE) efforts, where wellness staff can get involved and provide education in a variety of different ways.
Trainings
Other wellness educational options that can be great to make available to residential life (either as programming for resident students or part of RA training) include bystander intervention training like Step UP! or TIPS (Training for Intervention Procedures).
Lastly, while university-required online wellness courses like AlcoholEDU (with programs for first-year students and ongoing students) or MyStudentBody are typically mandatory for all incoming students, wellness staff can create partnerships with residence life to ensure student residents understand the requirement, share related resources, or provide follow-up programming or information.
Partner with

RA Staff

The best bridge between your wellness education department and resident students is the Resident Advisor (RA). Providing wellness resources that RAs can use in their work demonstrates efforts to support them and doubles as a way to help make their job easier while also building pathways to get this information in front of resident students.
Passive Programs
There are "passive programming" ways to do this, such as creating your health promotions lobby as a one-stop-shop "Free Resource Area" designed with RAs in mind. Have flyers, brochures, and other information clearly categorized and easily accessible so RAs can stop by in between classes to pick up items for their next bulletin board or event. If RAs know they can get everything they need in 10 minutes between classes without much fuss, they are more likely to use the service. A variation of this is to feature online brochures on your website.
Online Resources
Similarly, including a "wellness topics" section to your website with curated links, tips for health issues, or a combo of both along with campus resources, is an anchor resource that health promotion staff can build and provide for RAs. Of course, this bank of information stays available to everyone who visits your website looking for information as well. UC Davis goes one step further with their rich and impressive Self-Help Library, with links for podcasts, apps, and more, giving RAs lots of options at their disposal.
Other Resources
There are also broader resources you can make available to campus, but strategically position for RAs to serve their needs. For example, a "things to do" resource, featuring alcohol-free, fun things to do in the area, can be of interest for any student looking to get off campus and explore their surroundings. However, it can be positioned to RAs as an already vetted list of options for fun day-trips with residents or additional programming options. A campus-wide service like Wellness InSTALLments can also become a library on your website not only to keep recent editions accessible to everyone but also so RAs can print InSTALLments to include in their monthly bulletin board.
Think Beyond

Pizza

Pizza and programs are a go-to standard, but what else is there? If you're looking for something new for this academic year to connect with resident students, there are multiple ways to meet students where they are. (Indeed, Wellness InSTALLments on the back of stall doors are proof of that).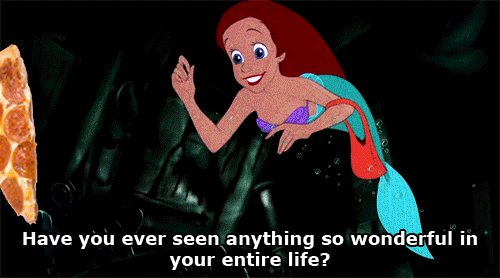 Be Present
Tabling events or hosting/being present at other campus events allow health promotions staff to engage with student residents on their way to class. Examples here include tabling during campus farmers' markets, hosting a resource fair, or topic tabling, either on the main campus or in residence hall spaces.
Outreach programs like Cash Cab are also options to connect with students who may not otherwise stop by your department for a brochure or attend a program. Securing health-related apps like iDrinkSmarter for your campus is another way to engage with resident students as well as the campus community at large.
Wellness staff can also engage commuter students with efforts like relaxation stations or nap pods on campus. Institutions like San Diego State University are thinking broadly about wellness with efforts like their Live Well Aztecs campus coalition, described as, "A collaborative effort of campus departments working to coordinate programs and services to support healthy, balanced lifestyles at SDSU." They also create interest with Mobi, a mobile demonstration kitchen that makes for instant programming success in residence halls or elsewhere.
Co-Curricular Options
Many institutions are going the way of Living Learning Communities (LLCs) with a health or wellness focus, but for some, that's just the start.
George Mason University, for example, offers not only a Mindful Living LLC but also a minor in well-being and related courses. The University of Vermont also takes it to the next level with a comprehensive effort called "the Wellness Environment." This initiative includes the WE LLC, the WE app, a minor in behavioral change health studies, and a Healthy Brains, Healthy Bodies class.
Sober or substance-free residence halls are not necessarily anything new, but the opportunities for collaboration between residence life and health promotion here are endless. Then, while collegiate recovery has been an area of work for some time, recovery housing is now becoming available on campuses. This effort creates a campus living environment for students where everything in it supports recovery, whether from opioids, alcohol, or anything in between.
". . .schools with established programs, like Texas Tech, Augsberg, and Rutgers, report sobriety rates of around 95 percent and grade point averages of 3.0 or higher. The universities also see a benefit in lower healthcare and property damage costs."

— Source: "On-Campus Recovery Housing – Does it Help Students Stay Sober?"
Partners here would include those from the campus and community, but would most definitely be anchored with housing and wellness staff.
Lastly, through the American College of Health (ACHA), the Healthy Campus program (originally Healthy Campus 2020 and will soon become Healthy Campus 2030) is another organized effort for campus wellness that includes efforts to build wellness pathways to resident students. Currently, over 60 institutions are "Healthy Campus Partners."
Does your campus have any outstanding efforts to connect wellness to resident students? Have an amazing wellness and housing collaboration to share? Let us know!
In the meantime, check out these 30 schools promoting healthy living on campus for additional inspiration.