On top of the challenges students are enduring this semester, many are also supporting their families back home. This might involve childcare, meal prep, and even financial assistance.
While we may not be able to fully alleviate the weight of responsibility for our students, we can strive to help by providing them with guidance. By now, you are probably a pro at time management and stress reduction. So let's get into the weeds a bit and focus on a particularly confusing and overwhelming skill for our students: Money management.
Many students are not taught about budgeting before they arrive to campus. Add in unexpected (or expected) family hardships, and you've got students scrambling to make ends meet without direction or advisement.
I believe we can help. Here are some tips and tricks we can share, creative ways we can introduce these financial topics, and simplified approaches we can suggest so our students get more time back to be, well, students.
Tips & Tricks
1. Get the free apps
There are many great apps that can help students manage their incomes, expenses, and savings. The ever-popular Mint app connects directly to a user's bank account and updates transactions automatically. Users can also set up as many budgets as they'd like to keep track of things like car payments, food bills, or academic purchases.
My favorite feature, though, is Cash vs. Credit, wherein credit balances are compared to the cash available to pay them off. This helps prevent overspending, which is a common tendency when swiping a credit card.
While it's important to track spending and manage bill payments, saving for future expenses is critical, too. Dollarbird will monitor spending via a monthly calendar and, as a result, forecast potential opportunities to toss money into savings. When you don't plan for excess money, it can be tempting to spend it in unproductive ways. Dollarbird gives every last cent a role to play in your students' wallets.
2. Use the student discount
Student IDs provide more than access to residence halls and dining facilities. Flashing the card can also lead to deep discounts — not just at the movies or clothing stores, either.
For example, Apple and Microsoft have student specials which could be helpful if your student's computer crashes or they're in need of specific software. Companies like Allstate, Geico, and State Farm also give insurance discounts. Additionally, Sprint, Verizon, and AT&T can offer up to 10% off the monthly bill.
You can find a comprehensive list of other companies offering great student perks here.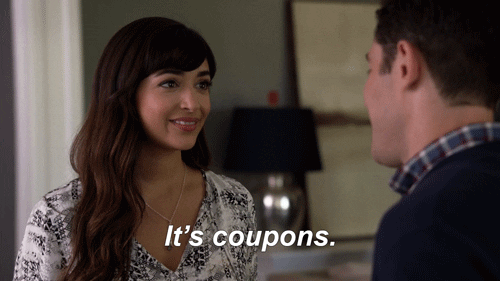 3. Review scholarship and grant regulations
Some scholarships and grants can only be used for tuition. However, others allow students to allocate the funds toward things like living expenses or textbooks.
Encourage your students to read the fine print carefully to see how they can stretch that free money further. We know that those inconspicuous sentences can be confusing, though, so connect your student with a financial aid officer for additional guidance if needed.
4. Speaking of free, seek out available resources
Whether it's a food pantry on campus, a clothing swap program, or a student hardship fund, many institutions work to provide financial aid to students in need. A careful budget coupled with emergency assistance can help students and their families get on their feet in the midst of unforeseen circumstances.
It might be helpful to highlight these resources casually on your office's bulletin board, at the start of a meeting, or on the department social media pages. That way, students don't need to feel embarrassed by their need.
Financial

Education
5. Make it approachable
The last thing your students want is another lecture on spreadsheets. They get enough of that in Finance 101!
So, make money fun by creating TikToks on things like how to save an extra 20 bucks each month, cost-cutting techniques to lower utility bills, or places to look for free services. Or, offer free, budget worksheets. I found some great ones here, or here, or you can always turn to my trusty friend Pinterest!
6. Make it accessible
Your students are probably not going to go out of their way to learn about budgeting. So, bring the knowledge to them.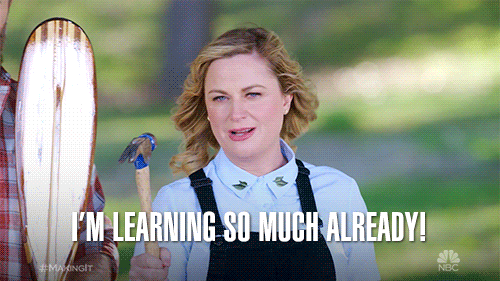 Consider making budgets the topic of your next professional development lunch. You could also bring it up in your next one-on-one by sharing a great financial resource you came across and asking if they might be interested in having you share it with them.
Lastly, it couldn't hurt to host a virtual program wherein you bring in an expert to talk about student-specific suggestions for spending and saving. This could be an engaging finance professor or a financial advisor from a local bank.
7. Make it applicable
401Ks, Roth IRAs, and CDs are concepts that your students might not be ready to grasp yet. In fact, I don't even fully understand them.
While it may be tempting to talk about investing and planning for a fruitful financial future, sometimes students just need the bare bones. How much should they be paying for rent? What is an acceptable amount of money to spend on entertainment? How will they know if they're being overcharged for groceries or car maintenance? Keep it simple and bring it back to their current life situations.
Simplified

Approaches

8. Double dipping is allowed

Students are notorious for doing things in silos. Homework fits into one part of the day, classes another, and then work, socializing, and self-care find their individual spaces, too.

In order to maximize time spent making money, encourage them to seek out jobs that may allow them to do some reading throughout the shift. Think positions like office assistants or library attendants.

Self-care can blend into work, too! Connect your student with a dog-walking gig so they can get some puppy time, fresh air, and a little extra cash. Or maybe they're a regular at the gym and can teach short training sessions.
9. Be resourceful
Students shouldn't spend hours on job sites or meeting with the financial aid office. Their time is already so limited. Instead, they should maximize their talents and passions from anywhere.
Fiverr allows its users to create a "gig" through which they can offer a service at any price point – such as writing blog posts, recording voiceovers, or designing logos. The platform is free to use, though they do take a small percentage of the service price. Students can take a similar approach through apps like Thumbtack and TaskRabbit.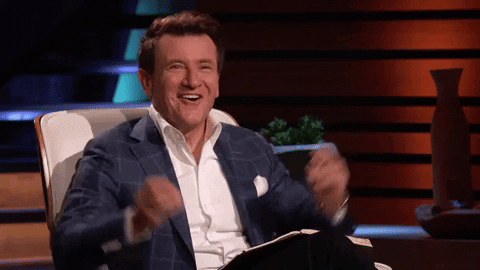 As we equip our students with money-saving and money-making tips, it's important to remember that our conversations should always be rooted in grace and intentionality. We should do our best to empathize with their responsibilities and guide them only if they're in a place to heed our advice. For some students, money talk is exhausting and uncomfortable. As always, start by learning more about your students' backgrounds and then jump in to offer support.
Thoughtfulness is priceless, after all.
How have you helped students budget and manage their finances? Connect with us on Twitter @themoderncampus.