When it comes to planning programs for commuter students, you should treat every program like it will be a high-impact one.
Between juggling their classes, work, traveling, and taking care of their families, commuter students may not have a lot of time left to attend campus programs. That is why it is so important to honor the time that they are investing whenever they do attend one of your programs.
Although the commuter population on each campus is different, there are a few tips that can help almost any student affairs professional boost attendance at commuter programs:
Design programs that require a minimal time commitment.

Students may not be able to spend an hour at an event, but they might stop by a table for a few minutes for a make-and-take craft or giveaway. Similarly, programs like expos and field days are commuter-friendly because students can stop in for a portion of the program and still find value in it.
Go to where the students are.

Again, time is of the essence, so don't make students travel across campus to get to a program. Whether through

surveys

,

focus groups

, or crowd watching, find out when and where commuter students like to congregate. Commuter lounges, libraries, dining halls, and the lobbies of academic buildings are all places wherein your commuter programming is likely to make the biggest impact.

Get programs on students' calendars.

While social media and SMS marketing are great for last-minute pushes to increase attendance, a commuter student may not want to go to the event if they learn about it after they've already traveled back to their home for the day. So, regardless of what

marketing methods

you use, be sure to publicize commuter programming early enough for students to put it on their calendars several days in advance. Try using a weekly or monthly programming model since predictability is a form of marketing in and of itself.

The following program ideas make use of these tips and can turn your programs into something great that commuter students will be willing to invest their precious time in.
8 Ideas
1. Preferred Parking Raffle
One of the biggest concerns for commuter students is getting to campus early enough to get a convenient parking spot. But, what if they had a parking spot reserved for them, located in a spot on campus that was close to their classes?
Check with your parking office or public safety department to see if they would be willing to offer a reserved parking space as a raffle item. How students enter the raffle would depend on the objectives of your department. It could be by filling out a survey, signing up for your newsletter, or following your department on social media — just to name a few possibilities.
They could enter the raffle by stopping by your tableing location or you could keep track of new survey entries, newsletter subscribers, and social media follows that occur during the raffle period.
2. Green Commuting Expo
Carpooling, public transportation, and biking are all commuting options that could reduce students' carbon footprints.
To raise awareness of these options, you could host a Green Computing Expo in which you provide information about nearby bus and commuter rail stations and campus bike racks.
If your department has the budget, you could raffle off bus passes or gift cards to a bike shop. This should help generate excitement for these green options and boost program attendance.
For students who want to carpool but don't know who else is interested, you can help facilitate the process. During the expo, set aside a time for these students to gather together. Have them write what part of town they are traveling from on their name tags so that they can find potential drivers and passengers. Scatter some ice breaker questions around to jumpstart conversations.
You could make this program virtually by having students join a staff-moderated Facebook group about carpool pairings. Alternatively, students could use one of these rideshare apps to find rides.
3. Winter Care Packages
Commuting during snowy or icy weather can be one of the most annoying aspects of being a commuter student. Putting together some winter driving essentials to give away to students could earn you some major brownie points.
Here are some ideas for giveaways:
Windshield ice scraper and snow brush combo

Windshield de-icer spray

Lock de-icer

Telescoping car shovels (has a deep scoop that's great for removing snow from around tires)

Winter gloves

Wool socks

Scarves

Hand/foot warmer packets

Insulated travel mugs
Many of these items can be custom ordered to be branded with your department's logo.
To preserve your supply, you may want to post a sign informing students that they are each allowed only one of each item.
Make the most of tableing while you have students' attention by encouraging them to follow your office on social media.
4. Lunch With Your Advisor
It can be difficult for a student to find time to meet with their academic advisor during normal office hours. One workaround is to partner with your academic advising office to offer drop-in hours in the dining hall. This way, students don't have to travel far to ask questions. Plus, the informal environment may be less intimidating.
Ideally, your department should offer to pay for the advisors' lunches and help with the marketing effort. If you or a student employee are good at graphic design, you could design eye-catching signs that draw students to the advisors' location in the dining hall.
5. Family-Centered Events
Time with family can play a unique role in commuter students' experiences at college, especially for those who live at home with their parents, guardians, spouse, or children. So, rather than making them choose between coming to a campus event or spending time with their family, build family-centered events into your programming model.
A family-centered event could be a field day that has yard games that even small children can play, like bean bag toss or horseshoes. Other ideas include movie screenings, Bingo, trivia nights, and magic shows.
You don't have to market these events as for "commuter student families only." Instead, a side effect of marketing these events towards all students is that families of commuter students are likely to attend because they live closer to campus than the families of residential students.
6. Morning Mingle
Free breakfast and coffee can be a welcome addition to a commuter student's morning after their early commute.
If you wanted to turn the program into a monthly series, consider inviting a different student service department (like accessibility services, tutoring, or the health center) to sponsor the morning mingle each month. Representatives of the department could bring information about their services to the event and be available to answer questions.
7. Renter Safety
Do students who are renting off-campus apartments know how to identify possible safety hazards?
If not, professionals can help by informing students of issues to check for, such as those outlined in this walk-through checklist from The Ohio State University. Examples from this list include lighting concerns, fire safety, burglary prevention, and maintenance policies. Check with your local fire department or housing authority to find out if they can give a presentation to students on any of these topics.
It also wouldn't hurt to inquire if these municipality partners have a budget to give away safety devices — such as bike locks, smoke detectors, and door braces — to students.
8. Off-Campus Living Info Sessions
For students who have decided to live off-campus after having lived on-campus or are transferring in from another institution, finding an apartment can be quite challenging. It can be overwhelming to sort through all of the information that they need to know.
Offering a series of informational sessions throughout the spring and summer on topics related to finding and living in an apartment can ease some of that stress. During the summer, you can switch to a webinar format.
Some potential topics include:
How to find apartment listings and judge if the property owner is reputable

How to understand and negotiate a lease. (For example, do students know what a security deposit is for or what happens if they miss a rent payment?)

How to furnish an apartment on a budget
The end of each session can be designated as time for meet-and-greets wherein students who are looking for roommates can connect with each other. If a student misses a session, no worries. Encourage them to join your institution's commuter student Facebook group so that they can continue their roommate search.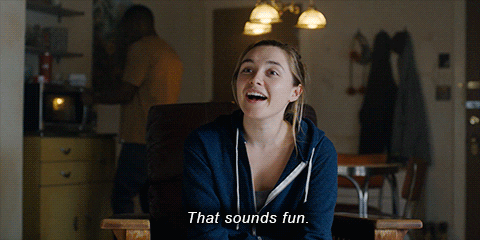 Creating opportunities for commuter students to get involved is an important part of a professional commitment to equity and inclusion. It's not enough for programs to be marketed as "for commuter students;" they need to be structured in such a way that demonstrates to students that professionals understand the reality of balancing classes, work, family, and travel time.
What have been some of your most successful commuter student programs? We'll love to learn from your ideas! Connect with us on Twitter @themoderncampus and @JustinTerlisner.