The intersection of student success and civic engagement has been studied more and the results are clear — there's a positive correlation between civic engagement and several success indicators, including retention.
We know that students want to be engaged and make an impact in their local community, and to some extent campuses are responding by folding civic engagement into the curriculum, but otherwise, it's up to student affairs to facilitate these opportunities in a meaningful way.
Interestingly enough, there's a growing gap between what students (and faculty) actually want, and how campuses are responding.
Administrators overestimate both their responsibility in contributing to a larger community and their actual promotion of awareness of social, economic, and political issues on both a national and global scale. The gap between administrators and students is the biggest (54.8% and 45% respectively) when asked about the contributions to the community being a something the campus at large values and promotes. Further complicating these numbers is the discrepancy between freshmen (50.5%) and seniors (41.1%).
I'm sure I wasn't the only one who read that and just nodded, empathizing with the growing frustration seniors have with their ability to create change through campus bureaucracy. Students often feel as if these larger, institutional commitments to civic change were simply lip service aimed more at recruiting students and donors than critically challenging the systems that keep us from making an impact.
The piece of this research that's the most fascinating to me is where the student affairs professionals come in. Student affairs professionals prove to be the best allies to our students in helping to facilitate the change they desire to create, and also are the most critical of the campus' commitment to civic engagement in every aspect.
The challenge for student affairs offices — be that in service learning, civic engagement, or typical student activities offices — is that civic education is being gutted in high school programs, so students are coming to college with dreams of making an impact without the tools and knowledge to do so.
Still, creating meaningful civic engagement opportunities isn't impossible. Reinventing the wheel is never fun, so we've pulled together a host of programming ideas to help get you started.
Partner up!
I'm a collaborator at heart, so I always start off by asking myself "who can we bring in on this to make us even more successful?" With civic engagement and education programming, I always started off with a list like this:
Student organizations:

SGA
Organizations that have a political, leadership, or community-oriented focus, including:

College Democrats/Republicans/Independents/Green Party/Libertarians/etc
Circle K, College Rotarians, Honor Societies
Fraternities and Sororities

Statewide SGA organizations (sidenote: These types of organizations are incredibly powerful, and often work closely with the state-level leadership)

Departments:

Other departments within Student Affairs:

Civic Engagement or Service Learning
Residential Life
Careers Services (think: careers in public service)

Academic departments:

Partner with the Political Science department to host voter registration and education events
Partner with the department of Agriculture, local farmers, and elected officials to host an event focused on current agriculture and nutrition legislation.
Partner with the Civil Engineering department to host a forum with city commissioners and engineers to discuss city planning and your institution's role.
If you're working on campus beautification, bring in the students from the school of Art to lead a forum with campus planners.

Community and National Organizations: When it comes to voter registration and education, there are tons of national and local non-profits that can help out with everything from event planning to providing volunteers. I've previously done work with Forward Montana (part of the Alliance for Youth Action), the League of Women Voters, and the American Association of University Women.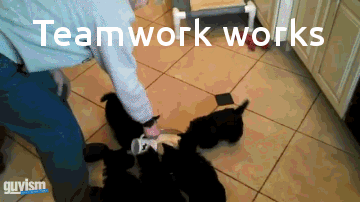 Brainstorm Some Programs
Once the partners are lined up, it's all about agreeing on goals and learning outcomes of the different programs, and what each organization will bring to the table. Especially when founding new partnerships, it's imperative to set clear expectations so nothing slips through the cracks.
To get your brainstorm started, here are a few event suggestions:
Hosting candidate forums on campus:

Identify local elections that will have a big impact on students, and work with community organizations and campaign staff to host a forum (or a debate, though I prefer forums) on campus. The important details to remember here:

Structure: Do you want it to be debate or forum style? There are different set-ups and procedures for both.
Moderators: Do you have trained moderators on campus or will you have to reach out to community organizations for those?

Pro-tip: If you can't find moderators in your political science department or elsewhere on campus, the League of Women Voters always providers moderators for campus forums, free of charge.

Questions: How will you structure audience questions? Will you crowdsource them all beforehand and have your staff pick the best ones? Will the forum have a theme, and students will arrive and write their own questions on notecards?

Note that depending on the election, candidates may want to have questions in hand prior to the event.

Staffing: You'll

typically want a staff of volunteers to help with greeting, question collecting, timing, ushering, running mics for questions, and a few "floaters" for any unforeseen circumstances.

Filming and press coverage:

Will you invite local news to cover and stream the event? Do you have a hashtag created? I love live-tweeting forums, and it can be a great way to engage students and community members who couldn't make it.

Speed candi-dating:

This is a great non-traditional set-up that lets you learn more about candidates in larger races or if there's a lot of issues that you'd like to cover. These are typically more effective during primaries, and you should aim to keep answers more direct and well-timed. The considerations here are mostly similar to the ones above. Additionally Make sure you have strong moderators and timers, because with less time and more people, they'll help to set the tone and ensure the event is successful.

Bring legislation and campus issues together for educational forums or panels:

In the past few years, there has been growing concern about a number of national issues that have been amplified on campus.

Gun safety:

Bring local legislators who have sponsored gun safety legislation on both sides and set-up a forum with policy-oriented faculty members.

Reproductive Rights:

Partner with student groups focused on reproductive rights and invite state legislators and health policy experts to discuss the implications of recent or upcoming legislation for students.

School-to-prison pipeline:

Host a screening of

Netflix's 13th

and have a panel of professors and local leaders on education policy to discuss how students can impact change.




Netflix has waived the licensing fee for educational screenings of 13th — so there's no need to worry about hefty screening fees.

Health care:

Work with pre-med student organizations to invite health policy experts, legislators, and pre-med faculty to discuss the ramifications of local and national changes to health care policies.

On Election Day:

Identify polling places in the area and take caravans, or get funding for busses to travel together.
Make your on-campus polling place the place to be!

Go beyond just stickers — deck it out in party gear, have snacks, have volunteers outside to hype it up and cheer students on as they go in.

Prepare student volunteers with the basic info they need to know about elections procedures, especially what voter identification is needed and how close campaign materials are allowed to the polling place.
Dreaming of Election Day
As I write this, I'm double checking my wallet to make sure I have my voter ID card and I'm reminding myself to make sure I'm signed up for vote by mail this year.
It's a month early, and you could say I'm anxiously awaiting my time to shine! But the reality is, as much as I love election day and voting (and getting my sticker, obviously I'll need to tweet a picture) I get so excited because all of my community engagement throughout the rest of the year is just a build up to Election Day.
I spend time each week with local students, helping them to understand the process and the issues, discussing the impact certain pieces of legislation will have on their safety and wellbeing, and serving as an advocate for the candidates who embody my values.
After all this work, when the day finally comes and has a little transactional value placed on my civic engagement efforts, it's exciting.
As campuses expand civic engagement programming, it's my hope that we'll awake the sleeping giant and students will become more confident in, and excited about, these same processes. And even if they don't love voting nearly as much as I do, it's ultimately an important way to improve student success and their wellbeing, so I hope they're at least happier.
What pre- and post-election programming do you have on the books? What partners are you most excited about working with to facilitate these opportunities? Let us know it all goes, and send us some pictures of your events @themoderncampus using the hashtag #PresenceAtThePolls!