There's no doubt about it: The days of posting flyers on bulletin boards and sending out email blasts as the sole means of promoting events are numbered.
Sure, students may glance at a creative ad while they're waiting for the elevator, but it's not likely to entice them in the same way that a social media post would.
Many of us know this already, and as a result, have learned how to use Facebook, Twitter, and Instagram as marketing tools. But social media trends continue to change, as do the ways in which students interact with our departments and initiatives.

Although it's tough to keep up, I always try my best to put myself in their shoes. We expect students to learn all of our institutional acronyms, right? Well, I view social media fluency as a means of understanding their language.
Are you far from fluent in this language? Don't worry; I'm here to break it down for you! There are some amazing new platforms and marketing tools out there that can help us better connect to our students — namely TikTok and Instagram Live.
I'm going to tell you more about them and help you brainstorm creative ways to utilize them.
Why Students

Love Them

TikTok and Instagram Live are picking up steam on the social media scene. Both of these platforms are providing new ways for our students to interact with one another and the world around them.

But what exactly sets them apart? I asked some of my students, and here's what I learned:
TikTok:
It's an escape from the stressors of college life. TiKTok, with its comedic and musical videos, is a place of mindless positivity and hilarity. It's a great way to digest entertainment, as little mental capacity is required to scroll through short video snippets.

It's cringey in all the right ways. Our students love to know that someone else is just as awkward as they are. There is a sense of relatability that comes with seeing someone make fun of themselves. Community through laughter is a welcomed outcome of their shared TikTok space.

The content is broad yet calculated. There is a strong algorithm on the TikTok app that curates personalized, continually updated feeds based on each user's interests. You might, for example, open the app to a video of someone baking an easy chocolate chip cookie recipe and then swipe up for a video of a dog coming out of a Pringles can. Students appreciate the variety and the ability to seamlessly jump from genre to genre.
Instagram Live:
It's interactive. Once you've tuned in to a live Instagram stream, you can submit questions, comments, and reactions in real time, allowing for instant communication between the content users and host.

It feels more personal. When communicating via Instagram, you meet the students in a space where they're comfortable. Interacting doesn't require standing at a microphone or writing a lengthy email. Instead, students can log on and get their information in a place where they're already posting game day photos.

It's relational. Students can see what decorations or photos you have up in your office and get a sense of your personality by your video hosting style. That helps build a stronger sense of community and trust. Students can see that you are being your genuine self, which is much harder to convey via stock emails or chat templates.
How to

Use Them

There will always be some growing pains when learning new things. But fortunately, TikTok and Instagram Live are user-friendly platforms that only require a bit of practice.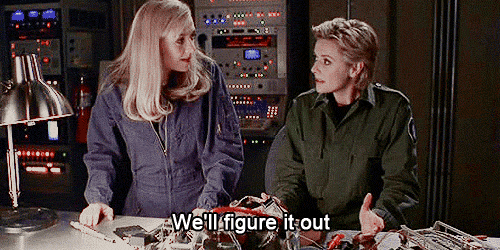 TikTok:
If you're interested in gaining a better sense of what sort of content your students are enjoying, use the Discover feature. It'll show you what's trending.
As you continue to view certain video genres, similar content will pop up on your home page. You also have the ability to "like" videos or follow your favorite creators. You'll see these options to the right of the video. Clicking the plus sign will allow you to follow the creator, while the heart icon indicates that you enjoyed the content. Clicking either of these will also bring more of that content to your home page.
Once you've familiarized yourself with the platform, it might be time for you to make your first TikTok! (A little user insight: TikTok is both the name of the platform and what you'd call the video you're creating).
I'll offer some insight on what sort of things students may want to see from you soon, but, in the meantime, here are some great guides on the technical aspect of making a TikTok:
Instagram Live:
I can assure you that this Instagram feature has less of a learning curve than its friend TikTok. You'll be ready to go live in just a few clicks!
Start by clicking the camera icon in the top left corner of your account. Then, scroll left until you see the Live option. Your live video will begin as soon as you hit record. Easy enough, right?
While it's simple to access this feature, I have a few tips for making the recording smooth and entertaining.
First, make sure you have a secure WiFi connection. If you'll be broadcasting to hundreds or thousands of people, a home network may not be strong enough. So, it might make more sense to do your live video on a college campus that has an infrastructure to support multiple devices in use at once.
Next, give your viewers a few minutes to log on. Once you hit the record button, your followers will be notified that you are starting a live video, but it might take them a few minutes to find a quiet space or pull out their headphones. So hold off on officially starting until the growing view numbers starts to slow down. (You'll be able to see how many people are tuning in, at any given moment, on the top right of your screen.)
You can certainly welcome your viewers and tell them you'll be getting started soon but hold off on the critical content until you've reached peak viewership.
Another cool feature of Instagram Live involves bringing someone else into the video with you from wherever they may be across the globe. So, for example, maybe your director of study abroad is leading the video and a student who is currently abroad in France also joins to offer their perspective on the program. You'll be able to add them in to your live once they have entered as a participant.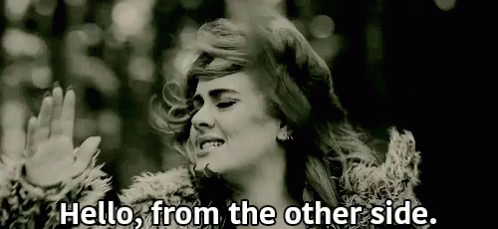 Lastly, I suggest having someone keep track of any questions that are coming in via comments from attendees. It could be overwhelming to answer all of them at once, especially if you have a lot of folks tuning in. If you have someone helping you — ideally across from your desk, out of view from the camera — they can jot down the best questions and pass them off to you as they trickle in.
Another quick note: You can turn off the questions feature. Students love the instant interactions of live videos so I wouldn't recommend doing this unless you receive hateful comments or angry questions that you'd rather be able to respond to one-on-one, off-camera.
Creative

Uses

Okay, so we've talked about why students love these apps and the technicalities of using them. Now let's get into the fun stuff, shall we?

We're adding these apps to our devices because we're hopeful they'll bring us closer to our students. But it's vital to be creative and intentional about how we go about it.

These online communities are sacred to our students. We must tread lightly as we produce content that is fun, informative, and relational. When we enter our students' social media spaces, we want to be as respectful as we would be entering their physical spaces. Producing too much content or getting too involved in their everyday activities may feel invasive.

But if you're calculated and mindful, students will hopefully encourage you to stay! That has certainly been the case at institutions like The University of Florida and IU Bloomington.
TikTok:
1. Join in a trend
As I mentioned earlier, there are many video trends beloved by students on TikTok. If you notice something is picking up momentum, consider recreating it. Students would love to see some of their campus favorites making their TikTok debuts!
The

"Oh Na Na" dance challenge

is very popular. Imagine your school mascot and president doing that out on the quad.

Many public safety officers are beloved by their students. Have them recreate the "Blinding Lights" dance challenge like

these officers

did.

The

Flip the Switch challenge

also took off. Think about a distinct go-to outfit for your student population (such as oversized t-shirts and Nike shorts) and a popular uniform for a staff member on campus (such as a favorite dining hall chef).
2. Film quick, informative videos
Create a TikTok on how to make a healthy microwave meal, or take students around the dining hall to show some innovative recipe hacks.

Do a fun tutorial on how to hang photos safely and easily on walls.

Cruise around in a university patrol car and highlight student parking options.

Empower your students to design their own video challenges! This is an easy way to drum up followers and inspire community. Remember, students enjoy the platform because of its relatability factor.

#FirstDayFails — students can upload videos of their first-day-of-school mistakes like walking into the wrong class or sleeping through their alarm.

#DormDiaries — students show off hilarious dorm happenings like a 3 am fire drill, abandoned french fries in the elevator, or free donuts at the front desk on the first day of finals.

#SquirrelSpotting or #CaughtTheCat challenge — showcase your beloved campus squirrels or cats doing strange things like eating a slice of pizza from the trash can, or sunbathing on a stairway railing.

Ask some influential student leaders to showcase your programs or products. We know our students love us, but they'd probably much rather see their peers.

Show off the new laundry machines — helpful during room-selection season

A virtual campus tour with a student ambassador — great for prospective students as they're the

most common users of TikTok

Preview of upcoming drama and dance performances —. students could act out a scene at a notable spot on campus or participate in one of the dance challenges I mentioned earlier.
3. Instagram Live:
One of the most popular usages of IG Live is in providing information and conducting interviews. This could be applied in many different scenarios and divisions in order to get the face of your department out to many students.

Bring on the director of orientation to answer questions from students and families about the first-year experience.

Did a big event happen on campus? Pull in some leaders from your cultural centers to help process and answer questions.

If there are new machines or fitness classes coming to the rec center, demo the new offerings live.

Perhaps the football coach is away recruiting for the next season but the students would love to get to know them better. Hop on an IG Live together to allow students and fans to ask questions and interact.

Have you ever had a student try to plan a program in partnership with a faculty or staff member who couldn't make it to campus for the after-work-hours start time? IG Live could be the perfect solution. If folks can't come to the program, bring the program to them!

Invite a meditation professor to come on and lead a group of students in a mindfulness exercise.

Collaborate with an art professor who could lead an easy DIY craft project.

Have an academic advisor pop on to suggest some great courses to register for in the upcoming semester.

Students love stories. Encourage some great leaders from any program on campus (such as peer mentors or program directors) to do an

Instagram takeover

for the day, in which they upload stories to the Instagram page that highlight what they do on campus. At the end, have them start a live video and allow viewers to ask them questions about their experiences.

You could try this with other members of campus, too. A popular professor could take students through a day of teaching and research, or a student-athlete could take the audience on a trip to an away game.
Social media is a powerful tool. Though it connects us virtually, it has the ability to bring our communities together as if we were in the same room. This generation of students is highly active, both on social media and in the world. They are not passive observers. They want in on the action, and they are ready to engage with the content you provide.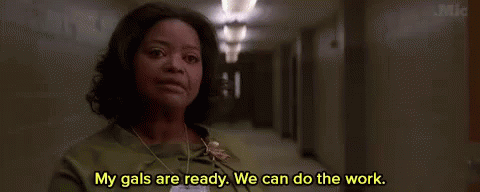 So let's do what we do best. Let's meet students where they are; Let's meet them online.

How have you utilized TikTok and Instagram Live to connect with students? We'd love to hear your stories and see examples! Tweet us @themoderncampus and @ChelseaMJordan_.