It's the start of a new academic year, which means students returning to campus, retreats, training sessions, and new assessment projects.
Of those things, assessment is probably the last one on your to-do list. Many SA Pros don't find assessment exciting. It may even cause anxiety, as if it's a monster lurking beneath a child's bed.

As your days get filled with meetings and events, it can be hard to make time to focus on assessment projects. Completing assessment projects might feel like additional (and cumbersome) work, rather than a perfect opportunity to share the work you're already doing.
Given common pressures to show evidence of student learning and to prove the effectiveness of student affairs programs, we need easy ways to embrace assessment.
So, how can you integrate assessment into your daily work?
First, you must understand the nuts and bolts of assessment. This is critical for making a shift in both perspective and practice.
What is

Assessment?

Assessment is the process of collecting data "for the purpose of making decisions and improving practice." It's different from evaluation, which is "any effort to utilize assessment data for the purpose of fostering institutional change or effectiveness."

Assessment is concerned with the what and the how. Think of what you want to find out. Then ask yourself, "through assessment, can I collect information to help me understand?"

You also need to consider how will you go about collecting information. You might send out a survey, hold a focus group, or look at pre-existing data — just to name a few methods.

Together, the what and the how will provide information that you can use to determine if students are learning, whether a program or event meets its intended outcomes, and how students are learning, growing, and developing.

Creating relevant assessment projects also requires understanding assessment's role within your student affairs department and the broader institution.
Assessment

Culture

A supportive assessment culture involves people talking about assessment at meetings and exchanging resources to make assessment happen.

Plus, there are individuals who understand assessment at different levels, including assessment lingo, assessment techniques, and the relevancy of assessment for the institution.

But what if a culture of assessment does not exist at your institution? Well, you can see it as an opportunity to be a leader and work towards building the culture!
There are likely other professionals who have a budding interest in assessment. Find these other assessment nerds and unite in your efforts! If your institution has an assessment committee, even if it's not within student affairs, reach out and express your interest. You can also ask your supervisor or co-workers to connect you with colleagues who love assessment.
Having someone to think out loud and to dream big with is key to infusing assessment into your daily practice.
There are many ways to approach assessment; knowing where to find assessment experts can help. In addition to connecting with assessment aficionados on your campus, utilize social media assessment groups, and our professional associations. ACPA and NASPA both have affinity groups with a presence on social media and online resources. Utilize them!
Prioritizing

Assessment

Now you have to figure out how to make time for assessment. I suggest scheduling time for assessment projects on your calendar. Don't let this get interrupted! Shut the door, get yourself into an assessment groove, and plan to make headway.

You'll need to prepare beforehand. Think about what you truly need to engage in.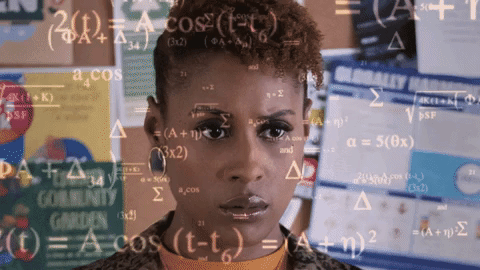 Start by spending 30 minutes, at least once a week, thinking about assessment. Think about questions and ideas. What are you hoping to learn through your assessment? Answers to these questions will become the building blocks of your assessment project.
Repeatedly thinking about assessment will make it part of your weekly routine — something you always remember to work on. If your office has too many distractions, speak to your supervisor about working from a different location, such as a campus library outdoors, or even from your home.
Also, make sure to update your supervisor on your progress. Talking about the project and bringing up ideas and questions will help them remember to follow up and offer support.
These tactics will help you incorporate assessment into the work that you are doing each day. It won't get left until the end of the year or semester.
Assessment

Strategies

Assessment is also easier when we work smarter, not harder. Consider the tools you can use for assessment.

Student engagement software is a great one. It can reveal event attendance data, telling you how many students attended open mic night or the homecoming concert, for example.

Yes, attendance information is assessment data! Think about what this information is telling you. If there was a high attendance, the event may have been popular and resonated with students.

Or, is the data telling a different story? Just because a lot of students attended, it might not have captured the right audience. For example, the event may have been geared towards commuters, but mainly first-year residential students attended.

When you look at the numbers, think about the story behind them. Numbers can be influential, but they don't always tell the whole story and should not be the sole focus of your assessment endeavors.

So, consider student learning as well. What was the takeaway from the event for students? For example, having Antoni Porowski from Queer Eye on campus as a speaker could be connected to learning about acceptance, tolerance, inclusion, or culinary arts. As students leave or enter the event, ask them to take a poll.

Technology is a great resource, but don't feel like you have to use it for the brainstorming stage. When conceptualizing a project, start with a pen and paper, or some Post-It notes. Jot down your ideas. Since Post-It notes are sticky, you can arrange them on a space, and move them until it makes sense.

Remember, do what works for you. Embrace assessment and move it off of your to-do list.

I've found that getting organized is a critical part of my assessment work. I'm a visual learner, so having spreadsheets and Post-It notes help me focus.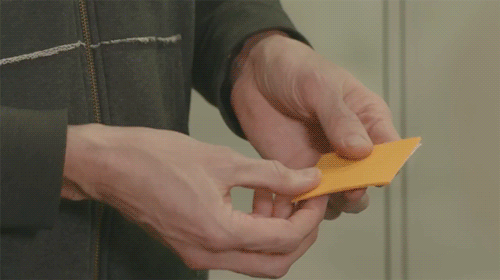 I start each assessment project by writing down keywords or phrases and thinking about how they connect. I then organize them in clusters on a wall, before entering the information into a spreadsheet, which provides an organized roadmap of what I want to assess, complete with due dates.
I also reserve time on my calendar. This not only helps me treat assessment as important work but also helps others see how much I value it.
How have you created relevant assessment projects? We'd love to hear your stories via Twitter @themoderncampus and @jasefitz.