Extended orientation programs can be a powerful mechanism to help increase student engagement and connectedness before students begin their first semester of college.
The data behind these programs have proven them to be immensely powerful. They can increase student engagement, retention, and even graduation rates, so it makes sense that they're on the rise nationwide.
Institutions have even seen as much as a 30% increase in first-to-second year retention among students who participated in an extended orientation program versus students who did not participate (Korduner, 2013).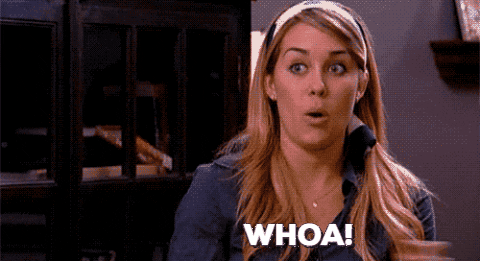 However, even with such powerful data backing these programs, extended orientation programs are often misunderstood by those who are not directly involved. If I'm being honest, there was a time when I misunderstood these programs as well, despite how much they changed my life.
I remember my first extended orientation experience clearly. It was a hot Thursday in late August in beautiful Johnson City, Tennessee. I was able to move in early due to participating in ETSU's Preview weekend (an extended orientation program). I was nervous — very nervous — but my mother made me participate in the program, saying it would be good for me and that it'd be a great way to make friends. As always, my mother was right.
After moving into my new home in Governors Hall, I made my way to the Culp Center Auditorium where the Preview opening ceremony began. We were broken into groups that we were to remain with over the weekend. During the weekend there were lots of fun and games, some serious moments, lots of learning, and of course, bonding.
I had no idea that some of the people I met during Preview and in my small group would become my lifelong friends. I also had no idea that this program would be a major reason why I wasn't one of the 30% of first-year students who drop out after their first year of college (Berry, 2014).
My first semester of college was hard. Like, really hard.
Not only was I dealing with the overall transition of becoming a college student, but that semester was filled with trials that ranged from being in an abusive relationship, to my father being re-diagnosed with cancer, to experiencing and coping with some health problems of my own. Like I said, it was a hard semester.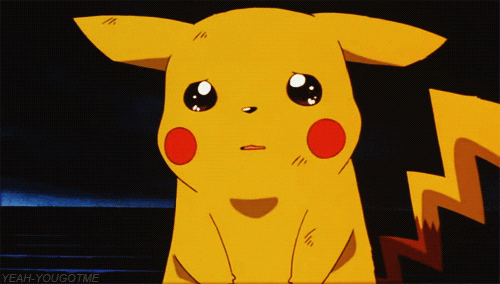 If I wouldn't have had my Preview group and my Preview leaders encouraging me to get involved, I probably wouldn't have lasted in college more than that first semester.
After I took their advice and got involved, everything changed. I joined a sorority, made new friends, and I eventually became a Preview and Orientation Leader myself. After becoming involved, I caught the bug and I knew this is what I was meant to do in my life.
Remember how I said earlier extended orientation programs are often misunderstood? Even when I was in my student affairs graduate program, I still did not fully understand these programs.
I didn't know there were multiple types of extended orientation programs and that programs other than my beloved Preview existed. During my second year of graduate school, I became immersed in the world of extended orientations.
In the world of extended orientations, there are four main types of programs: Spirit/tradition camps, outdoor orientations, welcome weeks, and experiential orientation programs. Each of these programs has the potential to engage incoming students and help students build connections both to the institution and with their peers.
These programs sound incredible, but they can be intimidating and overwhelming to initiate. I totally get it, I've been there myself.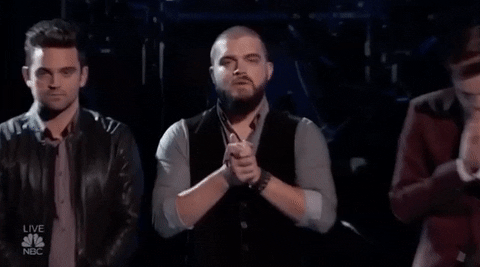 When I was creating a new extended orientation program at my former institution, I learned so much and received some incredible advice from many other professionals. Today, I'm going to share that with you!
Implementing an Extended Orientation Program on Your Campus
So here's the big question that we face often in student affairs — where do we go from here? I remember when I was creating and implementing a new extended orientation program at my institution I was literally terrified and had no idea where to start.
This was a new, large-scale program with so many different programmatic elements and I had no idea where to start. Thankfully, through trial and error, guidance and advice from fellow professionals this program came together in an incredible way!
By no means was this an easy task, but by thinking through and completing some of the steps below, this program was able to move forward and blossom into something incredible.
Think about the need: Why does your institution need an extended orientation program?
Retention rates

Lack of engagement

Low graduation rates
Consider the logistics
When planning and implementing an extended orientation program there are many logistics that come into play, but below is a list of things to consider when creating an EO program:
Which department will oversee the program?

How is this program going to be funded?

Is there a participant registration fee?

How do participants register for the program?

Will your program be on campus or off campus?

If off campus, will transportation be provided?

How will meals be provided?

How will the program be staffed?

Paid student staff?

Volunteer student staff?
What are the program's goals?
What are the learning outcomes associated with the program?

How will this program help students acclimate to the institution?

How can this program affect retention rates?
What's next?
How will you know if the program is successful?

Will you continue engaging the participants after the program concludes? How?
Use your resources!
In higher education, there are a plethora of networks and other professionals who would love to help you reach your goal. I recommend reaching out to the NODA Extended Orientation Network. This network is filled with professionals who know the ends and outs of creating and implementing extended orientation programs.
You can also check out the Extended Orientation Institute. EOI is a great lower-cost conference focused specifically on extended orientation programs. Here you will be able to meet other professionals and their student staff while also learning about they implemented and grew their own programs. I am definitely a bit biased towards EOI as this amazing network of people helped and encouraged me when creating and growing my own extended orientation programs!
After thinking through some of the points above and talking with your network, begin thinking about the type of extended orientation program you want to host.
As stated earlier, there are four main types of extended orientation programs: Spirit and Traditions, Welcome Weeks, Outdoor Extended Orientation, and Experiential Extended Orientations.
Each of these programs has something amazing to offer can be tailored to meet whatever needs your institution has.
Spirit/Tradition

Camps

Extended orientations that are based on spirit and traditions are focused on helping the participants learn about the institution while becoming engrained within the traditions of the institutions. These programs have the goal of helping students become engaged in the campus community and to create or enhance a sense of belonging.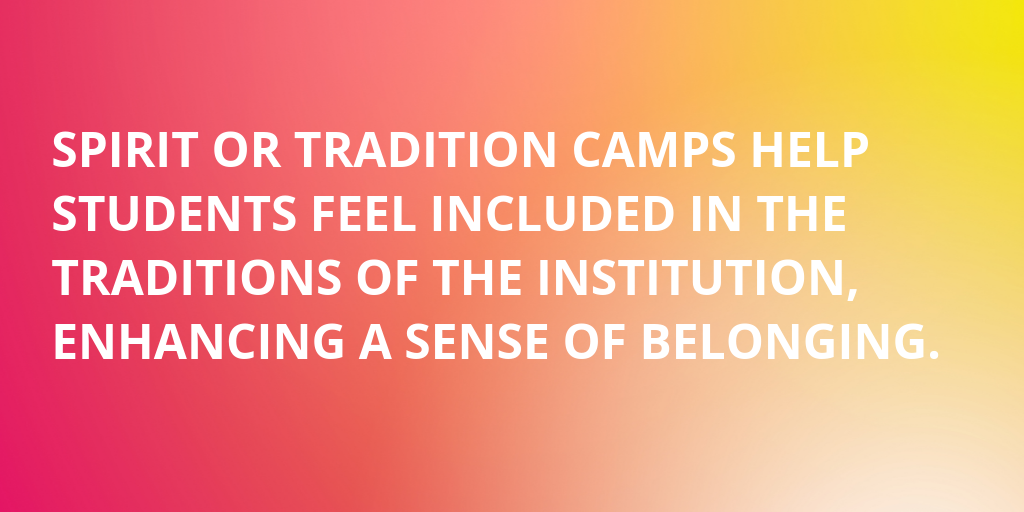 I have to admit, I'm quite biased towards the spirit/tradition camp model because some of my favorite programs I had the opportunity to work with as a professional (Owl Expedition and F.L.I.T.E Camp) strongly identify as spirit/tradition camps.
These programs were highly unique because even though they identify as spirit and tradition camps, they also have outdoor orientation elements. These programs challenged me and pushed me outside of my comfort zone, but most of all they helped me see how valuable these programs truly are!
Spirit/traditions camps often have an infectious atmosphere about them and are planned by those who have a deep love for the institution: The student leaders themselves.
A common thread of trademark programs such as Fish Camp from Texas A&M University, Panther Camp from Florida International University, and Hokie Camp at Virginia Technological University is how they utilize their student leaders. In all of these programs, the student leaders and/or student director teams play a crucial role in planning and implementing these programs.
It can be hard as a student affairs professional to let go and have your students take the reigns, but this allows students to not only take ownership of the program but also allows them to be a part of something bigger than themselves.
"By giving students the opportunity to be the playmaker, we also give them an opportunity to leave a legacy at their institution."
When students have the ability and the opportunity to take ownership of something, this can often lead to major moments of development. When we give students these opportunities we are directly telling the student "We trust you and we believe in you."
This is a huge deal, especially for students who may be struggling with finding their direction or who have low confidence.
Sure, this process can be intimidating for the student leaders and potentially difficult for a student affairs professional, but by giving students the opportunity to be the "playmaker" we also give them an opportunity to leave their legacy at the institution.
Remember, these programs aren't going to come together in a day, and that's okay! Take the time to think about the programmatic elements you want to be included within the program and how to efficiently implement these elements. Slowly, but surely your program will come together to be something incredible.
Welcome

Week

Typically, a welcome week model is a 3-5 day extended orientation experience that takes place after students participate in new student orientation, but before the beginning of the new semester. These programs often take place on campus and in many cases allow the participating students to move in earlier.

Welcome week extended orientation experiences can be a great place to begin if you are thinking about creating an extended orientation experience as they can often be less expensive (depending on the programming you decide to utilize) and it can be a great opportunity to collaborate with campus partners!

These types of extended orientations also have the ability to increase engagement and overall comfort among the incoming students who are participating.

Not only are these students able to create relationships with their peers and classmates, but they also have the ability to learn more about the campus and the institution's culture before beginning their academic journey. This extra time on campus before students begin classes can make the institution feel like a "home away from home."

I have to give a shout-out to my alma mater, East Tennessee State University, for their welcome week-style extended orientation. You already know how Preview influenced my life personally, but this program has actually existed for over 30 years and has positively impacted thousands of people. Preview does have a welcome week format intermingled with lots of spirit and tradition elements as well.
Outdoor

Orientations

Being from the mountains of Tennessee, I am a bit partial towards outdoor orientations and find them to be super cool! In these programs, incoming students are typically assigned to a small group and then participate in outdoor adventure activities such as kayaking, hiking, camping, and even white water rafting.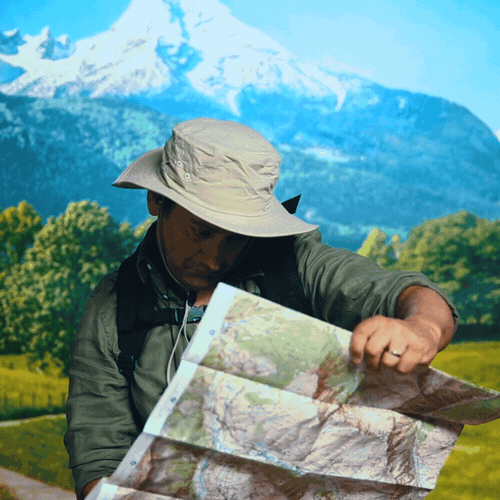 These programs can be intimidating to implement because it's easy to stress about things like participant safety, inclement weather, and staffing. All of these are valid concerns, however, when students have the ability to overcome obstacles together not only are these students creating lasting bonds, but they are also able to increase their confidence before they embark on a new journey.
"Wilderness to Wake" at Wake Forest University takes groups of nine first-year students on a five-day outdoor adventure while also building strong connections with their peers.
One of the great things about outdoor extended orientation programs is that you have the ability to start small and implement gradual growth. OutdoorEd published an article about how institutions can create and run an outdoor extended orientation program. If you are considering implementing an outdoor orientation program, I recommend checking it out as this can be a great way to brainstorm ways to implement and host your outdoor program (Curtis, 2013).
Experiential

Orientations

Experiential extended orientations are a unique breed of programs. As you can probably imagine, these programs focus highly on the participant's experience.

There are many experiential orientations that focus on helping students acclimate to the city or town that the institution calls home. Programs such as these can help students not only find a home within the institution but find connections within the outside community as well.

"Dawg Camp: Fusion" at the University of Georgia is a great example of an experiential extended orientation. This program brings 15 incoming first-year students to Athens, Georgia to immerse students in the culture of the city and have a chance to fully experience Athens before they call it their new home away from home.

So here it goes (warning: I am about to sound very, very student affairs-y): These programs have the power and potential to change the lives of our students.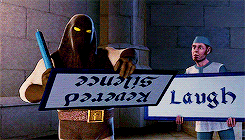 I have seen students do a complete 180 because of their involvement with these programs; I myself was one of these students! I went from not wanting to be at my institution and having every intention of transferring (or even dropping out) to being an involved and invested student who found their passion.
Extended orientation programs require a lot of work, there's no doubt about that. However, these programs are worth the effort, especially when you see a group of new students who are connected and engaged within their campus community.
What's even better than that — seeing those same students come across the stage at graduation and know your program played a role in getting them there. Do you have an extended orientation model that you use on your campus? Tell us about it on Twitter @Adrienne2931 and @themoderncampus!