Fellow student affairs professionals, we have a problem: We're underutilizing a key population.
I'm not talking about a specific set of students, nor potential departmental partners — though there is much to say about each. I'm talking about student affairs failing to maximize opportunities to connect and engage with academics.
Despite calls for collaboration, many institutions still have major operational barriers, or communication between the two simply doesn't exist. "Divisions" become an all-too-real description of campus culture, instead of a term for organizational structure. While we know assessment can spark partnership across campus, it's beyond time we recognize all of the common goals binding institutional entities and identify opportunities to create inroads for partnerships.
While collaboration, like communication, is a two-way street, I encourage student affairs folks to take the initiative to open lines of communication. Doing so promotes awareness of your functional area, affords you some control in leading the conversation, and displays your commitment to collaboration. To help encourage your efforts, I'm sharing five methods to employ.
5 Ways to Connect
1. Find common ground with student learning
Consider aligning your area's learning outcomes with common learning outcomes for all students at your institution. You'll especially dazzle academics if you find commonality between your goals and their specific program's learning outcomes. Once you understand alignment here, you can engage the area with a common language of expectations.
2. Leverage strategic connections
Consider your area's strategic plans or goals and how they align with the institutional strategy. Inquire as to what academic areas align with the same goals or efforts, as well as the nature of their goals. Look to engage on any similar efforts or offer your support where your area might contribute to their cause. This can provide common ground, as well as an opportunity to advance one another's initiatives.
3. Intentionally present on your area
Ask about attending an upcoming program or meeting for an academic area. Request ten minutes to present an overview of your area — covering what you do, how it relates to student success, and how you might be a partner for the academic department or program. Perhaps you'd like to guest lecture in a classroom, promote events or activities, collaborate on student interventions, or serve as an ongoing departmental resource. Share these ideas and offers during your presentation.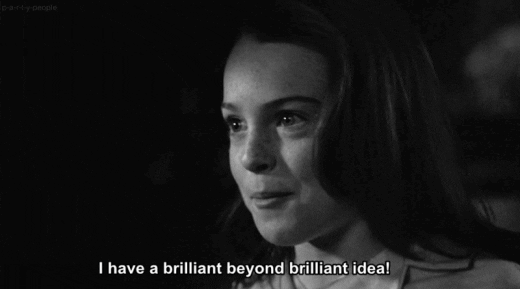 4. Find a publication partner
While you may not have a student affairs or higher education academic program at your institution, many of your academic colleagues and their disciplines are still likely to hold similar values or academic interests. Moreover, all disciplines should be concerned with student success across the institution. That's a value that student affairs shares!
Learn about the research interests of your academic colleagues and look to engage with them and hold the door open for continued discussions. You might be surprised by the relevant work being done in your own backyard.
5. Promote professional development across the institution
There are many topics that all institutional employees could stand to learn more about or simply have space to discuss with colleagues who hold divergent perspectives. If you're not sure where to start, know that many faculty and staff don't come to their roles with training in assessment work, so there is always an opportunity to engage in that arena — or even for more pointed opportunities, depending on the culture at your institution.
In addition to these ideas, there are likely powerful campus-specific efforts you could try, but this list should serve as a good starting point.
Each of these elements isn't too much of an ask on your part. Plus, it can benefit your area to better understand your fit and alignment with other institutional entities, along with awareness of local resources.
Give one of them a try and tweet at us @themoderncampus to let us know how it went!