I'll confess: I've not worked in a traditional student affairs role.
However, as the director of a writing center at a small liberal arts college, I collaborated with SA pros all the time, and I loved it.
As you explore how to continue setting and achieving your student affairs goals, it's wise to remember there are some wonderful partnerships you can form by seeing other institutional staff as part of your extended team.
Here are just a few ideas for surprising partnerships that will mutually enrich your work and that of other offices on campus.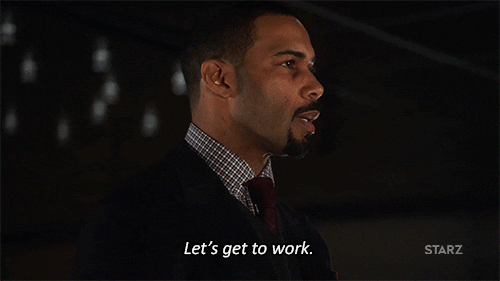 Disability Services
There are many reasons why the disability services office (or a similar department) at your institution could be very helpful to students. Many students don't even know that they qualify for accommodations that could help improve their living or learning environments, so spreading the word while reducing silence and stigma are big wins for the whole community.
You can reach out to disability services staff to find out if there's a particular time of year when they focus on student outreach. They may be a great fit for an orientation session, if they don't already host one, or they might like to revamp their participation in particular student activity fairs or resource events. Work to find a time and place for working together on a program that will make sense for the needs of your students and the goals of the office.
Tutoring and Academic Enrichment
Your institution likely has some form of tutoring services or similar academic support, and many of these programs have additional resources or helpful tips they can share with students, from study habits to creating a co-curricular involvement schedule.
Arrange for a joint program with someone from tutoring or academic enrichment; you could have a welcome-back party that also talks about different things students could "resolve" to do during the semester, such as working with a peer tutor or joining a study group. You can keep these events fun and engaging while promoting valuable campus resources.
Study Abroad
Your study abroad colleagues want to inform students of the options available through their office, including how study abroad can be affordable.
Contacting your study abroad office and asking what they're currently interested in sharing with students can prompt a brainstorming session for collaboration opportunities. By designing programs that incorporate an explanation of study abroad options, you'll widen the range of t exposure to these great opportunities.
English Language Learners
Like all students, English-language learners are looking for their place in a group of friends and a role within the broader community.
Working with faculty or staff in your English language center will reap a lot of benefits. This office already plans programming for English Language Learners but they may welcome help cross-promoting events to a wider audience.
They may welcome opportunities to that bring students from a diversity of language backgrounds together for co-curricular learning and social engagement.
The Writing Center
Writing Centers have something in common with many student affairs offices: We are always working to make sure that our students understand and utilize our services effectively. Writing centers don't just wait for students to find them; we proactively spread the word around campus about our resources.
Connecting with the staff at your writing center is a great way to brainstorm new approaches to programming. Many writing center professionals would be happy to co-host co-curricular programs introducing students to their available resources.
Counseling Services
Consider speaking with a mental health counselor or program coordinator about ways to incorporate social and emotional understanding into programs in a healthy way — without requiring you to function as an unlicensed therapist. You might also create programming that gives members of your counseling center a chance to introduce themselves and the process of meeting with a counselor.
This can help demystify mental health services for students who might be reluctant to give it a try.
Marketing & Communications
Want really good photographs or videos of your programs? Contact the marketing and communications team! They need content to tell the story of the student experience, and you'll be able to pinpoint in crisp detail just how effective your programs are. They probably can't get a camera crew out to everything you do, but checking with them when you have a few good events coming up would be smart.
Dining Services
Dining is often the heartbeat of a campus. After all, getting food for your programs is sometimes half the battle!
So, considering sitting down with some of the administrative folks in dining services to learn more about how they operate. You'd be surprised by how much you can make the food delivery part of your work smoother simply by knowing a few of the right people.
The Library
Institutional libraries have so much more than just books and traditional research materials these days. Whether you're working to help students feel comfortable using databases, getting IT services, or requesting resources through interlibrary loan, speaking with librarians can help you craft a program, information sheet, or other resource for the students you work with so that they really get to use all the knowledge available at their fingertips.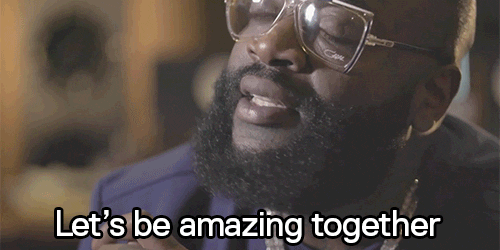 No matter who you choose to collaborate with, see any first contact as a back-and-forth; come to your colleagues with your ideas but be open to modifying them. These other offices and departments will appreciate the chance to proactively collaborate on something that will benefit students, rather than only being consulted if and when a problem arises.
Crossing the interdepartmental silos and seeing how you can help each other makes for a better workplace for you and a stronger student experience; it's a win-win-win!
What other collaboration ideas have you had wonderful success with? Connect with us on Twitter @themoderncampus.