French theorist Pierre Bourdieu introduced the theory of cultural capital in 1972.
Its basic premise is that well-resourced members of society hold certain non-monetary currencies that can be passed down to their children from generation to generation — a process Bourdieu called "reproduction." Each generation passes this knowledge down, creating a long chain over time.
This currency exists in the form of knowledge, helping one meet challenges and succeed in a complex society. Knowledge sets can include how societal institutions work, how to navigate bureaucratic processes, and what certain words or titles mean.
An individual benefiting from cultural capital may have been exposed by their parents or other caregivers to artwork in museums, to plays, the ballet, and to dining in the kinds of restaurants that they might later find themselves in for a job interview.
Unfortunately, those lacking in cultural capital will struggle to gain access to the institutions filled with people who hold it, and once in, will struggle to obtain it themselves.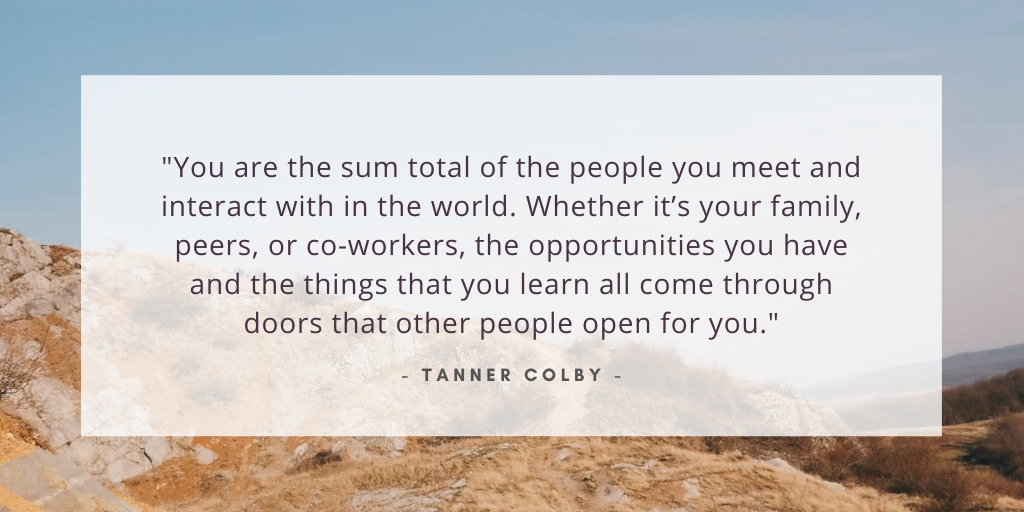 In the context of higher education, examples of cultural currency include a student understanding that they can change their academic advisor, knowing which department has the cushiest work-study jobs, and knowing what a bursar is. A first-generation college student would likely have none of this knowledge. Furthermore, they may not have anyone in their family or wider social circle to turn to in order to seek out this information.
So, initiatives that promote first-gen student success must ultimately seek to pass cultural capital unto these students. If you are not the administrator in charge of such an office or committee charged with supporting such students, you may wonder how you can help. There are a variety of ways you can begin positively impacting first-gen students on your campus today which do not require huge budgets or institutional power.
8 Tactics
1. Celebrate first-gen students for their resiliency and problem-solving skills
First-generation students arrive on college campuses already having accomplished the herculean task of figuring out the application and admissions process, often completely on their own. Such students also have had to balance their high school course loads, often alongside co-curricular activities and evening or weekend jobs.
Such efforts demonstrate tremendous resiliency and problem-solving abilities — both wonderful skills that they bring to your campus community. First-gens likely sharpened these skills out of necessity, compared with their continuing-generation peers who generally have more familial advocacy.
Despite this, however, institutions often view students solely through the lens of what they are lacking, rather than celebrating their contributions. This deficit-focused mentality further sends the message to first-generation students that they do not belong.
Helping your institution focus on the many positive attributes will go a long way in helping first-gens acclimate to their new community. Those students who ultimately are not retained will not be around to gain college knowledge that they can then share with their peers or younger family members, such as siblings and cousins, who may also aspire to higher education.
Failing to support and retain a first-gen student means also breaking a new chain that could provide access to higher education for additional first-gens from that individual's sphere of influence.
2. Create a first-generation community
First-generation students often come from close-knit communities, but some may find themselves initially at odds with their college peers. They may perceive them to be frivolous and holding differing values. They may also be hesitant to engage with continuing-generation peers because the cost of integrating could mean changing their values or disengaging from their home community.
It's vitally important to give first-generation students opportunities to meet other first-gens and create community together on campus. This can take the form of welcome week receptions, ongoing programming, first-year seminars, or even living-learning communities — all intentionally designed for first-gen students.
When first-generation students have their own vibrant communities, they begin to share critical information with one another. As one student learns how to navigate a difficult (or seemingly difficult) institutional process, they'll share advice with their peers.
Having community creates opportunities for students to seek advice from people they trust, without having to "out" themselves to continuing-generation students or be intimidated by faculty or staff.
3. Create a one-stop shop website for first-gen students

Students who lack cultural capital are adept at using technology to find answers to their questions. They may not have a person in their family to turn to for information, but finding a step-by-step guide for the task at hand is often only a few keystrokes away.
One way institutions can provide support in this regard is to create a first-gen website featuring the answers to students' most pressing questions all in one place. Such a website transmits important cultural capital without putting a reticent first-gen student in the potentially-alienating position of having to self-identify as first-gen or putting the onus on them to reach out for help.
Websites are a great place to include a glossary of terms both generic to all of higher education (such as "add/drop period," "general education requirement," or "FAFSA") as well as campus-specific terminologies, such as the slang used for the quad or student government association, or even widely used names or traditions.
A first-gen website can also help students connect with faculty, staff, and administrators who were themselves first-generation students, as they might be particularly welcoming face . Listing faculty by discipline can help students find mentors in their chosen fields of study.
Be sure to also create a webpage wherein students can learn about work-study versus other forms of campus employment, including how to find and apply for such positions. You should also include details about a variety of paid and unpaid student leadership opportunities — such as RHA, SGA, orientation leader, and resident advisor positions.
4. Review departmental websites and publications for jargon
If the creation of a first-generation website is beyond your authority, advocate for a review of your own departmental website, specifically looking for jargon that only someone with knowledge of institutional processes can understand. Then, exchange such terms for wording that is more accessible to all to all readers, including families and students for whom English isn't their first language.
Consider also reviewing other departmental publications, such as hand-outs, brochures, and advertisements.
5. Connect with students on social media
If your institution does not have an Instagram account geared toward first-generation students, reach out to your divisional or institutional communications office to ask if this is something they plan to do. Suggesting this might inspire the creation of one, or you may be well-suited to volunteer to start it yourself.
Social media is a great way to get the word out about programs that offer students academic support, networking, internship, and career opportunities, and other social and educational programming. An account aimed at first-gen students can also be a driving force in creating a sense of pride around their first-gen status.
You can create a post about your own first-gen story and encourage students, faculty, and staff at your institution to do the same. Consider asking faculty to share advice with students about utilizing office hours, regularly reviewing the syllabus, or the value of visiting the writing center, just to name a few ideas.
6. Encourage students to start a club or organization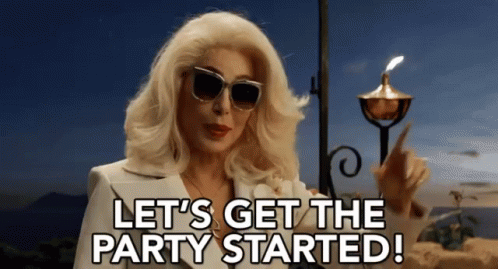 Most institutions have a mechanism by which students can propose and start their own club or organization.
Encouraging first-gen students to do so empowers them to become campus leaders and gain confidence in navigating a bureaucratic process. Additionally, it allows them to be a driving force in the creation of their own communities. They might even get to control some campus programming dollars, which they can spend on their own development and celebration. This also creates the opportunity for built-in mentorship through the organization's faculty or staff advisor.
7. Create an informal mentorship program
Faculty, staff, and administrators who were the first in their families to attend college possess a wealth of knowledge that they can share with first-gen mentees. Whereas another unpaid campus commitment may not be appealing to many of the aforementioned professionals, the opportunity to participate in helping a first-gen student find their footing is something they may find rewarding and a welcome departure from their everyday responsibilities.
Additionally, providing an opportunity for upperclassmen first-generation students to mentor their first-year peers can also be a great way of developing students' leadership abilities and promoting increased confidence.
8. Don't forget graduate students
The cultural capital challenges faced by students are not unique to undergraduates. Feelings of imposter syndrome persist well into many students' graduate, medical, law, and doctoral programs.
You could consider opportunities to simplify website and department publication texts, create student organizations, and provide other forms of community for first-generation graduate students. Doing so may also help strengthen your undergraduate efforts, as first-gen grads may become interested in serving as mentors or role models to undergraduates.

You don't have to command the resources of an entire department to support first-gens. Even if you are a new employee just starting to figure out what is within your locus of control, there are many ways you can positively impact the experience of first-gens on your campus.
Support them by creating opportunities for the transmission of cultural capital. Doing so will reap rewards — not only for these students but truly for any student who comes to your program, reads your publications, or discovers your glossary of common terms.
Any student who benefits from the opportunities you have created will be able to pass down cultural capital to those coming up behind them, building new chains that stretch well beyond your initial efforts.
What questions do you still have about cultural capital and support first-gen students? Connect with us on Twitter @themoderncampus and @Russcular.