There is nothing that gets students more excited about attending events than free swag, AKA Stuff We All Get.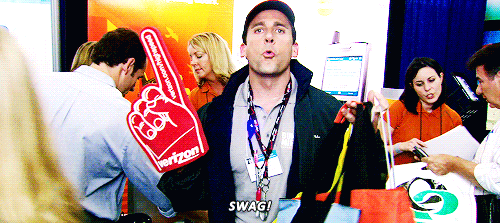 However, as classic as free T-shirts are for campus events, students will probably get tired of them.
So read on, as I list my top swag ideas.
Virtual

Swag
1. E-tickets
With concerts, sporting events, and new movies streaming online, an e-ticket to a virtual event on or off campus can be an easy way to reward students.
2. Social media frames
Custom social media photo frames related to your institution are a great way to spread school spirit in the virtual world.
3. Audiobooks
Send students an inspirational audiobook to enjoy during academic breaks and other downtimes. You could even establish a virtual book club for students to meet and discuss the audiobook.
4. Virtual shoutouts
Come up with fun and creative ways to shoutout students on your institution's social media accounts — such as reshares, virtual certificates of achievement, or temporary student takeovers of an account.
5. Fun filters
Snapchat filters for campus spaces and events are a form of virtual swag that students can use over again and again.
6. Gift cards and flex dollars
A token of appreciation in the form of a gift card or flex dollars to a campus cafe or store can be a versatile gift for students.
Tech Swag
7. Blue light glasses
With Zoom fatigue on the rise, blue light glasses have become a much-have accessory for many students. Just add institutional branding!
8. Selfie lights
Now that students have an awesome Facebook frame (see idea #2), give students a clip-on selfie light for their next profile picture.
9. VR headsets and viewers
Virtual Reality continues to be a hot topic. VR sets are a new form high-tech swag with logos printed on the sides or straps.
10. Bluetooth speakers
A portable Bluetooth speaker with your campus's logo will make a loud statement in any residence hall or home.
11. Wireless charging pads
Help students stay powered up at their homes or residence halls with a customizable charging pad for their phones.
12. Webcam covers

Most students are aware of the importance of protecting their privacy online, and webcam covers are a way to demonstrate to students that their online safety is also valued by your institution.
13. Mobile phone stand
Phone stands are a desk-friendly swag item to help students organize their workspaces.
14. Headphones

Encourage private listening during virtual courses and promote school spirit by sending students branded earbuds or headphones.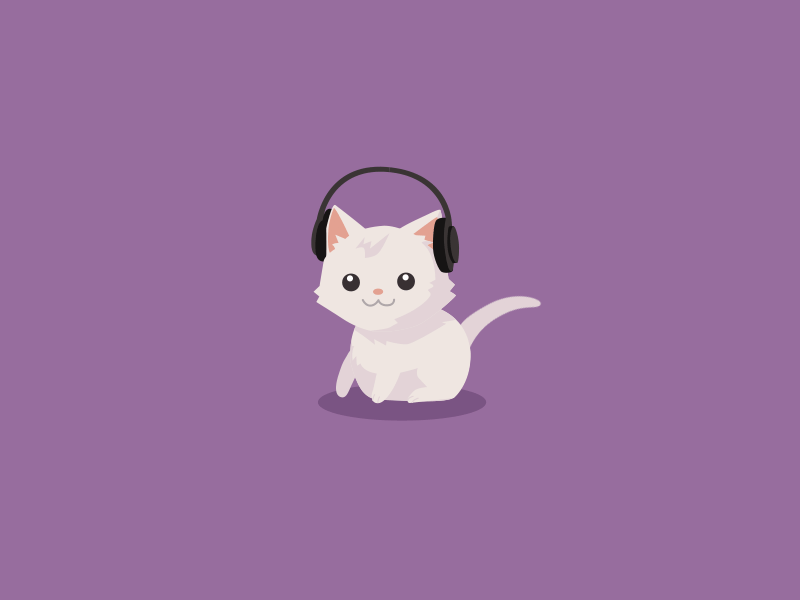 15. Popsockets and cardholders
Let your students and alumni represent your institution wherever they go with a branded PopSocket or cardholder for their cell phone.
16. Wireless power banks
For on-the-go charging needs, students can look no further than their campus-themed power bank.
17. Tech organizer
To complement all of these great swag items, provide students with a technology organizer that'll help keep everything in one place.
Unique

Swag
18. Succulents
Succulents and other hardy plants can liven up any room — no green thumb required.
19. Friendship bracelets
Nothing says "let's be friends" better than a friendship bracelet. Custom bracelets can be ordered in school colors with campus mottos or light-hearted catchphrases.
20. Locally sourced goods
Support local businesses and student orgs by giving prospective students a taste of local flavors and goods. Ideas include handmade mittens crafted by the knitting club, local honey harvested by the beekeeping club, or ornaments made by the woodworking club.
21. Handwritten cards

Personalized cards are a great way to say happy holidays or congratulations. They also make for great save-the-dates. To save some time and reduce wrist cramping, consider using a service — such as Cardly, Handwrytten, or Postable — offering cards that look handwritten and can be personalized to each recipient.
22. Yard signs

For students who were recently admitted or graduated, yard signs really make a great, proud statement!
23. Posters
Posters with athletics schedules and other important event dates can be a great way to boost school spirit and event attendance.
24. Hot cocoa, coffee, or tea kits
Campfire mugs are a great piece of reusable swag students can reach for whenever they want to make their favorite drink. Include K-cups, teabags, or hot cocoa kits with mini marshmallows for added fun.
25. Balloons
Festive balloons are a noticeable way to say congratulations. Hand out balloons with your institution logo to newly accepted students who visit campus or mail some uninflated balloons to recent graduates.
26. Cookies

Cookies made by your dining hall and decorated with your mascot can be a sweet way to showcase the tastiness of food on campus.
27. Scrunchies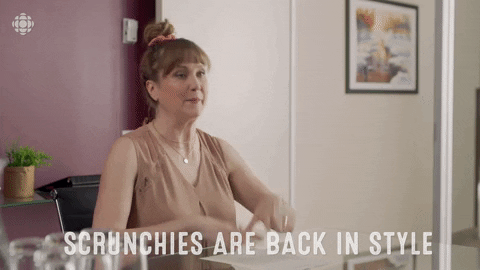 Scrunchies make for great accessories for students to wear in their hair, on their wrists, and on backpacks.
28. Keyboard covers
Campus-branded keyboard covers can help keep computers healthy by stopping dirt and snacks from getting stuck underneath keys. Check out James Madison University's fantastic keyboard covers.
29. Piggy banks
Custom piggy banks can serve as fun reminders of the power of financial responsibility and literacy. To further promote campus services, print budgeting tips and the financial aid office's phone number on your piggy banks.
30.Towels

Promoting summer courses or study abroad programs? Look no further than a bright beach towel to spark joy for years to come.
Wellness

Swag
31. Care packages
Whether students are taking courses from home or you want to send a finals care package, boxes with fun wellness themes can be a way great to show students you support them through the ups and downs of campus life.
32. Reusable straws
Metal reusable straws (with pipe cleaners) are an eco-friendly way to encourage students to stay hydrated!
33. Stress putty
Help students relieve stress associated with midterms or final exams by giving them premade or DIY slime and stress putty.
34. Face masks
Custom face masks are an easy way to make sure that all students have appropriate protection from COVID-19 whenever they're out and about.
35. Hand sanitizer
Along with masks, hand sanitizer also encourages students to stay healthy.
36. Relaxation kit

Spa day kits are a great way to encourage students to take breathers and focus on wellness. Pack your kits with essential oils, loofahs, and other relaxing goodies.
37. Travel tissues
Tissue travel packs branded with your logo are an inexpensive way to encourage students to cover up their coughs and sneezes around campus.
Oldies

but Goodies
38. Hats

Hats are a fun and wearable way for students to show off their campus spirit. Choose from beanies, baseball hats, bucket hats, and more.
39. Fanny packs

Fanny packs are a trendy way for students to carry all of their swag with them on the go — to the gym, sporting events, concerts, and more.
40. Stickers
Custom campus stickers can endow any laptop, journal, or bike helmet with campus pride.
41. Bumper stickers
More hardy than regular stickers, bumper stickers spread school spirit wherever your students drive.
42. Water bottles and tumblers
Encourage hydration (or caffeination) with a branded drink vessel.
43. Socks

Fun socks with bright and bold patterns are a bold way for students to show off their campus pride.
44. Books
Many campuses are connecting with students before the semester starts through motivational novels or e-books.
45. Calendars

Staying organized is essential to student success. Both physical and virtual planners are a classic swag idea for students to keep track of assignments and extracurricular activities.
46. Coloring books

Coloring books are a classic destressing activity. Now, reimagine your campus having custom color books with campus scenes and smiling mascots.
47. Lanyards
Encourage students to never get locked out of their residence hall again with a fun lanyard for their keys and student IDs.
48. Car decals
Custom decals and bumper stickers are great ways to make sure campus pride travels with your students and families whenever they go.
49. Magnets

Giving out custom fridge magnets is a quick and easy way to provide students with essential reminders, wellness tips, and resource information every time they reach for a snack.
50. Campus flags and pennants
Great on flag poles or residence hall walls, flags and pennants can show support for your institution, your athletics teams, or even student organizations.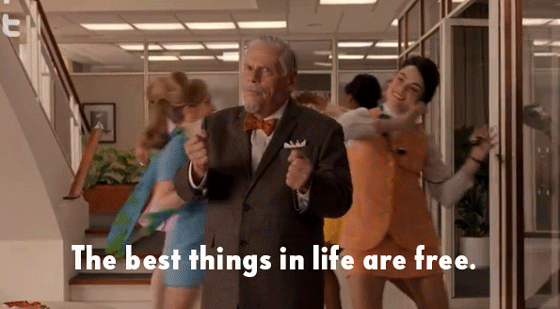 Giving out swag is a great way to welcome students to your campus and build campus pride. Many institutions are even using branded packaging to promote themselves even further through their swag!
And by using Presence's Experience feature, you can even track student engagement and automatically reward swag based on student co-curricular learning and engagement pathways.
What fun ideas have you used for swag? Share your successes with us on Twitter @themoderncampus. And for even more ideas, check out 100 Ways to Reward Students.