As hard as student organization advisors may try, there will always be programs that fly under their radar.
Whether it's because the student org forgot to submit the event for approval or its leaders were unaware of the event registration process altogether, many campus happenings never make it across advisors' desks.
This is concerning for a few reasons. First, we want to ensure that all student organizations receive our support and guidance. If we don't know about their event, we can't guide them toward optimum success.
Next, we want to be on the proactive side of crisis mitigation. We wouldn't want an event to pose risks to participants nor violate campus policies.
Lastly, we know how helpful it is to have campus-wide event data. It allows us to better serve our students and meet their needs. A heightened awareness of programmatic offerings enables us to deliver on our promise of providing holistic, developmental co-curricular experiences.
So, given that event registration is so essential, it's important to streamline our processes so we can close the gap between the number of programs that take place on our campuses and the number of programs that are officially submitted. I'll teach you exactly how to do that with these four tips.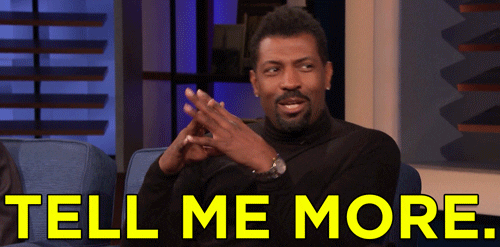 1. Remove barriers for event submission.
The more complex and time-consuming your event approval process is, the more likely student organizations are to forgo it. So, you should make submissions as quick and easy as possible. You can do so by:
Designating one person in your office as the event registration liaison:
This professional or graduate staff member should be the one answering all questions, approving or denying requests, and communicating event guidelines. Having a spokesperson for this process will eliminate confusion amongst students about where to direct their event inquiries.
Taking your forms virtual:
When students are running from classes to meetings to meals, they don't always have a chance to pop into your office for a hard copy of a contract. Students are also notorious for taking care of their co-curricular responsibilities late into the night after their classes have ended and they've finished their course assignments. And since many student affairs offices close at 5 p.m., having an online platform for event registration forms will make the process more accessible.
Providing timely responses:
Aim to have events approved or denied within 24-48 hours — weekends being an exception. While you want students to get in the habit of submitting their events earlier, you can work on building a routine of submitting events first and then coach them through proactive planning.
When you provide this level of service to student groups, you're showing investment in their passions which will build their trust in — and respect for — your office.
2. Consolidate your event registration forms.
I talked about taking your forms virtual in tip number one. Next, take it a step further by assessing your existing paperwork. Ask yourself: Is there a way to make them less dense and more user-friendly?
Here are some questions to guide your assessment:
Is there anything repetitive on these forms?

Is everything we're asking essential?

Are there sections that students frequently skip over because they're not applicable?

Are there sections that consistently confuse students?

Could this information be obtained elsewhere, such as on a form students have already submitted?
Once you've reviewed and abbreviated your forms, consider whether it's possible to consolidate your event registration requirements into a single document.
Now, I bet you're thinking: "You want me to consolidate my event proposal, my performance contract, my AV requests, and my catering order into one document?! No way is that more efficient!"
But rest assured. When you move your forms to a digital platform, you'll have the ability to trigger certain questions based on the form response using conditional logic.
For example, perhaps you have a question that asks whether the student organization plans to post flyers across campus. If they select "yes," the form can then populate your campus's poster policy for students to acknowledge and sign. If they select "no," the form will skip over the policy and take them to the next question. Presence has a highly intuitive form tool that will help make this possible.
One thing to keep in mind: Presence also has the added benefit of allowing all your campus forms to live in one accessible place for students to easily submit at any time. So, if you decide you'd like to keep your budget request form separate from the rest of event registration, for example, it's just one simple click away.


3. Schedule a consistent event check-in time.
Think of this like office hours exclusively for events. You can schedule an hour each week for student leaders to pop in to ask questions or receive guidance on paperwork. Be sure to host these hours in the same location or Zoom room each time so that students know where to find you.
You could even make these meetings more robust by:
Inviting student organizations after their event is approved so they know you plan to work alongside them throughout the entire process.

Redirecting student organizations whose events are declined to attend so you can talk through how they can maximize their chances to get approved next time.

Asking campus partners to join in so they can answer students' questions, too. These partners could include dining, facilities, residential life, or even campus police.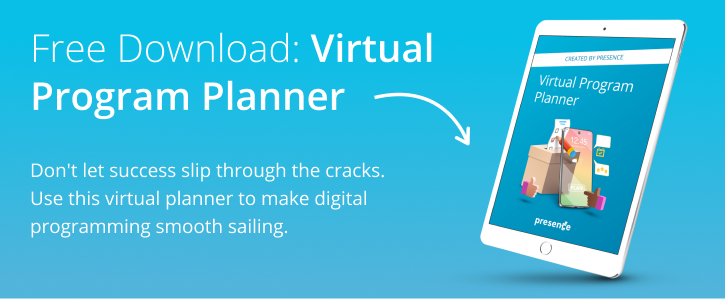 4. Reward student organization event submissions.
Positive reinforcement is a good way to keep the event submissions coming. It will also help familiarize student organizations with a new process if you're just beginning to roll it out.
Here are some ways you can reward student organizations when they complete the event approval process:
If there is traditionally a fee assessed for utilizing a space on campus, waive it.

Offer social media event promotion and coverage.

Connect them with a local vendor who can offer a discount on equipment rentals.

Upgrade their space reservation to a larger facility, a venue in a more prime location, or one with better acoustics.

Foster a partnership with another student organization that has a similar mission so they can host larger events together in the future.
Implementing these four tips into your event registration process won't guarantee submissions, but it will certainly make the experience a more seamless, advantageous, and enjoyable one for student organizations. Wherever we lead, students are likely to follow.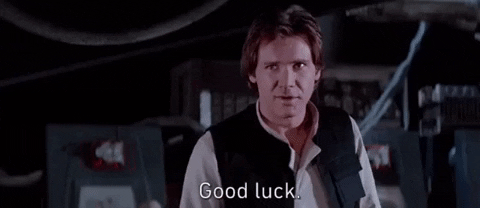 What questions do you still have about streamlining event registration? Connect with us on Twitter @themoderncampus.