Fall and winter are my favorite seasons.
Growing up in central Wisconsin gave me the skills to have fun all winter, no matter the temperature. Since the pandemic will require us to socially distance through the winter months, here are my programming ideas that can keep students safe and occupied.
All of these activities can be hosted outside or virtually. Most also have mental health and wellness benefits, which are increasingly important to promote as we continue to social distance. Feel free to modify these events in ways that suit your campus best!
Outdoor

Adventures
1. Sledding
If you live in an area that gets covered in snow, invite your students to put on their snow pants and masks for a socially distant afternoon or evening of sledding. You can sled on a hill on campus or in a nearby park. Encourage students to walk or drive separately.
If your dining hall will allow it, see if there are any old dining trays to use as sleds. Target also has affordable sleds you can purchase, or you can check if your local parks department or sporting goods store has rentals available.
2. Campfire
Find a safe, open spot on campus to host a campfire. Set up benches or chairs six feet apart, instruct students to bring their own non-alcoholic warm beverages, and play a cozy winter playlist for everyone to enjoy while they watch the blaze. For extra fun, give out blankets or thermoses with your campus logo to the first 10 attendees.
3. Ice Fishing
If you have a campus in a freezing climate like mine, considering hosting an ice fishing excursion when lakes are frozen over enough to be safe to walk on.
If you don't know anything about ice fishing, connect with a professional fisher in your area. You can find a professional by contacting your local sporting good store or checking in with faculty in your biology or natural resources program.
4. Snowshoeing
Snowshoeing is a great socially distant outdoor activity that benefits mental and physical health. Invite your students to pick up snowshoes and hit the trails. Partner with a sporting goods store or local parks department to rent snowshoes and choose a trail near a lake or forest to get the best views possible.
5. Snow Castle Building
Host a snow castle building competition on the quad and award prizes to the best designers. To socially distance, have students sign up as solo architects or with their roommates. Provide food coloring to dye the snow colorful shades. When the decorations are complete, light up the scene with colorful string lights so students can walk through an enchanted wonderland.
6. Snowball Fight
One of my fondest college memories is of playing in the snow when classes had been canceled. Create a memory like this for your students by hosting a snowball fight in a central location.
Be sure to set ground rules to keep students from getting hurt and have professional staff available to supervise safety.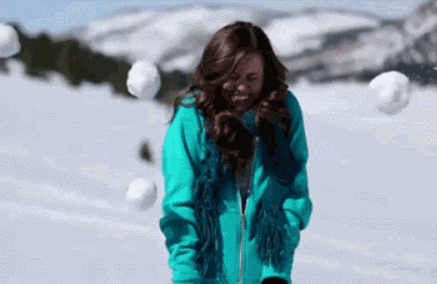 7. Skiing
Both cross-country and downhill skiing are ideal activities to participate in while socially distancing. Connect with ski hills or trails in your area to see if your campus can rent the space for an evening. Helping your students hit the slopes or a snow-covered trail will give them a great way to bust stress.
8. Cozy Outdoor Movie Night
If you are in a warmer climate that doesn't usually get snow, you can take advantage of outdoor winter movie nights. If you usually host movies on campus in a theater, move them outside to allow students to sit far apart safely and still enjoy a show with friends. Ask them to bring their own blankets or lawn chairs along with snacks and drinks. You could also hand out individually wrapped snacks.
9. Winter Wonderland Hike
Though the sun sets earlier these days, you can still host a winter wonderland hike or a city lights stroll. If you're in a rural area, find a hiking trail that has stellar sunset views and set off from campus in time to catch them. If you're in a suburban or urban area, see where the best holiday lights are and plan your stroll around them for a different kind of view.
Arts & Crafts
10. Knitting or Crocheting
Stock up on some colorful yarn, knitting needles, and crochet hooks of various sizes to host a virtual knit-or crochet-along. Call up a yarn store to see if a crafter is available for hire or check if there are any knitting or crafting student organizations on campus that may have a student-teacher. You could also find a beginner-friendly tutorial on YouTube to get those needles clacking in a virtual hangout.
11. Decorate a Ceramic Mug
In stressful times, it helps to turn to a hot cup of tea, cocoa, or coffee for comfort. So, students will likely appreciate the chance to create their own mugs. Provide colorful sharpies and white mugs in kits for students to pick up. Include instructions and a bag of fancy tea or cocoa to make the craft extra sweet and cozy.
12. Paint by Numbers
Many people are intimidated by the challenge of creating art, yet they'd love to make something beautiful. To get them started with an easy project, assemble paint-by-numbers kits that students can pick up and take home. They can paint whenever they like or you could host a virtual paint-along to build camaraderie.
13. Macrame
DIY macrame hangings are all over home design blogs. Students may love the chance to create their own. Order cotton yarn and wooden dowels and create kits for students to pick up. You can learn how to create one by watching a tutorial and leading a lesson for participants virtually. You could also provide information on the kits so that students can watch a tutorial on their own time.
14. Sleep Mask Decorating
Sleeping in a shared space can be challenging. To help your students block out their roommates' reading lamps or TV screens, invite them to decorate sleep masks. Buy a bunch in bulk and supply fabric paint, stick-on rhinestones, ribbons, and anything else that seems fun. Create mini-kits so students can pick up and design their masks safely from a distance.
Virtual Fun
15. Book Club
Invite students to participate in a virtual winter book club. If your department can afford it, send students who sign up a copy of the book you choose. Set a virtual meeting time to discuss the book and build relationships on campus. To choose a book, check out the New York Times' list of the best books of 2020.
16. Hot Drink Tutorial
Turn to YouTube for cute tutorials on mixing up cozy winter drinks. Let students know what ingredients to purchase or provide kits with ingredients for pickup. Host a virtual tutorial wherein students can make and enjoy a warm beverage in their cozy space.
17. Mug Cake Tutorial
Mug cakes are an easy and delicious way to enjoy something homecooked with only a microwave, mug, and a few other affordable ingredients. Check out Pinterest or YouTube for some amazing recipes. Pair this activity with the mug decorating event mentioned above for a fun programming series. You can make the mugs one week and then follow-up with this event once the paint is dry.
18. Video Game Tournament
Video game tournaments are a great way to engage students while staying indoors and socially distancing. For students who already have Playstations, XBox, computers, or smartphones, Fortnite is an accessible game that already functions as a tournament. Create a flier to promote your event with key details like where and how to log in.
19. Meditation Hour
Meditation and mindfulness are great coping skills for our students to learn. Create an online event hosted by your wellness staff or counseling center staff that students can tune into to practice techniques that will support their wellbeing.
20. Yoga at Home
Host weekly yoga sessions via Microsoft Teams or Zoom. Yoga is a perfect solitary activity to enjoy while inside during a cold winter. If you don't have access to a yoga teacher, there are many great beginner series available on YouTube for free.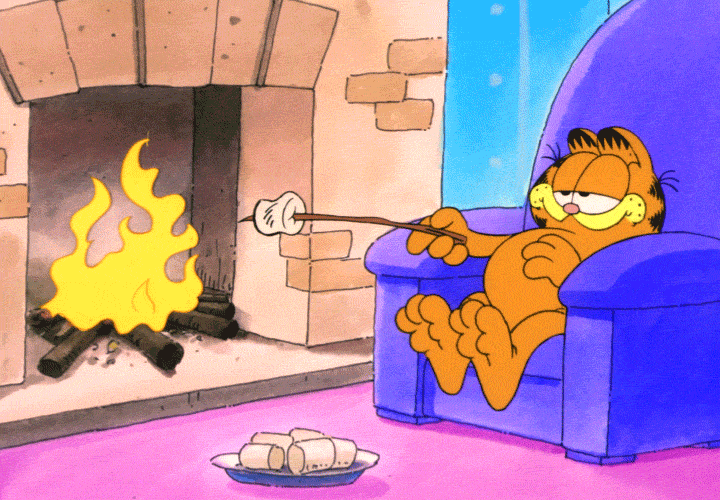 We can continue to enjoy outdoor activities or social distance inside while we wait out the rest of the pandemic. Providing safer activities like these for your students can help keep your community safer, while still enjoying the winter wonderland.
What winter plans do you have for your students? We'd love to hear your ideas! Connect with us on Twitter @themoderncampus.