"Come hell or high water, I'm gonna ride or die with you. That's how much your success means to me."
That's what Emmanuel — a first-generation college student and current student affairs professional — asserts to the students he works with.
Richard Greenwald (2012) states
"Those of us who were first-generation students must stand up and make our presence known. We should act as ambassadors, guides, and advocates for current first-generation students. We need to find ways to educate these students in the social aspects of college… In short, we need to write up the unwritten rules of college for them… We owe it to our students to take luck out of it – that is the power of higher education."
First-generation college (FGC) students often find it harder to graduate. Student affairs professionals, administrators, and faculty have found that they seem more disconnected from college cultural norms than their peers. There are assumptions that a student has particular experiences under their belt or knowledge they might not necessarily have if they're coming from a first-generation background.
On-campus resources for FGC students vary immensely: they may seek support from student support services, a student life department, a multicultural education office, career services or counseling services.
For example, FGC students may not know how to network because they didn't see it or experience it in their home life growing up. By taking advantage of an office, like career services, they have the opportunity to learn how to network. There is a responsibility of higher education professionals to build awareness and knowledge to continue to learn how to best support FGC students.
Here's why:
We've found conflicting messages on the attendance of FGC students and the institutions they attend. According to a report on trends of freshmen students published in 2007, first-generation student enrollment has declined over the previous 40 years.
Another report states the opposite: 17% of entering freshmen were defined as FG in 2007, while that number is estimated to be 1 in 3 students today.
While research on FGC students seems inconsistent, what we do know about them is that they seem to make up a large population of students at institutions across the country with stories that need to be listened to, and ultimately inform our lens as practitioners.
Defining
First-Generation
While reflecting on first-generation college students' experiences, we know we'd be doing an injustice to FGC students if we only provided concrete definitions of the phrase first-generation.
As student affairs professionals and humans, we tend to look for clear definitions to pair students with specific characteristics in order to make sense of everything. It tends to be easier to break down and relate to students in this way. When we set boundaries, boxes, and link particular traits around students and their experiences, we may unintentionally create an environment that can be more harmful than helpful.
It appears there is a lack of consensus on a universal definition of first-generation college students. Emmanuel conceptualizes many FGC students as "thank you for the opportunity" students, who communicate immense gratitude for the chance at a higher education.
Definitions in higher education explain that FGC students are those whose parent(s) did not obtain a college degree, and are defined as those with whose parents have no college experience at all. The Higher Education Research Institute (HERI), in its annual CIRP Freshman Survey, defines first-generation college students as "those whose parents have no college experience." The National Center for Education Statistics (NCES) defines first-generation students as "neither of their parents [having] more than a high school education" and much of current college student development literature references this publication often.
What if we put aside these definitions for a moment and entertain what a "first-gen mindset" would look like for our practice?
By "the first-gen mindset" we mean students who may not be identified by Admissions or Enrollment Management teams as first-generation, but who may have similar questions, challenges, and mindset. Similarly, professionals who serve these students may also arrive at their respective campus environments having experiences that shape their own first-gen mindset.
What if a solution included developing or refining our own first-gen mindset?
This mindset is constructed on the assumption that our understanding and practice of FGC student support and empowerment is intricately connected to our own reflection, action, and experiences. It asks us to challenge the assumptions of a linear higher education pathway in which many of our institutional support services are established.
What if in general, we conceptualized them as those who arrive at college with substantially more questions than answers?
If we change our perspective and instead come from an understanding that FGC students have more questions about the college experience than answers, we avoid narrowly defining students based on a standard set of characteristics and instead create a focus on lived experiences. We aren't here to define their college experience for them as a FGC student, but to help them better navigate their college career to be successful.
How do college professionals who currently support FGC student success understand and inform their practice?
Tara, a Director of Student Life, takes her learnings from being a first-generation student and applies them to her orientation programming, ensuring students are connected with supportive peers and mentors, as well as informed of student support services resources.
Tammie, a student affairs professional in Alaska, recognizes that 70% of students in the region are FGC students. Tammie proactively provides students with information about campus support and resources:
"First-generation students can have a basis of understanding, so they will know what questions they DO have. We need to build relationships with them, so they are willing to have those conversations, ask those essential questions with their newly acquired language and basis of understanding."
Tammie strives to create an environment where students do not have to learn through trial and error, which was a big departure from her own first-generation student experience.
When we're talking about FGC student experiences and attempting to adopt their lens for the college student experience, it means being open to shifting our perspective of understanding our work, and more importantly, reflecting on our own experiences.
Your First-Gen
Stories
We reached out to student affairs professionals asking for their perspectives, stories, and insights on their FGC student experience. We asked them a variety of questions and we identified themes that were unique to their experiences that can provide everyone at an institution with insight on what it means to be first-generation.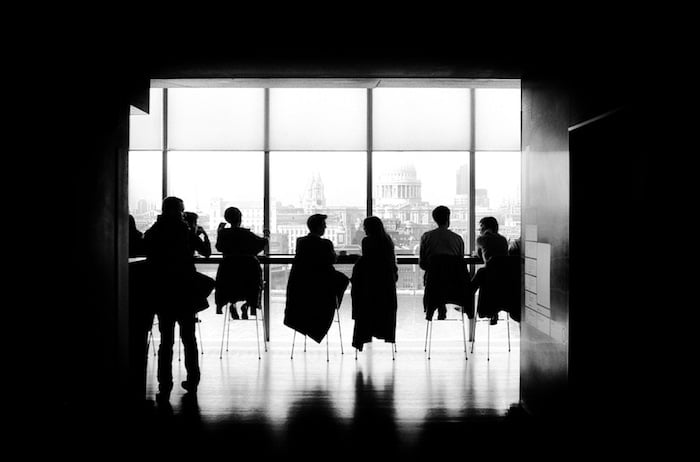 Q: How do your identities connect to the work you do in student affairs?
"First-generation student affairs professionals are the unrelenting support and advocate for underrepresented students. They enter the field from numerous avenues, with a common rallying call for student excellence. They are often unseen and under-celebrated, highly visible only to first-generation students. Their social identities are salient to their experiences and are reasons why they arrive with fierce and persistent energy for student retention and success. They connect their struggles as people of color, low-income and working class people, and hold their first-generation status with strength and pride." — Emmanuel
"First-generation status is an invisible identity. My experiences as a first-gen student and navigating that identity have made me more perceptive to the difficulties my students are facing. I understand that we don't know everyone's stories and that they could be going through a number of different things at any given time." — Samantha
"As a first-gen working at an institution comprised of 41% first-gen students, I am able to help normalize challenges my students face and point them towards appropriate resources. It also allows me to advocate with my peers, most of whom are not first-gen themselves and thus cannot understand the unique challenges faced by first-gen students. As a genderqueer lesbian, students seek me out for advice and to listen to their own experiences exploring their sexuality and the subsequent challenges they face at school and at home. When needed, I can advocate on their behalf. I am currently pushing for my institution to hire master-level educated and experienced professionals to work within our Office of Multicultural Student Support. Currently, the office is staffed by one part-time person with no formal higher education or higher education work experience." — Britany
"Currently I am working in student affairs assessment. Connecting student persistence to how engaged a student is in student affairs is my work. As a first generation student, my work in residence life and participation in a student club (ballroom dancing) kept me engaged and created a safety net that I was mostly unaware of. I want to help the field recognize the importance of student affairs in persistence and graduation." — Pamelyn
Q: When was the first time you realized you were a first-generation student?
"When I had questions about dealing with administration and nobody in my family had a clue what to do." — Pierre
"I did not realize this truly until after I began my graduate program. I understood that I was the first of my family to go to college and that my friends did not have that same experience, but I never really thought anything of it or how that defined my experience. Through my graduate program, I have been able to dive deeper into my experiences as a first-gen student and how that affected my college years." — Samantha
"During my student affairs graduate school program." — Britany
"When [my] roommate and I both flunked our first economics [class]. He called home and had a 20-minute encouraging conversation. I called home and my mom said 'What am I supposed to do? I don't know anything about college' and hung up. I was like, 'I guess I am on my own.'" — Andrew
"My freshman year of college. I went to a private Catholic college where I was in the minority being first-generation." – Kayla
"I would think it was my first time back home. When my family/community did not 'get' what I was doing. I even recall a statement about 'getting too smart' at college from my mom." — Pamelyn
"It was in high school, around my sophomore year when the whole notion of college was beginning to creep on me. My parents were initiating conversations about starting to take tours on college campuses and to start getting familiar with the whole environment. After a few discussions, it was revealed to me that I would be the first person in my entire family to attend college. From that moment on, I took a very different perspective towards education." — Brandon
Q: Do you remember specific words/phrases/verbiage that you resonated with or identified with (pertaining to being the first in your family to attend college)?
"First-Generation, first in the family." — Pierre
"Yes, but since I first learned about it in the past two years and I learned about it in a professional setting, these are not likely as relevant as they may be for someone who learned about it sooner. Stop-out… didn't know what this was at the time it happened, didn't know that it was common for first-gens to do when I did it. Social capital… again I witnessed how peers and their families interacted and how theirs was so different from mine. They got packages in the mail near finals and I never even got a phone call. Their parents visited campus and helped with summer internships. Mine asked when I was getting a summer job of any kind. I had no idea how to do financial aid forms. My friends' parents did theirs for them. I had to live a double life, and I still do. When my friends go home, their parents talk about their jobs with them, and how different job opportunities can come about through networking. When I go home, my family refers to me as the 'prodigal child' because I'm the only one to ever leave my hometown for college, graduate from college, earn an advanced degree, and move out of state for a job. This somehow automatically makes me uppity in a way that is not acceptable. My education makes me an outsider in my own family, even though my family pushed me since childhood to earn good grades and go to college in order to break the cycle. The duality of not fully belonging at home and not fully belonging to the continuing-generation collegiate environment resonated deeply with me as I learned about first-gens. As a professional, it continues." — Britany
"Being coined 'the smart one' at home, and oddly nothing comes to mind in regards to my friends from campus." – Pamelyn
"I didn't have a response for this question because there was not specific experiences or verbiage that stuck out to me, being first-generation was more of a hidden agenda I had." — Brandon
Q: Is there a connection with your own college experience and the first-gen students you serve?
"Yes, sharing my story." — Pierre
"I recognize that they don't always know how to do things and that they may not know how to ask for the certain kinds of help they may need. They may also feel too proud to seek out help because they've had to learn early on how to get through college processes on their own. So often in our profession, we talk about how we need to stop babying Gen Y. Yes, and that's great. Students are adults and should be treated as such. But we can't know what we don't know. And this is an enormous barrier for first-gens that I believe many people in higher ed don't understand. Their parents may or may not be involved. My own family was not involved in my college application, matriculation, attendance, or graduation processes. I had to learn all of these things on my own, and often to the detriment of my continued success. Like many first-gens, it took me 6 years to graduate and I had a stop-out year because I changed my major during my first final semester when I should've graduated. Because of this experience, I am able to explain to my students that in the long run, it isn't necessarily worth it to change majors if it leads to two or more extra semesters, especially if it's in a similar area of study. I work at a liberal arts college, so their experiences provide them with a well-rounded education that can easily translate experience and skills in a number of ways. This ultimately can lead to persistence through graduation and less of a financial burden, which are two significant challenges for first-gens." — Britany
"Yes. I realize how it important it is the not only encourage, but walk with them as they navigate the college system and process." — Andrew
"Somewhat. My undergraduate college is very different than the college I work at now, but I believe that having the same experiences as many students helps me relate to them." — Kayla
"It was more so when I was 'on the ground' in activities and residence life than now in middle administration. I always asked a student about how classes and life was going outside of their role with me. I felt it was important to remind students why they were on campus in the first place." — Pamelyn
The Unseen Contributions
The stories of FG student affairs professionals continue to perpetuate the stigma of FGC student invisibility as they contribute to the success outcomes of their respective institutions.
Dr. Estela Bensimon encourages an emphasis on the characteristics of practitioners in relation to the success of "marginal and marginalized students." Dr. Bensimon explains,
"When I say that practitioners are missing, I am referring to the lack of scholarly and practical attention toward understanding how the practitioner — her knowledge, beliefs, experiences, education, sense of self-efficacy, etc. — affects how students experience their education."
Why do FG student affairs professionals' stories matter?
The exact benefits and contributions of FG professionals toward attaining institutional FGC student success outcomes are unknown.
What we do know is these professionals have amazing stories and experiences to draw from. Their lived experience also informs current practices to ensure college access for diverse student populations. Their presence on our campuses and in students' lives brings relevance and credibility, bridging daily practices and higher education policy goals.
FG pros use elements of their struggles, experiences, challenges, and lessons to build up FGC students, reminding students that a 4.0 GPA is an overemphasized mythical standard for most colleges. They relate their struggles with those that college students face, cultivating a sense of empowerment, and modeling their success as attainable, as possible for students as well. They activate the first-gen mindset each and every day.
How can I adopt a first-gen lens?
We're so glad you asked…
This post is part of a two part series. Check out the follow-up post on how to adopt a first-gen mindset, how students actually navigate institutions, and implications for higher education. Thanks for reading!
About the Authors
Saby Labor is a higher education innovator and founder of a coaching and consulting organization called Resilient Campus, focused on issues of inclusion and leadership development. She has a master's degree in Postsecondary Administration and Student Affairs from the University of Southern California and is currently a doctoral candidate in the Higher Education Administration program at St. Cloud State University. Kayley Robsham is the Community Engagement Manager at Presence with a passion for the creation and promotion of inclusive campus cultures for college students. She has a master's degree in College Student Personnel from The University of Rhode Island. Follow them and tweet them at @ResilientCampus & @kayleyrobsham!
References
Bensimon, E. M. (2007). The underestimated significance of practitioner knowledge in the scholarship on student success. The Review of Higher Education, 30(4), 441-469.
Choy, S.P. (2001). Students whose parents did not go to college: Postsecondary access, persistence, and attainment (NCES 2001-126). Washington, DC: U.S. Department of Education, National Center for Education Statistics. https://nces.ed.gov/pubs2001/2001126.pdf.
Greenwald, R. (2012). Think of first-generation students as pioneers, not problems. The Chronicle of Higher Education, 59(12).
Espinoza, L.L., Gaertner, M.N. & Orfield, G. (2015). Race, Class, & College Access: Achieving Diversity in a Shifting Legal Landscape. Washington, DC: American Council on Education.
Jehangir, R. R., Stebleton, M. J., & Deenanath, V. (2015). An Exploration of Intersecting Identities of first-generation, low-income students (Research Report No. 5). Columbia, SC: University of South Carolina, National Resource Center for the First-Year Experience and Students in Transition.
Pryor, J.H., Hurtado, S., Saenz, V.B., Santos, J.L., Korn, W.S. (2007). The American freshman: Forty year trends. Los Angeles: Higher Education Institute, UCLA. https://www.heri.ucla.edu/monographs/TheAmericanFreshman2015.pdf
Smith, A. (2015). Who's in First (Generation)? Inside Higher Ed (Nov 10).