To misquote Ned Stark, "NASPA is coming."
Are you ready for this year's conference? Having a good NASPA experience requires more than just showing up. There are many presentations to see, lessons to learn, and people to meet. It's wonderful… but can also be overwhelming.
So, how do you achieve that delicate balance of making the most of the opportunities available, while staying energized and optimistic? Here are some tips, sourced by me and many of my Presence teammates.
Before
Rockin' the NASPA game shouldn't just start at the conference itself; to truly excel, you need to do some prep work.
1. Download the app
This will be the easiest task of all — just the click of a button. The My NASPA App is free, easy, and a must for navigating the conference.
I recommend downloading it at least a few days before you head out. It'll be helpful in preparing for the conference in these other ways below.
2. Plan out your schedule
Using the app, browse through all the sessions on this year's schedule. This will help you come up with a game plan for tackling each day.
You can start by bookmarking or writing down all the sessions that interest you based on gut instinct.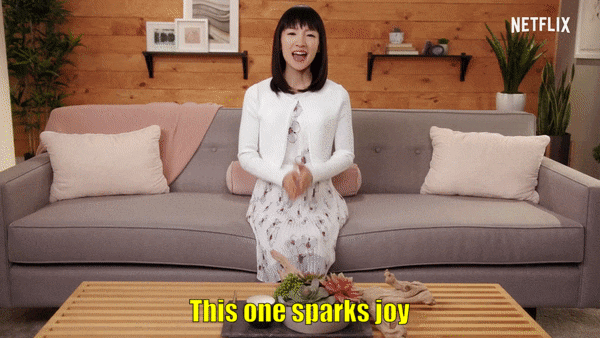 Now, if you're anything like me, your list will be outrageously long, requiring you to be in multiple places at once. But don't worry nor Google "how do I clone myself?" You can narrow down your choices by looking for repetition.
Unless you need to hyper-focus on one particular interest, consider crossing off the sessions from your to-attend list that tread on the same topics.
You can also be intentional about attending a variety of sessions within each of the following categories:
Sessions that reinforce concepts and skills you already know

— Such sessions will help you stay up-to-date on the latest trends and best practices. Plus, you can serve as a savvy resource for less seasoned professionals in attendance.

Sessions that speak to your current concerns, challenges, and goals

— These will give you tangible ideas to back to campus so that you can ace your everyday responsibilities.

Sessions that speak to concerns, challenges, and goals that you may have in the future

— Attending these will help you prepare for when the challenges eventually arrive at your doorstep. They can also give you a glimpse into the toughest issues your colleagues and supervisors may currently be dealing with.
But don't narrow down your to-attend list too much! I recommend putting two or three sessions per time slot on your calendar. That way, if any of your sessions are canceled, full, held in too far a space to schlep to, or you're simply not feeling them at the time, you'll have other options available — without needing to sort through the entire massive schedule all over again.
Be sure to also read the full description of each session, as titles can be misleading. You'll want to see if it's relevant and appealing to you beyond its eye-catching name.
You can even research the presenters! Perhaps one works at an institution you admire or has a job title you inspire to have someday, which would make them a great networking connection. It would also be nice to support a presenter who works at a neighboring institution that you'd like to partner with.
As for friends who are presenting, only attend their session if the topic truly interests you and there isn't anything else during that time that you don't want to miss. Your friend would surely appreciate the support, but it's ok to be a little bit selfish here. You (or your institution) paid for NASPA and you're there to learn; a good friend will understand. Plus, they can always give you their slides, notes, and sage advice afterward!
3. Find out who else will be there
Of course, you'll meet plenty of people simply by wandering around and having the gusto to introduce yourself.
But you can be strategic about whom you encounter, too.
Here are some things you consider doing:
Connect with people you know personally

— perhaps an ol' grad school classmate, a former colleague, or someone you had a memorable conversation with at a regional conference last year. Before the conference, consider asking "who else is attending NASPA this year?" on social media, or better yet, reaching out individually to folx whom you especially hope to see.

You could share preparation tips, plan to meet up during the conference, or even see what goals you can help each other accomplish.
Search for folx who hold positions you aspire to have one day or who work for your dream employer.

If they're presenting at any point, plan to be at their session(s). Or, if you discover a mutual connection through social media, ask that connection to virtually introduce you via email or LinkedIn. You could even reach out to your professional crush personally to express your excitement about having a chance to connect in person.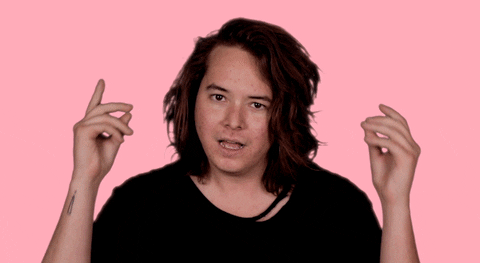 And don't forget about social media! A savvy Twitter search or browse through student affairs facebook groups will reveal a plethora of attendees.
4. Consider attending some pre-NASPA workshops
Did you know that NASPA has pre-parties? Well, not "parties" exactly, but they have several opportunities to learn, network, and prepare with a smaller group of professionals before you're launched into the larger, broader event.
NASPA 2019 offered pre-conference workshops on campus sustainability, organizational misconduct, distance learning, and much more. There was even a seven-hour workshop for aspiring AVPs, an institute for community college staff, and a new professionals symposium.
Attending one (or several) of these can give you great tips and networking connections, all while softly easing you into the hecticness of the conference itself.
Yes, these workshops do indeed come with a price tag. But scholarship opportunities are available. Perhaps your institution would even sponsor you, if you're able to build a strong case for how a workshop will help you tackle departmental challenges.
During
5. Get the lay of the land
Spoiler alert: The conference center is huge! No matter how naturally savvy you tend to be with directions, you'll likely get lost at some point — if you don't take some time to get to know the space.
So take that time. I recommend exploring major hallways and event spaces when you first arrive. Then, when you later have to rush off to find, say room 227K, within 10 minutes of leaving room 861B, you won't have to rely solely on a map. You'll have your own memories of the layout, including elevators, escalators, and perhaps even a shortcut or two.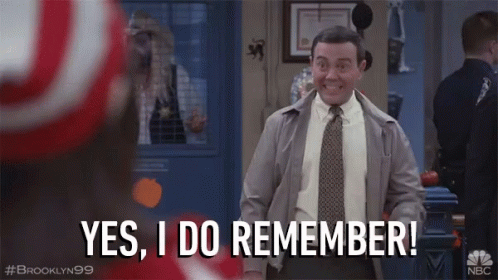 Be sure to also familiarize yourself with the locations of restrooms and snack hubs so that you can find those even when you're pressed for time.
And keep in mind that the NASPA experience won't just be confined to the conference center; surrounding hotels will host things concurrently. So be sure to note these other locations and come up with a plan for how you'll travel over there, ideally without needing to sprint or teleport.
6. Visit the vendor hall
You might assume that heading into the vendor hall will be like answering the door to an overeager salesperson.
But it's not like that at all! There's value in the hall without needing to open your wallet.
Vendor reps are awesome people with valuable connections in the field. Many will even be former student affairs professionals themselves, who still feel deeply invested in student engagement and success — so much so that they've developed solutions to common industry challenges. Chatting with them can give you a fresh perspective on your everyday work.
Plus, some vendor reps may live in areas where you hope to work someday and can tell you more about life there. Or perhaps you'll meet a recent alum of your institution, who can give you new insight into students' mindsets.
Several of my coworkers here at Presence even got their jobs through these halls! No, they didn't interview during NASPA. In fact, none of them were actively job searching at the time. They merely had memorable conversations with our team and when they happened to be job searching later, they remembered the friendly faces they met at NASPA.
7. Try everything out
Speaking of vendors, if it's your first time at NASPA, you'll probably be surprised by some of the things you see.
Spoiler alert: The vendors won't just sell T-shirts, software (like Presence!), or textbooks. There are usually also companies selling furniture for residence halls, gym equipment for recreation centers, and vending machines for, well, really anywhere on campus.
Perhaps you currently have zero percent influence on these purchasing decisions. But you should visit these vendors anyway! You may one day have reign over these areas and when that time comes, you'll be able to save the day by knowing the perfect vendor.
Oh, and I must mention the freebees! Many vendors will give out samples of their products or award prizes to a few lucky winners.
And by prizes I don't just mean cheap pens, post-it notes, or other small knick knacks that you're likely to quickly forget about. Some vendors give away gift cards to popular stores, gift baskets filled to the brim with goodies, and even tickets to upcoming conferences or other professional development opportunities.
Some prizes you can get simply by exchanging your business card with the vendors; others you can score by being a raffle winner.
(And don't miss out on visiting the Presence booth. We've previously handed out fresh-baked cookies!)
8. Volunteer
The conference can't run smoothly with only full-time NASPA staff. They need volunteers.
I encourage you to join them. No, you won't make any money off of the gig. But you will win some great networking opportunities.
You'll also get an inside peek into the behind-the-scenes conference work, which can be an invaluable gateway for getting involved with NASPA year-round, either at the national or regional level. It can also give you some awesome event management skills, which you can take back to campus.
Volunteer opportunities typically include checking people into the conference, ushering people into keynote sessions, and asking attendees to fill out post-session evaluations.
Most roles don't require any qualifications or special skills; if you want to help, you're in! (You can find out about these opportunities online after completing your conference registration.)
9. Attend some evening socials
Are you ready to party?
Well, many groups at NASPA are. Lots of institutions, conference sponsors, NASPA regions, knowledge communities, alumni groups, and more host evening socials during NASPA.
These are, of course, great networking opportunities. They're also chances to enjoy some free food and experience the culture and social vibe of a group.
Perhaps, like me, you get nervous around large groups of strangers. Attending a social might seem as inviting to you as swimming in a shark-infested pool. But people tend to be super warm and welcoming at NASPA. They know that folx are nervous and looking for connections.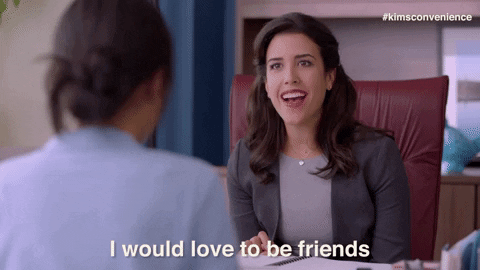 If you're still not convinced, I recommend coming up with a strategy for how you'll handle these social interactions. You can plan to attend with a buddy, either someone you already knew before the conference or another nervous (but brave) attendee you met earlier. (Remember to ask people you meet in the morning what they're doing that night.)
Or, let name badges be your savior. Each person's badge will list their institution and NASPA region. You can scout out people with whom you have things in common, which may make striking up a conversation easier. You can, for example, express your admiration for an institution, share that you've visited a campus, or say that you've always wanted to learn more about their region.
Oh and don't forget about the social's host. The evening socials always have these — often a committee/board member, an institutional alum, or a company representative. These hosts are tasked with making sure the social runs smoothly and that everyone has a good time, including you! Simply tell them that you'd love to be introduced to another attendee and they can play matchmaker.
10. Attend some keynote sessions
You don't necessarily need to attend the opening session, plus every keynote speech and the closing session — if something during those times interests you more. But I recommend attending at least one of these.
My coworker Meg Sunga dives fully into every NASPA opportunity, and she especially loves the keynote sessions. She told me:
"Speakers like Dustin Lance Black affirmed my young queer identity while Supreme Court Justice Sonia Sotomayor showed me what breaking barriers as a woman of color looked like. Even though many of the speakers do not work in the field, I love how their advice translates to our lives personally and professionally. Six NASPAs later and the keynote sessions are still my favorite part about NASPA."
11. Give yourself a break — literally
Don't pressure yourself to be in full NASPA-mode 24 hours a day. You don't need to attend a session during every time slot.
Yes, it's true that you, your institution, or a scholarship-granting organization spent a lot of money to send you to the conference. And yes, you should seek to make the very most of it.
But being exhausted and cranky won't do you any good. You'd likely have trouble processing ideas and concentrating on what's happening right in front of you — reducing the value of your entire experience.
So, let yourself rest. Take a nap or two, go to bed early, and/or sleep in late. You can also explore the host city, treat yourself to a nearby bakery or coffee shop, or check out one of the conference's mediation or sensory rooms.
And of course, don't forget to use the bathroom and eat nutritious meals. You'd surely tell your students similar advice for any conferences they attend, right? Well, now's your chance to do as you say.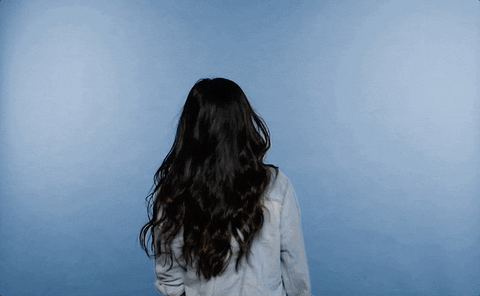 How have you rocked NASPA? What questions do you still have in order to prepare? We'd love to hear from you @themoderncampus on Twitter.
(And special thanks to Meg Sunga for helping me compile these tips. You can reach her on Twitter @Meg_Roll.)