Wellness, well-being, and self-care are popular buzzwords in higher education.
I feel lucky to work in the wellness and prevention field because my personal well-being is prioritized. As a white woman, I recognize that accessing wellness is a privilege that's granted to me. But as a fat person, it's more complicated.
Because of my intersecting identities, I reflect often on how we promote well-being to all students, especially when it can be difficult in a stressful atmosphere.
I make it a priority to ensure that everyone on campus has access to wellness and well-being programs that can help them persist throughout the often-stressful college years.
Here are my suggestions for how you, too, can make sure your wellness programs more accessible for students of all identities.
9 Practices
1. Be inclusive in marketing
To ensure that all students feel comfortable accessing your services and programs, your marketing materials must be inclusive.
If your posters have photos of people, be sure to include students representing many races, genders, abilities, and sizes. As a fat person, I often feel excluded from spaces that center physical well-being, as they typically show only thin people in their marketing materials. I am more likely to attend an exercise class or take advantage of another opportunity if my body is represented.
Consider also how society has gendered many colors or motifs. Some people, for example, might not imagine themselves at a spa event that is promoted with pink florals or a video game event that is aggressively masculine in its marketing.
2. Keep costs low and consider socioeconomic diversity
Wellness has become increasingly commercialized on social media. Products that promise to deliver youth, beauty, health, and calm are promoted by reality stars. But the commercialization of wellness misses the mark. Wellness is not a product you can buy in a FabFitFun box.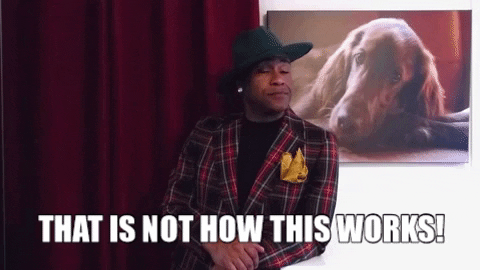 Whenever you can, make your wellness programs free to attend. Host yoga or free exercise classes. Hand out cups of herbal tea or host arts as healing programs. Don't host wellness events off campus that students must pay to access. All students should be able to access wellness programs, regardless of the size of their wallets, bank accounts, or bodies.
Yes, financial well-being is a key component of wellness. However, not all students have the luck, privilege, or means to be financially well.
So, when you offer programs that are focused on financial well-being, consider that some students are coming to your campus with no money in the bank. Some students, unfortunately, must live with high-credit balances in order to survive or provide food for their families.
So, make sure that your messages about using credit wisely aren't patronizing or shaming of students who don't have financial privileges. Be sure to start discussions on financial wellness with the disclaimer that not everyone can control their own access to wealth.
Consider how you can help students who can't afford Starbucks every day feel more comfortable on campus. If you work at an institution with a particularly large price tag, students from lower income backgrounds might feel even more alienated. When you talk about the fact that not everyone can afford weekend trips or high-end fashion, you make the space more inclusive of all students.
3. Look past the gender binary
Wellness is often geared towards thin white women in media and advertising. Unfortunately, students outside of those identities may feel left out. So, be intentional about including men, transgender, and non-binary individuals in your wellness programming.
It may be hard for men on your campus to engage in mindfulness programming because of what society has taught them about masculinity. Consider how your events will appear to all students and shift your messages appropriately.
Additionally, I recommend partnering with your LGBTQIA+ resource center to ensure that your wellness programs meet the needs of students who don't identify with the gender binary.
Or, if your campus doesn't have a resource center, check out these free resources from Campus Pride. There's even a section on making health and wellness more accessible to LGBTQIA+ students.
If you have a counseling center on campus, see if they offer support groups for non-binary and transgender students. You could incorporate that opportunity into your wellness message.
4. Consider trauma
Students impacted by previous or ongoing trauma — including violence, combat, acts of hatred, death of a loved one, health challenges, and more — have unique wellness needs.
Review all of your programming and take inventory of how a student who has faced trauma might experience it. You can assess this by asking yourself the following:
Could this material be triggering for someone who has faced violence?

Does this event discuss difficult topics like violence, racism, eating disorders, or death?

Is it soothing?

Is it trauma-informed?
If you are presenting a wellness topic that might be triggering, let students know that they can leave the room at any time, without judgment.
Providing a trigger warning on event posters gives students the chance to self-select out of the event or to mentally prepare. If your program deals with food, think about how those with eating disorders or negative body images may experience the event.
If you have a counseling center, reach out and see if a mental health counselor, ideally one with experience in that area, will attend the event, in case someone needs support.
It's also worth implementing programs specifically for students who have faced violence or trauma. Partner with your violence prevention staff to see what needs are already being met and what programs could be helpful to add.
For example, host trauma-informed yoga or work with your counseling center to start group therapy for students impacted by violence. Or host a workshop on sleeping techniques since lots of survivors deal with insomnia.
5. Use data
If you merely assume what your students need from well-being programs, you may miss the mark. Consult data from student surveys or engagement platforms to find out what topics your students value learning.
Separate data by group markers and find out what specific demographics of students need.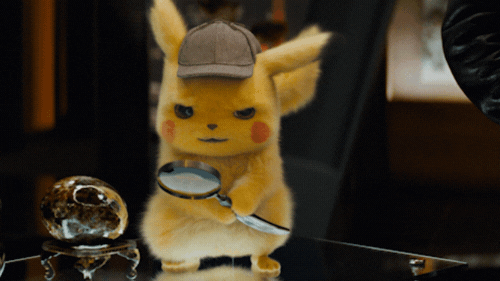 For example, you might find that commuter students understand how nutrition affects them well, but many of them want to learn more about healthy sleep habits. Or if students express more of an interest in learning about financial well-being over physical well-being, you can program accordingly.
When you understand the data, you can be more intentional about giving your wellness programs a wider, more inclusive reach.
And if students who do frequently attend your programs have better grades and a higher retention rate, you can show budgetary decisionmakers that you need more resources to better serve other student groups, too.
When you follow the data, you can find out important information about campus culture and inclusivity.
6. Incorporate cultural competency
If cultural competency is a blind spot for you or your wellness team, it's imperative to take a deeper dive.
If you don't recognize the unique traumas and challenges your students of color, disabled students, students of size, or LGBTQIA+ students face, you won't be able to offer wellness programming that supports them.
Strategically partner with offices and student organizations across campus that serve these groups in order to better inform your programming. Building relationships is imperative for crafting successful wellbeing programs. When you strategically partner with offices across campus that intentionally serve students of historically marginilized identities (such as cultural centers), you can better support student wellness as a whole.
7. Avoid weight-centered topics
Everyone deserves access to wellness, regardless of their size. Fat people and those who have suffered from eating disorders are often excluded from and actively harmed by wellness that is centered around weight or weight loss.
Weight loss is ineffective 95-98% of the time and pushes people into a cycle of shame-filled gaining and losing. If your wellness programs include discussions on weight loss, BMI, or any kind of fitness or food tracking, consider how these likely cause more harm than good and keep people from engaging with wellness.
Instead, focus on exercise for the joy of moving, relieving stress, feeling strong, and getting out in the world — not to burn calories or punish yourself for eating desserts. Don't encourage students to count calories. Instead, talk about all food as fuel that impacts everyone's bodies in different ways.
When your wellness programs are not about weight, you will reach more people and make a more inclusive wellness program for people of all sizes and relationships with food.
(Editor's note: We have a new podcast that covers this topic in even more depth! You can listen here or in the player below. Okay, onto practice #8)
8. Model wellness
Students learn a lot about office culture by watching their supervisors. It's key to model and practice what you preach so that they'll see examples of wellness in the workplace.
One of my colleagues does this by talking about swimming at 5:15 every morning. The activity brings her joy and the quiet of the pool centers her. My supervisor makes it clear that it is OK for your health (including mental health) to come first. My students know that I have a 9 p.m. bedtime and knit or spend time in nature to decompress.
When you model wellness in your intersecting identities, you can show all students examples of how they can take care of themselves.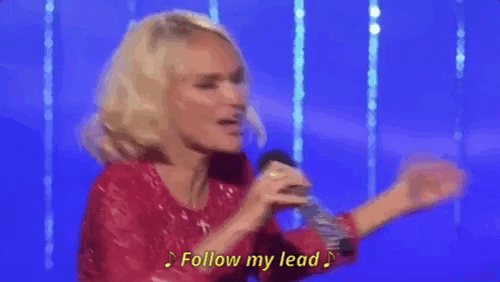 The student affairs culture often seems to promote being busy as a necessary, positive quality. When you fight that expectation in your role, emphasizing self-care, you can show students how so much more is achieved when people are well.
9. Think beyond physical well-being
The other day, I had to correct one of my peer educators who wanted to include "healthy" as a goal of our office on a poster. I explained that just because someone is not physically healthy, it doesn't mean they can't access wellness.
Even those on hospice care can participate in wellness behaviors. For example, access to medication, music, nature, counseling, friends, and family can increase well-being exponentially, even when someone is in poor physical health.
To move past this, educate your peer educators on what well-being truly means. Encourage them to implement programs on the full wellness wheel so that many people can access all the tenets — including spiritual, emotional, financial, social, intellectual, and occupational wellbeing.
10. Think creatively
When we talk about wellness, images of working out, sleeping enough, and eating well probably come to students' minds. But, in order to engage more students of all identities, we need to be more creative.
We know that mindfulness techniques are important for students and they can access mindfulness in many ways. Be creative about your technique in capturing them. If you want to engage student-athletes, for example, consider how to show them the importance of mindfulness for success in their sport.
Want to show students the importance of getting enough sleep? Create a bedroom in the student union with QR codes strategically placed with information about healthy sleep habits.
While we need to stick to certain topics to remain true to wellness, there is still plenty of room to be creative in planning these programs.
To push yourself even further, encourage creativity from your student staff. They might come up with the best ideas for engaging their peers.
The wellness and well-being discussions on campus are here to stay. As mental health concerns among first-year students are more present than ever, we must give them tools and strategies to develop resiliency and to thrive in an ever-changing world.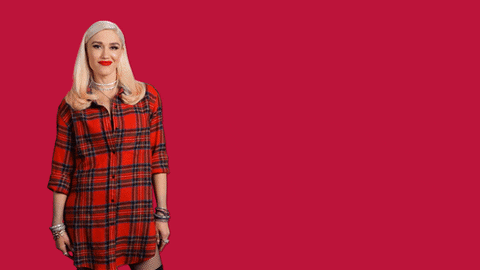 How have you made wellness more accessible on your campus? We'd love to learn from you. Tweet us @themoderncampus.