Do you know the specific dropout rate at your institution?
When are students most likely to leave? Maybe during the first three weeks, the first six weeks, or a student's second semester of enrollment. Do you know which student personas are most at risk?
Discussions are persistence, retention, graduation, and transfer rates have taken the higher education community by storm. From adding new assessment trends to our back pockets to the importance of an overall student engagement strategy, it's become apparent that we need intentional partnerships and a multi-pronged approach to help students succeed.
Two-year campus leaders are adept at shifting program focuses and curriculum to meet the needs of their local economies, as well as the national economy. But placing a large emphasis on the curricular experience often fails to address the other half of the solution to retention: The student experience.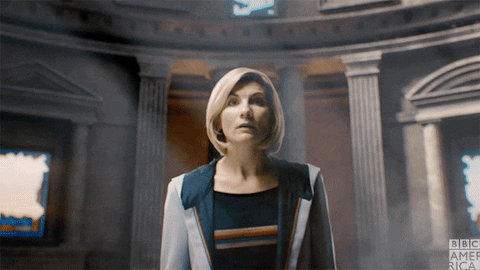 From an administrative lens, we must understand that most students are navigating along Chickering's first three student development vectors: Achieving self-confidence, managing emotions, and developing autonomy.
By assessing the community college co-curricular experience with new technology, we can begin to pair engagement trends with Chickering's framework and specific learning outcomes in order to provide students with better co-curricular experiences.
And that's what students truly want: To make their co-curricular experiences meaningful.
Community college leaders face two major changes; they must understand what makes students feel successful and know which metrics to measure within their co-curricular experiences.
To date, there are still very few studies about community college student involvement and its impact on individual students. Yet, many other studies show that co-curricular programs have a positive impact on student success and persistence at community colleges.
Example:
Community colleges enroll some of the most diverse student bodies, and it can be difficult to provide comprehensive, targeted programming to meet their needs. With so many students who are also parents, first-generation, low-income, or working full-time, creating meaningful co-curricular engagement experiences is a huge challenge and often an area with limited resources, funding, and focus.
How do we engage each of the student personas and groups to offer them meaningful opportunities for involvement?
Chickering's work suggests that we utilize intentional methods to promote development and co-curricular growth. Sure, we can offer students free food and chances to socialize, but what are we offering them in terms of value? We need to communicate and demonstrate the value of offered opportunities, and pair that with community college students' needs.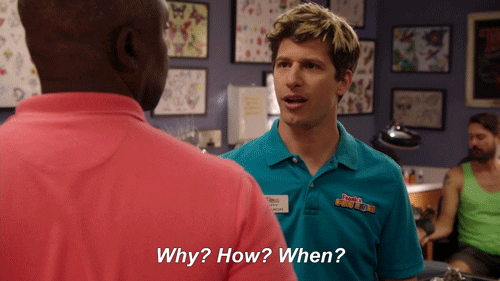 Within involvement, we can work to develop students through these five stages:
1. Engage students in making choices

2. Require interaction with diverse individuals and ideas

3. Involve students in direct and varied experiences

4. Involve students in solving complex and intellectual social problems

5. Involve students in receiving feedback and making objective self-assumptions
We can use this framework to guide the creation of various involvement opportunities that are both meaningful and personal.
Next, we dive into specific examples to continue a much-needed conversation on how to best support community college students and find solutions to some of the toughest community college challenges.
Assessing

Engagement

For students struggling to find community on or off campus, not feeling welcomed or on track can quickly lead to a downward spiral.

It's best to be proactive about retention strategies across departments before students arrive on campus. It's important for students to feel part of the community before they start classes, whether solely online, in person, or via a hybrid program. At community colleges, creating a sense of belonging for students is every department's responsibility.

Assessing engagement provides community colleges and their leaders with tools to make informed decisions around co-curricular program design and resource allocation (whether personnel or budgeting).

Institutions typically have options to track and assess this engagement in a uniform manner, allowing staff to adapt programming early and often to better serve student needs. Additionally, this engagement data, when paired with academic data, can provide a much more comprehensive understanding of retention, and the factors influencing it.

Questions that engagement and involvement quantitative and qualitative data can answer include:
What co-curricular opportunities would our student body appreciate?
What do their lives look like outside of school?
What kind of access do they have to on campus and off?
Which student personas or populations are the most engaged? Most unengaged?
Comprehensive real-time analytics take the guesswork out of data; professionals can immediately know what's working and what's not working.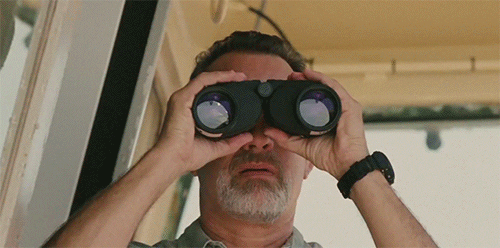 All of these factors come together to provide student affairs professionals with substantial challenges and often, there's little funding to help. Part of the solution here lies in a comprehensive assessment plan. It's nearly impossible to improve engagement, retention, and transfer or graduation rates without a way to consistently measure these factors across campus.
Fortunately, national agencies are coming together to offer networks, trainings, and grants in order to improve student success through engagement. Networks like Achieving the Dream are offering evidence-based improvement plans for community colleges to close the achievement gap. ACPA's most recent Commission for Two-Year Colleges meeting featured presentations focused on the partnerships between academic and student affairs, and on fostering a culture of assessment.
On a state level, many state governments are granting funding to two-year colleges in the form of programs designed to help improve student success and retention. In New York, the CUNY ASAP Program nearly doubled the share of students graduating within three years thanks to multi-pronged intervention services.
In California, programs like CalWORKS and equity grants focus on increased access, completion, and transferability based on success indicators for specific underrepresented demographics.
A consistent challenge with lots of these grants is that their success is contingent upon a uniform method of tracking interactions in non-academic programs.
As campuses work to improve engagement, retention, graduation and transfer rates, an investment needs to be made in integrated solutions in order to assess the involvement of students at every touch point across campus. Furthermore, there needs to be more consistent demographics associated with this assessment, so that student affairs professionals can gain a better understanding of how the most at-risk students are, or are not, getting engaged.
Even with reliable tools such as the Community College Survey of Student Engagement (CCSSE) and Survey of Entering Student Engagement (SENSE), student engagement still remains difficult to measure. Self-reported student data remains questionable as some students find questions uncomfortable or pre-set answers aren't inclusive of their experiences.
In the past, higher education has focused on a one-size-fits-all approach, with individuals benchmarking their efforts in comparison to similar institutions. But we truly need to focus on our own engagement work so that we can benchmark our own growth against where we'd like to and need to be.
We're excited to work with community colleges to better measure, track, and analyze student engagement and involvement, as it will help establish a more comprehensive approach to baseline data.
Based on the results community colleges gather, professionals can design and implement appropriate programming and frameworks that better support community college students.
Continue the conversation with us on Twitter at @themoderncampus. Thanks for reading and engaging!