For both new and seasoned professionals, competitive gaming, gaming clubs, and e-sports may seem like the next big thing.
Perhaps you have students who want to start gaming organizations, your institution wants to create an e-sports arena to attract new students, or you simply want to use gaming to increase event attendance. Either way, this article is for you!
Gaming has become a popular way for Gen-Z students (and millennials, like me) to connect, experience, and create with one another. It has evolved into a student culture and a means of communication. There are even competitive teams, intramurals, and careers in game design and e-sports management.
If you're not familiar with the gaming world, you probably have many questions that you'd like answered prior to offering gaming opportunities on campus. So, here are my answers to some things that novice SA pro gamers may be wondering about.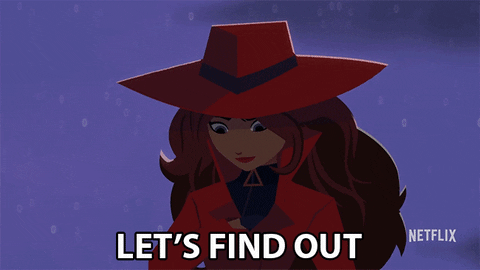 What kinds of gaming clubs and orgs are there?
Let's start with crash course on gaming terminology.
Gaming: This is the umbrella term for any board or electronic game played by individuals or groups, including e-sports.
E-sports: Short for electronic-sports, these are a form of sports-like competitions using video or board games. Professional players compete individually or in teams through organized multiplayer competitions. Serious players can earn up to seven-figure earnings per tournament along with massive brand endorsements.
Gaming tournaments clubs: Usually a for-enjoyment organization, tournament clubs hold events in which members and guests meet either on campus or online to compete against one another.
Note that some institutions have clubs dedicated solely to one type of game, while others compete in a cluster of games. The main difference between e-sports and gaming tournaments is that e-sports are usually considered "professional" and much more competitive, whereas gaming tournaments clubs are simply for fun.
Tabletop gaming: These include all types of games, from traditional board games (such as Sorry or Monopoly) to more intense and lengthy games like Dungeons and Dragons, Settlers of Catan, and Betrayal at House on the Hill. Many tabletop gaming clubs will have DIY challenge nights wherein clubs try out original games designed by their members.
Specialized gaming groups: Many institutions have niche groups for students interested in gaming, such as groups for women, game developers of color, future e-sports managers, and more. Additionally, the International Game Developers Association (IGDA) is home to many special interest groups for collegiate members, including LGBTQ+ game designers, Jewish game developers, and developers with children.
Discord: You may have heard about lots of clubs, including non-gaming ones, using Discord. It's a communications platform in which members can communicate vocally or via text. It's ideal for gaming because a large number of group members can join and discuss strategy in real-time.
Why should my institution bring gaming to campus?
For the students, of course! Even if your institution doesn't already have any officially registered gaming clubs, I bet you can find students who already meet up to play League of Legends, Super Smash Bros., or another game.
So, why not spread the joy to other students, especially those who don't already have access to their own gaming systems? Here are some of the top outcomes awaiting you and your students:
Gaming can enhance your current programs on campus. One great example I've seen is a health & wellness office holding a Mario Kart tournament to raise awareness for drunk driving. Here's the twist: Everyone playing had to wear drunk goggles. Fun? Check. Educational? Check. Well attended? You betcha. Interactive games can also help enhance learning in the classroom.

Check out

this example from the University of Connecticut

.

A robust gaming community could be an attractive feature of your institution to prospective students. It could make your campus stand out, especially to students who've enjoyed gaming in high school.

Similar to traditional sports, e-sports teams can bring fans, spectators, and fun competition to your institution. Many campuses have even built

e-sports arenas

that are solely dedicated to playing and watching e-sports competitions.

E-sports can become a way for institutions

to recruit

e-sports athletes.
Additionally, game design has become a popular degree for Gen-Z students to pursue. In fact, game design courses have seen massive increases in student numbers, rising by 129% within two years. Additionally, institutions have begun to develop new degree programs such as a bachelor's in e-sports management and MFAs with a focus on game design.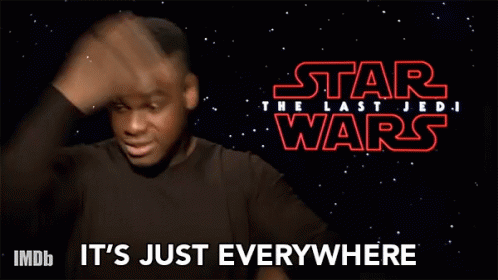 How do I go about bringing gaming to campus?
Start small. If your institution is focused more on the liberal arts than on technology education, don't fret.
Start simple by surveying students' interests in, for example, starting a tabletop gaming club, a club that plays competitive games on Friday nights, or bringing a Nintendo Switch to the game room with the dusty pool tables (you know the one). From there, you can move towards creating cohesive student organizations.
Partnerships, large and small, are a great way to begin your institution's entrance into the universe of gaming. Partnerships are available both for competitive teams and for org groups focused on game design and development. I've seen collegiate support stemming from organizations such as MassDigi and the International Game Developers Association.
In most cases, becoming a member of the organization is the first step towards a partnership. Additionally, you could seek out grants, scholarships for students pursuing game development careers, and other non-profit resources related to the promotion of gaming and game development.
How can I use gaming to engage students?
Students don't have to be full-fledged nerds like me to enjoy games; in fact, you probably already use games to engage all sorts of students.
I encourage you to think outside of the box regarding how so-called "traditional" games and activities are run on your campus or remotely.
Here are some gaming program ideas:
Utilize student's phones or tablets for a scavenger hunt involving scannable QR codes at notable places around campus. Picture this as a way to give students an interactive tour during orientation or opening weekend.

Host a design-your-own board game challenge wherein students are challenged to create their own games, Then, hold an event to play the games before voting on a winner. You can even get creative with a theme to focus the designs around.

Invest in a fun gaming system instead of the traditional billiards game room. This will save you space and increase accessibility, while bringing more functionality to the game room since gaming consoles can host numerous games.

A popular option for campuses

has been the Nintendo Switch

, as students can bring their own preferred controllers.

Host a Bring Your Own Game night in which students are invited to bring a virtual or board game they already own and love. (There are a lot of strange games out there!)

Utilize quick mobile games. They are the easiest and most accessible gaming console out there. There are even many

mobile games

that can be played by large groups of students. Think ice breakers at orientation.
What are some problems that may arise?
Similar to traditional athletics, considerations of fairness in competition, expectations of student e-sport athletes, and spectator rules may come into play here. Fortunately, I've found that these issues can be remediated through well-communicated rules and expectations.
For example, when I had student groups fighting over shared space reservations, we decided to hold what we called UNOG, the United Nations of Gamers. This council met monthly for organization leaders to discuss events, membership, activities, and space reservations. Creating these means of communication resolved most issues between the groups!
Other conflicts surrounding power dynamics and membership requirements for competitive groups may also arise. Larger gaming organizations such as Valve and Riot, along with ESPN, have developed their own legislation for competitive gaming groups, even banning groups found to be using dishonest methods during competition. I recommend checking out cases and policies to inform your own gaming-related rules and practices.
Can gaming be inclusive?
The short answer is yes! Well-designed games are accessible to and inclusive of everyone. There is a game out there for every student to play, no matter their gender, race, age, or physical ability.
Additionally, many institutions have used gaming as a platform to advocate for groups that historically have been underrepresented in gaming and game development. For example, the Women in Gaming Club is Becker College's way of supporting women studying game development in a heavily male-dominated field.
Many institutions also have gaming organizations focused on students of color. Bringing diversity, inclusion, and accessibility into student gaming organizations is more than feasible and something I strongly encourage everyone to consider in gaming programming.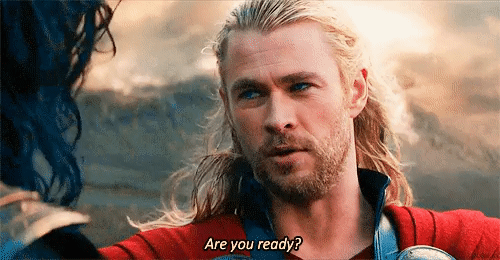 There are many advantages to bringing gaming onto your campus. SA Pros can use games to engage students both virtually and in-person, reach a wider array of students, and foster creativity, fun, and competition.
What awesome e-sports programs have you brought to your campus? What questions do you still have about gaming? Connect with us on Twitter @themoderncampus.