Influencer marketing isn't just for Instagram. In fact, it's been used on college campuses for longer than the social platform has existed.
When we come across the word "influencer" it's most commonly tied to social media. But let's put the social media aspect to the side for just a second and focus on the core meaning of influencer.
Fundamentally, an influencer is simply someone who has a large reach and whose actions can change the actions of other people. It's someone who can effectively persuade others to do or believe something.
Sound familiar?
RAs, orientation leaders, student ambassadors, student government leaders, and organization presidents are all influencers within their own right. They are well-known, respected (we hope), and actively reach out to their "audience."
Now if we bring social media back into the equation, the slight difference with these influencers is that they arrive on campus with relational power (read: influence). The types of students I mentioned before gained their relational power as a result of their positional power.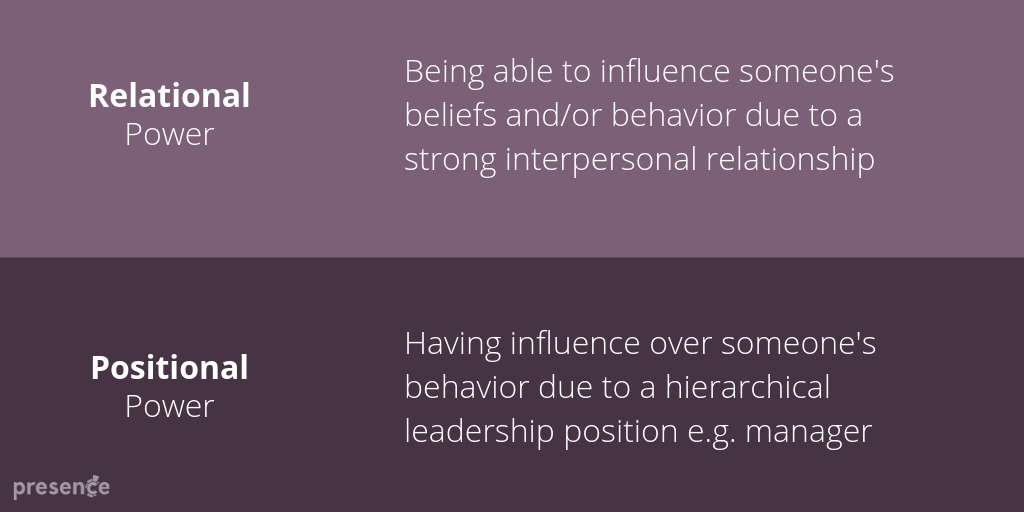 This doesn't make positional power less effective, it just means they start with a more authoritative power and have to work to build the relational. For instance, at the start of the semester, a resident advisor will rely on their positional power to encourage students to attend events, but after building up strong relationships with the students, they will also be able to use relational power (appealing to the students' interests etc.).
With all that said, we recognize that students on campus with a large peer audience are an untapped source of potential. If we want to continue to diversify our engagement methods, we're going to need to start jumping onto the online influencer train.
While reading the rest of this post, imagine the students on your campus who you know are active on social media and see if they match any of the qualities below.
First, I need to make a quick (but necessary) distinction between mega-influencers and micro-influencers. Mega-influencers are pretty much anyone with a social media following of over 100,000 people. They are probably represented by a brand management company and most likely pursuing content creation as their main profession.
Micro-influencers will have between 5,000 and 100,000 followers. They may not have collaborated on paid content before and might not be looking to make this their main source of income.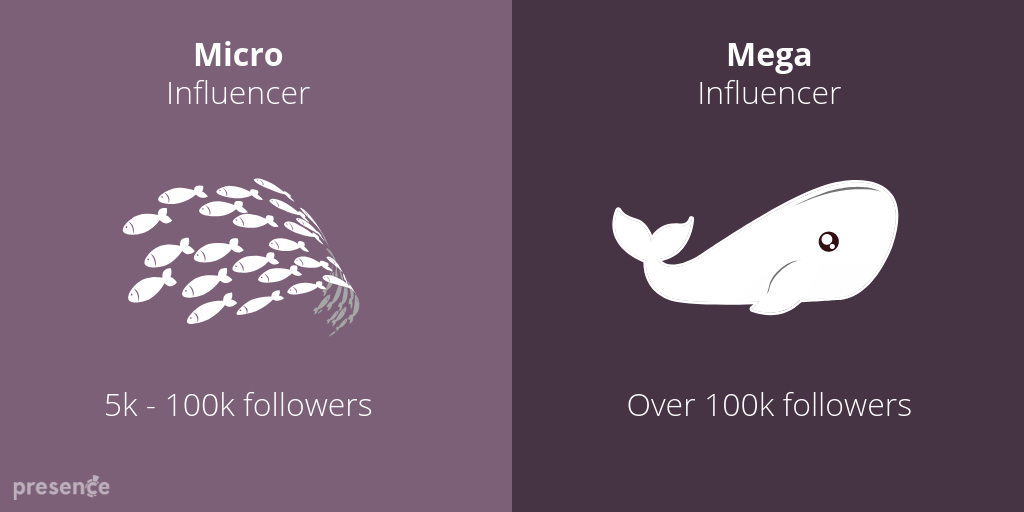 This post is focused on how student affairs departments can work with micro-influencers to advance their engagement.
Let's Get

Started
Recruiting micro-influencers
When it comes to key metrics, looking at the number of followers someone has is just scratching the surface. When looking for students with high engagement, you'll want to look at what types of content are getting liked, shared, and commented on.
If an influencer is getting a lot of engagement with photos of themselves, that means people are invested in that person. If their best posts are artistic shots of nature, you'll want to consider whether that will translate into the type of content you want them to put out.
For Instagram, you want to know how many likes and comments their receiving on their feed, as well as average views they have on their story. If they have the ability for people to swipe-up on their stories, you might want to ask what their average engagement is with that.
For Twitter, you want to know how many favorites, retweets, and replies their average posts get.
For Snapchat, you want to know how many people view their stories and how many people click posted links.
When it comes to micro-influencers, reaching out should be kept super simple and informal. Leave a comment on their post, find their email, or slide right into those DMs.
Just get the conversation started with something like: "Hey there, we're looking to find some students to help us promote some events we've got coming up and we'd love to work with you on this."
The other method of recruitment is to advertise the opportunity just like a regular job. You could create a team of influencers called "student ambassadors" who will actively promote and attend your event programming. They could also act as a soundboard or ideas factory for content ideas.
The more you empower students to generate content that gets them excited, the better chance you have of that content doing well and ultimately engaging other students.
Payment
You'll need to make a decision about whether you're going to pay students for the content they post. In my experience, unless the student is already holding a position that relates to the activity you're asking them to promote (club president or RA), you should be paying students to post content.
How you do this depends on the situation. If you are looking for students to regularly attend events and document their student life then you could pay them by the hour, or have a stipend. The hourly rate here should match the standard you have for campus jobs/internships.
If you are trying to create a buzz around one particular event or service then you might want to pay students for the specific posts they're creating. The cost here can depend on the type of content and size of their following. This makes it hard to estimate but for micro-influencers it can range anywhere from $10 to $250.
You could also consider offering gift cards, meal vouchers, or free entry to otherwise paid events if the commitment to posting is low.
The difference here is how much control you can have over the content being published. If you pay them for regular content publishing, you can create a set of guidelines but ultimately leave them to their own devices. If you are paying for specific posts, you can have them submit content for approval before it goes out.
There are pros and cons to both of these, but feel free to negotiate with the students themselves about their levels of commitment they want to have.
Planning

Content
Defining objectives
When working with influencers it's vital to have a clear set of objectives for your campaigns.
Are you trying to get more followers on your departments' accounts?
Consider arranging for students to "takeover" your accounts, they can do day-in-the-life videos and pictures. They would usually announce this to their own followers to encourage them to go follow your accounts.
Are you trying to get more people to attend an event?
Having students interact with or share your promotional posts can force the social algorithms to lift your content to the top of the newsfeeds. You can also have students create a buzz around an event by having them create their own content about an event. Send them materials like t-shirts, wristbands, or other promotional material to show off on their accounts.
Are you trying to raise awareness of a specific department's services?
This type of content might need more pre-planning. For example, if you want to promote the careers department you could have a student document their journey using the service from start to finish. They could create a video diary of what their expectations are and interview staff along the way.
Content guidelines
When it comes to social media, you always want to protect your department and institution from reputational damage. Having clear content guidelines are very important for this reason.
If you're not sure where to start, check with your institution's main marketing department as they probably already have some basic guidelines established.
You might want to think about guidance on words that should be used or avoided (dorm vs residence hall for example) or insinuations about certain behavior (drinking, drugs, etc.).
If you're still worried about what might be posted, have the students show you their first few posts for approval. Once a relationship is established, you can loosen the reins a little bit more.
Benefits for

Student Affairs

You might be wondering if the return on investment is really worth taking a step into the world of influencer marketing or whether it's the right fit for your department. Well, here are some of the benefits of this type of engagement strategy:
More social reach with less effort
Many student affairs divisions — particularly student activities offices — already have their own social accounts. They use them to promote their events, highlight the services they provide, and shout about discounts available in the cafeteria. No matter what type of content they are generating, though, gaining followers on vertical brand accounts can be a really steep and tiring climb.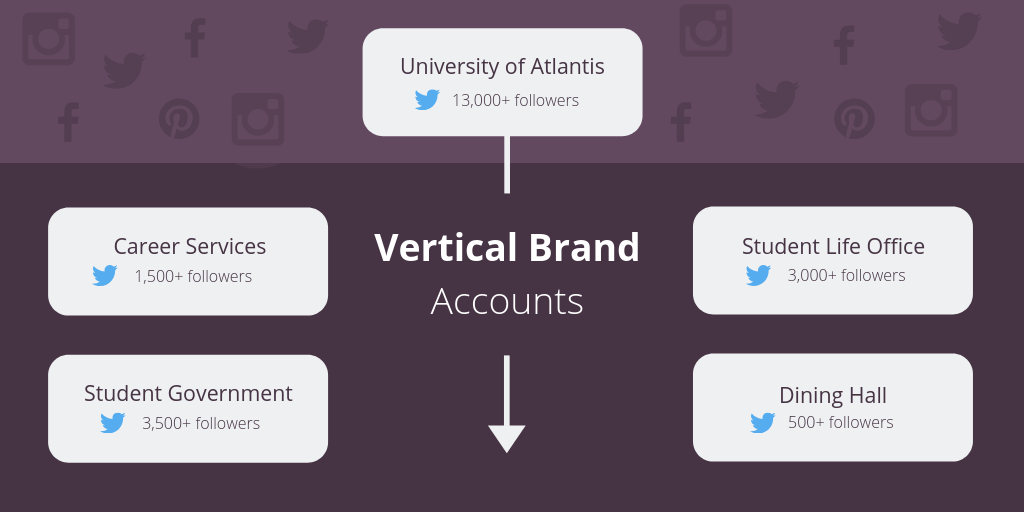 Using influencers to react to, share, or promote your content is an easy way to borrow from someone else's pre-existing following. It's really an easy way to make a mountain of a workload into a molehill.
User-generated content
Content that's produced by students often has a better current student reach than content produced and posted by the institution. For one, they have more creative license to be funny without having to maintain a pre-approved brand voice.
It also means you have more diversity in content. What you might think has wide appeal might not be what works for others. Allowing students to generate their content means you have more opportunities for authentic high-engagement content.
Word of mouth is more influential
Time and time again we see studies that show influencer marketing has a significantly higher engagement rate than corporate or celebrity endorsement. Influencer marketing has been shown to be eleven times more successful than traditional digital marketing.
Work experience for the student
Producing content for social media builds a lot of transferable skills like communication creative thinking, and working to deadlines, just to name a few. When so many students are already producing great content about their life on campus, it makes perfect sense to connect that to professional experience that employers are looking for.
Co-curricular transcript
If you have created co-curricular pathways at your institution, you can use social media opportunities to contribute to learning pathways. A lot of the skills will fit with the "cognitive complexity" and "intrapersonal development" domains from CAS standards.
You could even gamify this experience by having different levels of achievement. Each level could be separated by the number of events they've covered and the type of content they've produced (images, videos, blogs etc.).
Conclusion
When you boil it all down, utilizing online influencer marketing is almost identical to fostering peer-to-peer student engagement. It's what we're great at and have been doing for years; the only difference is the environment in which it takes place.
The biggest challenge for us is to take the time to understand our audience and the networks they reside in. This will help us steer the ship in the right direction for strong engagement. But remember, nothing is perfect and you need to give yourself a lot of room for trial and error.
Are you utilizing influencer marketing on your campus? Let us know on Twitter @themoderncampus and @LucasBurh!