The month of January signifies an important time to reflect for most people, especially those who do work around multicultural and social justice issues.
For many, the month signifies a time to stop and reflect on the work that Martin Luther King Jr. did to call out various forms of oppression and the unjust treatment of marginalized people. He was most known for the infamous "I Have a Dream" speech that was given at the 1963 March on Washington — the speech is known as one of the signature moments of the civil rights movement.
Hearing the "I Have a Dream" speech is an emotional journey for many. For some, the speech means examining the life of a man who was a powerful influence over America. For others, hearing the speech means remembering a life that was cut short by anger and hatred.
All of these emotions are important to visit in the work that we do as higher education professionals, specifically noting how history is actively repeating itself in this day and time.
While some would say that the speech is centered on calling out injustice and ending oppression, often we forget the importance of some of the other things that were said in the speech.
One of the most important and vital ideas that was shared in the speech is the importance of higher education and why education must be accessible and equitable for everyone.
The importance of education
In his speech he states, "to save man from the morass of propaganda, in my opinion, is one of the chief aims of education". He goes on to say that "education must enable one to sift and weigh evidence, to discern the true from the false, the real from the unreal, and the facts from fiction".
In his speech, King knew and understood what education was and what it could do for those who were marginalized. The statement that "knowledge is power" can be attributed to this speech is that King truly believed that by providing one with proper education, it would be able to give them the resources they needed to make quality decisions that could have long-term benefits.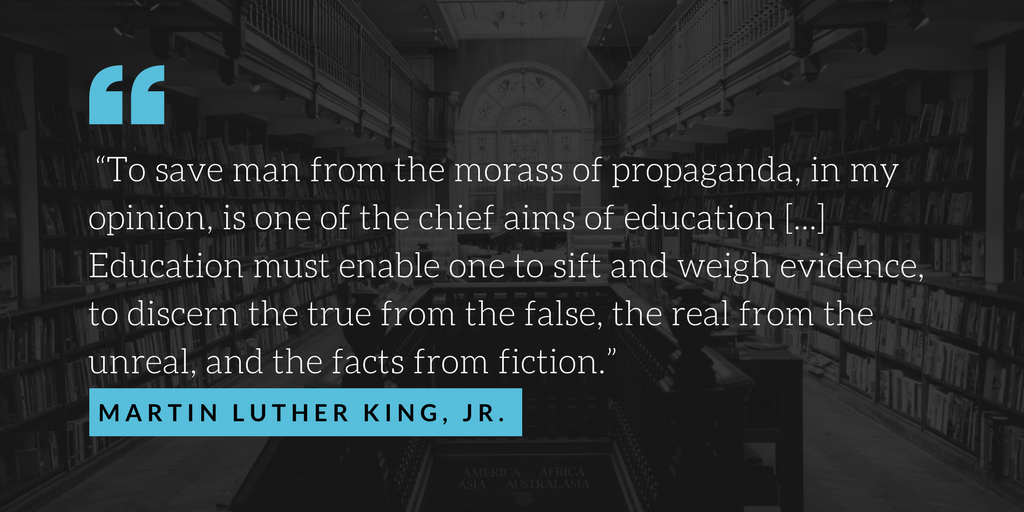 Further, King knew that all people were, in fact, created equal, but recognized that we all come from different situations that can often pose great challenge in our lives. By examining and understanding the King's speech in the work that we do as student affairs professionals, it allows us to step back and understand the struggles and the journeys that our students have to get to where they are within their academic journey.
Intelligence and character
King's speech asserts the notion that we have the opportunity to make the lives of our students greater with the experiences we provide them.
This is important because for many students, higher education is the only place where they feel validated and seen in their lived experiences. By providing them with space and resources that they need to excel, we are allowing them to see themselves in a light that may not have been provided in other spaces.
Much like King, education often provides marginalized students with the knowledge needed to assert their voice and what it means to use said knowledge as change agents.
King mentions in his speech that "the function of education,therefore, is to teach one to think intensively and to think critically," asserting the notion that education is not just a place for us to talk about the problems of the world, but a space for us to think critically about how we can fix those issues.
By providing students with the tools to think critically about what they see and hear, we are honoring King's voice and centering the work we do in higher ed thought leadership.
How, not what
In his speech, he takes the time to highlight the importance of education by challenging us to think about the ways that we teach others to think, rather than teaching them what to think. He states, "But education which stops with efficiency may prove the greatest menace to society."
For King, it was not enough to teach someone what the issues at hand were.
It was about teaching them the critical thinking skills they needed to find a solution to those issues. King went on to state that "intelligence plus character is the goal of true education," a statement that can be interpreted to mean that we as student affairs professionals must begin challenging students with how to think critically, rather than teaching them what they should think.
This idea of teaching students how to think is extremely important in this era when we consider the abundance of information that is easily accessible and shared.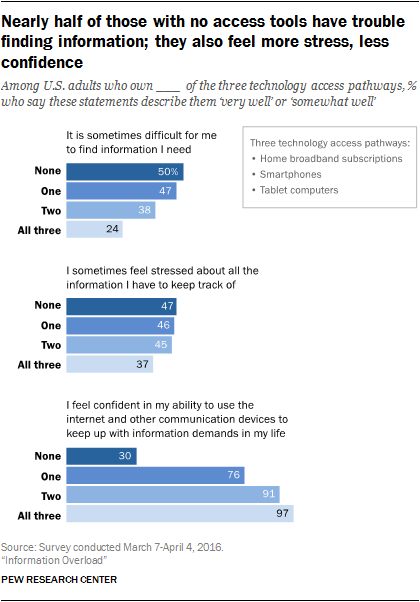 In a world where the term "fake news" is thrown around in relation to nearly every topic, it is important for us to continue to challenge our students to think critically about the information they read and hear, especially information that comes from social media.
Even more, it is important for us as student affairs professionals to ask ourselves whether the information we take in or engage is biased and what we are doing to unlearn the things we have been taught, especially if it is, in fact, oppressing someone else.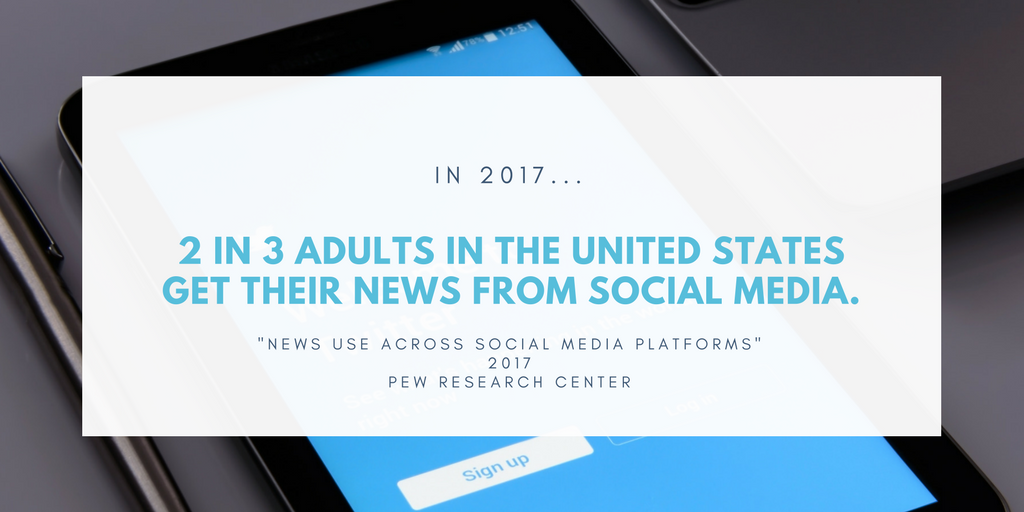 Thinking critically as higher education professionals comes with a great deal of responsibility, especially when doing work that directly affects the quality of life our students have.
In moments where we may question what is fair and just, using critical thinking can help us build stronger relationships with our students by showing them that we actively centering their overall wellness in the work that we do.
Creating a better life
Knowing that King's dream was to see a better time for all people, it is important for us to understand the role we have in creating better lives for the students we serve.
It is important for us to step back and think critically about what freedom means and what it means to want more for the students whom we serve. By reflecting on King's speech and challenging the status quo in the work that we do, we are recommitting ourselves to the message and vision that the dream King had for all of us.
How have you and your campus gone beyond "I have a dream"? Tweet us @themoderncampus.