"Assessment" can be a scary word.
You might be thinking, "scary word?" Oh, c'mon, you know, kinda like "calculus": Those words that elicit a strong reaction that's a mixture of fear and dread. Words like accreditation. You know, those words.
That reaction is understandable in a lot of ways; the compliance mindset can make assessment feel impersonal, like a waste of time, or like it requires a complex mathematical skillset. You may even find yourself making jokes out of it, just to escape some of the discomfort and reality of it.
This mindset gets in the way of successful assessment. And if that's not enough to motivate an attitude change around assessment, ask yourself how your attitude toward assessment is affecting student leaders.
When you realize just how inspirational you are to students like me and that your attitudes are contagious — yeah, we see you cringing and avoiding assessment, and we're inclined to do the same — maybe you'll be more keen to embrace assessment in order to model that positive attitude for us.
If you do this, you'll have a good shot at setting up a positive feedback loop that not only supports student leaders' successes, but also their professional development and the cohesion of the institution's student affairs family.
Framing
Assessment
As a mentor to student leaders, you first have to create a culture of assessment that's relevant and exciting to students. Doing this will help students feel motivated to actually carry out the assessment strategies that you share with them.
Understand the value
We know that professionals tend to focus on assessment that relates to long-term success and longevity of the institution. So, student affairs professionals might not realize that students can also assess things focused on shorter-term outcomes. This could involve assessing each program's outcomes, then considering a month's efforts as a whole.
When working with student leaders, think of assessment as a proactive measure that allows them to demonstrate the impact their actions have on participating students. The results of our assessments can allow us to strategize ways to best serve our communities (given our resources and experiences as student leaders).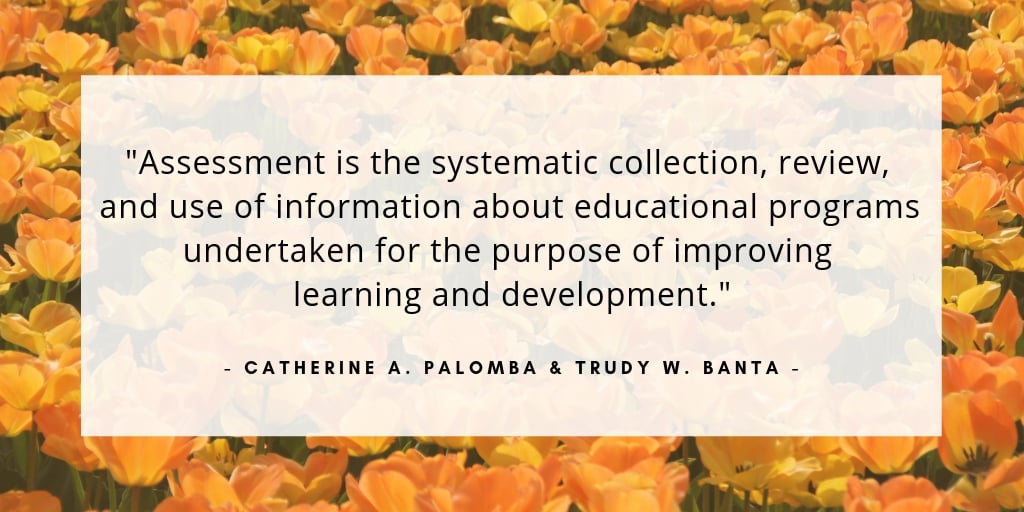 Once we – student affairs professionals and student leaders – understand that assessment links us together, we can figure out how the proper assessment tools and strategies can help us craft an amazing student experience.
We need to commit to viewing assessment, first and foremost, as an opportunity to better support the campus community. In particular, student affairs professionals should recognize that student leaders' observations and insights are especially valuable.
Make it approachable
By analyzing the results of our past actions, we all can strategically shape what we do in the future. If that sounds familiar, that's because it's a mindset you're likely familiar with: Reflection.
Assessment and reflection aren't as dissimilar as you may imagine. Reflection tends to feel more personal, less daunting, and more beneficial than assessment, so likening the two makes it easier to have a positive attitude toward assessment.
That's a much better approach than getting bogged down at the start with technical lingo and calculations. You'll definitely want to study the numbers and get specific with terms later, but framing assessment as a reflective practice can make getting started so much less intimidating.
And as time goes on, you and your student leaders will get a better sense of what sorts of assessment strategies might be most helpful for gauging success.
Create a practice
When supervising student leaders, student affairs professionals can fold assessment into the regular mix of student leader duties. Assessment can be seamlessly integrated into the standard processes surrounding programs, initiatives, recruitment, and other matters related to student involvement.
And there's no reason to delay. A session on assessment can be included in student leadership trainings. During that time, student leaders can get hands-on practice using data sets.
Even beyond that, professionals can send out surveys to student leaders during and after leadership training, in order to assess the training itself. You can continue to ask for students' feedback and use those outcomes to consider changes that might be made to the practices that affect them.
Doing this gets students invested in making their work stronger since they know that it matters to their professional mentors, too.
Student Uses

of Assessment

As students get experience using some of these methods, consider digitally saving the assessment work your student leaders do. This not only shows that you value their work, but can help to keep the tradition alive by giving new student leaders a feel for what assessment will look like in their role. Being able to share some of these results with new student leaders brings them up to speed on how their organization's programs have been faring on a more operational level.
1. Record attendance and usage
Knowing what demographics of students are (and aren't) showing up can inspire student leaders to consider how timing, location, and other factors might be adjusted to invite better outcomes.
Recording all of this information digitally and automatically, using a handy student engagement platform, gives you immediate access to data without having to manually transfer written sheets to online spreadsheets. When students swipe in, their demographic data is automatically collected and makes dynamic analysis of elements (such as major, gender identity, study abroad, age, home state, and religion) a breeze.
Using a platform gives you the opportunity to collect and analyze all sorts of demographic data that you certainly wouldn't include on a handmade sign-in sheet.
If your institution is not using a student engagement platform, you can still maximize the power of your paper sign-in sheets. Though you can only collect so much information through a sign-in sheet form, you can add columns for additional students' details, like graduation year, which hall they live in, or if they commute. Just make sure you actually do something with those sign-in sheets once the event is over.
2. Calculate cost per attendee
Rather than just checking that student leaders are staying on budget, encouraging them to keep their initiatives cost-effective takes their financial awareness to the next level. This requires determining a reasonable cost per attendee to aim for, which will depend on a few different factors — like the ideal size of the event, its occasion, and the cost of its basic materials.
By dividing the cost of materials by the number of attendees, students can compare their results to other similar events thrown by peer organizations and create an internal benchmark that way. Finding this data and sharing it with the student leaders you're guiding is up to you, as the student affairs professional, to do.
And when planning a program series, student leaders can strive to keep the cost per student around the same for each event.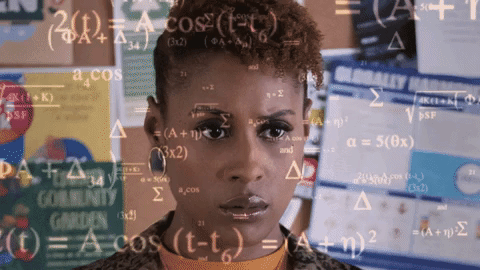 You can also go one step further and calculate cost per attendee for each of the main components of the budget (such as takeaway items, food, and talent). Doing this can help student leaders consider how effective the budgeting breakdown was, which could lead them to change it going forward. Student leaders might realize that one part of the budget could use some more funds and another could be cheaper by using alternative items (like using leftover or reusable items from past events).
All in all, the guiding principle should be that the most engaging events are afforded more financial resources. And it takes throwing events and analyzing data in order to determine which events are worth the most financial support.
3. Measure accessibility and inclusion
Assessment shouldn't be separate from the social justice focus of student affairs. In fact, assessing the climate of organizations and the events they host can help steer students' future work so they can be more welcoming to their peers.
Two aspects of this are accessibility and inclusion. Knowing how physically accessible the event's location was can help student leaders consider which spaces around on campus work best. Your student leaders can do this by creating a feedback survey with a question about the event's accessibility. This could be a yes/no or Likert scale question with an optional comment box.
Determining what percent of attendees found the space accessible allows student leaders to consider other locations and strive for 100% accessibility.
In terms of inclusion, student leaders can include a question on a feedback form asking members how well they feel their needs and perspectives are being considered. Checking the average response rating can give you (as a professional) insight into what sorts of skills your student leaders could use support in growing. You might work together to conceptualize programs, cultivate marketing materials, and serve as event hosts in ways that are mindful of students with marginalized identities.
When students can swipe in using a digital system, attendees do not have to self-disclose dimensions of their identities in order for demographic information to be collected. This goes a long way in keeping the environment welcoming to everyone.
4. Better understand students and their interests
Besides just getting students out of their rooms, programs should provide a meaningful experience. Knowing how much attendees are enjoying what's being done, how suitable they feel it is to their interests, and what they find fun should be taken into account when designing initiatives around campus.
In addition to utilizing written feedback from guests, student leaders can connect with attendees during the event and ask them, for example, what their favorite part has been.
At the start or end of the event, students can be given a poll or handed a feedback card. And at the end of the semester, they can be sent out a survey to gauge their interest areas. This can help shape the programming that student leaders put on.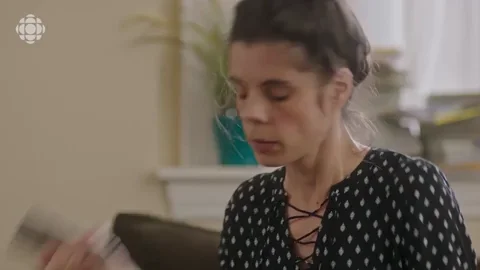 Once a good deal of responses have come in, you can work together to look through anonymized versions of response forms, record what's relevant, and discuss how the results can guide your future work together.
5. Evaluate learning outcomes
Creating campus programs that involve co-curricular learning helps students leaders write excellent learning outcomes and assess the satisfaction of those outcomes.
This is especially applicable to RAs in living-learning communities. Figuring out what their peers are still eager to learn can help student leaders spot holes they can fill through future initiatives. RAs and their supervisors can work together to create appropriate learning outcomes and shape programs that cater to those.
6. Reflect on process efficiency
Rather than just focusing on attendees' experiences, the experiences of student leaders and the planning process matters, too. Encouraging team members to fill out their own anonymous reflection forms can motivate them to troubleshoot and problem solve together to figure out how to make the event planning process go more smoothly.
This could involve meeting three times:
At the start to set goals

Halfway through to assess efficiency and amend strategies accordingly

At the end to assess the second half's and whole semester's outcomes
Student leaders should be encouraged to keep track of which practices are more successful and which are less so. They can then share these assessments with other student leaders and their supervisors, so that processes can continue to become more streamlined over time.
Collecting the results in a shareable folder or document is also a great idea so that future student leaders can access these results. This is especially helpful for programs that become traditions, as you'll want to make sure they keep getting better and better.
How are you already utilizing assessment with your students? We'd love to know! Tweet us @themoderncampus.