When student organization leaders dream of the months ahead, they likely envision energizing events and thriving relationships among members.
They likely don't dwell on line-by-line budget planning. But they can't have any of the former without the latter; money doesn't grow on trees and I've never heard of a student org with an unlimited budget.
Student leaders may have wonderful ideas for programs and be ready to move right ahead in reaching out to their peers, yet they may also be intimidated by the seemingly constrictive bounds of their allotted budget.
Fortunately, student affairs professionals can help close the gap between students' ambitious visions and budgetary realities. Through clever training, planning, and goal setting, advisors can help their students become engagement superstars while staying on budget.
Here are five ways any student affairs professional can do so, even if they're far from financial experts themselves.
1. Make budgeting exciting
Though the most enthusiastic among us know that student affairs can be life-changing, many operational components may seem snooze-worthy to students. But, you can help keep budgeting off that sleep-inducing list by emphasizing the fun in budgeting.
No, I'm afraid I don't know a secret way to make the allocation of funds as exciting as a speaker series or a charity fun run. But rather than presenting budgeting with a reluctant eye roll or a fearful shudder, you should at least try sparking students' interests in budgeting.
Tell them about the little joys you've found through establishing or overseeing budgets, the benefits of having budgeting as a life skill, or your institution's practical rewards for keeping their organization on budget.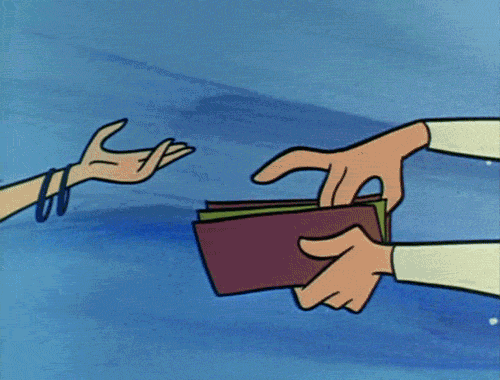 Or, if you're drained of any enthusiasm for budgeting — and can't fake an Oscar-worthy performance — bring in an outside expert. Perhaps a finance professor can express their passion during a training session with student treasurers. Or a higher-up administrator can share a vivid story illustrating how proper budgeting saved the day (or the institution). Virtual support could work well too, with a wide variety of YouTube videos singing (or rather, speaking) the praises of budgeting.
In theory, requiring students to stay within their set budget — no exceptions — should be enough to motivate them into compliance. But, it can be hard for students to feel thrilled about the seemingly tedious process of planning out their purchases. It's not inherently a dazzling concept, so as an organization's professional supporter, you'll need to work to make it so through your words, actions, and attitude.
2. Use goals as guideposts
Hopefully, your student organizations have set some realistic, thoughtful goals beyond "have fun" and "be awesome." But, have they integrated their budget into these goals? It can be extraordinarily helpful to do so.
Rather than viewing goals and budgets as two unconnected or opposing factors, students should regard goals as guideposts for setting individual budget lines. Prompt your student leaders — ideally the entire leadership team of each student organization — to consider how they can best allocate their dollars and cents (or your business credit card) to achieve their most pressing goals.
If, for example, a top goal is to increase engagement through marketing, then marketing costs should earn a significant budget line. Or if they aim to increase the quality and quantity of educational programming, some funds should be set aside for speakers, field trips, and other resources to indeed make the group's educational programming stronger. That way, their goals won't merely sound nice and ambitious; students will literally put their money where their goals are.
Reminding students of their stated goals can also gently guide them away from the temptation to go after whatever trending idea seems the coolest at the moment. For example, do they truly need to buy a dozen embroidered neon fanny packs or order mini donuts from that new bakery near campus?
Not to knock fanny packs or donuts; they might help meet certain objectives in a quirky, engaging way. But reminding students of agreed-upon goals could help them decide upon purchases that would benefit them much more as an organization overall.
3. Offer process training
You can extol the virtues of budgeting all you'd like — and please do — but that's rather useless if students don't know how to smartly parse out their allocated funds.
As a professional, the basics of budgeting may seem as easy as forwarding an email or leading an icebreaker, but remember that many students will never have been taught how to budget. Solve complex algebra problems and churn out an essay? Sure, they've taken high school classes on that. But, sit down with a set amount of funds and plan how much to spend what where? Probably not.
You can help fill in that learning gap either by sharing your own knowledge or by passing on resources that offer up unintimidating, actionable advice. For the latter, check out budgeting tips from Harvard College, Southeastern University, or Penn State.
More in-depth training tools, such as online courses, can help students make smart budgetary decisions for their organizations while also gifting them with essential financial literacy skills for life. Beware: Ironically, not all online courses about budgeting are free, but here are some that are.
If you're in charge of overseeing your office's budget or part of it, you can invite student treasurers in for a live demonstration. Although they might not be granted any power over your allocation decisions, observing how you work your financial magic can boost their confidence in tackling the same task for their organization.
4. Use the past as a guide
To stay fresh, innovative, and engaging, student organizations need to continually reinvent their programs, structure, and vision. But that may not be true of their budgets. Just as student affairs professionals don't always need to reinvent the budgetary wheel merely for reinvention's sake, student leaders don't need to craft their budgets from scratch each year just to stay innovative. They should learn from past triumphs and mistakes.
If they're fortunate enough to still be in contact with their predecessors, student leaders should ask not only for general budgeting 101 tips but also for a full history of past expenses.
Better yet, the budget should be incorporated into leadership transition, with students challenged to reflect upon their spending choices and practices.
How are some questions to spark meaningful reflection:
If they were to relive the last semester or year all over again, what different budgeting decisions would you make?

Which costs were worthwhile and which weren't?

Which purchases were too simply pricey and could have been substituted for a cheaper alternative?

Did the budget end up reflecting the organization's stated values, objectives, and goals?

What vendors, apps, or deals helped them save precious funds?
When faced with a challenge — like how to make the most out of a meager budget — it can be easy for anyone to feel uniquely pressured, as if they're the only person to have ever encountered such a dilemma. Helping students to remember that their peers have been there too can be extremely comforting. More importantly, it can help them construct their own sturdy yet unique path forward.
5. Use money-saving tools
Students don't need to become extreme couponers nor trade in all their pizza parties for Lunchable parties to save a few pennies. But finding ways to feasibly save money (without sacrificing their org's level of engagement and inclusivity) can help students free up their budget to make room for more — and better — things.
Here are a few free tools to help student organizations buy more for less:
Additionally, offering training programs on personal finance apps — like Mint, YNAB, and Acorns — can boost students' confidence in dealing with money, while giving them essential budgeting skills.
And, if students have artistic flair (or the gusto to fake it), they can avoid the shopping lines altogether by crafting the items of their dreams out of basic or recycled supplies. A DIY project can also be a fun bonus activity in and of itself.
Finally, student leaders can reuse event and marketing supplies, either by saving their own purchases for future use, borrowing from other student organizations, or taking advantage of an institution's student organization supply closet.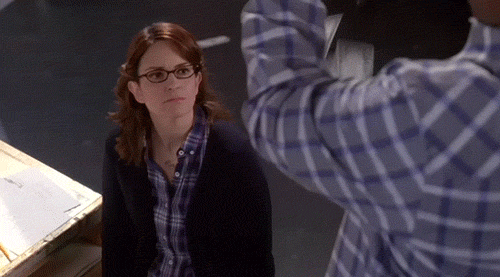 Keeping student organizations on budget can seem daunting, both for the students and their staff advisors. But through uncovering hidden joys within the process, remembering goals, and scoring sweet discounts — rather than simply flying by the seat of their pants (or wallet) — student organizations can stay ahead of the budget curve.
What budgeting tools, tricks, or hacks do you and your student leaders use to keep spending in check? Tweet us @themoderncampus. We'd love to hear your ideas.
Are you looking for even more ways to keep your student organizations on budget? Presence's finance & budget management tools might just make your heart skip a beat.