Generation Z is lonely.
Nearly 50% of respondents to a 2018 Cigna study reported feeling left out or lonely, with Generation Z respondents scoring the highest for loneliness.
But before you blame social media, think again. Respondents who never use social media didn't score much differently from avid social media users.
These findings surprise even health professionals, as college can seem like such an easy time to meet people. However, Generation Z grew up with highly structured, supervised playtime. So, they may not be skilled in learning how to engage with others. Unlike previous generations, whose parents pushed them out the door to play freely, today's students might not be used to navigating tricky social situations.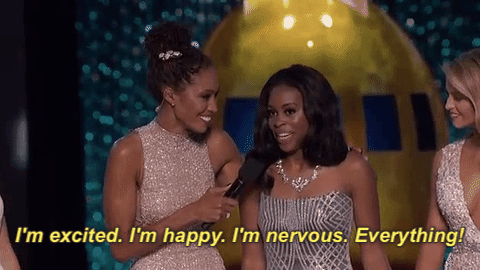 Relationship coach Kira Asatryan notes, though, that access to people is not the issue. Rather, it's the lack of closeness in relationships that comes from "knowing and caring."
The closeness that knowing and caring can bring appears to be good for our health, since loneliness has the same impact on mortality as smoking 15 cigarettes a day, making it more dangerous than obesity.
Today's students are at a crossroads of being lonely, yet craving authenticity and valuing real relationships. This is a gap that needs a bridge.
Growing up with personalized experiences, like Chipotle and Netflix, which suit their preferences, and getting instant gratification, like with Amazon Prime, can feel at odds with "starting all over" at college where friendships often happen by trial and error and take time to build.
Still, there is hope. How can you help combat student loneliness? Read on for four ways to do your part as a student affairs professional.
Program

For It

Addressing loneliness is not as simple as creating a 50-minute presentation. There are broader and more strategic ways to conceptualize this.

First, enlist the support of peer helpers and peer support programs on your campus. This may include resident advisors, wellness peer educators, student tutors, orientation leaders, student campus recreation staff, and peer advisors.

These students should be trained in student loneliness and encouraged to find ways to incorporate it into their programs and outreach. Campus counseling centers and health promotions staff would be excellent resources for this kind of training. If they don't have this specific programming yet, ask! They'll likely be happy to create something.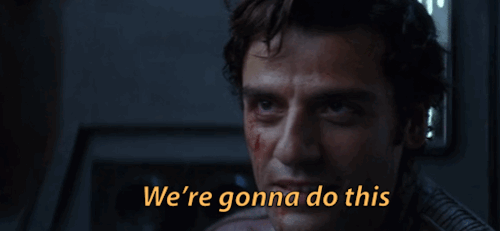 Next, be mindful of both extroverts and introverts when programming for loneliness. Relationship coach Kira Asatryan writes that as an introvert, she found the standard advice for combating loneliness (such as "put yourself out there" and "relationships are a numbers game") to be reasonable but exhausting.
While extroverts get their energy from being around people, introverts get theirs from time alone and value a few close relationships, as opposed to many less close relationships.
So, you should aim to create programming on loneliness that is not driven only by extroverted advice. It needs to validate many ways of interacting with the world.
It is also important to include opportunities for students to open up about dealing with loneliness. The expectations that students bring into college about finding their squad and it being "the time of your life" — coupled with the highlight reels of everyone's social media feeds — can make it hard for students to know they are not alone.
It's why Emily Bergmann's video "My College Transition" went viral.
Made as a first-year student at Cornell University, Bergmann then penned "Advice From A Former Lonely College Student" for The New York Times during her second year. Both the video and article are rich in content that could be used as jumping-off points for students to talk about their expectations for college.
How are institutions programming for loneliness? Some are going the route of resiliency programming. Such programs help normalizing common experiences that may be hard for students to talk about, like loneliness or failure.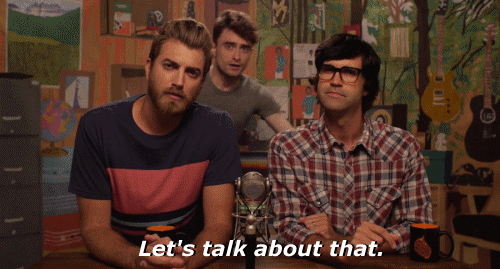 The Cleveland Institute of Music, the University of Southern California, and Drake University aim to help two populations that struggle with loneliness — college students and senior citizens — by pairing them together.
Student-led initiatives like #Unfiltered at Harvard, Yale, and USC show us what students are looking for in these kinds of efforts. This photo-based campaign encourages students to share their struggles on social media with a hashtag that builds community.
Lastly, institutions are bolstering up departments (such as orientation and residence life) which have the most potential to combat loneliness and create connections.
Rensselaer Polytechnic Institute, for example, offers an orientation program called "Navigating Rensselaer and Beyond" to help students build connections as soon as they arrive on campus. In addition, institutions like Goucher College are redesigning their residence halls to help students begin building relationships and prevent loneliness.
Promote

Wellness

Encouraging students to develop key healthy practices can keep them at the top of their game and, thus, ready to better battle loneliness. The gift of wellness here is that when students feel their optimal best, they'll feel most ready to navigate new situations and build connections.

Sleep, for example, is a critical wellness area that affects mood. According to clinical psychologist Dr. Michael J. Breus, sleep deprivation hurts one's mental health, outlook, and relationships. It also increases emotional reactivity, impulsiveness, worry, and repetitive negative thinking. In fact, people with insomnia are 10 times more likely to have clinical depression and 17 times more likely to have clinical anxiety. Even chronic sleepiness is a risk for depression.

Educating students on the importance of sleep might inspire them to value it more. But be sure to also give them helpful tips. For example, developing a screen-free wind-down routine 30 minutes before bed is key. They might also try using a white noise machine or mobile app in their room to block out sound, wearing a sleep mask to make it completely dark, and keeping the room at a cool temperature.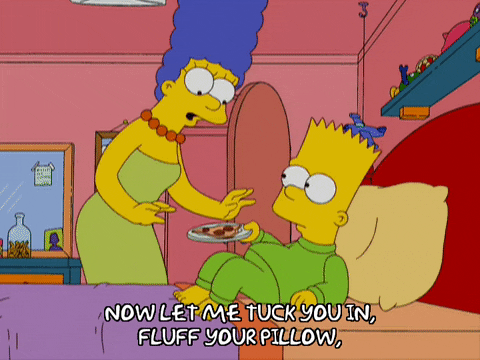 Spending time outdoors is another way for students to keep their spirits up. Some doctors are even prescribing nature to patients, as just 20 minutes in the park can make you happier. Being outdoors has a demonstrated de-stressing effect, lowers the risk of depression, and promises better sleep.
How can you get students outside? Promote your institution's outdoor pursuits program if you have one or move some of your own events outdoors. Running or walking clubs may be a way to get students out and about on campus, and educating students about outdoor recreation options in the community might inspire them to explore the local area.
Lastly, don't forget about intramurals. Many intramural sports take place on campus rec fields, a great mix of the outdoors and a chance to meet others and be part of a team.
Encouraging students to stay physically active can also help. Exercise is not only known for producing endorphins and being a stress-reliever, but it is also shown to decrease feelings of loneliness.
A better mood is a selling point, but how else can you sell exercise to students as a loneliness solution? Find out what their goals are and see if exercise can help. For example, exercise usually gives people more energy, more confidence, better sleep, and can encourage other healthy behavior. Plus, it provides plenty of opportunity to be around others.
Next, change up the standard nutrition workship with a fresher "Good Mood Foods" approach. Consider switching the focus with students from "The Freshman 15" to "Eating for Good Mood."
Boosting mood can be a powerful tool in helping students feel on top of their game — not just academically but socially, too.
Beyond mentioning standard healthy items — like beans, nuts, eggs, fruits, and vegetables — educating students on how turkey and salmon boost moods can offer a fresher take. Lists like "50 Foods That Make You Happy" can also help students discover ways to grocery shop, meal prep, plan snacks, or dine on or off campus.
Foster

Connections

Being surrounded by many people is not the same as being known by people. Students may need help forging deeper connections.

In "Why Generation Z is the Loneliest Generation," Amy Sowder suggests using social media to find events or meet-ups, maximize daily human contact, and to "become a joiner" of groups based on shared interests.

Getting a part-time job can also be a turning point in the loneliness battle (as George Washington University student Sarah Lanners said it was for her) likely due to its structure, routine, and regular human contact.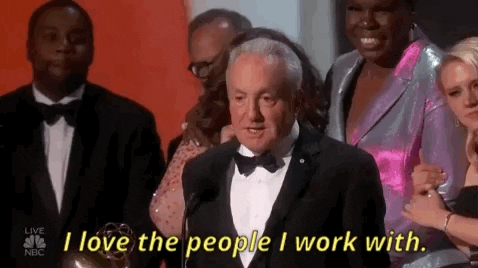 Not only do these tactics increase the odds of a student finding community, but the social interaction can also help them do better academically.
When you're lonely, it can be hard to be motivated, but staying on top of time management can help students find their way.
Some students might devote all their time to studying rather than make time for socializing. For others, the lack of structure and the abundance of free time that college brings can create big blocks of time with very little satisfaction.
Just as getting a job can bring more interaction and structure to a student's life, empowering them to find other ways to build their schedule can make them an active participant in their life.
Really feeling known by others means being authentic. While making the step of showing up socially is important, encourage students to go one step further and find people with whom they can be their authentic selves — in good times and in bad times.
This can help combat the surface-level friendships that Harvard student Shelby Martinez explains in The Harvard Crimson:
"It's easy to have these fake friendships with people, like the 'oh-let's-grab-a-meal-sometimes' friendships … And so when those fake and superficial relationships are all you have, and you feel like you're breaking, there's nothing that you have. There's nothing to really catch you when you fall."
Train

For It

Loneliness is more than a student simply being homesick. It is a complex and, sometimes, surprising experience — which students may have a hard time articulating.
"It surprises me how much easier it is to tell someone that you are depressed than to say that you are lonely at Harvard."

— Andrew D. Kim
So, training others on how to destigmatize loneliness should be a part of your "how to help a distressed student" conversations.
These trainings should recognize that while loneliness is not a mental health condition, conditions like social anxiety and panic attacks can be contributing factors. It may be harder, with other conditions like depression, to know whether it is a cause or an effect of loneliness, but loneliness can certainly be a factor in those illnesses.
Finally, we cannot ignore the connection between loneliness and suicide.
Counseling services are a great place to start, particularly group counseling. UNC-Charlotte, for example, offers a social confidence group that offers support and guidance for managing social situations. Mindfulness groups or workshops can train students on how to "sit with" and navigate feelings of loneliness rather than avoiding or ignoring them.
Education on the difference between being alone and being lonely can help students develop a healthy appreciation for being alone and explore what to do with the lonely feelings.
In the article following her video, Cornell student Bergmann wrote, "Loneliness is too often paired with self-blame and self-criticism." Being prepared to deal with the epidemic of loneliness among today's students means we can help them find ways to defeat this kind of self-blame and self-criticism so that they can connect with others.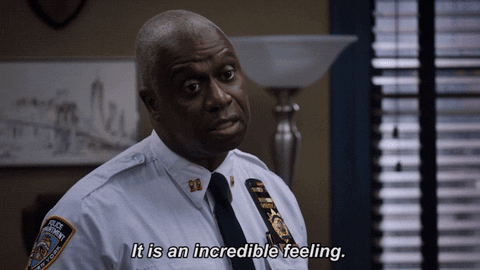 How is your institution helping students feel less lonely? Let us know by tweeting us at @PriyaThomas757 or @themoderncampus!