Somehow the last half of summer flew by (as it usually does), and we've arrived at a new school year. Are you ready?
Perhaps there were habits you developed last academic year that didn't serve you well and you want a fresh start. Dropping bad habits, though, is not the solution.
Instead, it's important to replace a bad practice with a good one, and have other strategies in place to help you make the change. It takes time as well. You may have heard it takes 21 days or 30 days to form a habit, but it could actually take up to 66 days.
A new semester is a perfect time to start.
If you want to make some changes, you're going to need ideas. That's where this list comes in.
In case you didn't get quite the summer reset you wanted or you ran out of time to get organized before the first week of classes, fear not: I have 30 healthy ideas to start a new semester. You don't have to do all 30 in the next month to find success. Just select a few that will improve your self-care and you're on the right track.
Remember, it's not about just feeling less stressed — it's about feeling good.
1. Call now for annual check-up appointments
Once the year gets underway, it can feel like a runaway train. Routine self-care can fall by the wayside. Avoid that by taking half an hour now to schedule all those annual appointments (dental, eye exam, physical, lab tests, etc.). Space them out as it works for your schedule or aim for quieter times on campus, like mid-semester breaks or after final exams.
2. Give yourself a (fun) semester assignment
This could be for personal or professional development or for stress relief, but it's something that's just for you. Maybe you'll join a community kickball league, start working towards a professional certificate, or re-watch "The Office." Choose something that won't feel like another "to-do" list item, but that you'll look forward to and feel good about doing.
3. Stash healthy snacks in the office
Have a plan for when hunger strikes with bulk non-perishable choices in your office, like these pistachios from Costco. Choose something you will eat if you're hungry, but not something you may overindulge in or crave. Store these healthy snacks in a drawer you use frequently so they stay top-of-mind to prevent you from taking trips to the vending machine. If space is a commodity in common areas, snag yourself an office mini-fridge to keep your lunch or healthy snacks like fruit or hummus.
4. Strategize hydration
What will help you remember to stay hydrated this academic year? Make it fun with a colorful water bottle just for work. If that's not enough, purchase a motivational water tracker decal for your water bottle, or make your own marked gallon jug to hit your daily marks. If flavored water is more your thing, check out water bottles with built-in infusers. No time to hunt for the right one? I did that for you — check out options here and here.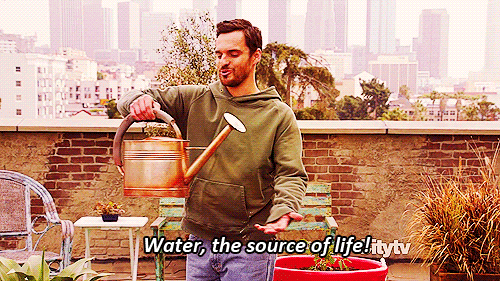 5. Meal prep containers
Meal prepping your lunch is only half the battle: You need an easy way to get your meals to work each day to make the difference. Whether you're opting for glass containers over plastic, or interested in specially designed meal prep containers, be sure to invest in something now so you are set for healthy, delicious meals every day of the week.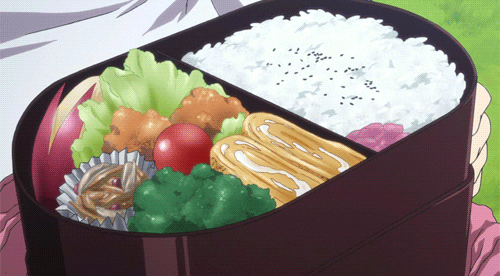 6. Choose your own 3-day weekend
Having something to look forward to can sustain us during stressful times. Look ahead at the semester and find a couple of 3-day weekends you can make for yourself. Ask for that time off now and put it in your calendar. Just knowing it's there can be a bit of stress relief. Planning for that staycation or road trip can also be a fun way to take a break from stress when needed.
7. Find five meal prep recipes
Don't know where to start? Start small. Choose five healthy recipes that keep well, make for an easy lunch, and that you would actually eat. Try finding one recipe for each of the following: Chili/soup, healthy casserole, roast, basic protein/carb/vegetable meal, and a one-sheet pan meal prep recipe. Go the extra mile and bookmark homemade dressings, marinades, or sauces for additional healthy standbys. Use Pinterest, Pepperplate, or Prepear to make meal prep a breeze. An Instant Pot can save time as well.
8. Reclaiming your time
Leave your time up for grabs and it will be gone. Schedule standing, recurring appointments with yourself and enter in your calendar to keep yourself accountable. (Yes, the same thing we tell students). What are some examples? Standing appointments for the gym, talk therapy with a counselor, or time with friends or family are all good for you, but only if you actually reserve the time for them in your schedule.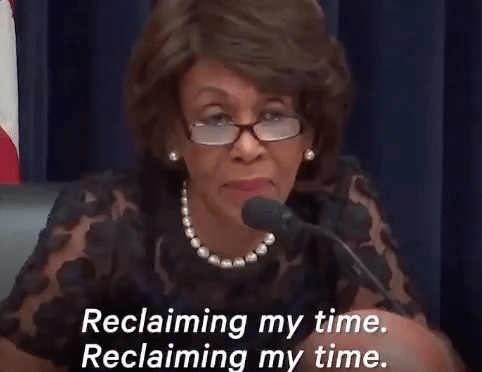 9. Walk and talk meetings
Meetings can be a chore, but they don't have to keep you tied to your desk — especially since research has shown sitting can be bad for your brain. If your colleague is up for it, take a weekly meeting and make it a walk-and-talk meeting: Talk business, but do so while going on a walk around campus. Not only does moving naturally help you live longer, but the change of pace with fresh air and sunshine benefits your health and the physical activity is definitely a good thing.
10. Find healthy to-go orders
Even the best meal-preppers aren't able to bring their lunch every day, and that's okay. Resolve now to find a couple new healthy lunch options on or around campus that you can fall back on so you're not always grabbing whatever is closest when you're in a rush. With services like UberEats and GrubHub, it's easy to try a new healthy meal the next time you're too busy to pack a lunch.
11. Try mindfulness
Looking to give something new a try this year? Try mindfulness. Mindfulness is a mindset, not just an activity to cross off your to-do list. This mind-body tool of being present can do wonders for your self-awareness, relationships, stress management, and health. Check out these 6 mindfulness exercises you can start using today.
12. Shop smarter for groceries
Fewer trips to the grocery store — isn't that something we all want? Start shopping smarter and you'll have more options to eat healthily. After all, a prepared lunch gives you fewer excuses for grabbing junk on your lunch break. Join a wholesale club like Costco for bulk purchases of things you use often or keep well: Grains, oils, spices, canned goods, and meat. Frozen fruits or veggies are great picks as well, whether for a smoothie or to accompany a meal. If you don't feel like joining a wholesale club, you can find healthy options for cheap at Aldi or your other local stores may mark down groceries weekly.
13. Make use of that gym bag
Keep a gym bag in your car trunk with clothes, shoes, and anything else you need to hit the gym after work if you can't do mornings. Getting dressed for the exercise is half the battle. A run around campus can be a nice way to decompress after a day of work and shift gears to the evening. Or, hit up the campus gym or join a gym nearby to make it easy to get done. Whatever works for you, keep the bag handy to create a habit in these first 30 days.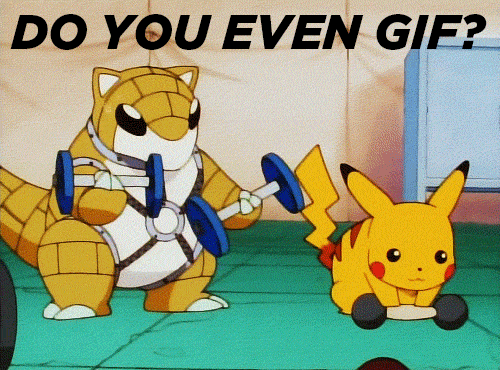 14. Get involved in your employee wellness program
Don't want to try to stay healthy on your own? Support can make all the difference! Jump into the first 30 days of the semester by checking out your HR's employee wellness program. Don't have one? Reach out and see if you can help start one. The energy and momentum of a new program, along with the company of like-minded folks, may be just the thing to help you find healthy habits you can stick to in the coming school year.
15. Prevent sickness
Stash hand sanitizer and Emergen-C at your desk. Wash your hands. Get your flu shot. Get enough sleep and manage your stress. Feed your body well. Minimize caffeine and drink plenty of water. Start taking daily steps now to keep your immune system strong and your area germ-free so you can keep from getting sick during those peak times when it seems like everyone is falling ill.
16. Time management hacks
Choose just one way to better manage your time and it can make a big difference. Maybe it's focusing your email time to early mornings and late afternoons so you can get project work done during the day. Maybe it's unsyncing your work email from your phone so you have more balance and focus. Not sure what direction you want to go? Check out our recent list of 15 time management hacks for student affairs professionals.
17. Go to events (for you)
There are plenty of events you go to for your job or for your students. Keep doing those. But what about attending events just because you want to go? On college campuses or in college towns, there's often an abundance of speakers, lectures, plays, concerts, art shows, panels, classes, or other events that meet our intellectual wellness needs. Don't let your own personal learning become stagnant in such a rich environment for intellectual stimulation.
18. S-t-r-e-t-c-h
Elsewhere in this list, we discuss keeping that gym bag handy and walk and talk meetings, but there's another reason to step away from that desk and break up a sedentary day: Stretching. Harvard tells us why stretching is important, and The Muse gives us "14 Office Stretches That Will Make You Feel Better in Seconds." Between the two, we have everything we need to start stretching on day one of the new school year. Use other opportunities to move throughout the day as well: Refill your water bottle, take the stairs, or walk something over instead of sending via interoffice mail.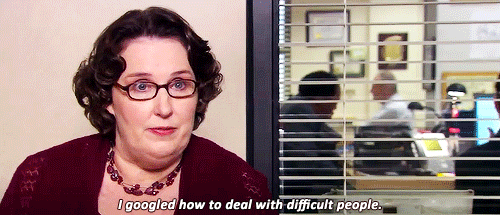 19. Locate your support options
File this under "how to deal with difficult people." Navigating these situations during busy times can make it even more stressful, so take a few minutes at the start of this new school year to locate your resources. Learn more about the support available through your university ombudsperson, human resources, EAP (Employee Assistance Program) services, or other options. This way, you'll know where you want to go should you need it.
20. Find organization
Does it end up looking like your life got run over a couple months into the school year? Before too many days get away from you, vow to bring organization to at least one place in your life so it can serve you well in the year ahead. This could be your digital calendar, your office, your work tote bag, your desk, or your lunch break. Just one place in your workday that feels more organized can put your mind at ease as the semester gets underway.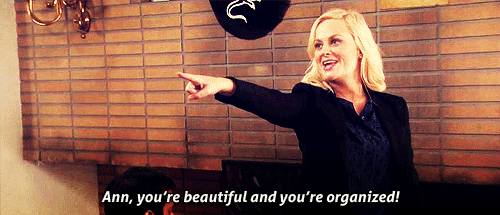 21. Prioritize your professional development
Conferences are a natural thought for professional development, but are you overlooking other opportunities right under your nose? Many are now consuming professional development via podcasts. Higher ed podcasts are on the rise, with even college presidents getting in on the action. Join a NASPA Knowledge Community to increase your learning and network with other professionals. Use LinkedIn or Twitter to broaden your horizons about your field, or check out a book to learn more about changes in the field, like reading up on Generation Z.
22. Begin to build an off-campus community
It can so easy (too easy) to have your community made up of university people: Students, colleagues, staff, faculty, etc. Are you connected outside of the university? Know people of different ages, in different industries, with different interests? Find a community off-campus, not necessarily professionally related. This could include a church, a fitness community, getting involved in a Meet-Up group, or volunteering for something not related to higher ed.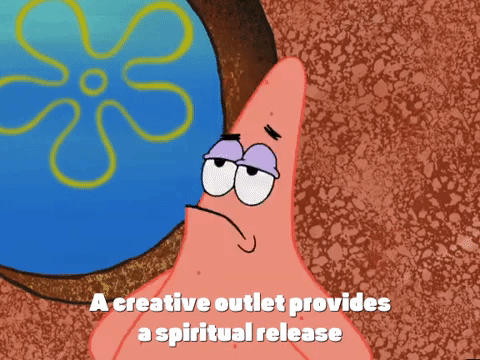 23. Find your creative outlet
You don't have to be Picasso to be creative: Art, music, baking, cooking, and sculpting are all creative outlets. Graphic design, writing, things you make for Etsy — it all counts. If you don't know yet what creative outlet makes you spark, use these 30 days to try one on to see if it fits. A creative outlet can be a fantastic form of stress relief since it's often an expression of self and allows you to focus on something that brings you joy. Why else do you need a creative outlet? Check out these 10 reasons.
24. Broaden your identity
Who are you outside of your job on campus? Is that a hard question to answer? For many of us in higher education and student affairs, it is. You may love your job, but you are not your job. What else drives you? Maybe there's a side hustle inside you that's been dying to come out, or a hobby you want to take to the next level. Maybe you want to spend time working on your identity as a partner, friend, or family member in relation to others, or the emotional or spiritual aspects of who you are in relation to yourself. Wherever you decide to explore, don't fall into another semester only being defined by your job. Bring the other parts of you to light and let them shine.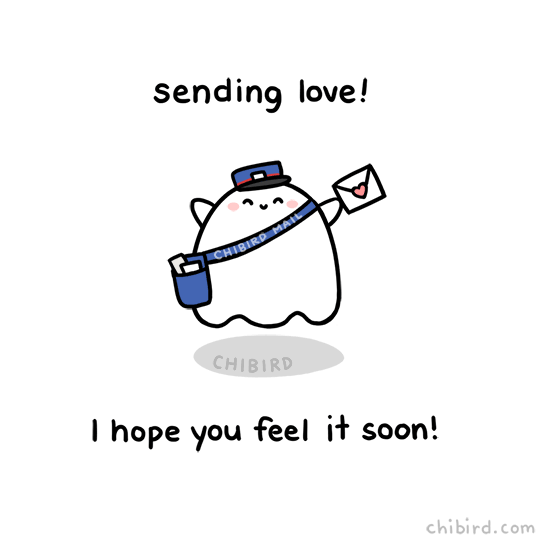 25. Send a care package
"'Tis better to give than receive." There aren't that many holidays or special occasions during the first 30 days of the semester, but there doesn't need to be. Any time is a good time to share some love and good vibes with a thoughtful care package. It doesn't need to be expensive or huge, and if all you can swing is a card, send it. If it's just an email, send it. The pause to reflect and express gratitude, the chance to let someone know you are thinking of them, is not only good for your health, but a feel good moment to hang onto for when work gets stressful.
26. Meal delivery
Maybe meal prep just isn't appealing to you right now, but you want some consistency and healthy options. Give meal delivery programs a try for the first 30 days this semester. If you're a newbie, there are all kinds of "new customer" deals out there with Hello Fresh, Blue Apron, Plated, and other similar companies. Even better, see if any friends in these programs can share a special code with you to try the service for *free.*
27. New tools for stress relief
Give yourself some new options for stress relief before the need hits. Decide on a funny new show on Netflix to watch on your lunch break when you need a laugh. Try out apps that relax your mind and body. Buy yourself a desk zen garden and take advantage of these 5 reasons why it could keep you zen. Lastly, pick up a plug-in or a diffuser for your office soon because scents have the power to improve your mood, like these 11 scents for well-being.
28. Meet someone new
Use these first 30 days to break out of last year's rut and expand your circle with some new faces. If there's someone you've served with on a committee you've always wanted know better or a colleague in a different area whose work you've admired, ask them to lunch. Any time of the year is good for this, but do it now while spirits are high and everyone is open to the fresh newness of the semester. You may be less inclined to do this in mid-October.
29. Communicate your changes as appropriate
Never used to take a lunch, but now it's blocked off in your calendar? Have a meeting in your calendar, but taking it outside instead? Let your colleagues or staff know so they are aware and can respect/support your boundaries. While you don't have to announce every new change you might implement, ones like these may be helpful for those around you to know.
30. Take time to enjoy students
Don't make being a campus administrator…make you a campus administrator. These first 30 days of the semester, take time to enjoy students — they're the reason we are here in the first place.
Which one of these 30 ideas will you be trying out in the first 30 days of the semester? Do you have any tips and tricks of your own to start the school year off right? Let us know!
Editor's Note: Hey reader! We recently released a podcast that you might enjoy. Here's an episode that's related to this blog post. You can learn more about Will There Be Food? here.