Serving as a student organization advisor is the best campus gig out there.
It's additional volunteer work, outside the realm of most student affairs professionals' job descriptions. It demands more of your time and offers no financial compensation.
But the reward is so great.
What does an advisor of a student organization do exactly? There are certainly different hats available to wear.
Valparaiso University's advisor manual describes some of the roles an advisor may take on, including being a team builder, a conflict mediator, a reflective agent, an educator, a mentor, and a policy interpreter. This is similar to how the University of Colorado Boulder describes advisors.
While knowing the roles an advisor can play is key to understanding why this gig matters, so is knowing the attributes of effective advisors.
The authors of "Assuming the Role: The successful advisor-student relationship" outline these attributes. Honesty, autonomy, and challenge and support are among them, in addition to demonstrating a consistency of presence and availability in communication. These attributes, displayed in the roles an advisor may take on, can work together to "enhance the learning and development of the student leaders with whom they work."
But as I've found out first-hand, serving as a student org advisor enhances the learning and development of advisors, too! It turned out to be one of the best things I've ever done. I'm so glad I said "yes." I would have missed out on so much otherwise.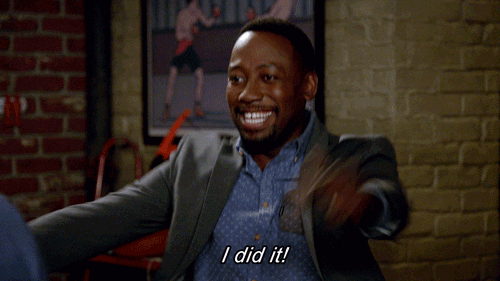 So, why should you be an advisor, or at least consider it? Although "do it for the students" is an easy answer, I discovered three amazing reasons why being an advisor can unexpectedly help you achieve your goals. My goal in writing this piece is to encourage other professionals to consider this hidden gem of an experience in their career, because yes, students need you, but you might also need this.
Read on for my takeaways and get ready to add a breath of fresh air to your "same old, same old" student affairs experience.
3 Amazing

Benefits
1. Enjoy your career in a new way
As you make your way on your student affairs professional journey, you'll develop a sense of the landscape. There is a rhythm to the academic year that becomes familiar. There are committees and initiatives to participate in, meetings to attend, events to plan, and budget decisions to make.
Projects, programs, and services. Develop, implement, assess. Rinse and repeat.
While there can be a thrill in building up areas of campus to serve your students better and better each year, the routine of it all may become a bit too predictable for you. Perhaps you start to realize the faces and voices you interact with most every day are other professionals, while the student presence in your career is markedly absent.
Serving as an advisor to a student organization enables you to enjoy your career in a new way. All of that knowledge you've gained about committees, initiatives, event planning, budget management, program development, and more? This role allows you to teach these skills to students in a unique outside-the-classroom opportunity.
This kind of work can re-energize you, injecting fresh experiences and perspectives in your work through learning more about the student viewpoint. Or, simply put, being an advisor can bring back a sense of fun and positivity to your work.
Looking for more of a sense of purpose in your higher education career? Wondering how to leave a mark or build a legacy that outlives your time at the institution in a more personal way? Being an advisor can be a vehicle for those career desires.
It can also bring more visibility to your department, making it of interest to org members as they learn more about you. This might mean more foot traffic to your department, an increased understanding of the services and programs offered, more utilization of those services and programs, or more collaboration opportunities between your area and Fraternity & Sorority Life.
You may also get to maximize your CliftonStrengths or apply them in new ways. Or you might find a fit for your Myer-Briggs Type.
If you're an introvert who is missing the one-on-one quality conversation in your professional duties, being an advisor provides loads of opportunities for that. If you're an extrovert who gets your energy from being around a group of people and being out and about, you will enjoy these aspects of being an advisor and helping students create successful events.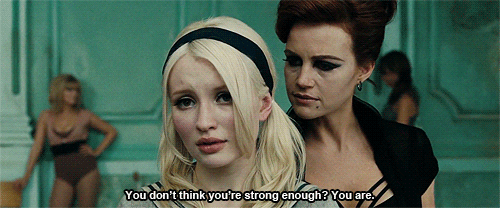 2.Enhance your professional growth
As you develop your administrative and leadership skills in your full-time role, the skills it takes to be a good advisor get developed as well and can complement your work.
For example, advising an executive board, mentoring student leaders, and educating general members can seem like ordinary advisor tasks. However, they can also provide a fresh perspective and additional experience in areas related to your career — such as organizational development, coaching, group dynamics, communication, and conflict resolution.
It also gives you exposure to what today's students struggle with and are looking for — in real-time and in a personal way. This can be informative in a different way than what you might learn at a conference or read about in articles.
Serving as a student advisor also offers amazing development and network opportunities. If you advise an org that's unique to your institution, you may have opportunities to meet other faculty and staff advisors through on-campus workshops or meetings.
Or, if you advise an org that has a national headquarters, you'll likely have access to regional and national conferences, webinars, and other online resources. You will also have chances to connect with advisors and volunteers at institutions around the country, as well as with headquarters staff.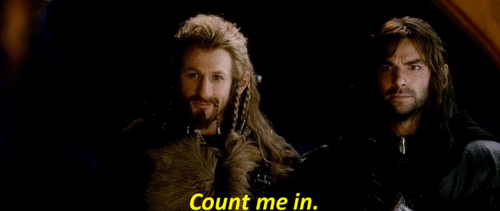 Being an advisor also gives you the chance to diversify your skillset. In an advisor role, you can apply your skills in new ways, see your work in a new light, find new ways to share your work with students, or learn things from being an advisor that shape how you work.
Your professional growth comes from the opportunity to blend another role into your career that can bring you joy. It can also come from resources like the NASPA Advisors Institute or frameworks like the AFA core competencies.
In addition to enjoying an expanded network and the increased camaraderie through advisor organizations, attending these events can increase your competency in key areas and give you a language to talk about these skills.
3. Make a difference
While your full-time role might involve working for students at-large, as an advisor, you'll have the opportunity to work directly with individual students and make a difference in their college experience.
Whether it's by making a positive impact in fraternity and sorority life or guiding a new student org as they establish themselves on campus, having the support and guidance of an invested advisor like you can make all the difference to students.
This kind of work allows you to make a difference in a way that being a student's professor, supervisor, or another type of authority figure might not. While the advisor relationship is still professional, it can be more informal, allowing for more opportunities to mentor and support students.
Advisors help students develop personal and professional skills that make feel good about themselves and prepare them for careers. This is student and leadership development in real time, which can be rewarding to be a part of and energizing to witness.
After all, an advisor can be an anchor and a constant for a student organization over time. This means not only meeting a student when they're a new member, but also helping them prepare for an executive board role, and then watching them land their first full-time job.
Or maybe it's helping a member deal with a challenge they didn't think they could overcome or conquer. You are a part of their college story in a way that leaves a lasting imprint.
You also get to introduce your professional passion to students through a familiar and trusted face: Yours. Whether you work in wellness, Title IX, academic support, diversity, or teach a course, being an advisor allows you to share your knowledge with students through a long-lasting relationship.
Sharing your career with students can spark their interest in a way that outside resources may not. This win-win engages students and opens their mind on topics they may have otherwise overlooked and enables you to keep making a difference in the areas you care about most.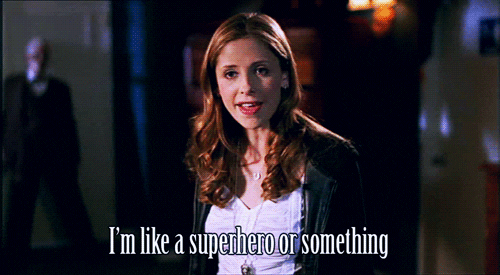 Want to know what it takes to be a great advisor who makes a difference? Check out these tips!
Are you a student org advisor? What benefits have you gained? Let us know on Twitter at @themoderncampus or @PriyaThomas757 .