So, you and your students have spent countless hours planning a program.
The venue has been set, the learning outcomes have been established, and the decorations have been ordered.
But now you need to get the word out.
It can all too tempting to simply whip up a cover image via Canva or (gasp) Microsoft Paint and expect a Facebook event to spread the word for you. After all, you know your event will be fantastic. As long as people hear about it, they'll show up, right?
Uh, well, that's a lovely theory, and it's one I'm guilty of resting upon myself. But given the hustle and bustle of students' lives, not to mention Generation Z's slow break-up with Facebook, it's not realistic.
So, how can you be as creative and savvy in your advertising as you were in organizing the event itself?
Here are 26 suggestions that won't break your budget. They may not work for every event, but I hope you'll find at least a few that will excite you and your students more than an 8-by-11-inch poster or a Facebook event.
Videos
1. Guest Video Message
Got a music artist, author, community activist, or other special guest lined up to attend your event? Let their face and voice be your ad.
Ask the VIP to film a short video message detailing the event, sharing their talents, or purely saying hello to potential attendees.
Or by disguising their voice or hiding their face, you can keep the special guest a mystery and build anticipation as students take guesses.
Just be sure to invite me if Beyoncé stops by.
2. Infomercial
Remember Snuggies? What about Shake Weights, OxiClean, and NOW That's What I Call Music?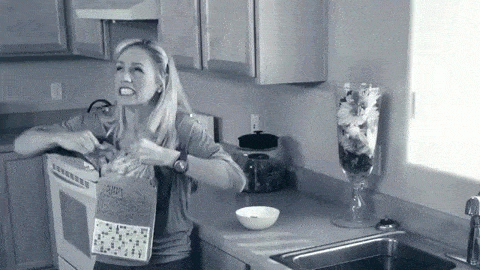 Their overly long, indulgent infomercials may have been cheesy but they helped these products transform into household names.
You might be able to harness that power. Rather than shying away from corny slogans, outrageous promises, and 90s filming styles, embrace them. Market your karaoke event like it's a complex kitchen tool or your career fair like it's overpriced exercise equipment.
It's sure to stand out among the crowd of other videos and give viewers a laugh.
3. Behind-the-Scenes Footage
Showing a snippet of the hard (and fun!) work that's being put into an event might entice students to put in on their calendar.
You can simply play music over a montage of event planners making phone calls, carrying objects, or decorating spaces. Or, you can interview planners about their involvement. Perhaps you can dramatize it to seem like a news documentary or a mockumentary comedy, like The Office.
4. Movie Trailer
Coming soon to a campus near you…
In a world where movie trailers are seen by millions of people every day, your students can embark on a journey… to create a memorable parody trailer.
an example video from the land down under
Around Campus
5. Animal Ambassadors
Know a staff member or student with a friendly pet? Invite them to campus for a paws-itively unique advertising campaign.
Any ole person could wear an event T-shirt but how often do you see a dog or a cat sporting one? Taking Daisy or Buddy for a walk in a neon outfit is sure to garner attention.
Or if you really want to show off and happen to have access to a parrot, teach it to squawk out details of the event! (Then, please call me because I need to hear that.)
6. Branded Treats
You love food. Students love food. But rather than just giving out free food in addition to a poster, consider making the food itself your poster.
You can write event details on cupcake liners, candy wrappers, paper plates, napkins, chip bags, and more. Or, for a more polished look, you could print custom stickers to stick on these places.
You'll be offering students a yummy treat now and the treat of a great event later.
7. Networking at Similar Events
Word of mouth is often the most effective marketing technique. But when only a few students are initially invested in a program, your reach wouldn't be very wide.
So, you need to strategize. Consider your ideal attendees and what other programs they're likely to attend in the days and weeks leading up to yours. Then, make sure some invested students attend those programs.
This will naturally encourage students to socialize with their peers and give them a chance to speak with engaged students about another great opportunity.
8. Window Paint
Turn your event promotion into a bold work of art by painting the main details on a window. Simply enlist an artistic student, pick a spot with heavy student traffic, and break out the paint.
But, of course, you probably aren't permitted to paint any window of your choosing. Check with housing or facility services to find out your institution's rules and be sure to use the right paint and cleaning materials.
9. Giant Cut-Out of Special Guest
I once advised a student programming board that brought Henry Winkler to campus. (Yes, the Fonz. Or, you might know him as that guy from Arrested Development, Parks & Recreation, and Barry.)
To advertise the special night, one student proposed that we print out a larger-than-life photo of Henry's face, paste it on a stick, and show it off around campus.
I was skeptical, to say the least. But most of the other students loved the idea so we gave it a go.
For two weeks, event planners took turns bringing Henry with them to class, the dining hall, the library, and wherever else they planned to head anyway. And it was a hit! Many students didn't know Henry by name but they instantly recognized his face and wanted to know what was going on.
Student leaders also popularized the hashtag #WheresWinkler, which incentivized their peers to take selfies with Henry's 2D face and share it on social media — which organically boosted the event's buzz even more.
I can't guarantee that this will work as well on every campus and for every special guest, but I can (nearly) guarantee that you'll at least get students asking questions. (Namely, "Why are you carrying a giant photo of _____?!")
Why is this student holding a giant folder of Henry Winkler?!?
10. Digital Signage
Airing a TV commercial is probably a wee bit out of your price range.
But, there's an alternative — and a much cheaper — way to advertise your program on screens throughout campus: Digital signage! It'll save many pages of paper and cartridges of ink from having to sacrifice themselves for flyers, plus students can find out about a ton of opportunities all at once.
11. Campus Media
Your institution's student-run media outlets (including the TV and radio stations, newspaper, magazine, and more) almost certainly welcome advertisers — in fact, they probably rely on them.
So, advertising your events in this way will get the word out to students and support the awesome work of student media!
Although a standard commercial, print ad, or audio ad can be pricey, student outlets may offer discounts to student orgs and staff. They might also be willing to work out a deal if you involve student media with the event in some way, such as by selling media-branded swag.
12. Street Decals
Sidewalk chalk can be fun to create, but it's often time-consuming and difficult for passersby to read.
Street decals might be more effective, or at the very least, will capture students' attention with their uniqueness.
13. Costumes
Everyone expects to see wild outfits and hairstyles around Halloween. But, if you spot someone on the quad dressed up as a cartoon character, an animal, or a celebrity on say, a random Tuesday afternoon, you'd likely give them a second glance.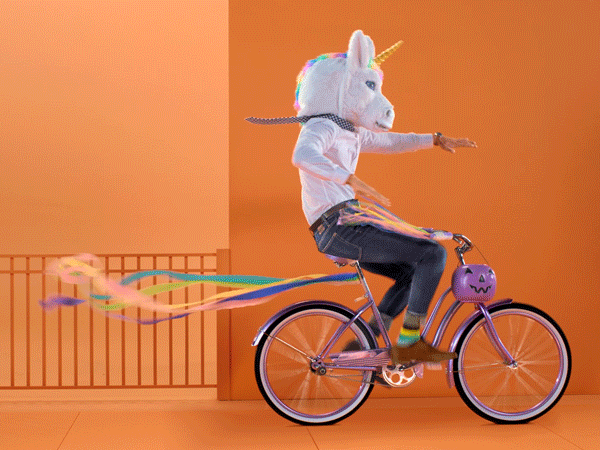 Consider a costume that could relate to your event. You might be able to find a discount Halloween outfit or an awesome deal at a thrift shop. Or, students could pull their closets together to craft something wonderfully wacky for free.
My coworker once rented out a camel costume to advertise a trip to Israel. I've seen students collectively dress up as the Spice Girls to hype up a song competition. And I bet a human pizza would help intice students toward a pizza party.
Flyers with a twist
14. QR Mystery Codes
Intrigue passersby with a mysterious QR code, inviting them to scan it with their phones for a surprise. (Make it clear that it's for a university-approved event so folx won't worry that it's malicious software or NSFW spam.) It could lead to a digital flier, an interactive app, or a student organization's social media page.
Don't have any coding skills? No problem. Here's a free tool that'll work the QR magic for you.
15. Infographics
Numbers on their own are pretty boring. (Sorry, my former math professors.)
But if you add in a graph, chart, or other illustrative imagery, they're much more attention-grabbing.
Consider making one for your event. Perhaps you could illustrate how much free food you'll serve, the popularity of the songs you'll play, or the number of service hours up for grabs.
Wondering how to create a gorgeous infographic? We've hooked you up with some tips, including free online tools, here.
16. Image Quotes
For recurring programs, students don't have to just take your word for it; they can learn that it's awesome from past attendees.
Ask some particularly enthusiastic participants to tell you why they enjoyed the opportunity so much or are looking forward to the upcoming rendition. Then, turn their endorsement into artwork.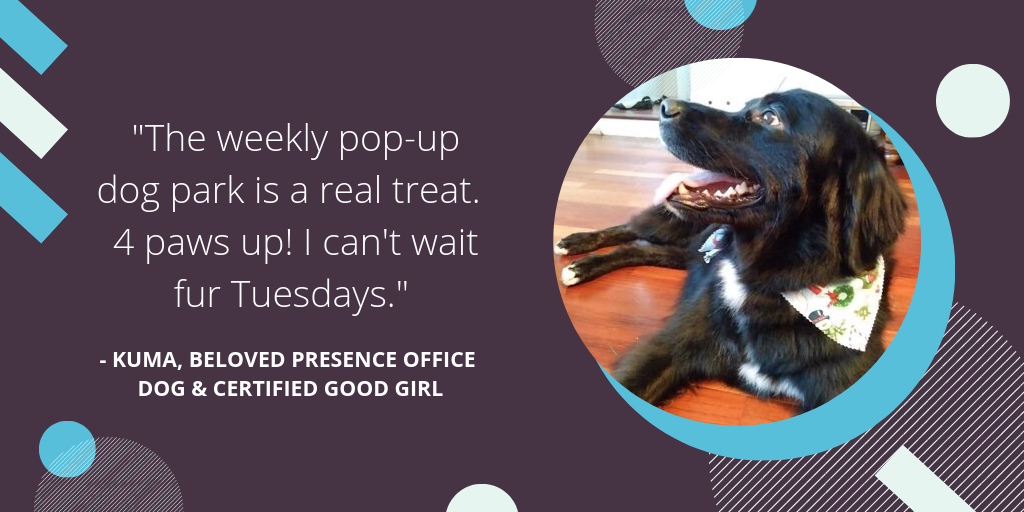 No dogs were harmed in the making of this example. (But one was snuggled and spoiled.)
You could even target this to students' interests and identities. For example, hang up a quote from a philosophy major in the academic building where most philosophy classes are held. Or, a quote from the black student association president could reside in the African American cultural center.
Including the student's photo could be especially effective, as it will likely capture their friends' attention and prompt the featured student themself to share the image on social media.
17. Unique Location
Bulletin boards are out, bathroom doors are in.
Yes, you read that correctly. Bathroom doors. Posting your fliers on the inside of stall doors is sure to get students' attention; after all, what else is there to look at when you're doing your business?
18. Stickers and Buttons
You probably can recognize the Starbucks logo anywhere — and that's largely thanks to the coffee cup sleeves that bear it.
But, perhaps you could get your student organization logo or special events details on there instead.
Ask if your campus cafes will allow you to place stickers or buttons on the coffee sleeves. Or, you could hand out such sleeves yourself, perhaps with free coffee or hot cocoa at a tabling event.
Laptops are also great canvases for stickers. Ditto backpacks for buttons.
If you have the funding, you can hand out custom stickers and buttons all over campus. Alternatively, you can keep costs low by offering them only to students who helped plan the event, and therefore, will be more likely to actually display the sticker or button and point it to their peers.
19. Sign Holders in Dining Rooms
Placing flyers on tables and chairs in the dining hall is clever but flawed. One spill and they're ruined.
But inserting fliers into sign holders will keep them safe in their acrylic homes. They'll also stand up, ready for students' attention.
(Pro-tip: Make your flyers double-sided so students will never be faced with a blank back page.)
20. Personalized Invitations
Not to sound like your grandma (or the upper-mid millennial that I am), but remember paper invitations?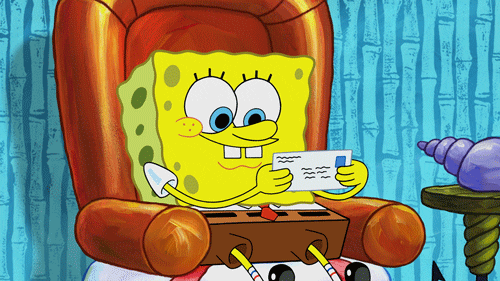 If your event has a specific guest list, consider mailing out or hand-delivering invitations to those lucky students. It's sure to stick out over the dozens of emails and Facebook event invites they receive every day. And writing the student's name on the envelope, in fancy calligraphy, will signal that this is no ordinary junk mail.
Social Media
21. Photo-a-Day Teasers
A picture is worth a thousand words. So, several pictures are probably worth increased engagement.
Use social media to give your ideal attendees a tiny taste of the upcoming event. This could include the delicious food you'll offer, the venue you're using, the speakers you'll host, or even some behind-the-scenes scoop. Just be clear about which event these photos all refer to, so students don't get confused by multiple offerings.
Consider adding a bit of cryptic mystery by taking out-of-focus shots or writing captions that tease (but don't fully reveal) surprise features of the event. Encourage students to play along by commenting on their theories or tagging friends for help.
22. Event Playlist
Get ready to play that funky music.
Encourage your ideal attendees to get into the groove by sharing apt songs — perhaps those that'll actually be played at the event or ones that are simply related to the event somehow.
For example, the unofficial playlist for a BBQ could feature tunes with foods in their titles. Or, a painting event could feature Maroon 5, Pink Floyd, Green Day, and other bands with colors in their names.
For pre-event buy-in, you can ask potential participants to contribute their own song ideas to the chorus.
23. Custom GIFs
Oprah, DJ Khaleed, and YouTubers don't have a monopoly on starring in GIFs. Anyone can!
It just takes time, a high-quality video camera, and a web tool.
Consider making GIFs of the students planning the event, a special guest star, or students who are excited to attend. Parodying an already popular, trendy GIF can be especially engaging — a fun, quirky way to spread the word and get folx pumped.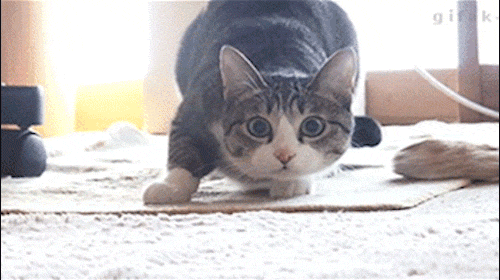 a Presence-made GIF, starring Campus Outreach Coordinator Jon Boyd
24. Pre-Event Twitter Q&A
If celebrities can do it, so can you. Let the Twitterverse know that you're open to questions about the event, your student organization, or anything else.
To keep things extra interesting, consider filming video replies, answering only with GIFs or memes, or crafting poems as replies.
Be sure to include captions or alternative text for accessibility. And you might need to enlist a friend or two to ask a question first, in order to get the ball rolling.
25. Social Media Contest
Hold a contest to incentive students to post about your program on social media. The winner could be whoever generates the most "likes" or reshares, whoever creates the funniest video or most creative selfie, or simply a random lucky who uses your event hashtag.
26. BuzzFeed Quiz
If a BuzzFeed quiz can claim to reveal your true love's middle name based on your opinion of Broadway musicals or vegan desserts, why can't a quiz reveal which events a student should attend?
This could a way for your office or a student organization to advertise a bunch of opportunities all at once. You could take it straight to BuzzFeed itself or host the quiz on your own website, with questions about students' interests, goals, and personalities set to match related events.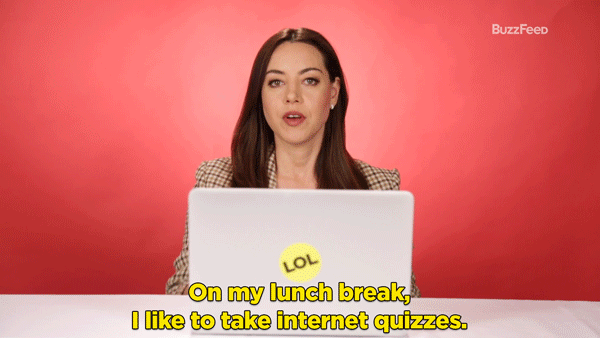 How have you and your students broken out of the typical advertising mold? We'll love to hear your stories and see your pictures at @themoderncampus and @JodiTandet.